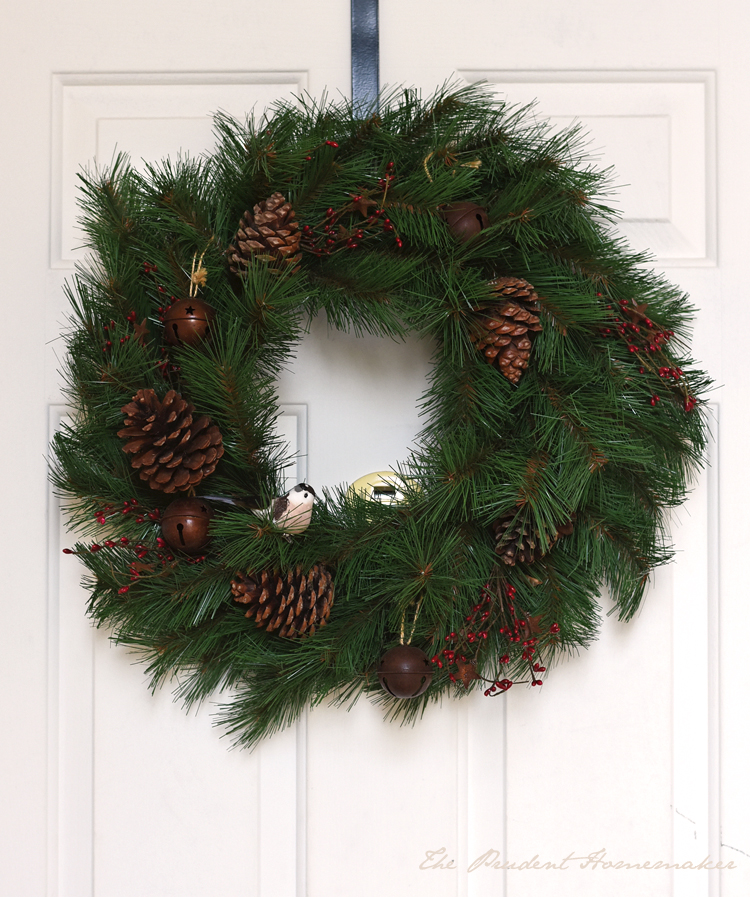 I made several Christmas gifts. I sewed a pencil bag, a pair of mittens (from a felted wool thrift-store sweater), a dress, a scrunchie to match the dress, a skirt, a matching bow which I sewed to a barrette, and a second matching bow that I attached to a headband.
Christmas dinner was a collaboration between us and my mother. We provided ham (bought on sale for $1.19 a pound), potatoes (bought for $0.10 a pound), green beans, olives, and toppings for the potatoes. My mom provided squash, a fruit salad, and baked beans. Our Christmas menu is not always the same and is often quite different each year. We opted to skip dessert as everyone had plenty of candy and treats earlier in the day.
My mom went to the grocery store the day after Christmas. They had marked all of the remaining fresh green beans down to $0.10 a pound. She called me to ask if I wanted any. I had her fill two large produce bags of beans for us.
We received rain yet again! I was thrilled to not need to water the garden. Lake Mead is rising, which is a very good thing!
What did you do to save money this past week?