In this season of Thanksgiving, I'll be posting every day this month on a reason for which I am grateful that day.
Today I am thankful that my husband was able to go pick up a beautiful chest of drawers yesterday afternoon for me. I found this piece on Craig's List weeks ago. I called on it (only a phone number was listed; no other contact info was there) and left two messages, but never heard back. I figured I was too late and the piece was sold, but then I got a phone call from the seller on Friday afternoon, who listed it for sale and then left the country! The piece didn't have a price (it said make offer) and on the phone the seller was going on and on about paying a lot for this antique. (Antique pieces are rare here; most of this city was built in the last 20 to 30 years). I figured he wanted too much for it. I told him what I was hoping to pay, and to my surprise, he said yes!
Ezrom helped me move things out of the other piece of furniture I had in the sewing room, and Winter and Cyrus took in into another room. Then Cyrus and my husband carried this beautiful piece into my sewing room yesterday afternoon.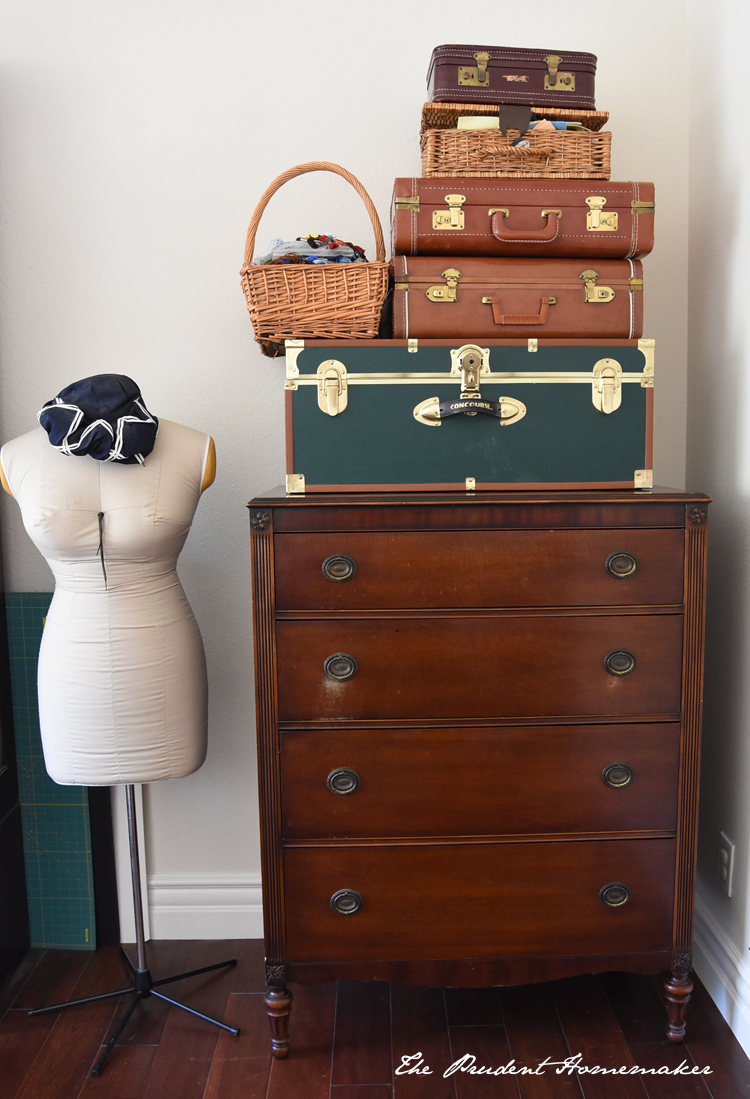 I'm so glad he was willing to go get it for me. I couldn't make the drive (40 minutes each way) and I'm grateful that my children could help me to move things when I could not.
What are you thankful for today?