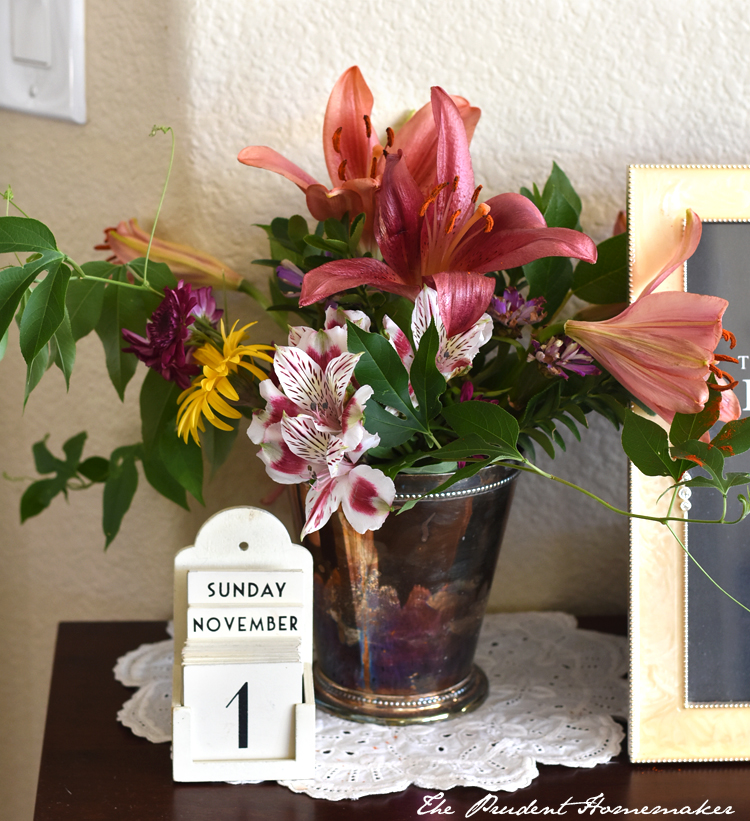 November is a busy month for me, and I have a lot of posts planned! There will be at least one post every day this month, with many days having two posts a day. I'm bringing back my Thankful series again for the month, and I'll be writing my Gift a Day series as well. I also have several new recipes to share.


There are definitely some projects left from last month that are moved to this month's list.
Sewing/Present Making:
I have a lot of gifts for my children already this year. Five of my children are getting a new watch; two are getting this one
, two are getting new ones I bought at garage sales for $3 each, and one is getting this one
. I've picked up many items at garage sales, including clothing, jewelry, a vintage Fisher-Price record player, a puzzle, and more. I don't need a lot more, so for the first year in many years I should be done making gifts in November and not need to make more presents in December (I usually make the presents that take longer than a day in December). This is fantastic! I have other items I want to sew in December, and lots of activities that I want to do as a family.
1. Make 15-16 gifts on weekdays and take pictures of them
2. Make two aprons for myself
3. Make a new dress for myself
4. Make a pillow for a chair in the library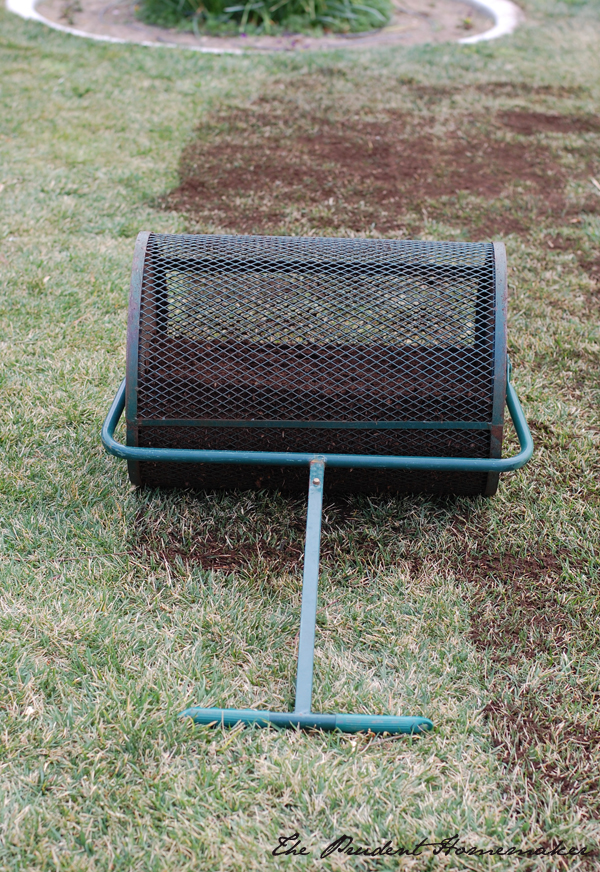 Garden:
I'll be working in my garden on Saturdays.
1. Divide and replant daffodil bulbs
2. Plant seeds
3. Manure lawn
4. Tidy garden
5. Harvest lemons (they are ripening about 6 weeks early this year)
Organization/Cleaning:
1. Finish organizing sewing room
2. Finish organizing pantry
3. Clean vacuum. This helped a lot last month, and I can see how it would really be helpful to do it at least once a month, if not twice.
4. Clean refrigerator. I used to do this once a month, years ago. I'd like to return to that.
5. Flip over living room rug and vacuum the back side. We'll have to move furniture for this, but we'll do the back side and then the top to get more dirt out. I have done this before with the rug in my closet and was amazed at how much more dirt came out.
Errands/Shopping:
Where I shop will depend on the deals I see this month at the grocery stores.
Note: I wrote this list before I fell on Thursday.
Therefore, with all of these, I have to be careful, as my recent fall makes sitting normally impossible for several weeks or more. I'm not sure if I will be able to sew at the machine or not, and it may not be possible to make any sewn gifts at all. If that happens, I may have to put off the Gift a Day series until December. For shopping, I will be making lists and sending my husband to the store. I'll most likely have to have my family help me with accomplishing the rest of my goals, since I cannot move much.