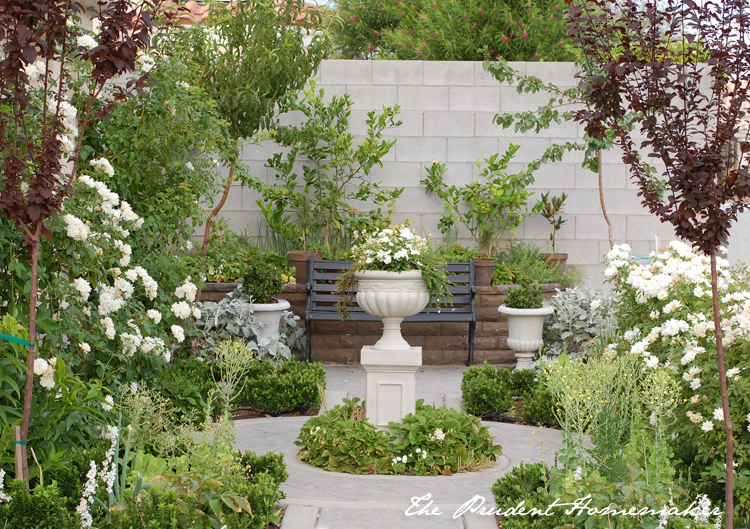 I deadheaded all of the sunburnt roses last week. The photo above is what it looked like before I cut them; you can see some already quite brown from the sun. You can see my bolted lettuce there, too; I picked some seeds from those last week and I will pick more this week as they are ready.
My week is, as usual, full to the brim and then some, but I'll do my best to accomplish what I can.
I received a wedding invitation last Friday for my nephew's wedding this week, so I am adding some items on my list for that.
Garden:
It will be 111º most days this week, so my garden work will be done early in the morning before sunrise, when it's in the 80ºs, or after sunset when it is around 105º ( but no chance of getting sunburnt!) I work for smaller amounts of time in the garden in the summer than I do when it is cooler.
1. Collect lettuce seeds
2. Collect green onion seeds
3. Collect Swiss chard (silverbeet) seeds
4. Pick apples
5. Continue to watch peaches and pick any that are ready. The birds are already on them and they are almost ripe. This is a bit early; they are usually ripe in July.
6. Watch grapes for ripeness
7. Pick hot peppers
8. Pick hibiscus flowers
9. Add manure and fertilizer to the center circle in the backyard, which is now empty
10. Plant flower seeds in the backyard circle
11. Plant more red noodle beans seeds to replace seedings that were eaten/didn't come up
12. Plant seeds in two black urns
13. Water potted plants every day with water collected indoors from showers and sinks
Cooking/Canning:
1. Can plum sauce
2. Can applesauce
3. Make French bread
4. Try a new bread recipe
5. Make popsicles several times
6. Make apple tart
7. Sprout alfalfa seeds (start Monday for Friday)
8. Make pita bread
9. Make dessert for a Relief Society meeting
10. Can peaches
Sewing:
1. Sew a table runner
2. Cut and sew kitchen towels
3. Embroider a monogram on kitchen towel as part of a wedding gift
4. Modify dress I bought a couple weeks ago at the thrift shop
Shopping/Errands:
1. Trip to Bed Bath and Beyond to buy wedding gift off registry
2. Trip to Sam's Club (my list is here, plus I am going to look for a great deal on sparklers like I found two years ago)
3. Trip to library
4. Trip to Target (probably combined with trip #1 above)
Organization:
I'm going to use the timer to motivate myself at these tasks.
1. Spend at least 15 minutes each day organizing the sewing room
2. Spend at least 5 minutes each day organizing the bedroom
Website and blog:
1. Put up new recipe
2. Write two blog posts
Other:
1. Prepare talk for church
2. Attend wedding and reception
3. Go visiting teaching
4. Attend a Relief Society meeting
5. Attend Cyrus' Court of Honor for Boy Scouts