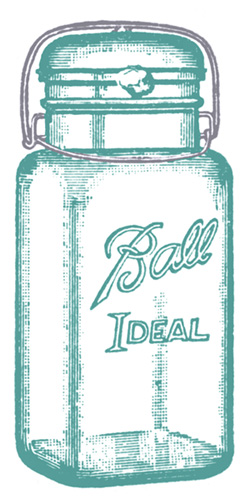 On Monday, a friend of mine brought over pear baby food that a neighbor had given to her. I'll be able to use it for Ivory in the upcoming months when she is ready for food.
She also brought over strawberries and some lettuce that she had been given from someone who does some grocery store gleaning for her animals. Most of the berries were too far gone, but I was able to salvage enough to make 2 pints and 2 half-pints of low-sugar strawberry jam.
The lettuce had a few bad spots but there was plenty for us to eat from it every day, and I've even got a little left for today.
Another friend brought us 2 dozen eggs from her friend's chickens.
I used a $10 off $10 Kohl's coupon combined with a sale to get a blouse for a daughter for free.
We had several meatless meals, including baked potatoes and salad. I made salad dressing from scratch.
I cooked a turkey that I bought last November for our family. I am not freezing the meat this time, but will be using it to make several meals throughout this next week. Today we used it in place on beans in burritos.
I watched a few free shows on Hulu.
I harvested basil and a couple of cucumbers this week from the garden.
How did you save money and enjoy life this past week?