The most amazing part about my week was watching a baby chick hatch out of an egg. The mother hen got off the nest just in time for me to see the chick hatch all the way out. Of all the things I have seen in my life, this one was one of the best.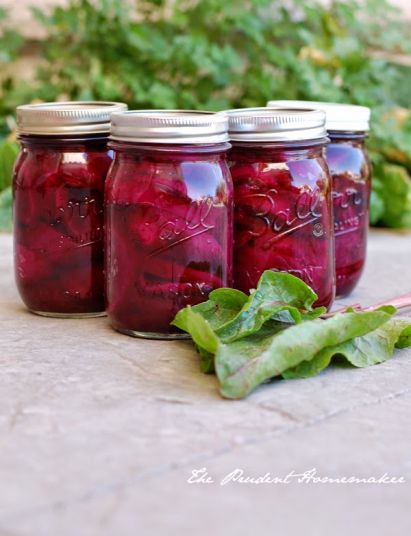 The chick was at a friend's house. I am taking care of her garden and chickens for a couple of weeks while she attends her grandchildren's graduations. I was able to fill in some blank spots in her garden (with her permission, of course!) for her with basil, green onion, and zinnia seeds that I had. She sent me home with beets and zucchini the day I came over for instructions, and I canned 4 pints of pickled beets last week. I also was able to pick two more zucchini and some spinach to take home. She told me what to take while she is gone.
Her garden is amazing. It's in a greenhouse that is cooled by a swamp cooler. Fans blow the cool, moist air though the greenhouse and keep it at 80ºF. The swamp cooler is run by solar and wind energy (their whole house is as well) and the garden is watered with grey water from their house. Because it is cooler and humid than it is outside (it was 100ºF last week and we normally have 10% humidity here), she is able to grow a LOT more than I can. I have seen her garden many times before they covered it with the greenhouse last year. (She also has a shade cloth inside the greenhouse). She said she was amazed at the difference last year. It was the first time she was able to harvest green beans (it gets so hot here that they don't flower; the same happens with tomatoes and zucchini). Her garden is lush and full.
I made fried zucchini with her zucchini.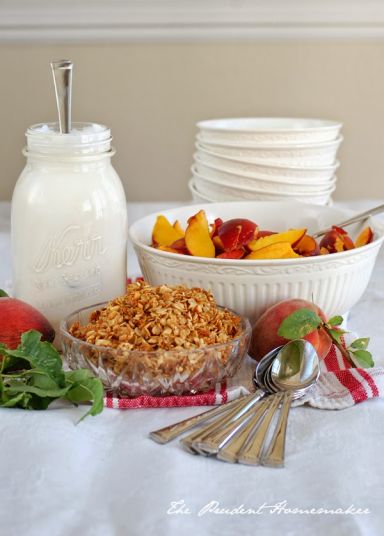 I made yogurt, granola, French bread, minestrone soup (with zucchini and beet greens), tomato basil soup, Spanish rice, biscuits, peach pie popsicles, and spaghetti. I cooked a pork roast from the freezer and made steak sauce to go with it.
We picked peaches from our garden.
I picked a few tomatoes from our garden. I also cut lettuce, green onions, and chives from our garden.
I cut Liberty's hair.
I received a free magazine in the mail.
I made a triple batch of laundry soap.
Winter cut flowers from the garden on Mother's Day that we enjoyed all week.
My husband and I went out on a date. Now that our oldest can babysit, we are working on having more dates out (as opposed to the one or two a year that we normally have; usually for our anniversary and/or a combined both of ours) birthday dinner). We have a few gift cards that we have not been able to use, as we didn't have a babysitter. We were able to have a nice meal out and just had to pay the tip, since we had a gift card to cover the rest. (My husband was given the card for doing some work for someone.)
My husband and I also popped popcorn and watched a few movies together after the children were in bed.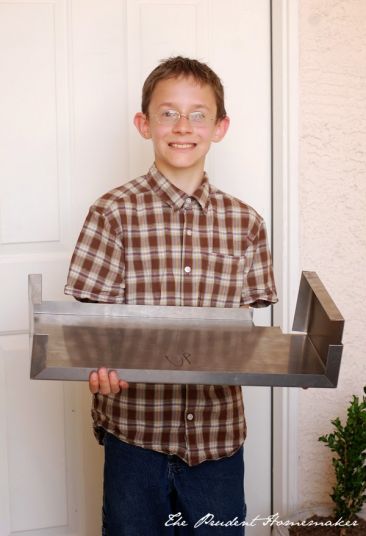 My husband is working a bit at a time on a project, as the funds become available. He needed to have some metal cut and bent. He called someone we know to see if he could give the work to this man. The man said sure, no problem–and no charge! We weren't expecting that! He took the boys with him and they all worked together on the metal. Cyrus is holding a piece above that he got to help make (they all started as flat sheets). This simple thing saved us several thousand dollars! I saw the man at church on Sunday and thanked him again.
I spent a long time reorganizing several drawers. It was a long-overdue project that will make my days go smoother.
What did you do to save money last week?