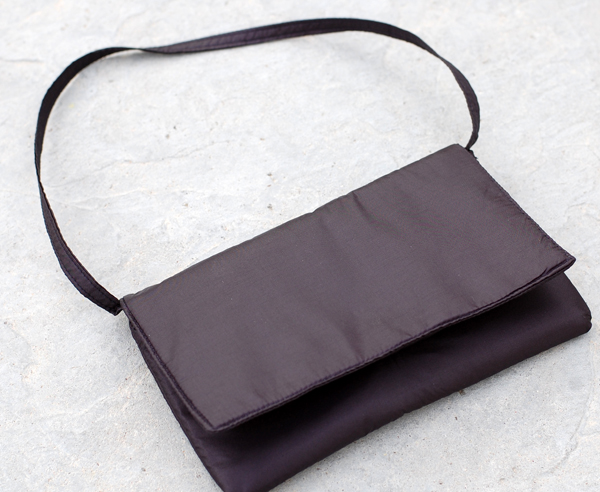 My original plan was just to post gifts during the month of November. However, I have decided to continue this series for a while into December as I continue to make gifts for my family. I thought that you might like to see what else I'm making!
For the sixteenth day of A Gift a Day, I made a purse for my daughter. I made it per her request in black and without any interior pockets (though the pattern I used had a pocket, so I just omitted that step).
I have posted a lot of gifts for Winter so far, but that is because I am making both her birthday gifts and her Christmas gifts, as her birthday falls before Christmas.
I wanted a shiny black fabric, so I used lining material for both the inside and the outside of the purse. I am really happy with how the purse turned out.
When I give it to her, I will be including the change purse that I made on day eleven in it, as well as some Carmex that I was able to get last night for .24. (Right now CVS has Carmex for .99 on sale. I hear Target's regular price is $.97, but I haven't confirmed that. I used a .75 off coupon to get it for her from Sunday's Smart Source. I don't get the paper, but my mom does, and she gave me the coupon).
This pattern was a little intimidating at first, but it all came together nicely, and I would certainly make it again! It was a very rewarding tutorial, especially when I saw the price of a purse the same size for $56 at a store last night. (Wait until you see my price!)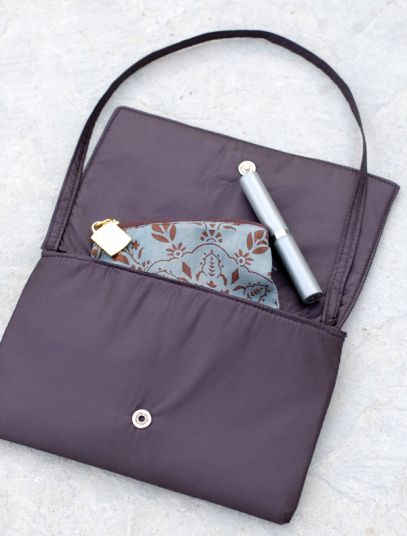 Purse
Supplies:
fabric for outside (a fat quarter or 1/4 yard)
fabric for lining (a fat quarter or 1/4 yard)
matching thread
tutorial
snap (I used a snap instead of a magnetic closure)
pellon (less than 1/4 yard)
iron-on interfacing (about 1/4 yard)
Tools:
scissors
sewing needle
sewing machine
iron
marking pencil
hammer or mallet
seam ripper (for poking holes for the snap prongs)
Time:
The total time for one purse was 2 1/2 hours.
Today I made one purse.
Cost:
$0.20 per purse.
I used black lining fabric for both the inside and the outside of the purse. This was from a piece that was given to me in a bag of fabric from someone my mom knows (it was part of what appeared to be leftovers from several projects, and I have made a lot with it!)
I bought the snap from Wawak.
I bought the iron on interfacing in a bolt on sale last year on Black Friday. I bought the pellon on sale then as well. The only thing I paid for this year was the snap. It cost me approximately .20 for the pellon, interfacing, and the snap. Your cost will be slightly higher if you need to buy fabric.
This would be an excellent purse to make for a teenage daughter to take to a school dance. You could make it to match her dress by buying 1/4 yard more of your dress fabric. You could also make it out of a fancy fabric as well, since you only need a small amount.
What did you make today?