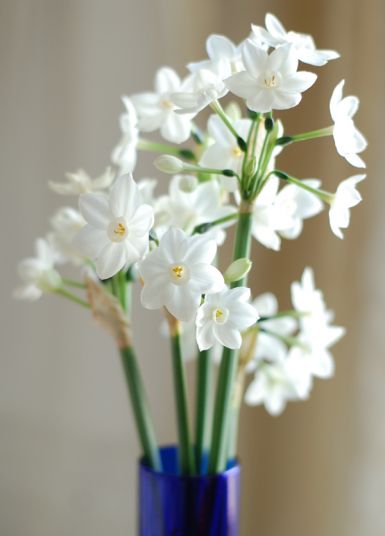 This post contains referral and affiliate links.
My utility bills came (gas, water, and electric) and I found that everything I had been doing to use even less than I normally do paid off in a huge way. Compared to what my bills usually are for January, and what I paid for December, the savings was huge. I saved $110!
What I changed in January:
I kept the heat at 65º. In past years I have gone up to 66º or 67º F. When it became warm in the middle of the month, I turned both heaters off completely. January is normally my highest usage month for natural gas, and I can expect a bill between $90 to $110. My bill was $51!
I have been making it a point to use less electricity in my bathroom and bedroom (I mentioned previously that I was using less light while showering), and I have been unplugging the laptop and using the battery instead of having it plugged in. I think it uses a lot less than the desktop computer I had previously. I've always been diligent about turning off lights, but making some changes paid off with a bill that was $35 less than December's bill.
I've been continuing to save water from the shower both while it heats up and while I'm in there (I keep a bucket in a place where I'm not standing) and I've been using that to water plants outdoors. I've also been making sure to have a child take shorter showers and I've been working on taking shorter showers myself. I also watched the needs in the garden very carefully, only watering when needful (we had no measurable precipitation for close to 50 days, but the cool weather would keep what I had watered wet for a few days). The water bill was $34 less than December's bill. I will be continuing to watch to see exactly what the garden needs as the weather warms.
I did not plan to shop last week, but I decided to do so to use some store coupons. I was able to use $45 in store coupons. I purchased most items on sale and combined trips to save on gasoline. Among the items I purchased were a 25 pound bag of oats for $14.75 (the store had a $10 off $50 purchase coupon, which made that price–which was not a sale price–even lower) and a new anti-siphon valve to replace ours that had broke from the freeze we had in December (the valve was on sale and the store had a $20 of $60 coupon–the valve was $60 on sale).
We enjoyed a trip to the top of the Stratosphere for free on Friday. They were offering free weekends in January to locals. The normal price would be $100 for us to go up! We could see the entire valley from there, and enjoyed pointing out different places to the children. It was really neat to see the airplanes take off so close to us (we could see the runway and then the airplanes as they turned, quite near us).
I used my referral credit from One Kings Lane to order a pedestal-style bowl that was exactly what I wanted. I have been searching for one for years at garage sales after seeing one in Victoria magazine years ago. They had a free shipping offer going as well, so it cost me nothing out of pocket! I have found some great deals in their kitchen items sales; right now they have some great prices in their Kitchenware for the Happy Couple sale.
Because I need a place to put this bowl, I went through a couple of cabinets and decided to remove a few things that I am not using and add them to the growing garage sale pile that I have been making.
I organized a drawer and pulled out several items from it to add to my garage sale pile.
I dug a sucker from an apple tree (it is semi-dwarf stock) and took a bud cutting from my Asian pear tree. If the union grafts, I will be able to grow another tree from it, which I will espalier. I am going to make a few more of these in case this one doesn't take, in the hopes to have 2 viable trees to espalier for the front yard, bringing my total to 10 fruit trees in the front yard.
We celebrated a son's birthday at home. I made him some chocolate frogs
, chocolate Lego men

(he wanted to decorate his cake with the latter, so he did), and a pair of pajama shorts from an old sheet that had belonged to my mom (it was his new favorite color so I used it). His siblings made him some things and did some of his chores for him as well. I made him a cake according to his specifications and let him decorate it as he wished.
My husband was given some matches and some heavy duty shelves from someone who is moving. He is going to put the shelves up in the garage. We had a few shelves there before but these are deeper and taller and will give him more shelf space.
What did you do to save money last week?