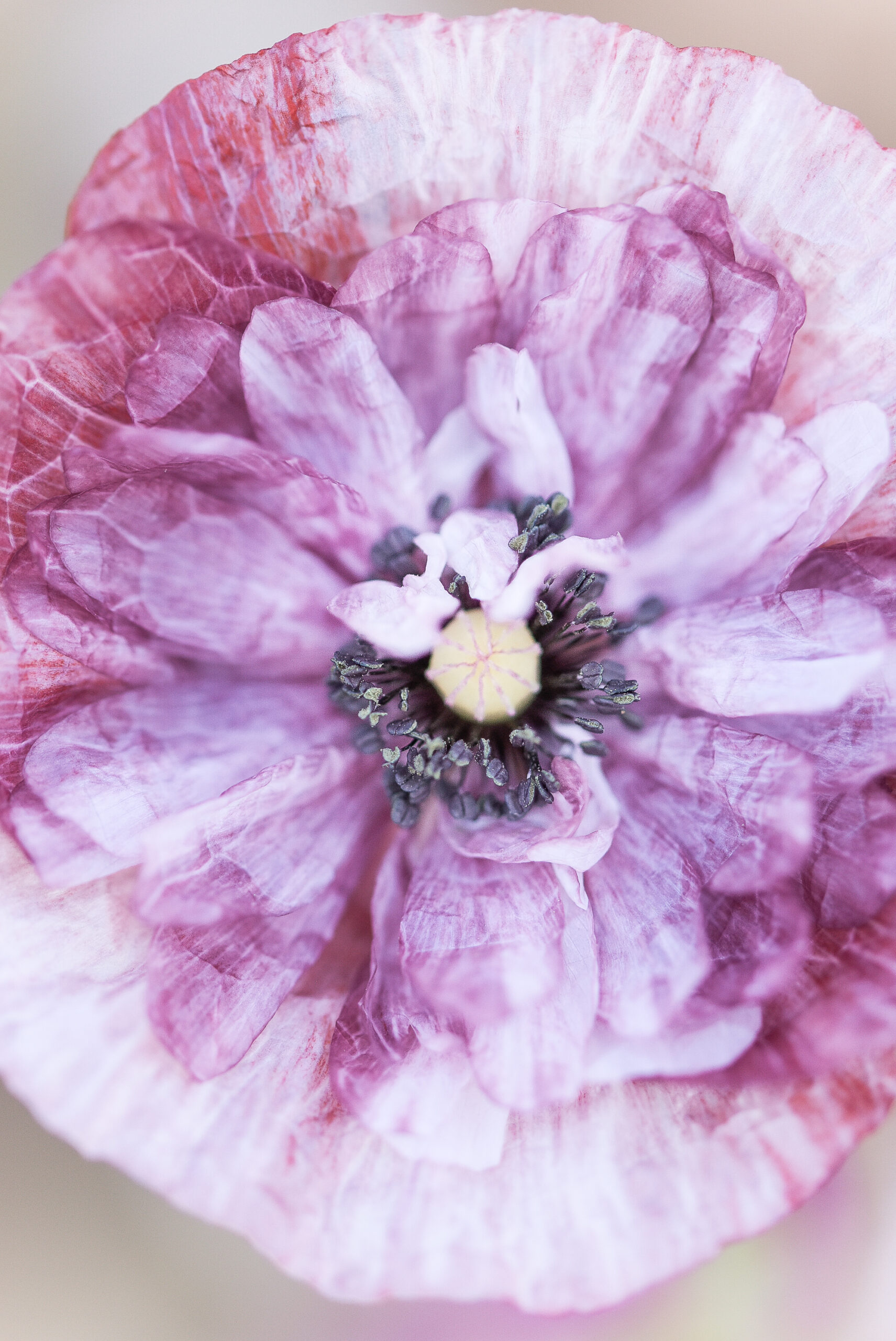 I collected seeds from my Pandora poppies and saved them to plant next year.
I harvested apricots, blackberries, peppermint, parsley, lettuce, and tomatoes from the garden.
I canned apricot jam from our apricots.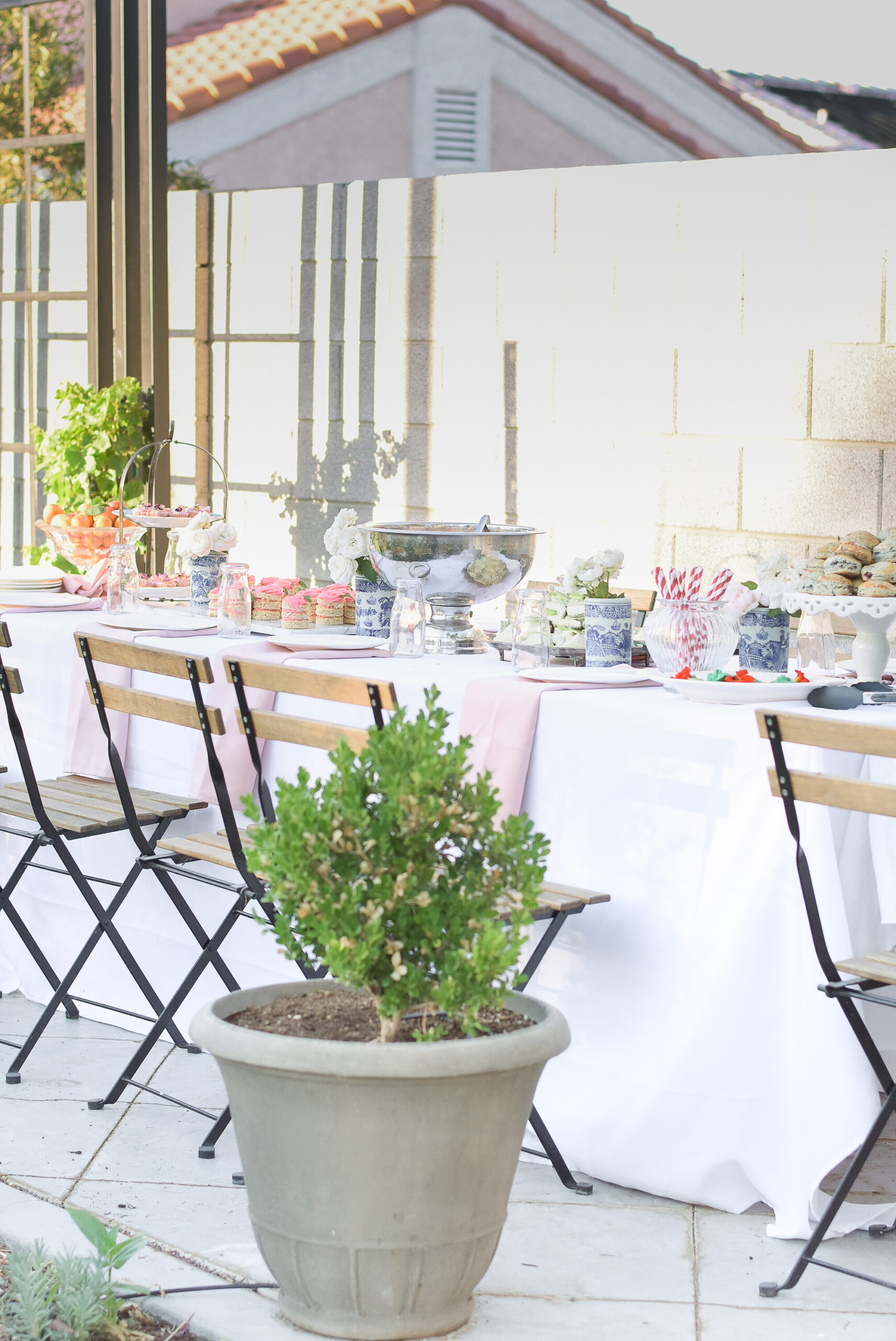 I hosted a party for the young women from church.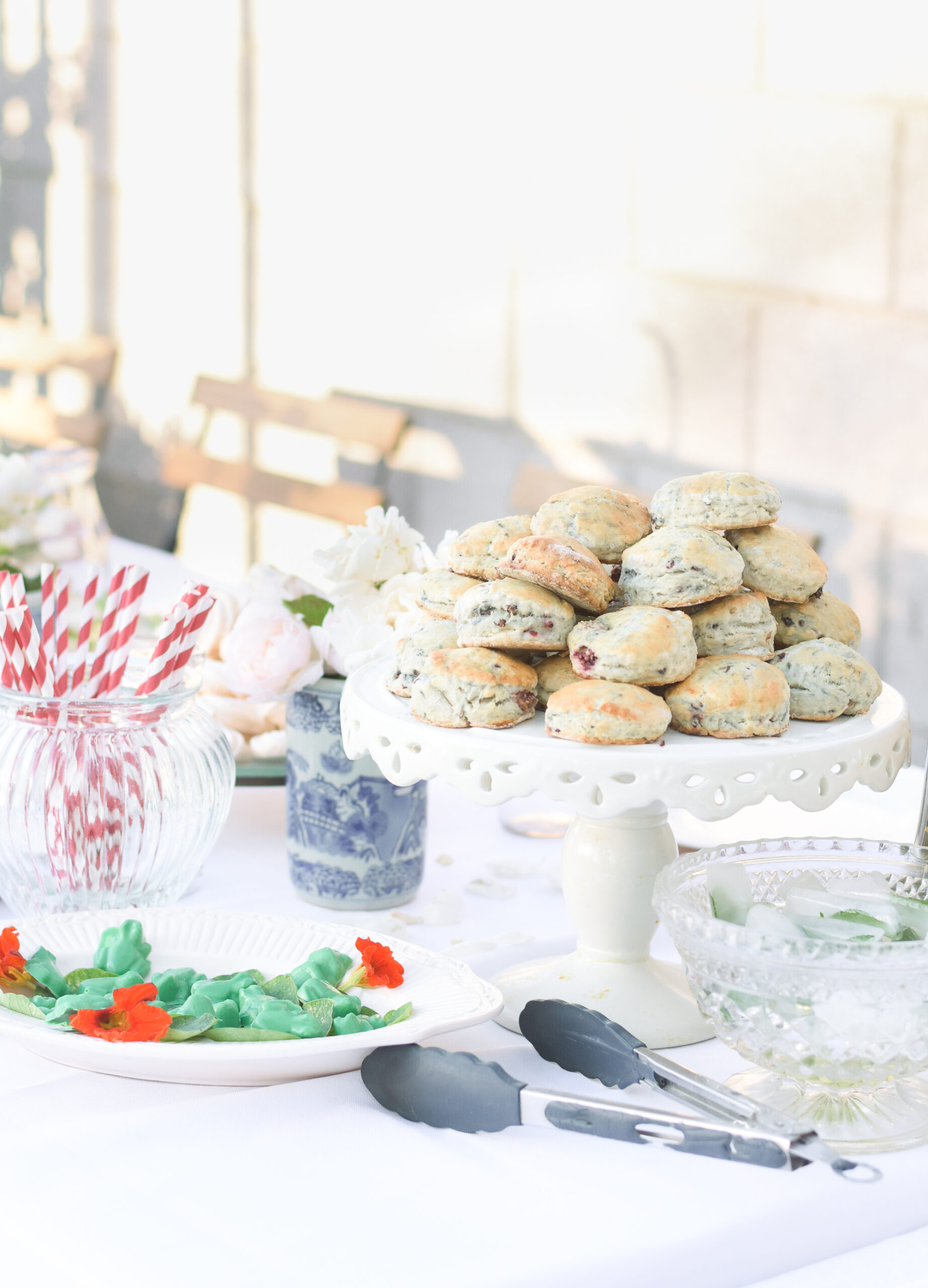 I used blackberries from the garden to make blackberry scones (and used milk in place of cream in the recipe, which saved money as well as a trip to the store). The stand was given to me years ago. I made mint tea from peppermint from the garden. The straws were purchased from the clearance section of the grocery store for $0.25 a couple of months ago and arranged in a cookie jar that was gifted to my husband many years ago. I made choclate frogs using a mold I have had for years and decorated the platter with nasturtiums from the garden(the leaves look like lily pads).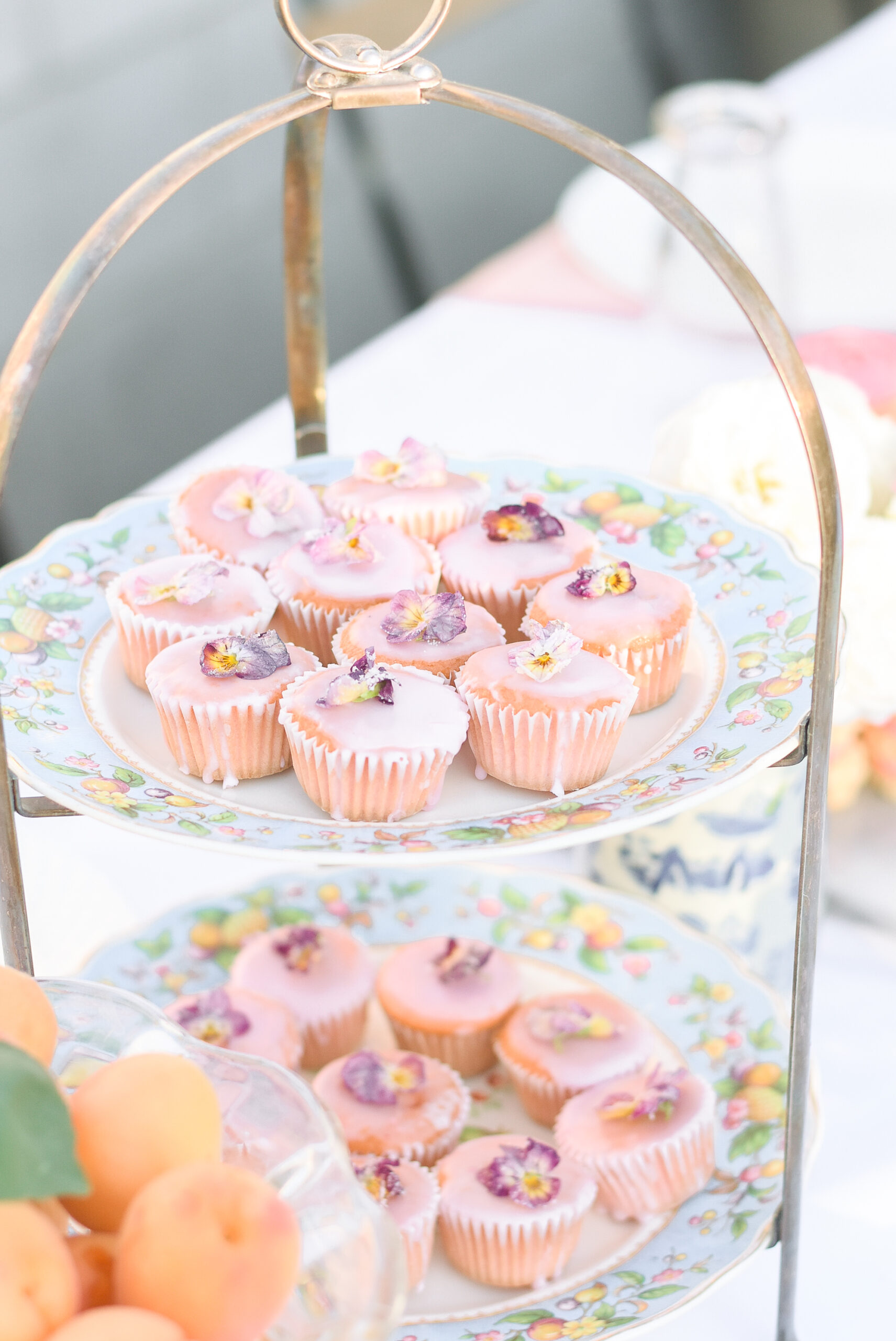 I used a cake mix from one of the ones my mother got for free at a garage sale recently to make miniature cupcakes, which I topped with homemade glaze icing and sugared violas that I grew in my garden. I borrowed the tiered stand from my mother, who purchased it at a garage sale.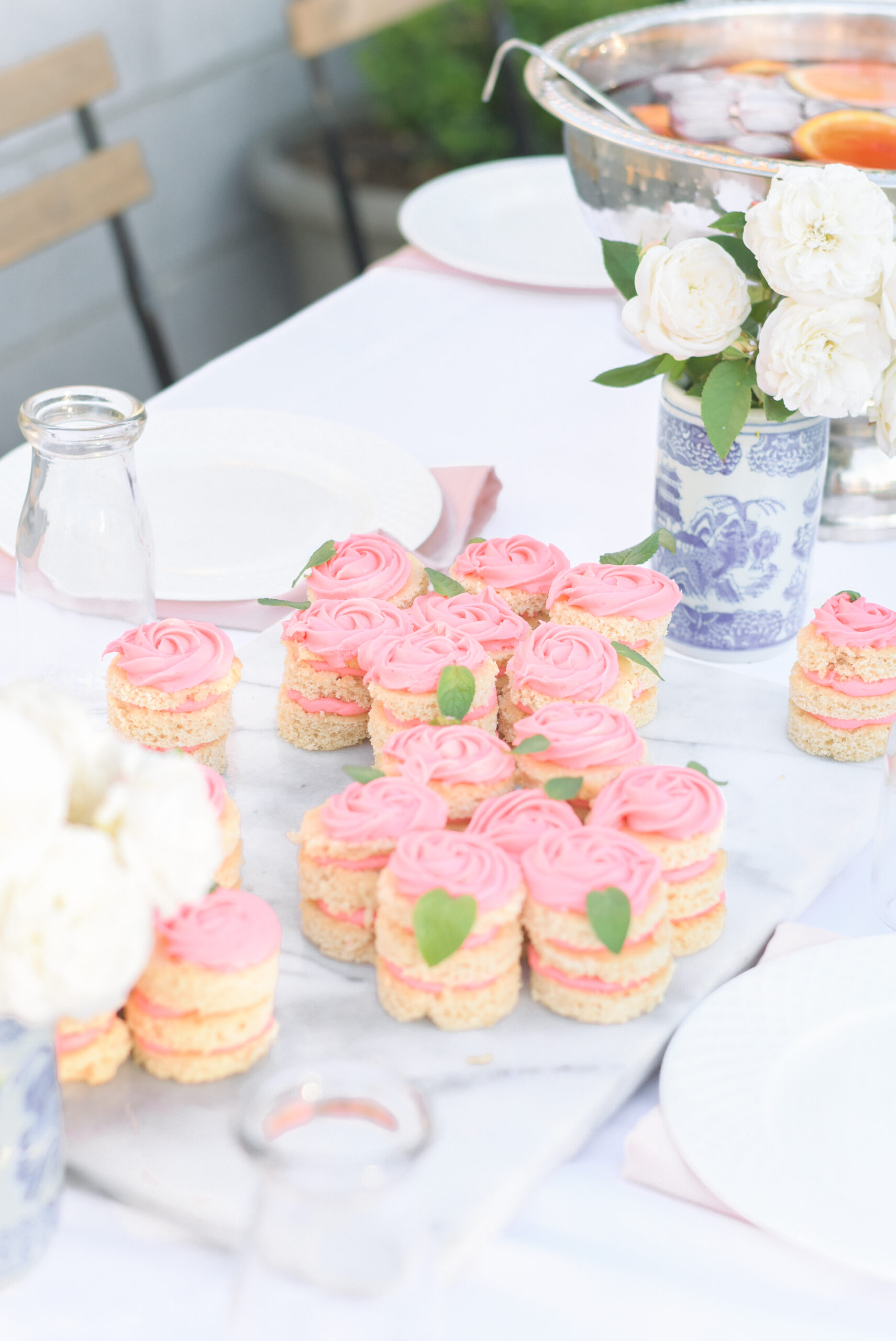 I made mini three-layer cakes using a one-egg cake recipe and decorated them icing and with mint leaves from the garden. These were baked in some half-sheet pans that I had purchased at a garage sale years ago and cut with an old cutter that also came from a garage sale.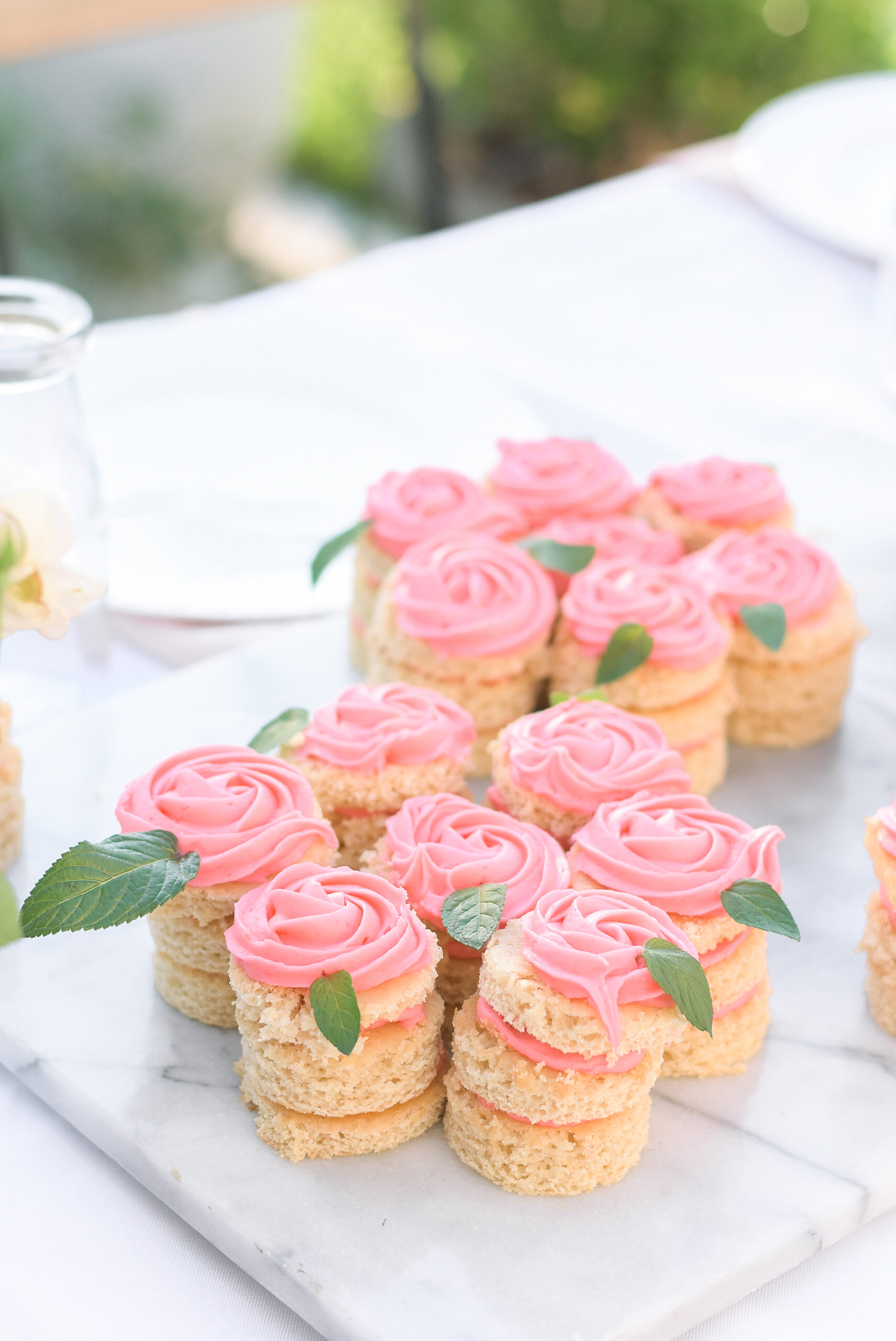 The marble board on which they were arranged was given to me after the owner of it passed away. I cut flowers from the garden for the table and arranged them in vases that were also purchased at a garage sale.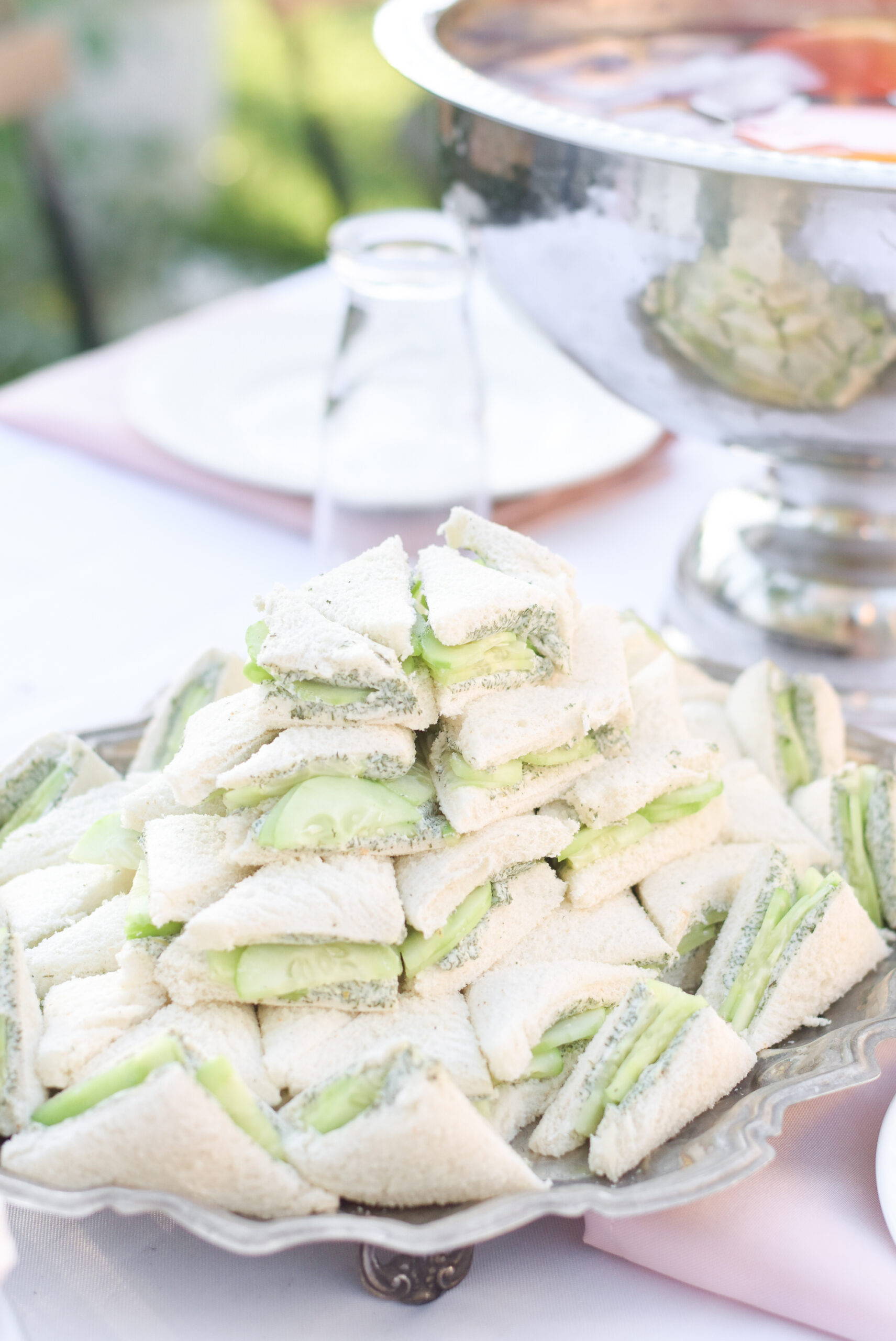 We made cucumber sandwiches with cucumbers bought on sale at $0.38 each. The tray I served them on was purchased for $1 at a garage sale. The punch bowl contained hibiscus tea made with bulk hibiscus. I purchased them in bulk from Winco. I made ice cubes with violas from the garden to float in the cold tea. The punch bowl was purchased 55% off from the current price on Amazon during the lockdown in 2020. I had been looking at it for some time and when the price dropped way down (as no one was having parties then) I bought it. I plan to use it for many events in the future.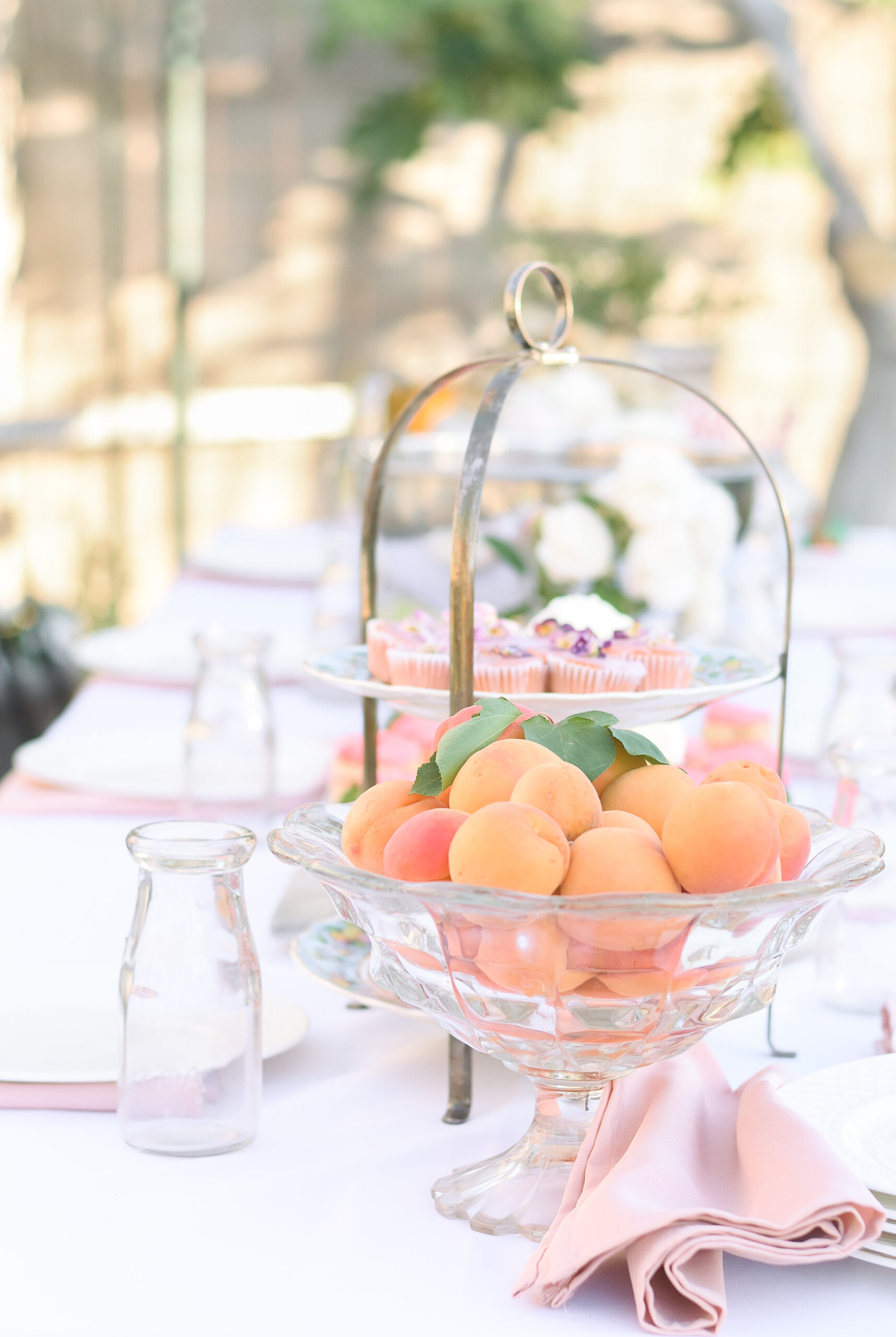 I served apricots from one of our trees in another garage sale purchased piece.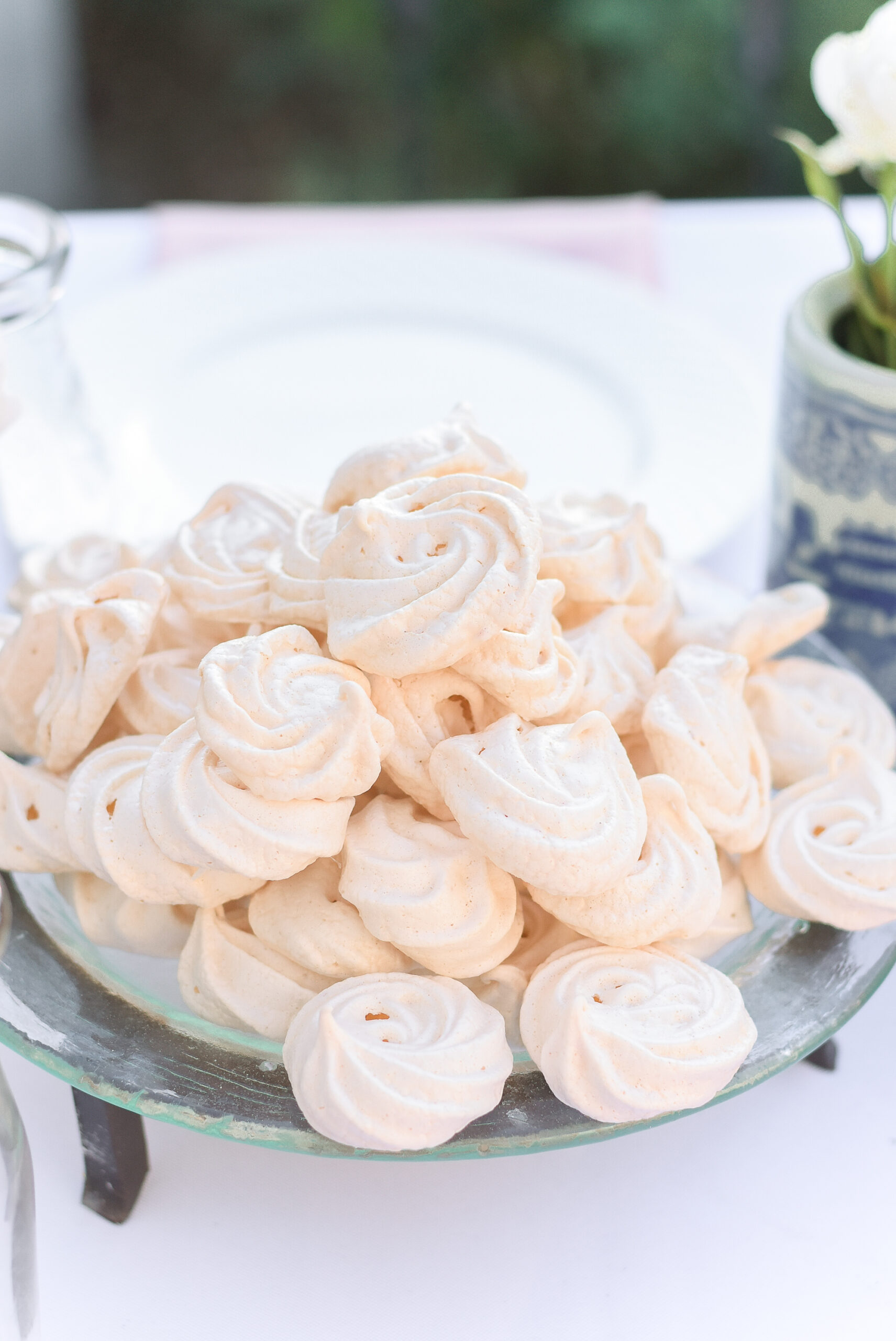 I made meringues and arranged them on the plate of a candle stand that used to belong to my mom.
The milk bottles were purchased long ago. I had the napkins but bought a second set, which I was wanting anyway, and I purchased the tablecloth, which is something I was planning to have on hand for parties. Someone spilled red hibiscus tea on it; I sprayed it and it came right out washed on cold water, so that was wonderful! I plan to buy more of these tablecloths in the future to have on hand for larger parties.
I collected shower-warm up water and used it to water potted plants in the garden. I also used water left in glasses at the end of the day to water potted plants.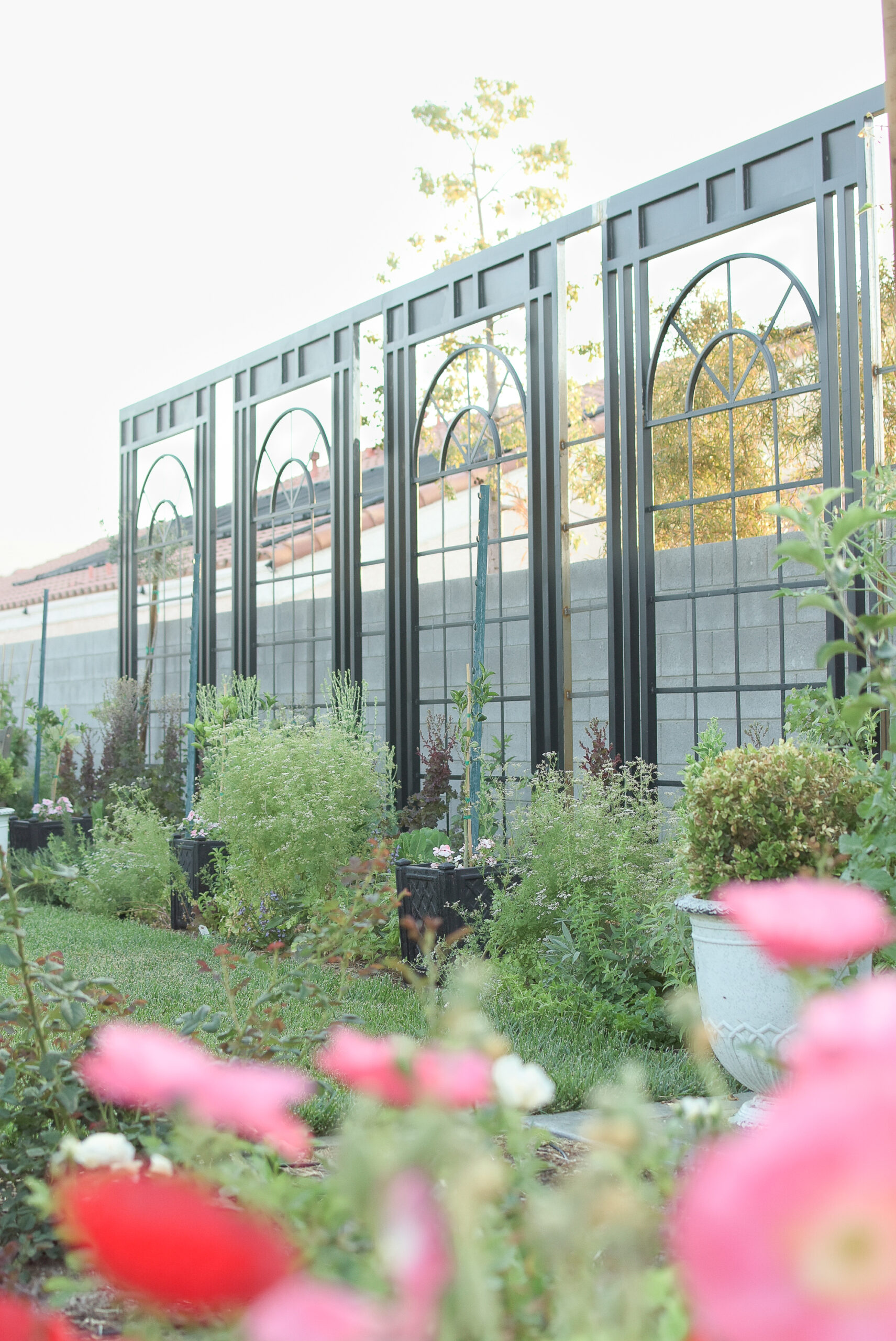 What did you do to save money last week?
I appreciate your support of my website! As an Amazon affiliate, I earn from qualifying purchases made through my links. This means that I earn a small percentage from ANY items you place in your cart and purchase within 24 hours after going to Amazon from one of my links (i.e., it doesn't have to be an item I have linked here).  If you're going to be making a purchase from Amazon this week, I thank you for using my links to support this site.