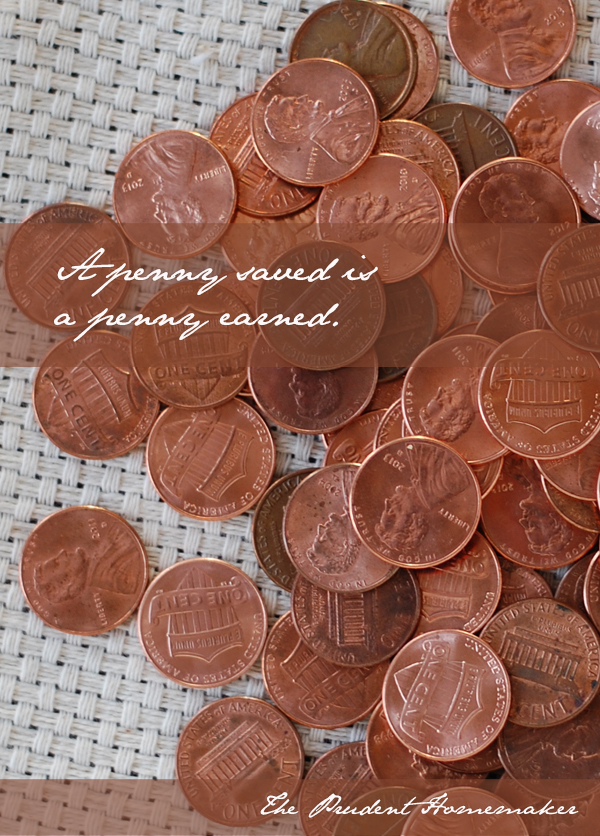 I know that many of you are really struggling with your inability to make ends meet right now. This post is for you. I hope it gives you hope–as well as some ideas for how to live well, even when you are living below the poverty line.
We made more in the four months of income we did have in 2007 than we did for all of 2011, and more than we did in 2012, too, by a considerable amount.

How have we lived on so little?
I've learned to do things differently.
One thing I have learned is that there is always something more that can be cut.
You may have gotten rid of cable years ago (we did in 2007 after only having had it for a few years), you don't go out to eat, you have one car or perhaps no car, you
make your own laundry soap
, you clean with rags and use cloth napkins, you've recently lowered your insurance rates, you cut everyone's hair at home, you make
birthday
and
Christmas gifts
,  you already turn off the lights diligently,
you bake your own bread
, you have a garden, you cook from scratch, you drink water at all meals, and you don't even own a cell phone.
So what else can you cut if you already don't have those expenses?
One of the biggest things to amaze me is that we continue to find ways to cut our expenses. It's a regular thing for us to do. Both my husband and I evaluate each of our expenses all the time.
If you're struggling with making ends meet due to a loss of income, evaluate your expenses–every single one–on a regular basis.
Even tiny changes make a big difference. You may think something that only saves you 5 cents a day isn't worth doing. However, that one thing will save you $18.25 a year. If you find 20 tiny ways to save that each save you 5 cents a day, you've saved $365 a year.
Of course, not all changes are tiny. Some changes may be a lot bigger than you think!
If I hadn't made changes, I can tell you that we would have lost our home years ago. The changes I've made have been essential to our survival.
If you feel like you've already cut everything, here are some suggestions to cut some more. What seem like simple, tiny changes, will often result in bigger savings than you imagine.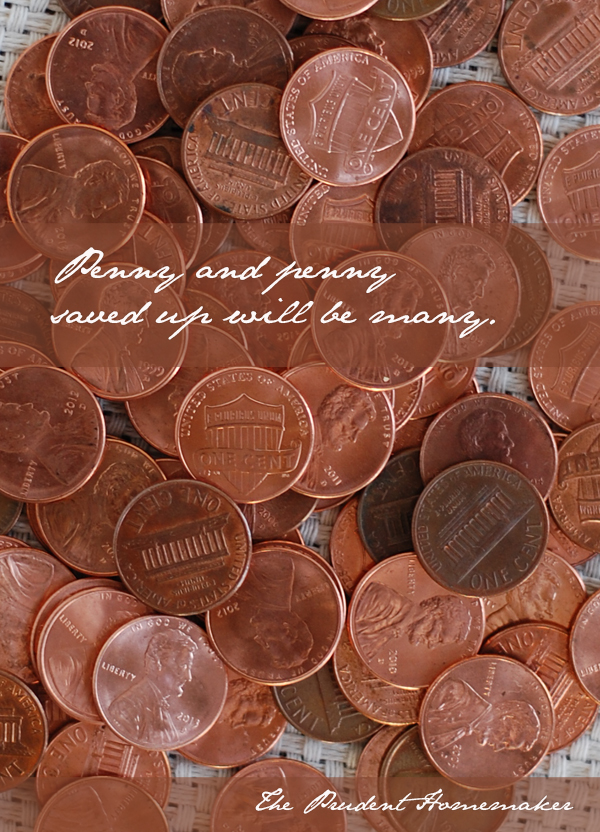 Electricity:
Assuming you're already turning off any lights, appliances, unplugging things, etc., here is more that you can do:
When you eat dinner, make sure that the only lights on are the ones above the table. Turn off any other kitchen lights. When the nights are long in the summer, don't turn on any lights at the table.
Use less light while showering. If you have a single light choice in your bathroom, use that instead of one with multiple lights. If you shower after the sun is up and you have a window, don't turn on the lights at all.
When you're in a room at night, consider what light you really need. If you're reading, turn on a lamp with one bulb instead of the overhead light with several bulbs. If you're cooking early in the morning, turn on the light over the stove, instead of all the lights in the kitchen. During the day, don't turn on the lights–just open the shades or curtains.
Shut your computer off at night, and make sure it's set to sleep if you'll be off it for a while.
I read a study that evaluated the cost of turning lights of and turning them back on versus the cost of leaving them on when you leave a room. They found that if you are going to leave a room, it's worth turning off the lights with incandescent bulbs if you will be gone for 2 seconds, and with fluorescent bulbs, for 2 minutes. When you leave the room, turn off the light.
Heating:
Use old towels, blankets (baby blankets work too), or t-shirts to roll up and put in front of drafty doors and window sills.
Challenge yourself to keep your house colder in winter. Set the thermostat 2 degrees colder than you usually do. Layer on more clothing, including thermals and wool socks. Put more blankets on the beds. These don't have to be the proper size for the bed; use crib-sized baby blankets and throws if that is what you have.
Open the oven door after cooking to warm the room.
When it gets warm enough to not need the heater, turn it off completely.
Cooling:
Keep the air conditioner set at 79ºF. Resist turning on the air conditioner for as long as possible. When it begins to be hot, but is still cool in the mornings and at night, open the windows early each morning to allow the house to cool down. Close them as soon as it starts to warm. Open them again in the evening when it is cool again.
Only run ceiling fans in rooms while you are in them.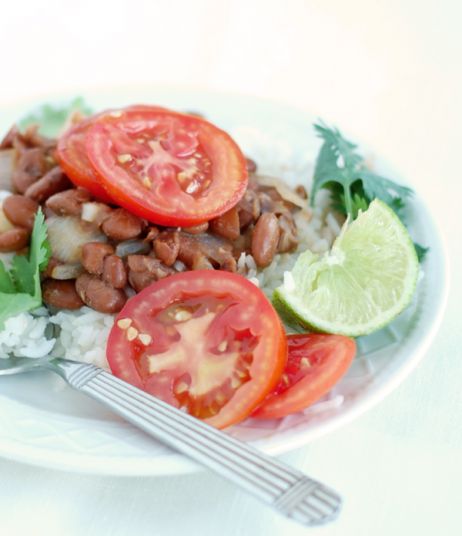 Cooking:
Turn the pot of rice or pasta off a minute or two before it's done cooking. It will keep cooking and use less fuel. You can also turn off the stove on vegetables that you are steaming after the water has boiled; leave the lid on and the vegetables will still steam. Likewise, turn off the oven 3-5 minutes before you're done cooking.
When you're using the oven, use the whole oven. Bake four loaves of bread at once.
Water:
Bathe a baby or young toddler in a sink or tub instead of the bathtub.
When starting a bath, fill the bottom immediately, rather than letting the cold water go down the drain. If possible, have more than one child use the bath water. Fill it a little lower than you usually do. If possible, shower instead.
When showering, put buckets in the shower to catch the water while the water is warming up. You can also leave the buckets in to catch water while showering. Use that water to water potted plants, to water your garden, to pour into a top-loading washing machine, to flush the toilet a few times, or to scrub the floor.
Take shorter showers. Challenge your children to take 5-minute showers as well.
Use the water from steaming vegetables, canning, and what is leftover in drinking glasses to water plants.
Fill water containers from the faucet and put them in the refrigerator to keep cold. You won't be wasting water waiting for cold water and the chlorine will dissipate, leaving you with better tasting water.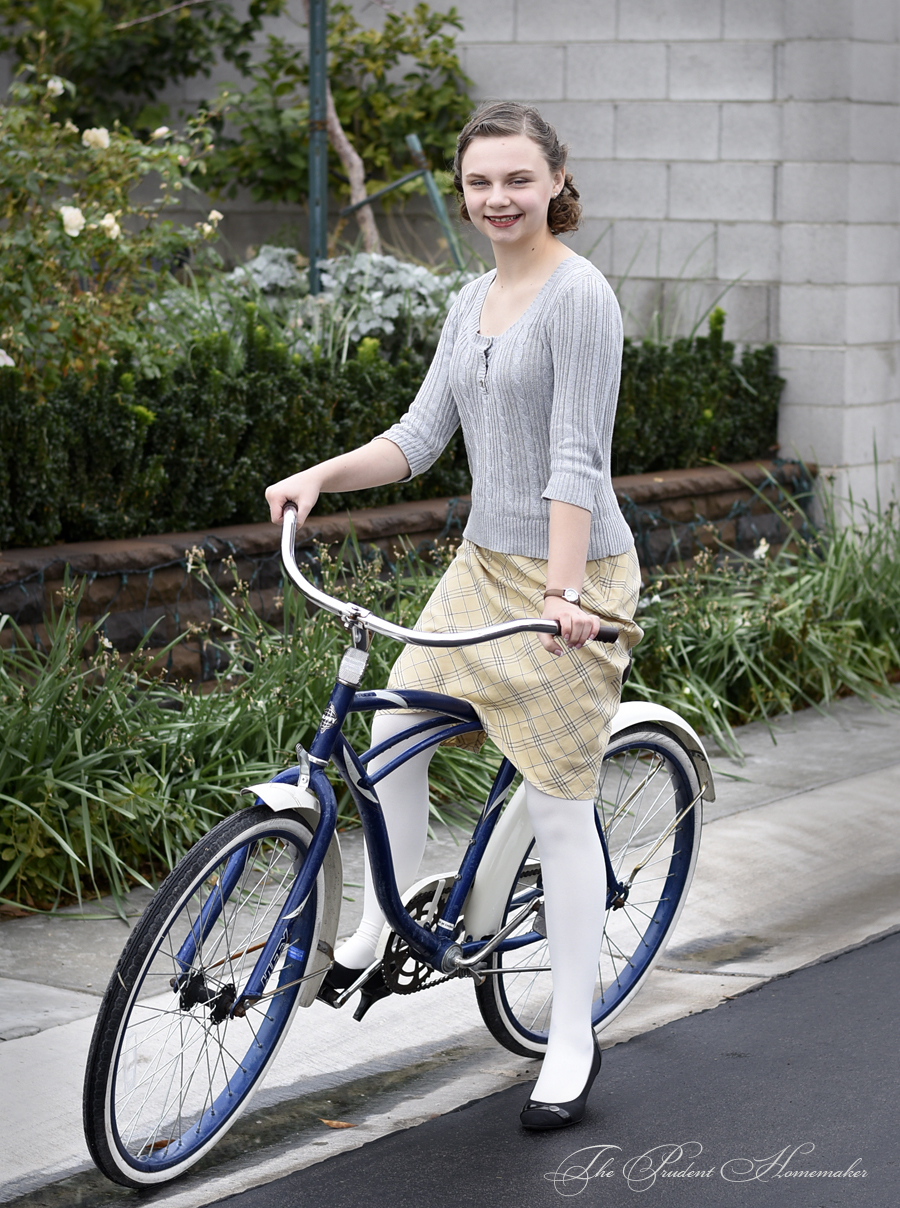 Clothing:
If you're finding the thrift store too expensive, try garage sales instead. Aim for prices that are .25 to $1, spending up to $3 or $4 for something more expensive, like a child's coat. Keep a running list of needed items so that you only purchase the number of items you need. To maximize time and minimize gasoline costs, stick to community garage sales, and consider going with a friend. You can drive one time and she can drive the next.
Mend and makeover existing clothing. Turn long-sleeved shirts with worn cuffs into short-sleeved shirts.
Repurpose old sheets into clothing (garage sale can be a good source for old sheets, especially top sheets, as the bottom sheet wears faster).
Attend a clothing swap. If you can't find one, set one up and invite other people.
Gasoline (Petrol):
Take a bicycle instead of driving when possible. Or walk!
Cut your grass with a push mower.
Carpool.
Check out more books at once from the library and renew them online to reduce trips to the library.
Check out e-books from the library to avoid a trip to the library.
Ride a scooter to work that gets at least 60 miles to the gallon (Some get even more!) You'll need to figure in more time to work (they go 20-30 miles an hour), but even a short commute can save you several dollars a day in gasoline. Purchase a used one. Keep a gasoline can at home for fill ups, since they only hold one gallon of gas.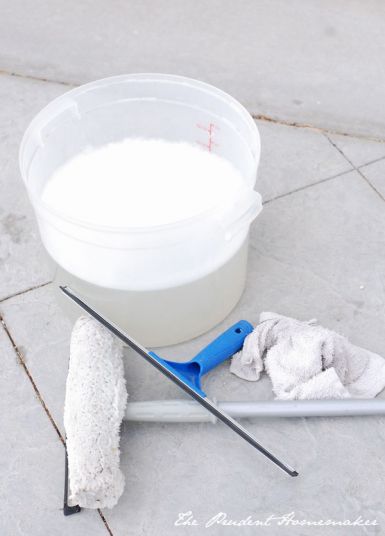 Cleaning:
Much cleaning can be done with just water and a rag. If grease is a problem or there is a lot of dirt, a few drops of dish soap in a bucket of warm water will go a long way.
For killing germs on non-porous surfaces, vinegar works well. Soak orange or other citrus peels in vinegar for three weeks to make your vinegar smell like citrus (note: granite and marble are porous surfaces that will be pitted with vinegar and should be cleaned with water, and a mild amount of dish soap).
Cheaper than vinegar and newspaper for washing windows is a few drops of soap in a bucket of water.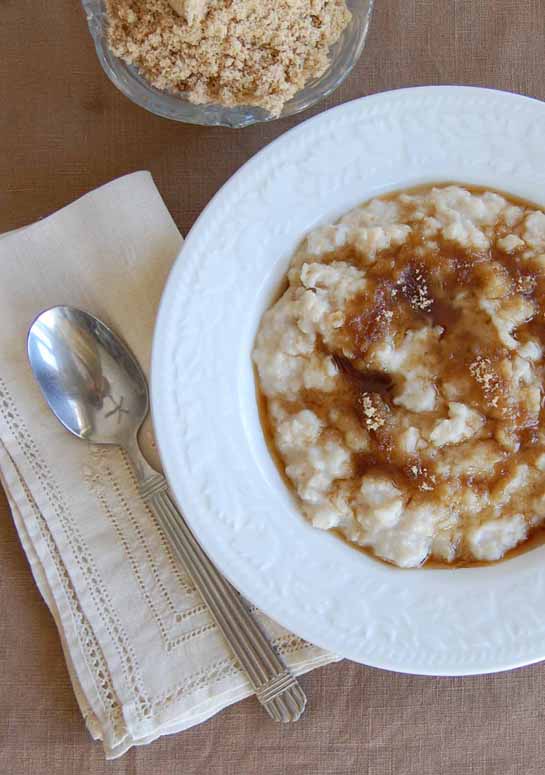 Food:
If you are still able to shop (i.e. not living from your pantry exclusively) but need to lower your food budget, check out my series on Eating for 40 Cents a Day.
Stop buying things you don't need.
Toiletries:
Switch brands to lower cost brands.
Compare the price of toilet paper by the length (not by the number of rolls). I switched to purchasing POM toliet paper from Sam's Club, as it the lowest price I can find.
Regularly evaluate where you can purchase items for the lowest cost. I found, to my surprise, that our grocery store has the lowest price on both mine and my husband's deodorant. They have it on sale as part of a mix and match ten items sale. Deodorant isn't always listed in the ad when they have this sale, but on arriving at the store, I have found that it is often part of the sale. Their sale price is 50% to 60% lower than I have paid anywhere else.
Make homemade hair detangler. You can even make it using free samples of conditioner. It's just a small amount of conditioner (a tablespoon) mixed with a squirt bottle full of water. I used an empty spray gel bottle for mine, but you can also purchase a bottle for $1 in the travel section.
Sign up for free samples.
When you get to the bottom of a container, cut it open to get several more days to a week's worth of product from it.
Take your own bags to the store. Some stores will give you a credit of 5 cents (Target) back in credit per bag that you take.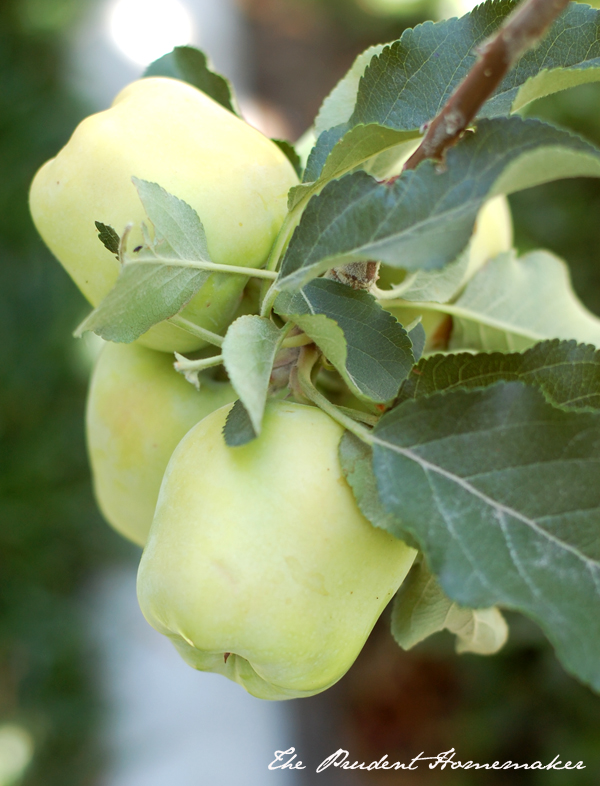 Gardening:
Look for less expensive sources for seeds.
Grow open-pollinated and heirloom varieties and collect the seeds to reduce your need to purchase seeds.
Make changes to your garden to grow more in the space that you have. This can be accomplished in several ways: growing more vertically (such as pole beans, 6-foot tall varieties of snap peas, and cucumbers), converting more of your non-garden areas to garden by building beds or adding pots, growing food in the front yard, and adding edibles to your flower beds.
Grow more fruit. Add fruit trees, grape vines, and berry bushes.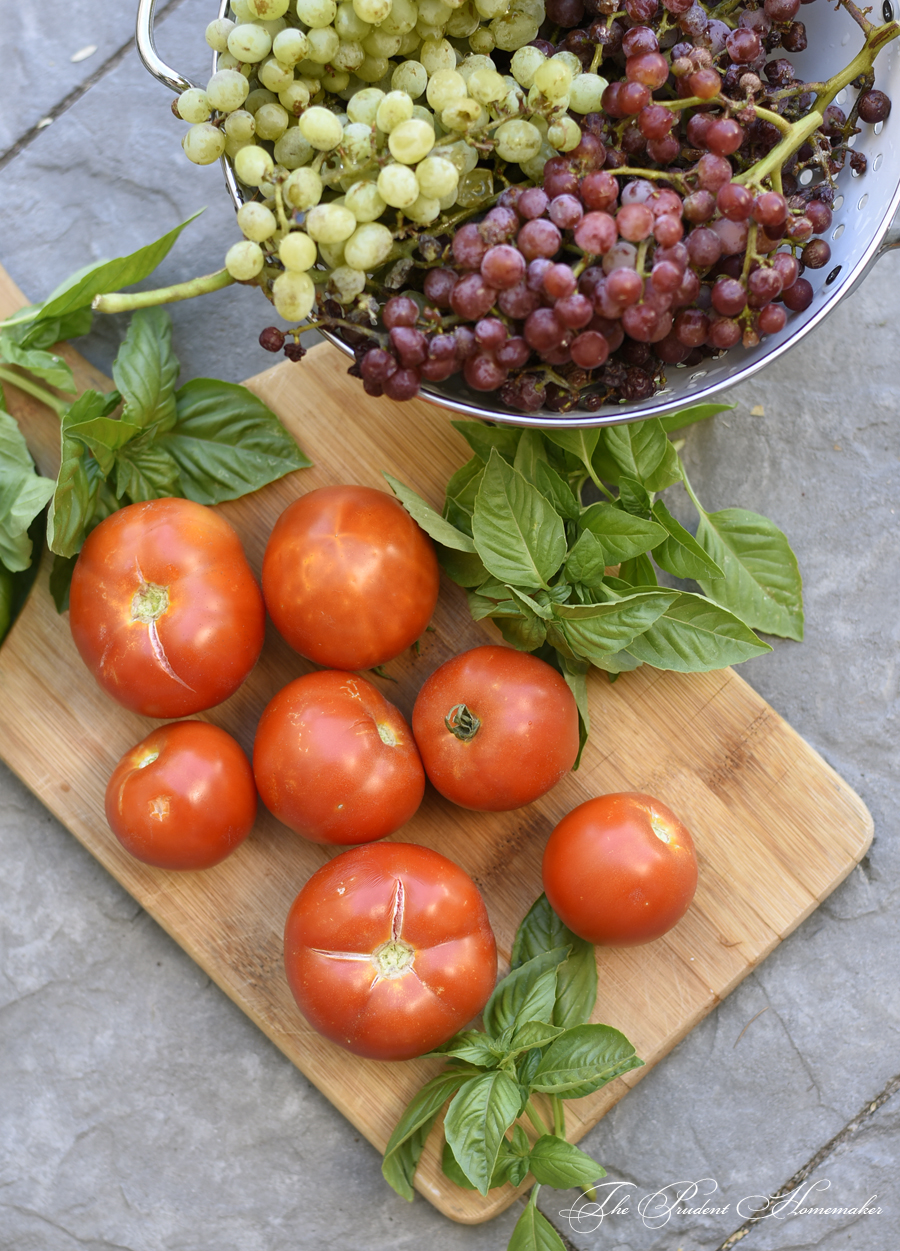 Instead of feeling like you can't possibly cut anything else, look around to see what else you can find. Every month I find at least one way to cut our expenses. Last month I saved $110 in utility expenses just by making more small and simple changes.
What have you cut when you thought you couldn't possibly cut any more?