This post contains affiliate links.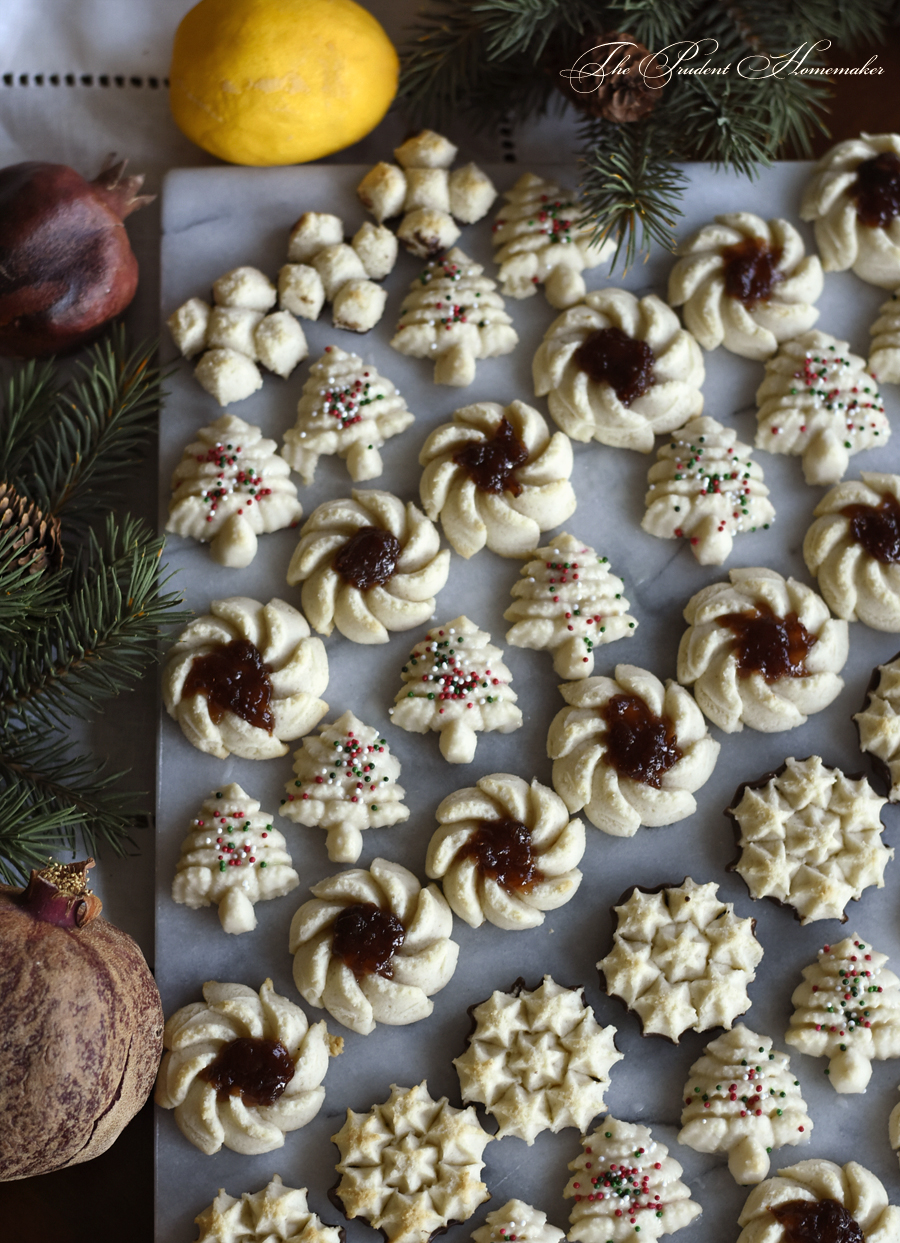 Spritz Cookies made with my grandmother's vintage cookie press. These are the fastest and simplest Christmas cookies I've ever made.
Can you imagine a December without shopping?
No food to buy.
No gifts to purchase.
The chance to stay home: making cookies and treats from items in your pantry, making meals from a well-stocked pantry and freezers, making gifts from items you already have on hand, making memories as a family as you sing Christmas carols together before bed every night of the month, playing board and card games as a family in the evenings instead of being out shopping (and picking up takeout because you don't have time to cook after work and shopping), watching Christmas movies as a family, etc.
BUT . . .
Maybe you still have presents left to buy.
Maybe you have groceries to purchase.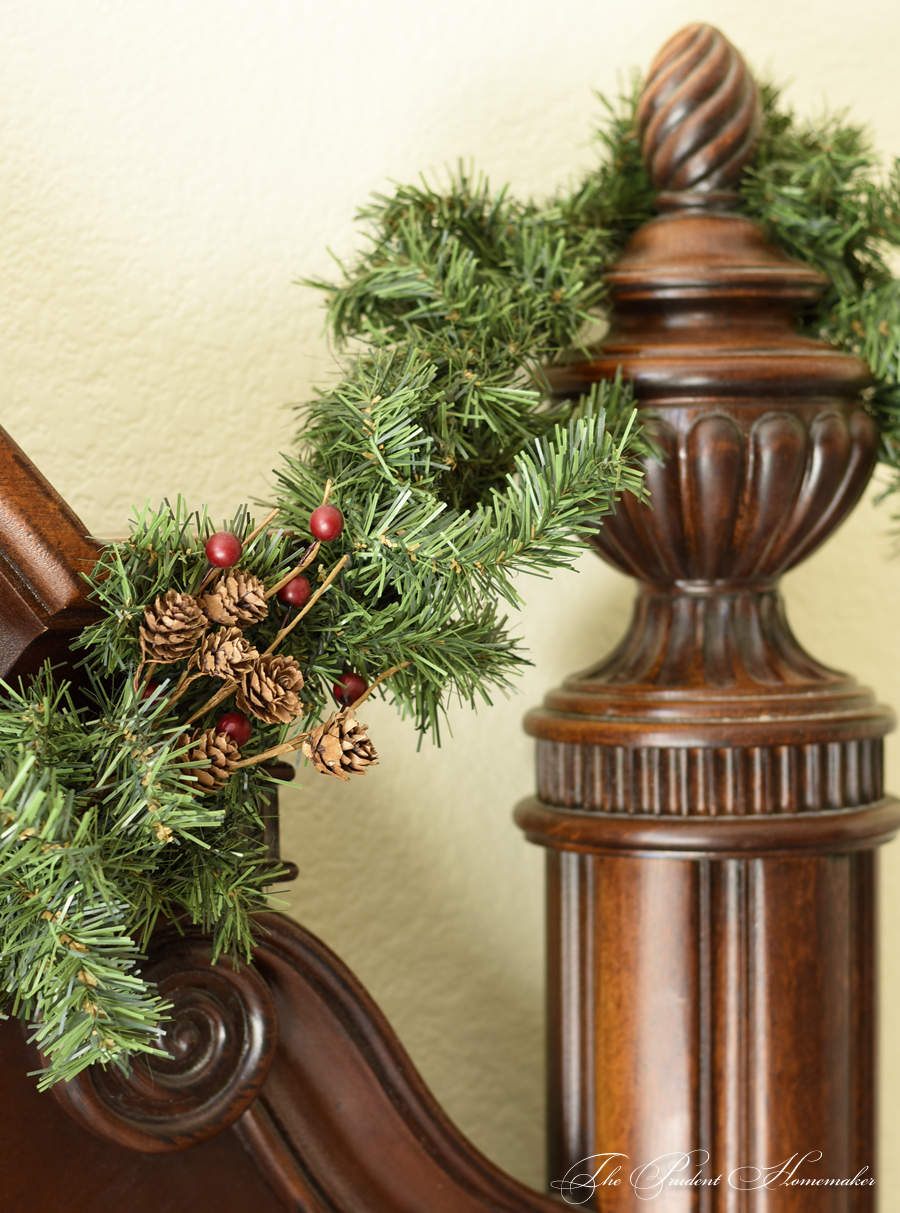 Could it be simpler, though? Could you avoid the time you spend shopping, standing in line, etc.?
You could decide to shorten your Christmas list to what you've already purchased (and/or make any remaining gifts using what you have on hand in your kitchen or with any supplies you have).
You could order the last gifts on your list online and have them shipped to your door. (Amazon has a free trial of Prime if you want two-day shipping for free for the month, plus you can watch movies from home with it).
You could order groceries and have them delivered. (I've never tried this option, but many stores have free and/or discounted delivery options for the first time you place an order. I can see an extra appeal in this if you don't want to leave the house in inclement weather).
You could limit your grocery shopping to just two stores for the month.
You could decide to eat what you have in the pantry and freezer and not go shopping.
I've decided to keep my December shopping as simple as possible. I still have many gifts to make and I am wanting to bake often, both of which require me to be at home.
I'm limiting my December grocery shopping to $40 at Sam's Club, which comes from a $25 gift card I earned on Swagbucks and a $15 gift card I received as a gift, and $25 out of pocket.
I looked through Sam's sales flyer and am purchasing two things that will each be $2.50 off in December. One is balsamic vinegar, a regular staple in my pantry. The other is Nutella, which I only buy in December when it goes on sale at Sam's Club. It's a large jar (26.5 ounces/751.26g) that comes in a two-pack, on sale $6.48 (that makes each jar $3.24, or $0.122 an ounce/$0.0043 gram.)
I'm planning on saving the time of walking around the store and standing in the checkout line by ordering everything online and having it ready for pickup. I've never done it before, but this service is free, so why not have a bit more time in my life? It certainly doesn't take very long to add it to my cart online. I'll have my husband pick it up on his way home from work, and he can fill up on gas (which is cheaper there) at the same time.
Sam's Club:
corn tortillas (110 count)
milk (1 gallon)
salted peanuts (52 ounces)
mozzarella cheese (5 pounds shredded)
balsamic vinegar (1 liter)
brown sugar (7-pound bag)
Nutella (2 26.5 o./75126g jars)
I'd like to purchase some clementines for both fresh eating and Christmas stockings, but that will depend on what sales are out there. I'm allotting $15 out of pocket towards clementines, if I find a sale right before Christmas of $1 a pound or less (there are sometimes coupons available for these, so I'll keep an eye out). If I don't see that price close to Christmas, I'll pass on purchasing these.
I'll spend $10 on dish soap for hand washing. I usually buy this at Walmart, but since I am planning to go to Target anyway this week to pick up a few small items for Christmas gifts, I will purchase this there. I want to keep my shopping trips (and standing-in-line-time) to a minimum.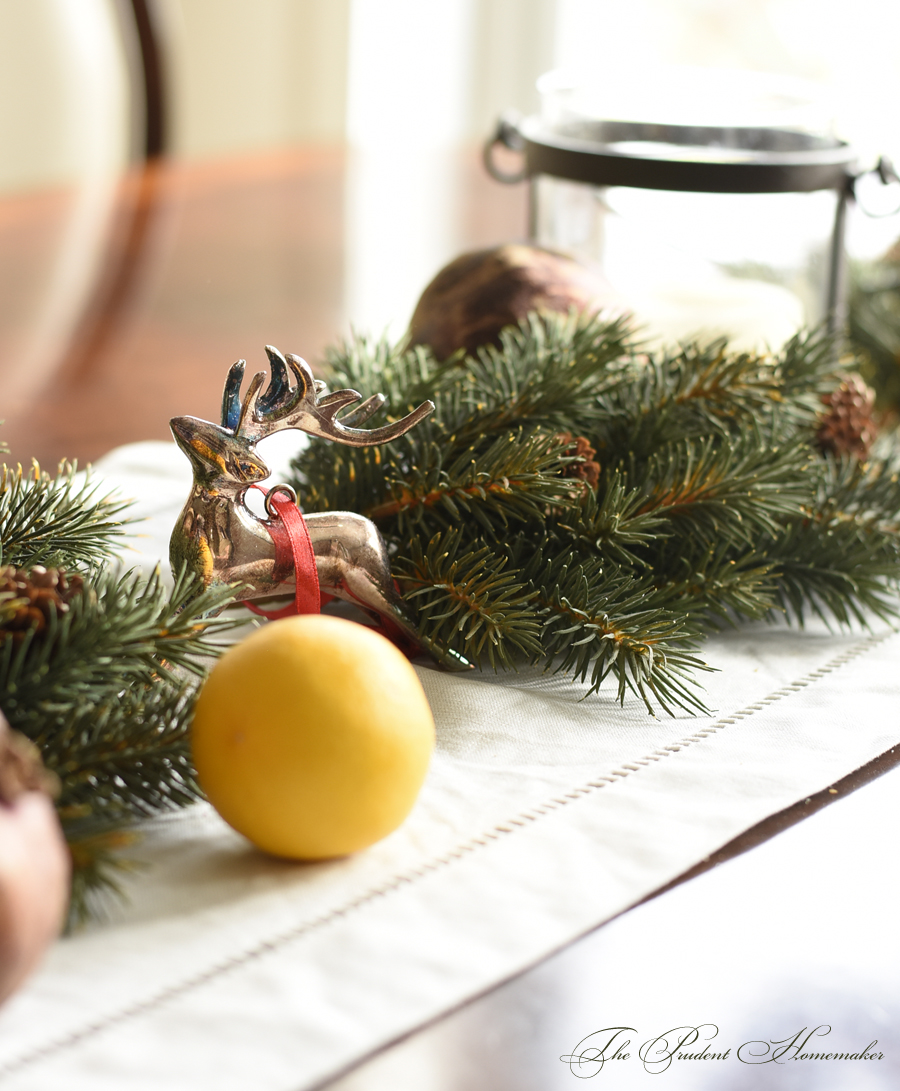 A few ideas to make your December a bit more peaceful:
Advent calendar activity ideas Simple things you can do this month to keep the spirit of Christmas.
Rethinking Christmas Stockings. A simpler, less expensive approach to filling stockings.
Seven Frugal Ways to Decorate for Christmas
A Gift a Day. My current and past year's simple, inexpensive gifts, often made from repurposed materials, that you can make in a day. I'll be sharing more gifts this month as I complete them.
My Food Gifts board on Pinterest
My Christmas Crafts for the Children board on Pinterest
Ten Ways to Add Joy to Your Life When You Don't Have a Penny to Spare. Don't let a super-tight financial month keep you from finding joy.
Gifts You Can Make Right Now in Five Minutes or Less
Try Amazon Prime 30-Day Free Trial
Deciding to keep things as simple as possible is helping me to stay more peaceful this month.
What are you doing to keep things simpler this month?