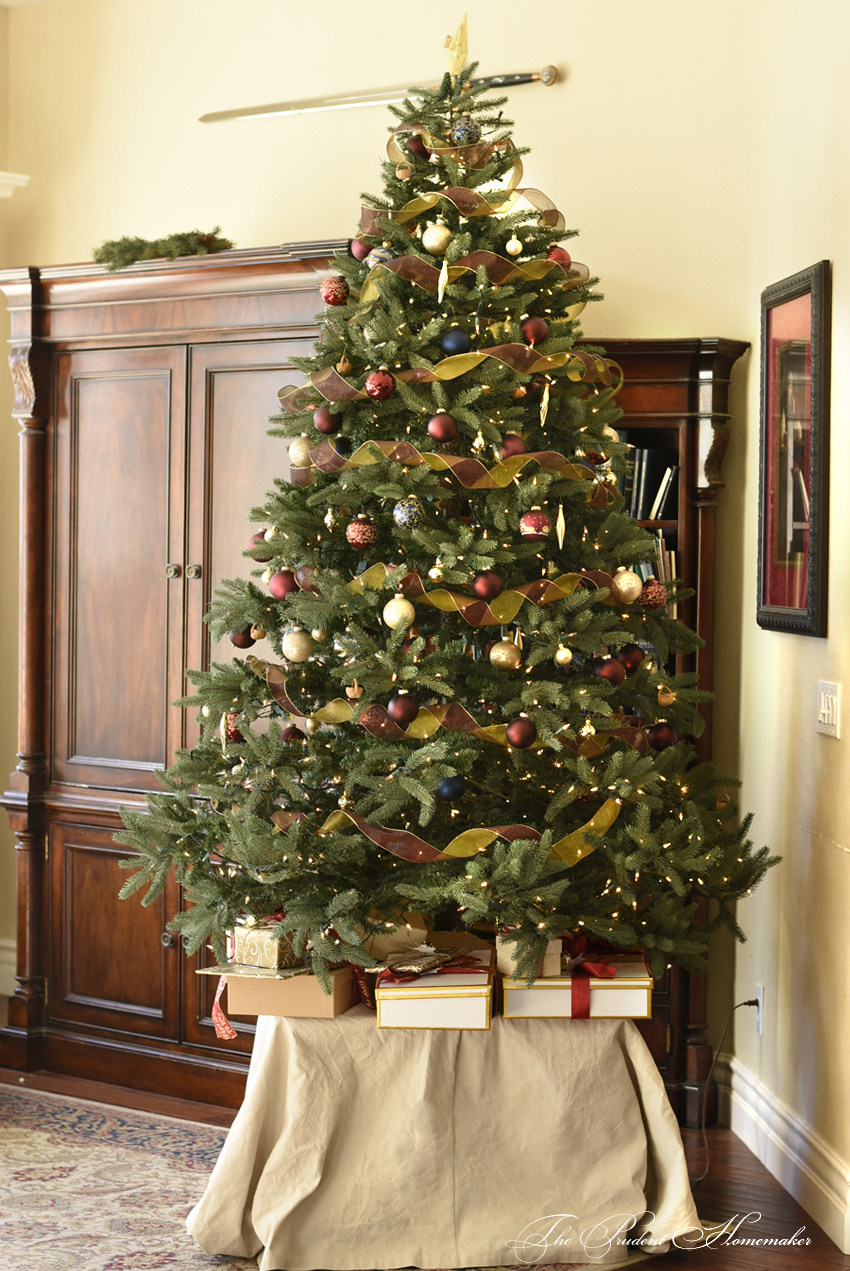 I sewed a tree skirt for our tree from drop cloth I had.
My husband gave two sons a haircut.
My husband took a free course for one of his required continuing education classes for work. This class was also very close to home. Most classes he takes are 30-45 minutes from home, so one that was just a few minutes away also saved on gas. The law requires him to take a certain amount of classes. There are lots of paid classes available, but also a number of free ones. He always takes as many free classes as possible, and takes a few of the least expensive paid classes, which are between $10 and $20, and often include lunch. He saves hundreds of dollars by carefully choosing which classes he takes.
I picked Meyer lemons from the garden. I also cut chives from the garden.
We attended a free symphony concert performed by the Henderson Symphony.
The temperature dropped here. I rolled up two old towels and put them in front of our front doors to block the cold draft that always blows under the door in winter,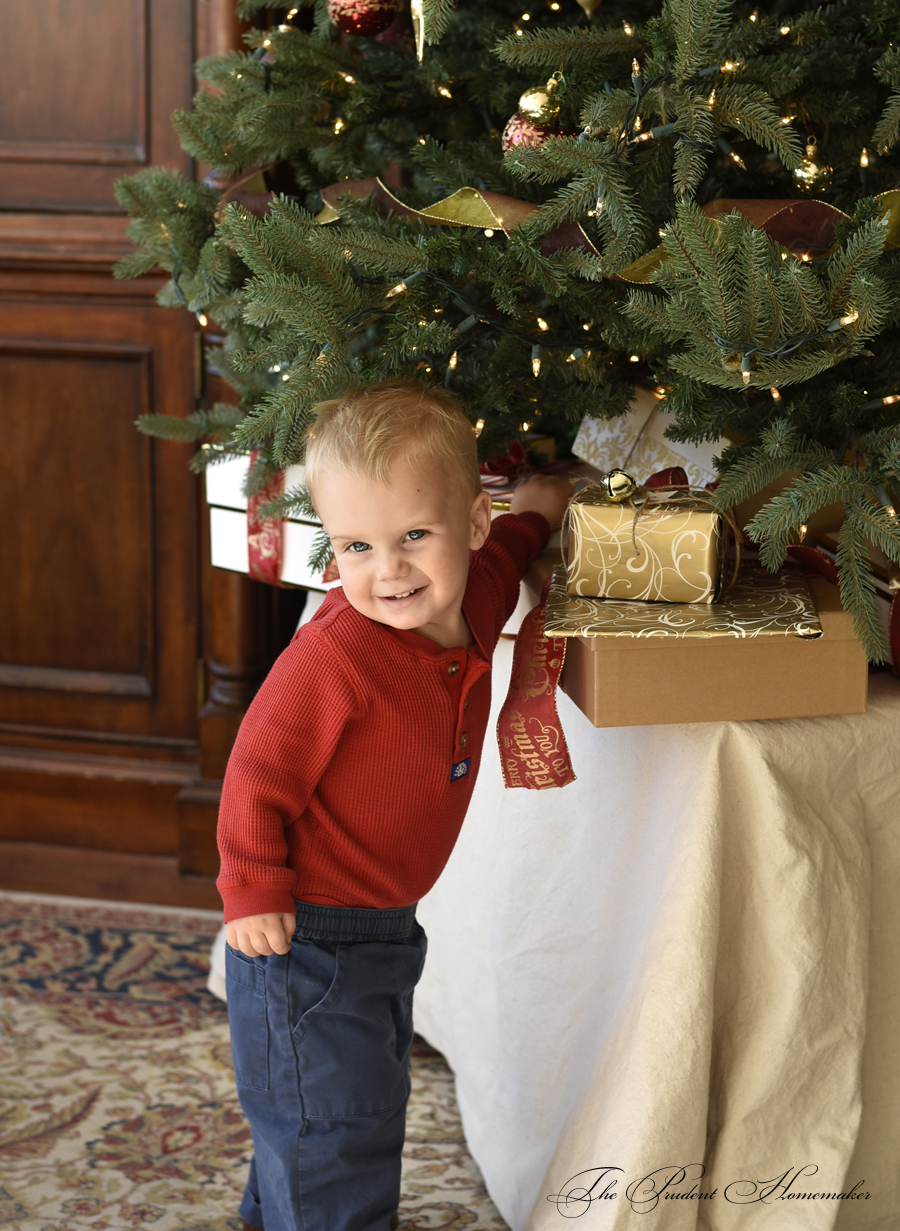 We decorated our tree with ornaments we have had for years.
I pulled out some stored boxes to wrap gifts and found my star garlands that I had made previously. I hung them in the house.
I opened clothing boxes of stored clothing and pulled out winter clothing for my daughters. I'm glad that I keep boxes of hand-me-down clothing. I thought I was going to need some items of clothing for them, but they were already there in the boxes.
I said yes to the offer of some candy and soda that an acquaintance said she no longer needed at her house.
I took my reusable bags to Target and received $0.05 off my purchase for each bag I used.
I used a 40% off coupon for an item I bought at Hobby Lobby. It was not a high-cost item, but I always make sure to have a coupon with me if I need to buy something, Every bit saved helps!
I returned some plants that died to the nursery within the one-year time frame. I also returned pots for store credit. I used the credit from these two towards the purchase of two new valves in the garden (to replace two old ones that had started to leak). While I was there, I asked for some branches that they were cutting off the Christmas trees out front. I've got these soaking in water now and I'll arrange them in the garden urns on Monday. Many places that sell Christmas trees will give you free trimmings if you ask.
Since the valves are leaking, I turned off the water to the backyard, and have been turning it on manually when needed to water the garden so that I don't end up with a flooded yard, a huge water bill, or dead plants.
I watered potted plants with shower warm-up water and water from drinking glasses that was left at the end of the day.
My husband mended my clothes drying rack so that I could dry sweaters and delicates that I hang to dry. He also mended my towel rack in the bathroom when it came apart.
What did you do to save money this past week?
For those who are wondering: Our tree stand is screwed to the table it sits on with drywall screws. This makes it impossible to be knocked down by children. Having the tree on the table (plus no ornaments on the bottom two branches) keeps our toddler from the ornaments.
This is the first year I've ever put out gifts before Christmas Eve (usually I wait after the children are in bed to wrap and out them out). I've started wrapping early this year to avoid the stress of wrapping everything Christmas Eve as part of my plans for a simpler month. I'll continue to add wrapped gifts under the tree as I go, if we can keep my youngest from them. I won't be adding any more candy canes to the top of the gifts, however–he liked those too much!
The tree is a faux one, bought on clearance 11 years ago for $80. It was the display model.