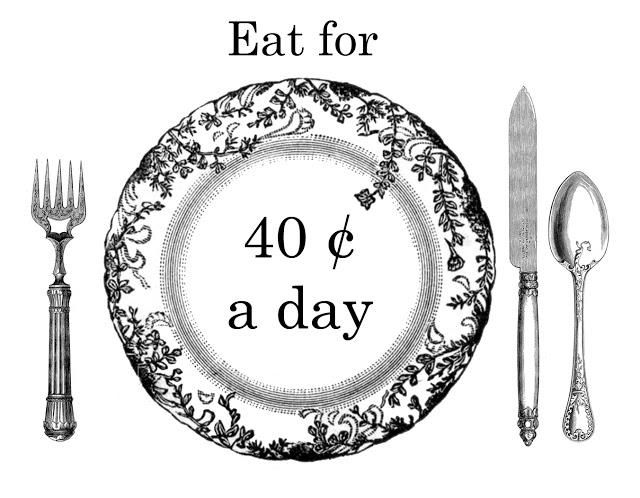 It's July now, which means back to school sales are starting on school supplies in the United States. While most people know that they have a once a year shot to get the best prices on school supplies and now is the time to stock up on those items, what many of us aren't willing to do is discipline ourselves in the same way for food prices.
For example, we know that at back to school time, we can buy a box of crayons for .25, while the rest of the year we'll have to pay $1.99 to $3.29 for the exact same box. We're willing to only buy crayons in July at .25 to save for the rest of the year.
In order to keep food costs super low, we need to be willing to buy food only at the super-low prices.
Most sales in the U.S. run on a 12-week cycle. If you can buy enough of an item at its lowest price to last you 3 months, you can wait to buy that item again when it goes on sale 3 months from now.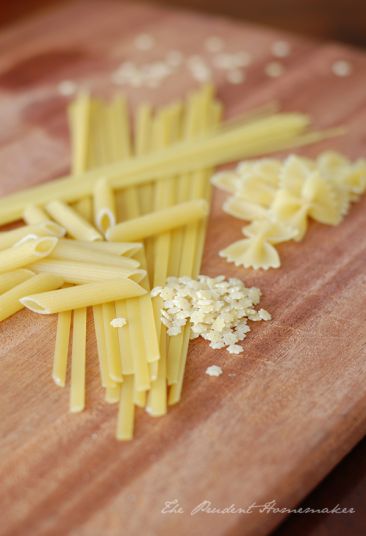 For example: How many times are you going to eat pasta in the next 3 months? Is it 12 times? Then buy 12 pounds of pasta (if your family eats a pound at a meal) when it is at its lowest price for your area. (If you eat 2 pounds at a meal, buy 24 pounds, or if you have a smaller family and only eat half a pound at a meal, buy 6 pounds).
Some items don't come around every 12 weeks, but are like back to school sales: they are truly seasonal. Turkeys are on sale Thanksgiving, Christmas, and Easter, but the lowest prices are in November for Thanksgiving. Hams are on sale for those same three holidays, but are lowest at Christmas and Easter.
Seasonal fruits and vegetables are the lowest prices in season. Corn on the cob is lowest in the summer. Broccoli is lowest in January. Grapefruit is lowest in December. Apples are the lowest in the fall. Peaches and grapes are lowest in the summer. Blanching, freezing, and canning can help you to get more at the lowest price to use later.
If you don't already have a price book, creating a price book for the stores in your area with the items that you buy will help you to determine the lowest prices in your area. In my area, grocery ads come in the mail. You can also look at ads online, page by page, on individual stores' websites.
Within a 3 month period, you can determine what the lowest prices are for the items that you buy, and which store usually has those items for sale. (If the item is never listed in the ads, you'll need to update your price book by writing in the prices per pound/ounce/kilogram that each store you visit charges for those items).
Once you know the lowest price for an item, do not buy it at anything higher than that price.
In my area, the lowest price for strawberries is $0.99 a pound. This price occurs when they are is season (of course). Stores still sell strawberries at other times of the year, but the prices can be as much as $4.99 a pound. I'll commonly see them on sale for $1.25 a pound a few more time a year, but $0.99 a pound is only once or twice a year. I won't pay $1.25 a pound, even though I would love to purchase strawberries more often. I wait for the best tasting berries in season at the lowest price ($0.99), and the rest of the year, I buy other fruits that are a lower price, and that are in season (plums and peaches are on sale for .99 a pound right now; some stores have them for even less!)
No matter how much I might want or need eggs, I won't pay $1.79 a dozen for them. I wait until they are at an acceptable price point for me and then I buy several dozen. Eggs will last 4-6 weeks past the best buy date, according to the American Egg Board, so if I am careful, I can stretch my eggs until they go on sale again.
I have readers all over the world, and I know prices are vastly different in Canada, the United Kingdom, Australia, and Germany. Even within the U.S. prices vary greatly by region. I've written a long and detailed post about my own personal price points here. Yours will vary depending on where you live. Find out your lowest prices and stick to them.
The key is discipline. Save your funds for the best prices and the money you have will go further.