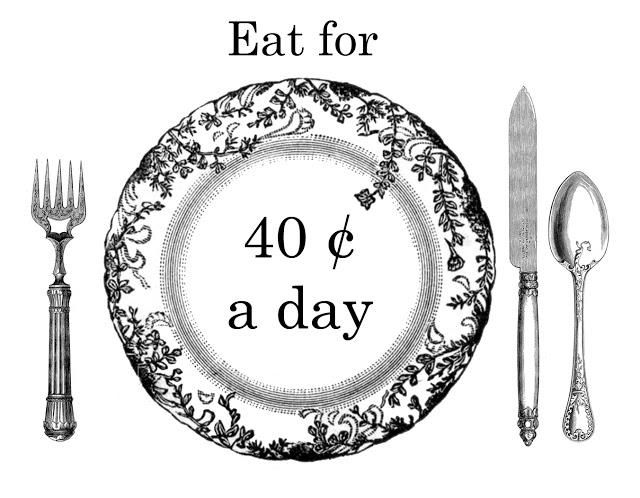 1. Eat more meatless meals
"But my husband won't eat meatless meals!" you say.
If he isn't bringing home the bacon, you can't cook it.
I know that sounds harsh, and it isn't meant to be. I've talked with a lot of women who say that they drastically have to cut their food budget, and their husbands are insisting on meat at every meal.
If your income has been cut, you're going to need to talk to your husband about the grocery budget. You're going to have to be frank about what you can and cannot afford to eat. Meat is a huge and very expensive part of a grocery budget.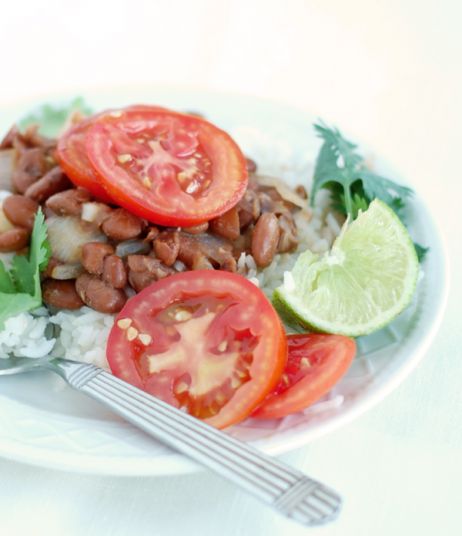 Some meals are easy to make meatless:  Chili, pizza, pasta dishes (think meatless spaghetti or fettuccine alfredo), baked potato bar, and bean burritos. My husband is the one who introduced me to bean burritos. They were a staple meal for us when we were first married, and the first time I stocked up on something in bulk, it was canned refried beans at .33 a can (the grocery manager ordered them for me while they were on sale) so that I could make these. Since then, I've learned to cook beans from scratch and make my own refried beans (my children like the beans whole in burritos) and I've made some changes to make them even tastier.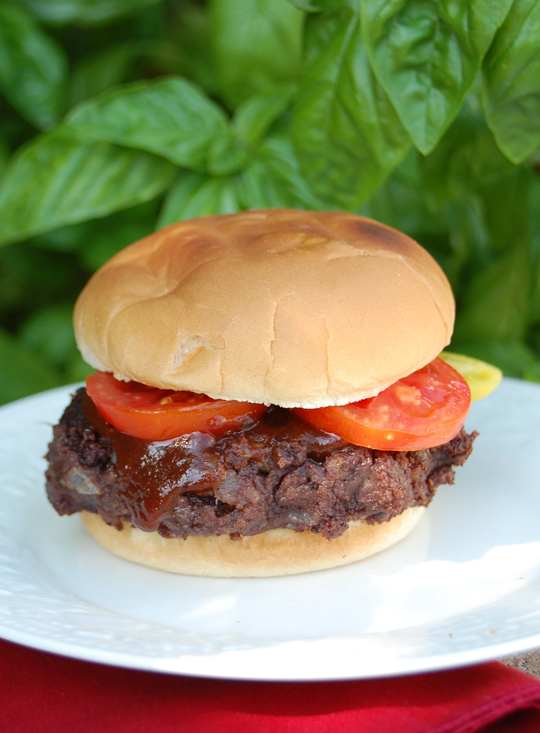 You can also substitute for the real thing. No one will think black bean burgers are meat, but they're quite tasty and still fulfill nutritional needs.
Lentil tacos are another way to go. When we have tacos now, they're always made with lentils.
If you need to fool the family, however, my meatless chicken fried steak recipe has fooled a lot of readers' husbands and teen aged sons. I receive a lot of emails about this recipe. They all say, "I served this recipe to my family and my husband/teen aged sons loved it! Afterwards, I told them it was meatless, and they didn't believe me! We will be making this recipe again."
When I do buy meat, I have a strict limit on price. I don't purchase meat over $2 a pound. Keeping my bill below $100 a month, however, has meant keeping that amount lower whenever possible, which means that I usually aim to keep my meat costs below .79 a pound.
Rather than buying meat all the time, I look for when the sales are super low, and I stock up and freeze the meat to use at other times.
What meat can you buy for under .79 a pound? This depends a great deal on where you live, as prices vary widely across the U.S. and certainly around the world, but where I live, I've found that I can usually buy:
Whole chickens for .69 to .79 a pound on sale throughout the year (I get the biggest chickens I can find, usually 4-5 pounds).
Ham goes on sale at Thanksgiving, Christmas, and at Easter. (I find the lowest prices at Christmas and Easter).
Turkey in November for Thanksgiving sales (they also go on sale at Easter, but they are usually a bit higher-priced per pound). I will buy as many as I can in November, as these have made up the bulk of our meat supplies for the last several years. I usually cook a turkey every 4-5 weeks.
We then work to stretch our meat purchases as much as possible.
If I cook a whole chicken, we'll have a little chicken the first night, use the majority of the rest the second night in something, such as enchiladas or stir fry, and I'll cook the carcass with any remaining meat attached for soup after that.  The meat portions are small, but we each get some, and then it isn't another meatless meal.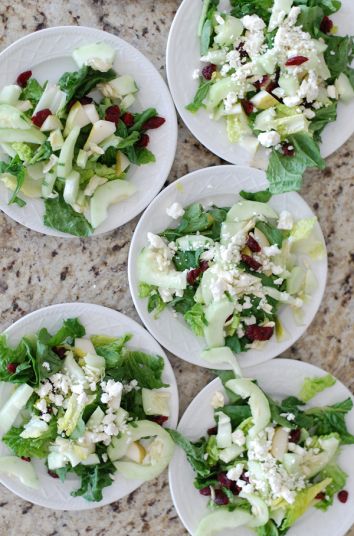 I should mention that I plate out our meals. With many small children, we learned it was easier to cut everything up ahead of time. The bonus is that I can give them lots of vegetables, so I don't have to worry about anyone not dishing up a vegetable for himself on his plate. Anyone can have seconds after he has eaten what is on his plate, but there are not usually seconds of meat.
We usually slice up our hams on our meat slicer for sandwiches. We'll have a few meals of ham, some of ham and eggs, and then the rest will be used on pizza (where you don't need a lot of meat to make everyone happy), for sandwiches (we don't stuff the meat on sandwiches), and in crepes with cheese.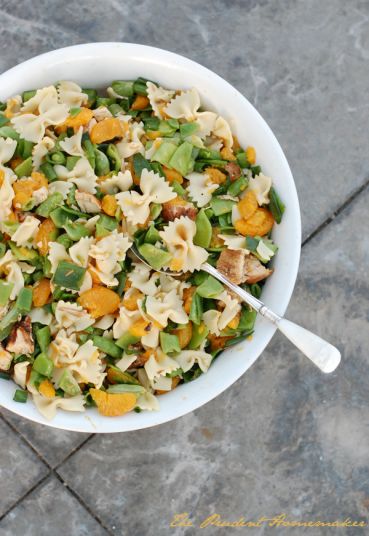 Turkeys are easy. I use them anywhere I would use chicken. Cooked turkey can be portioned out into freezer bags and used to throw in a lemon dill sauce over rice, in curry, in stir fry, in soups, in enchiladas, in cacciatore, etc. I have also sliced the turkey on my slicer to use for sandwiches, or we have shredded it to use for sandwiches. Lunchmeat at .67 a pound is wonderful!
I like other meats, too, but when ground beef and chuck roast rose from $1.99 a pound on sale to $3.49 a pound on sale, they priced themselves out of my budget. I did not buy any ground beef in 201,1 and I only bought in once in 2012 when a friend pointed out a sale for $1.99 a pound (I was also able to use $10 off on the purchase of it as well thanks to store coupons). I haven't bought chuck roast since 2010. Pork roast is still on sale here for $1.89 to $1.99 a pound, but much less often than it used to be; I see it that price only about 3 times a year now. It is a much rarer treat for us to cook a pork roast, or to buy boneless, skinless chicken breasts (also on sale for $1.99)  because they are more than double the price of the meats I mentioned above.
In general, I cook 12 turkeys a year, 6-8 hams a year, 8-10 whole chickens a year, a few pork roasts, and some boneless skinless chicken breasts a few times a year. We have meat every week with that, but not every day.
This year I only have had 8 turkeys to work with, but we found some amazing deals on chicken (.19 a pound! ) so we have still had plenty of meat, for even less!
When I do have meals with meat, it makes my cost for meals for the day over $3 (My goal is to keep the cost for 3 meals a day plus a snack to $3 total for all 9 of us). I can serve meals with meat that are over $3, as long as other days in the month I can feed us all for $1 to $2 a day. Having lots of meatless meals makes the meat meals possible.
Simply using less meat in a recipe (such a meat sauce for spaghetti) will also cut your costs. Combine that with several meatless meals a week and you'll see a huge difference in your grocery bill!
What meatless meals go over best with your family?