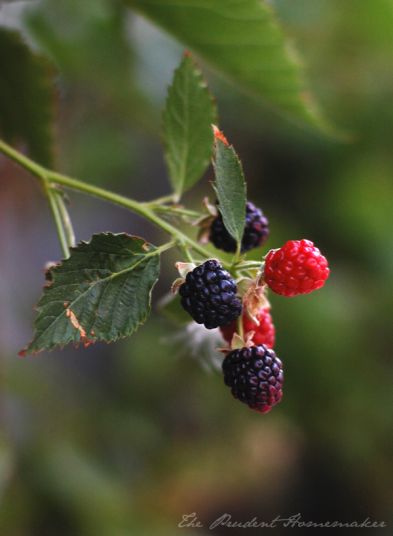 I picked blackberries from the garden.
I also cut Swiss chard and green onions from the garden this week.
I harvested 2 small Early Girl tomatoes. They are already quite small because of the intense heat. Usually they are bigger at this time of year, so I don't know if my other ones will be smaller, but I am grateful for them. I also picked 2 Yellow Pear tomatoes and 2 Sweet 100 (cherry) tomatoes.
My husband and I had a couple of dates at home. One night we watched a movie that my husband found at the library. Another night we played a game together.
My mother bought a slip for me at a garage sale that fits perfectly.
We were able to haul the old concrete, rocks, tree roots, sod, and old stuff away from the front yard in a friend's dump truck to the dump, saving us the cost of renting a dumpster from the trash company for disposing of all of that (we did pay him for the gas and time, but it was much, much less than the huge expense of a dumpster!)
I picked up two free benches from the neighbor's curb (that he had put out for the trash). They were exactly what I needed to repair our bench. I will have a separate post on this when I am finished with this project.
I used a $20 off coupon at the nursery to purchase my lemon trees for the front yard. They were on sale for $5 off each. Between the coupon and the sale, I saved $35 on them!
Our front hose sustained a leak this week. My husband purchased a piece to repair the hose, rather than replace the hose.
My children signed up for the library's summer reading program. The reward is a library discard book for every 5 books read. Ezrom decided to sit and read 5 books before we left the library, so that he could pick out a book right then!
I did not purchase any food this week.
My electric bill came this week. I found that I had used 4 kilowatts less per day this last month compared to the same month last year. I have been diligently doing several things to reduce my electric bill, including turning off the a/c at night while that is still possible (it is between 79º and 81º at night in the house; we have ceiling fans in all the rooms), being extra-vigilant about turning off lights and fans when someone leaves a room, making sure the door is closed to the backyard when the children go out to play while the air conditioner is on, shutting down my computer at night–and not just before I go to bed, but before I sit down to watch a movie with my husband, as there is no sense in keeping it on for two more hours, and putting the computer into sleep mode if I know I will be back on in a bit but I have to step away for a little while (I also turn off the monitor). I turn the air conditioner back on around 8:30 a.m. each day and I have it set at 79º F.
The children had fun camping in the backyard. There was no gas expense to drive somewhere, or special food to purchase, but they still were able to sleep outside and have fun.
Winter, Cyrus, and Ezrom did a science experiment that I had ordered a year ago, using credit that was part of a bonus gift given as a gift certificate after a Christmas purchase of a microscope a couple of years ago. My grandmother purchased the microscope (she had me order it for them). The company had a special at the time that allowed me to also end up with $40 in gift certificates. Months later, I used those to buy 2 different experiments (with no cost out of pocket). I have been saving them since about the time Ivory was born.
This week, they took apart owl pellets and had fun reconstructing the skeletons of mice from the pellets. Winter enjoyed it so much that she wants to dissect a frog now!
What did you do to save money last week?