This has been a busy week of organizing and rearranging.
We organized both girls' rooms, the pantry, four closets, the bathroom cabinets and drawer where I store our toiletries, another bathroom drawer, and the cabinets under two bathroom sinks. Organizing the toiletries gave me a much better idea of our needs; some things I thought we needed, we don't. I also pulled out several sample items that we had and we started using them up.
We changed around both girls' bedrooms, as we got bunk beds this week in both rooms.
I took all the pictures down from the walls in their rooms, and then looked at what frames we had, including some that I had in a box and was currently not using. I came up with a plan to change around frames and hang pictures in different places. Some pictures I reused (but hung in other places); for others, I reused the frames and will be putting something else in them.
I moved two orchid plants that had started to rebloom into prominent areas in the house in order to better enjoy them.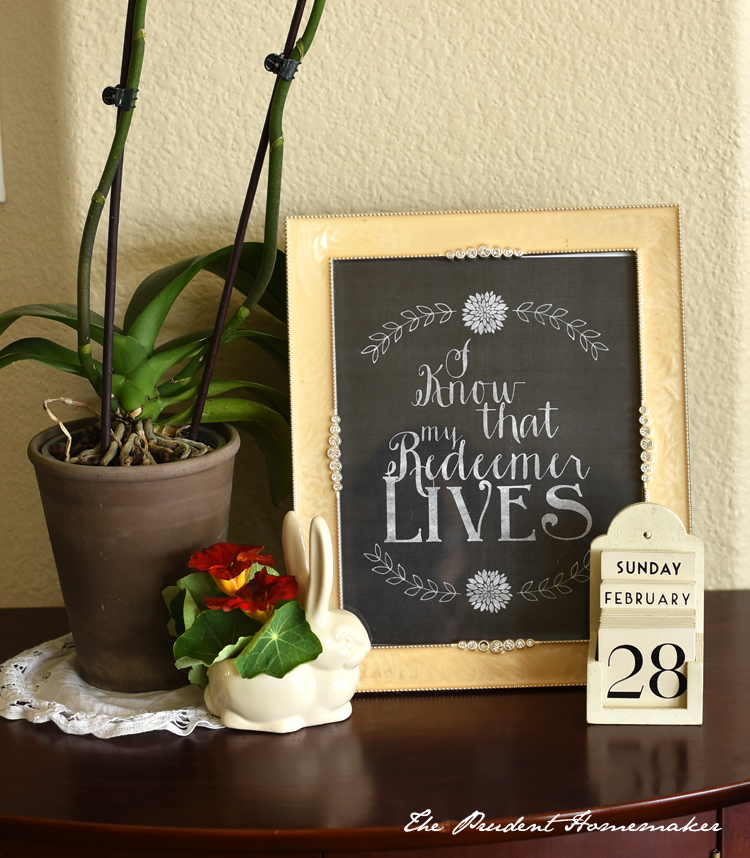 I printed a free Easter printable from here and put out a small porcelain rabbit that belonged to my great-grandma to make a small Easter arrangment.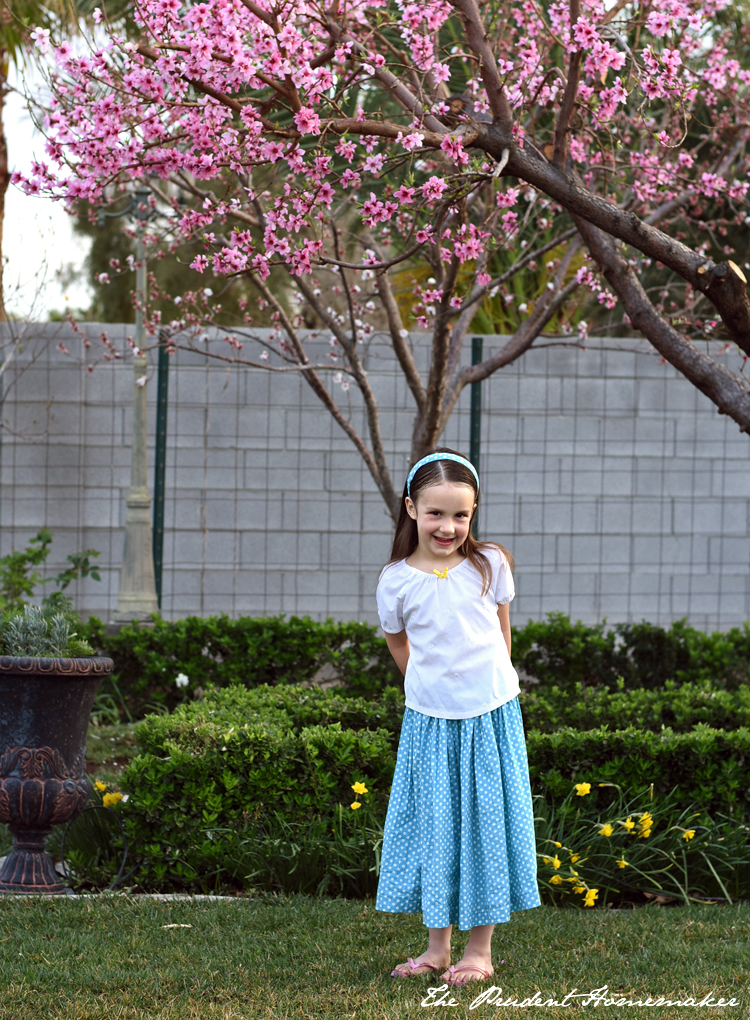 I used fabric that I had been given to make a skirt and cover a headband for Elsa for her birthday. This is the same fabric I used to make her doll a dress at Christmas.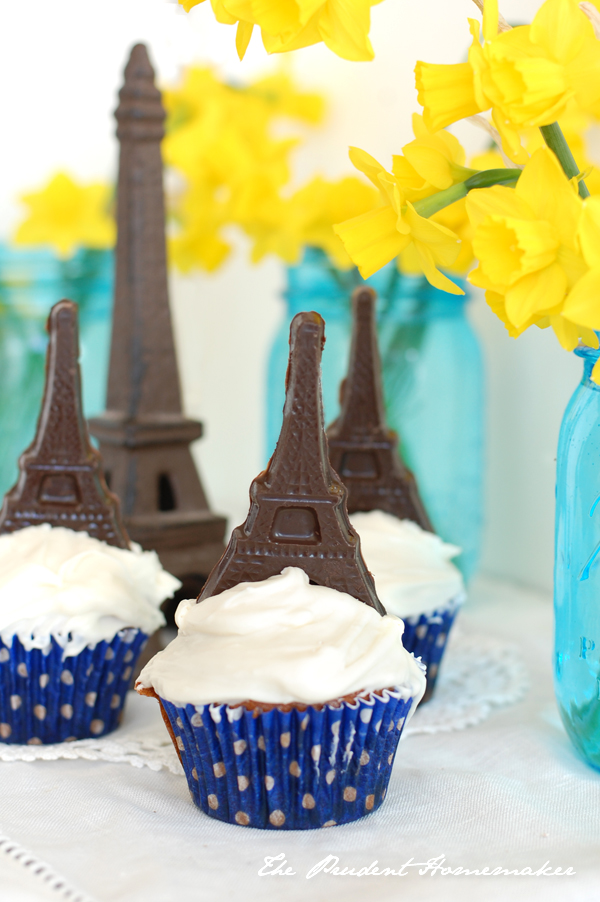 I made cupcakes for Elsa's birthday (she wanted another Paris party like two years ago, so I made them like before with homemade chocolate Eiffel towers on top) using this eggless chocolate cake recipe.
I mended a towel. I cut the buttons off a shirt that I was tossing and added them to my button jar.
I planted seeds for chives, larkspur, and hollyhocks in the garden.
I dug up and divided my lilac bush into three bushes, and transplanted them into a spot where they'll get more spring sun, but still have summer shade (without it, the leaves burn in the sun here).
I took cuttings from my lilac bush, from a star jasmine vine, from a hibiscus, and from a rosemary plant to hopefully start new plants.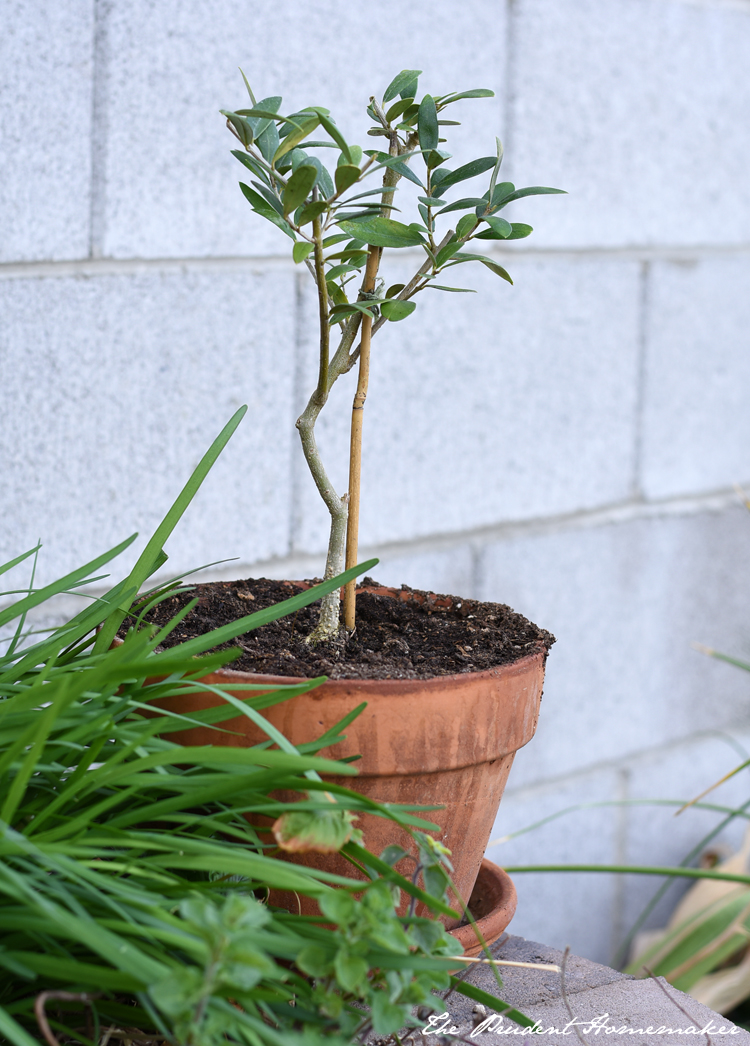 I divided a potted peppermint plant into several plants and planted them in the garden. I then used the pot to plant a small olive tree.
I picked lettuce, and cut green onions, Swiss chard, and dill from the garden. I juiced lemons from the garden and froze the juice, as well as used some fresh in several meals, including lemon dill chicken.
What did you do to save money last week?