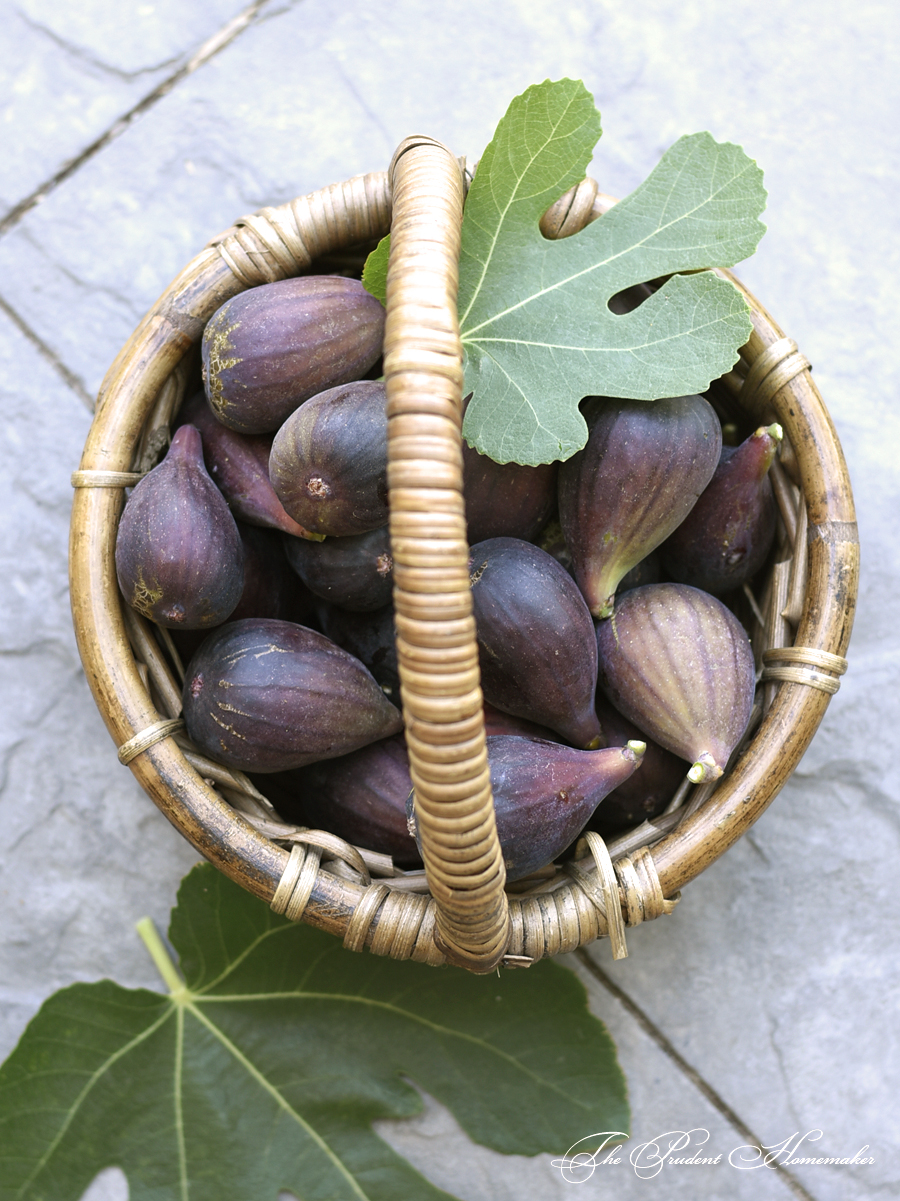 This month in the garden, we're picking blackberries, Mission figs and Dorsett Golden apples. The blackberries and figs will finish up within a week and then the apples will be ready.
I've amazingly still got lettuce, thanks to a much cooler than normal May, which I should be able to pick for at least a week or two before it has all bolted.
The first cherry tomatoes (Sun Gold and Yellow Pear) are ripening, just a handful or two at a time. I shared pictures a few days ago of both lettuce and tomatoes over on Instagram).
My red seedless grapes should be ready this month. I'll cover them with paper bags to keep the birds from eating them while they finish ripening.
I froze many peaches last month from the garden, so of which will come out for peach pie popsicles this month. I'll be making lots of popsicles for snacks, as temperatures in June will be well over 100º F.
I plan to make yogurt and granola several times for breakfast, so I'll buy milk for making yogurt as well as for drinking. I also plan to make crepes often, as well as breakfast burritos. I'll make a frittata at least once.
We're craving cold, light meals this month. Pasta salads, salads, and potato salad alongside sandwiches will be on our menu frequently, as well as bean burritos. I'll cook beans in the crockpot or the solar oven, depending on how windy the day is. I'll make white bean dip and pita bread to eat for lunches with figs or apples). I'll cook a turkey from the freezer (they've been in there since November 2015 ) and slice it to make sandwich meat with our meat slicer. I'll make rosemary olive oil bread and French bread for sandwiches.
I'll purchase some cucumbers and tomatoes as our garden is not yet producing cucumbers and is only making a few tomatoes.
I plan on making some herbal sun teas (which I'll then refrigerate) with peppermint, chamomile, and lemon verbena from the garden.
Winco:
Potatoes
Milk
Margarine
Cucumbers
Tomatoes
Celery
Carrots
Limes
Salsa
Sam's Club:
Mozzarella cheese
Cheddar cheese
Flour tortillas
Corn tortillas
#10 cans of tomato sauce
I've been experimenting with homemade barbecue sauce recipes. I am no longer able to find the sauce my family prefers anywhere, and it is much less money for me to make my own, so some of these cans of tomato sauce will be turned into batches of barbecue sauce.
Past these specific items, I'll look for sales throughout the month that fit within my budget. This week's ad for Smith's include eggs for $0.77 a dozen (limit 4) and boneless pork loin for $1.59 a pound (an amazing price!) I'll pick up both of these (several pork roasts to freeze and 4 dozen eggs). I'll look for sales on the large party pails of ice cream at Smith's later in the month.
I'll be watching Totally Target's page for any great sales on toiletries at Target.
My budget for this month is $300 for our family of 10 for food and toiletries.
What are you planning to purchase this month? Do you have special celebratory meals planned for graduations or Father's Day? Is your garden producing anything that you can add to your meals?