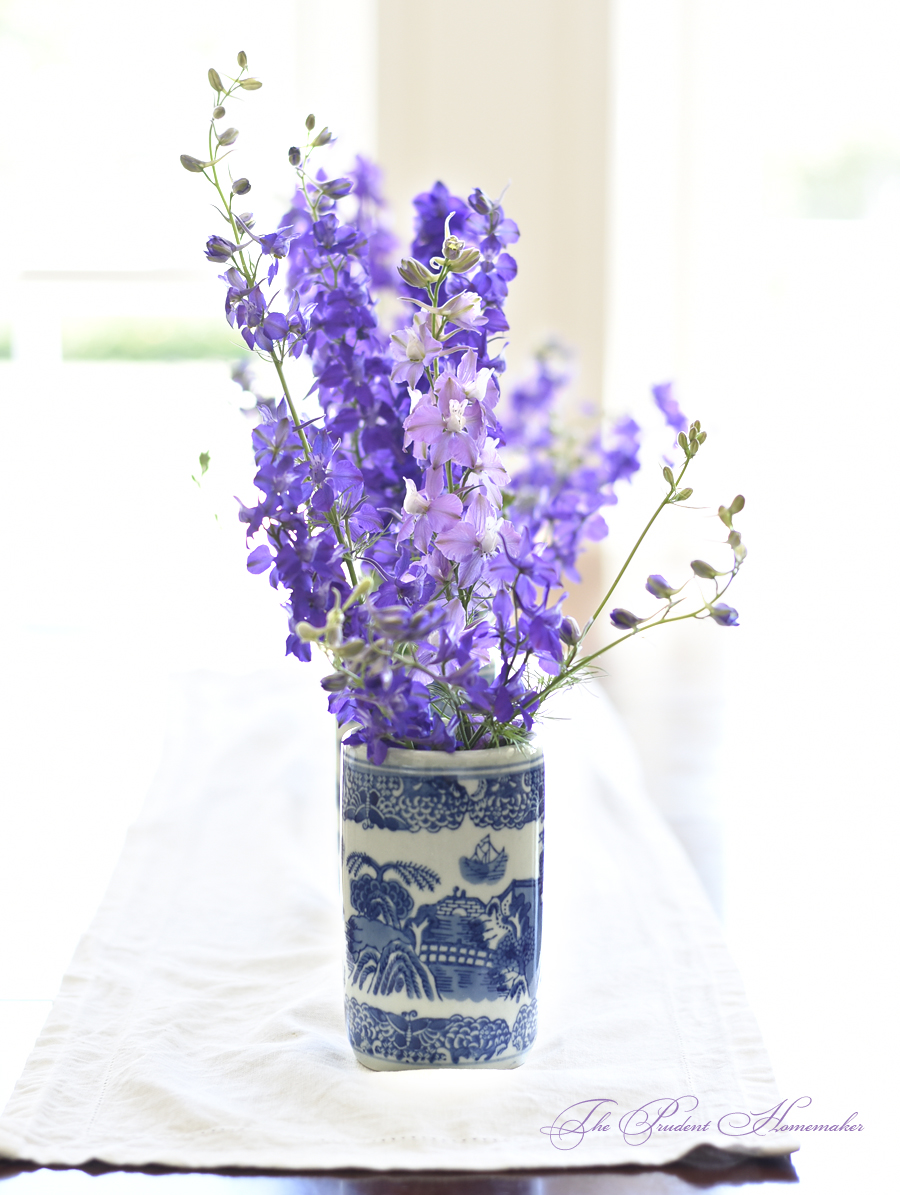 I cut larkspur from the garden for my table.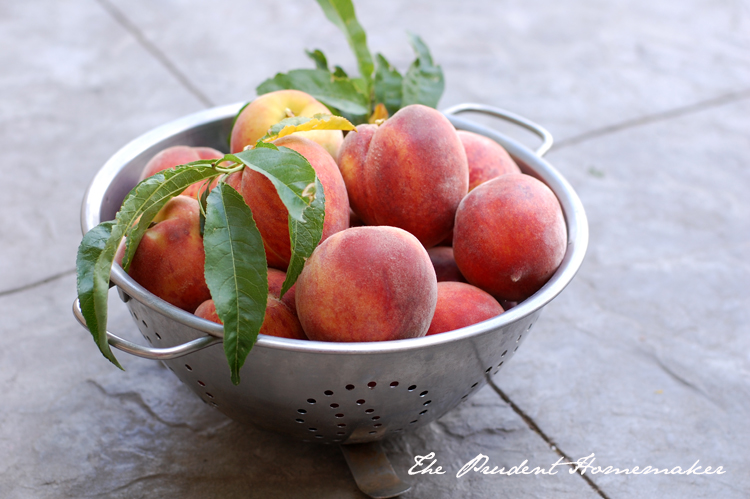 We picked peaches from our Desert Gold peach tree. We ate lots of peaches this week; I made fruit salads and peach clafoutis.
I sliced and froze peaches from the garden for us to eat later in the year.
We picked a few white alpine strawberries from the white garden.
I cut Swiss chard from the garden.
I also found some powdery mildew in the garden, which I combatted by spraying with Neem oil (an organic spray for bugs and mildew).
The warmer it is, the more bugs that are out. I sprayed the foundation of the house with bug spray that I had bought a couple of years back for $5 at Walmart. Most people here pay a monthly fee for a service to come out and spray their home, which is around $25-$35 a month. I find that I can spray less than a full bottle and it lasts for several months to keep the bugs down.

I made cheesecake. I cooked pinto beans in the crockpot and made burritos.
I bought some more strawberries for $0.99 a pound, bought tomatoes for $0.88 a pound, and bought eggs for $0.77 a dozen.
I donated several items to the thrift store. While I was there, I bought a couple of clothing items for my daughter. I also bought a linen blouse for myself ($3) and an everyday dress for myself ($6).
I resisted the urge to buy things three times this past week, instead deciding to make do with what I had at home.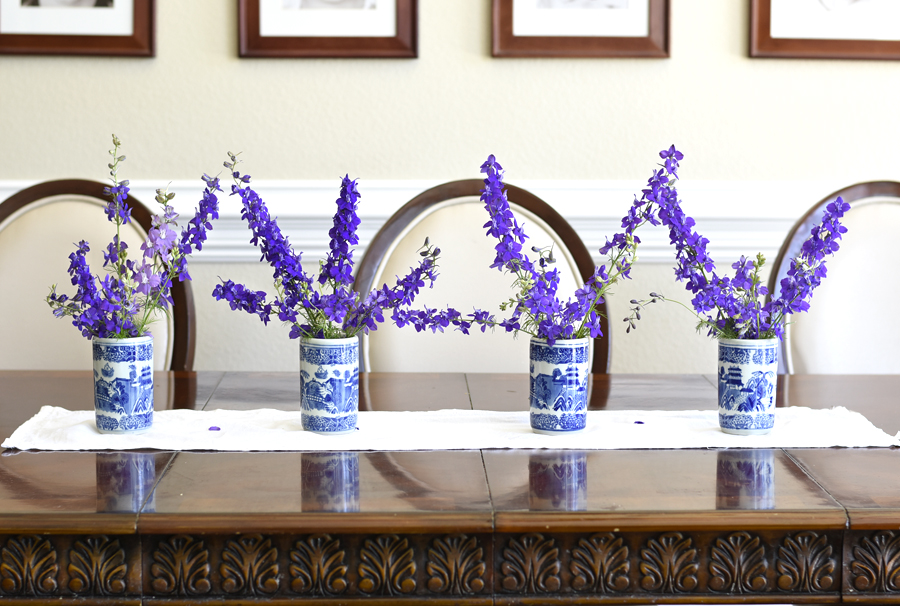 I made and sent some homemade gifts along with my foreign exchange student home to his family (who are my friends).
What did you do to save money last week?