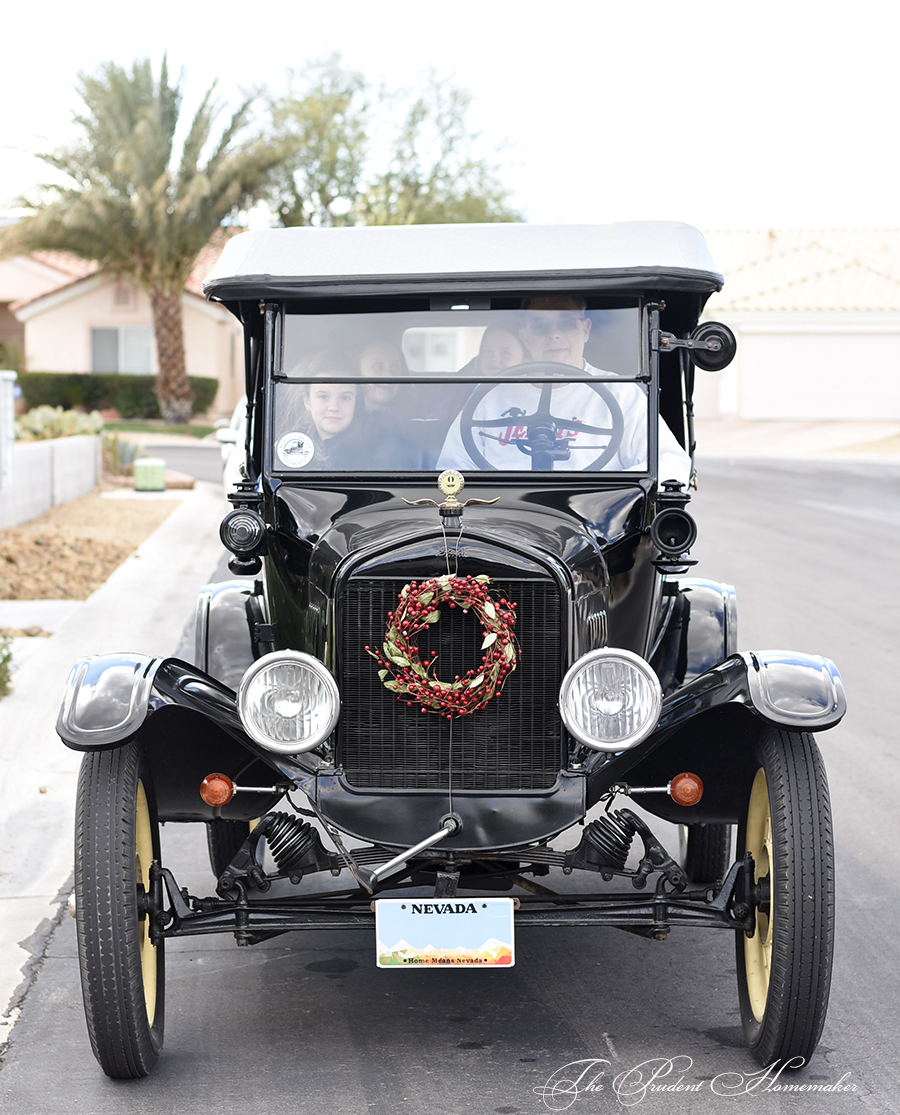 My biggest frugal accomplishment for this past week was not paying a designer to redo my website, but instead taking the time to learn how to use a completely new program on my own. I did have to pay quite a bit to have my content all moved over from a completely different platform (about half a year's income from the site!), but then I did all of the redesign work myself.
I am still making changes to the way things look and work on the website (I have a lot of pages to redo, as they came over a bit wonky), and I'm still learning (and searching) for where everything is and how to do it all. I'm sure things will look a little strange until I get everything figured out. I could wait until I'm completely done, but the moving of data took 5 more days than I thought it would (I couldn't start my part until they were done) and I don't want to continue to wait to post. Please bear with me as I continue to change things around.
We started decorating for Christmas using decorations that I've purchased on sale in past years, including our twelve-year-old faux tree and several faux wreaths.
My eldest daughter found free sheet music for the piano of the Downton Abbey theme. She'll perform this piece as a Christmas gift to her grandparents.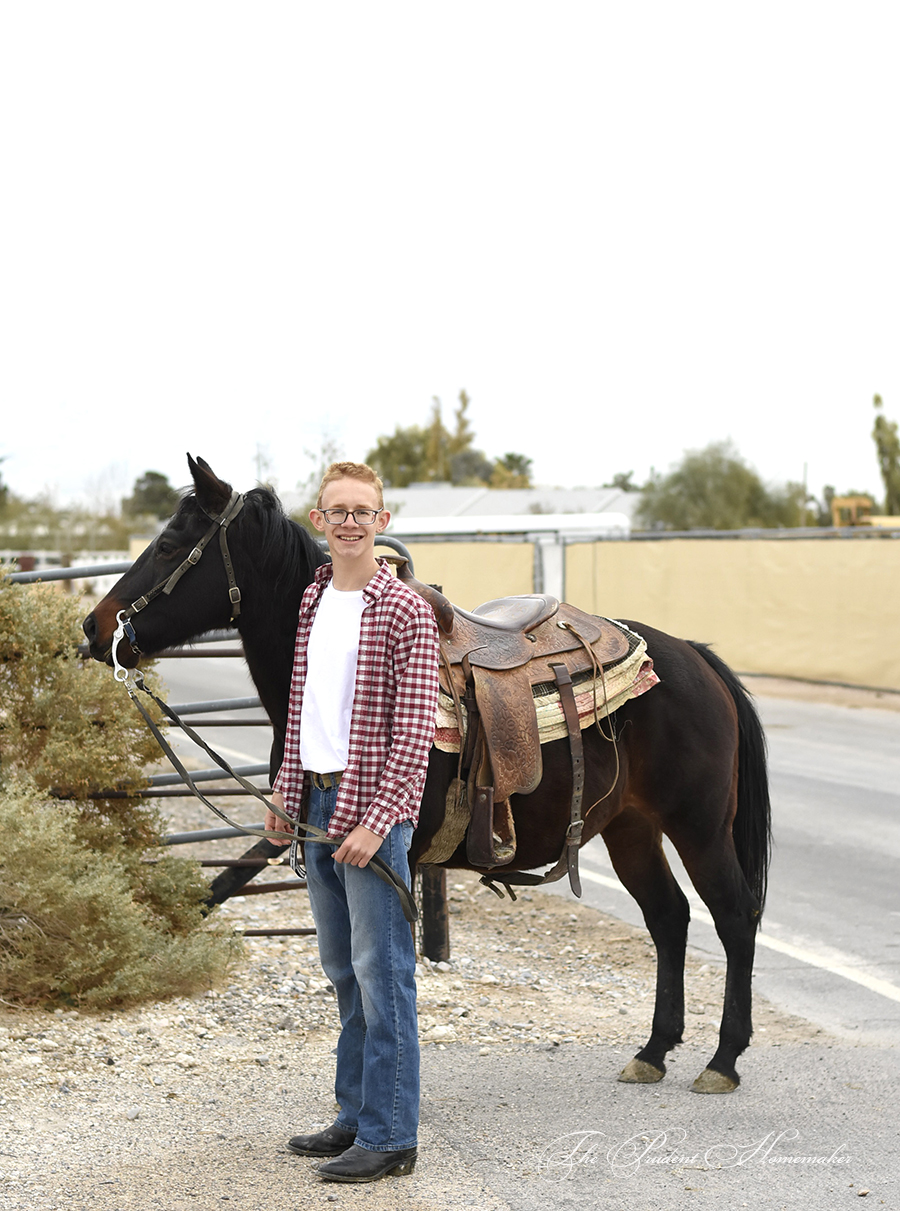 My eldest son cut and dyed his own hair. He also went horseback riding for free. He has been working with a friend's horse; the horse hasn't been ridden in quite some time and has become extremely skittish, especially around cars. The couple who owns the horse are older and not often able to ride her.
My husband gave the next eldest son a haircut and cut my hair as well for me.
We picked five colanders of green tomatoes from the garden. These will ripen over the next couple of months in our cool garage. I used some in a batch that I made and canned of giardiniera.
I cut Swiss chard, garlic chives, basil, and roses from the garden.
We had a small amount of rain, enabling me to skip watering the potted plants and to turn off our irrigation for several days on both weeks.
I continued to use the free app, Lose It!, to track my eating and exercise. Since I started using it a month ago, I have lost 8.4 pounds. My initial goal was to lose 10 pounds between November 9th (when I started tracking my meals on the app) and the end of the year. I still want to lose an additional 15 pounds after the first 10, so I've made changes to the app to reflect that goal.
I went to cancel the free trial of a site that I had been testing out for school, and when I went to cancel it, the site offered me 5 months free, so I said yes.
I ordered bulbs from the garden from my favorite bulk seller, Van Engelen. At the end of the season, they place all of their remaining bulbs on sale. They sell at wholesale prices and the sale was an additional 40% off. The remaining bulbs sell out fast; I wasn't able to get all of the bulbs I would have ordered on clearance just two days after receiving their email, but I still was able to get many new bulbs to beautify my garden for years to come.
I purchased 30 pounds of clementines on sale for 5 pounds for $3.99. I also purchased 5 gallons of ice cream, on sale half off for $2.99 a gallon when you buy 5 gallons.
My mom found a couple of books in a series at a garage sale that interested her. She asked for some more used books in the series for Christmas. I found a book that was a combination of the first three books in the series in hardcover, used, on Amazon and ordered that for her.
I used a $20 off coupon to save money on some LED Christmas lights at Target. I bought items on sale for 20% off and received an additional 10% off by choosing the ship to store option. Since the store is super close, this was an additional money saver for me. We haven't had many Christmas lights for many years and now we will have LED lights that use 80% less electricity and should last us many years.
I redeemed Swagbucks for a $25 gift card to Amazon, which I used to order a gift.
I hired a high school student who teaches violin to teach my 12-year-old daughter. She charges $12 for a half hour lesson. Our piano teacher recommended her (she is actually learning to play the violin from her). High school student music teachers are a great way to find beginning level music teachers for children for less. Our new teacher is the first chair violin student at the local high school.
What did you do to save money the last two weeks?
If you did not receive this post in an email, then please resubscribe below (at the bottom of the site). Thank you!