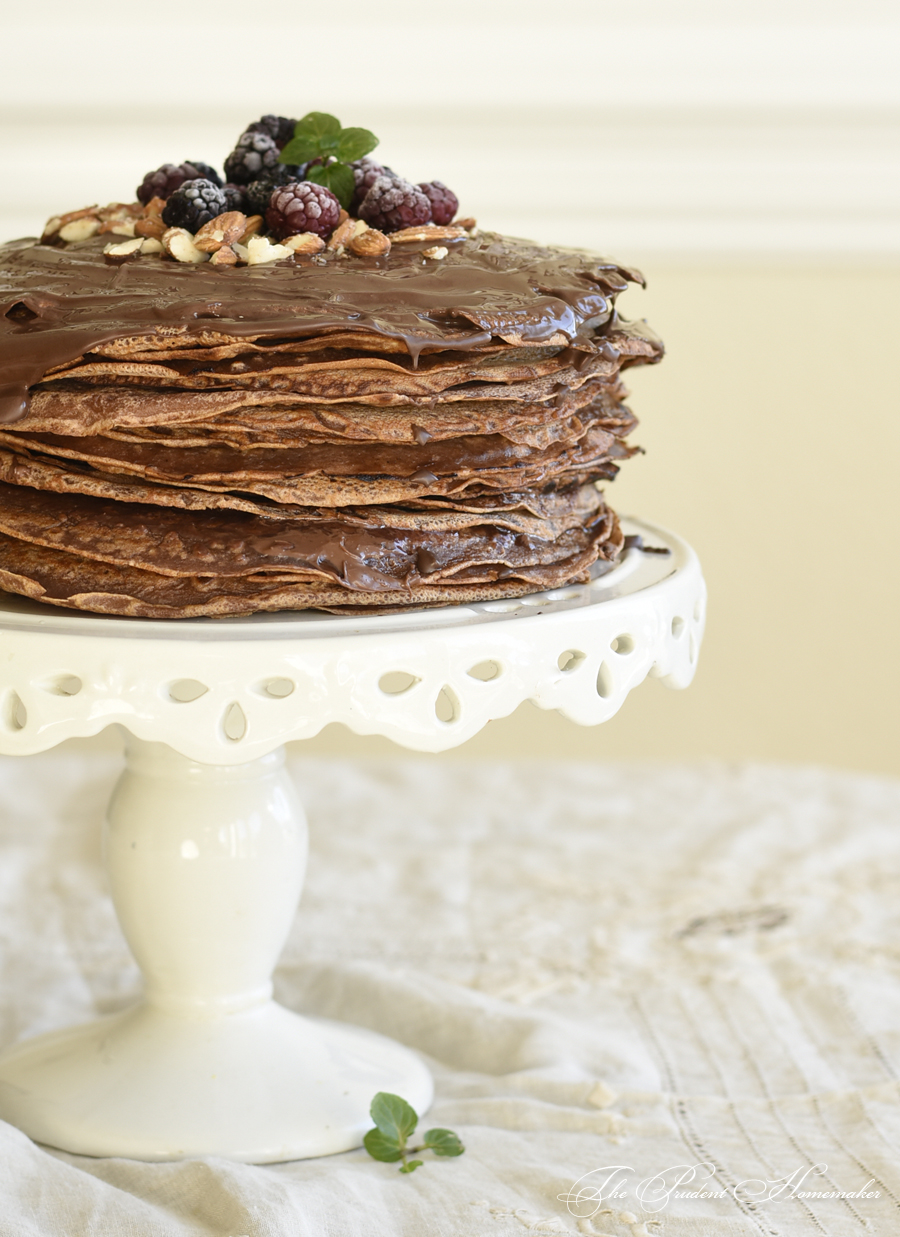 A stack of chocolate crepes for a birthday breakfast
I sowed seeds for beets, arugula, spinach, larkspur, and New Zealand Spinach.
I cut rosemary, Swiss chard, beet greens, arugula, and chocolate mint (pictured above) from the garden.
We received more rain, which meant I didn't have to turn on the sprinklers. I used rainwater I collected in buckets to water potted plants.
I cooked a large pot of beans in the crockpot and used them to make pasta e fagioli and white bean dip.
I practiced my French by watching videos in French on You Tube, using Duolingo, using a French/English dictionary, and reading French learning blogs.
We went to the library. I checked out some magazines, a movie (one we've seen before, but it's in Frech, and I want to listen again) and the children got some books.
What did you do to save money and find joy this past week?
Note: For the chocolate crepes, I added 1/2 cup of cocoa powder to my regular crepes recipe.