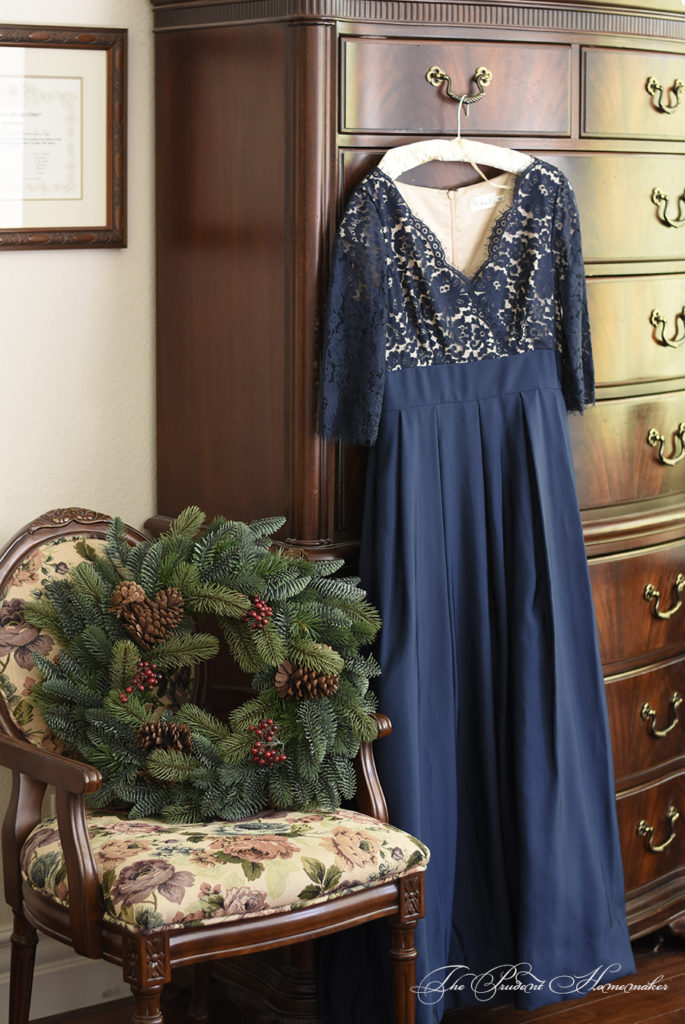 I've been taking a couple of online photography classes (purchased on sale at 30% off each in the last couple of months). One of the students from one of the classes who lives in another state was visiting our city and looking for couples to photograph for a sunrise session. I spoke up quickly. My husband and I had our pictures taken at dawn one morning at no cost to us. I wore the dress I purchased a couple of years ago at a major discount (79% off) at the Dillard's outlet. I will display our photos in some frames I purchased at garage sales several years ago.
I harvested Meyer lemons from the garden.
December is a great month to stock up on meat for the freezer at super low prices. I purchased several large packages of chicken thighs for $0.78 a pound. I bought two spiral sliced hams for $1.39 a pound and boneless pork roast for $1.29 a pound.
I made a spray bottle of leave-in conditioner with a mall amount of regular conditioner and water in a spray bottle. This is so much less expensive than buying a leave-in conditioner/detangler/anti-static spray, and it works just as well.
I downloaded a free one-month trial of a program I have been wanting to try.
I took a free online live one-hour French conversation class. To my surprise, I only learned a couple of terms, because my French has improved enough that the other words covered were things I already knew. The terms I did learn were words I need to add to my vocabulary, so I will memorize them.
I read an e-book from the library.
I finished decorating for Christmas using decorations we already have.
I wrapped Christmas gifts using boxes and ribbon I purchased last year on sale.
What did you do to save money last week?
If you did not receive this post in an email, then please resubscribe below (at the bottom of the site). Thank you!
 Disclosure: As an Amazon affiliate, I earn from qualifying purchases made through my links. This means that I earn a small percentage from any items you place in your cart and purchase within 24 hours after going to Amazon from one of my links (i.e., it doesn't have to be an item I have linked here).