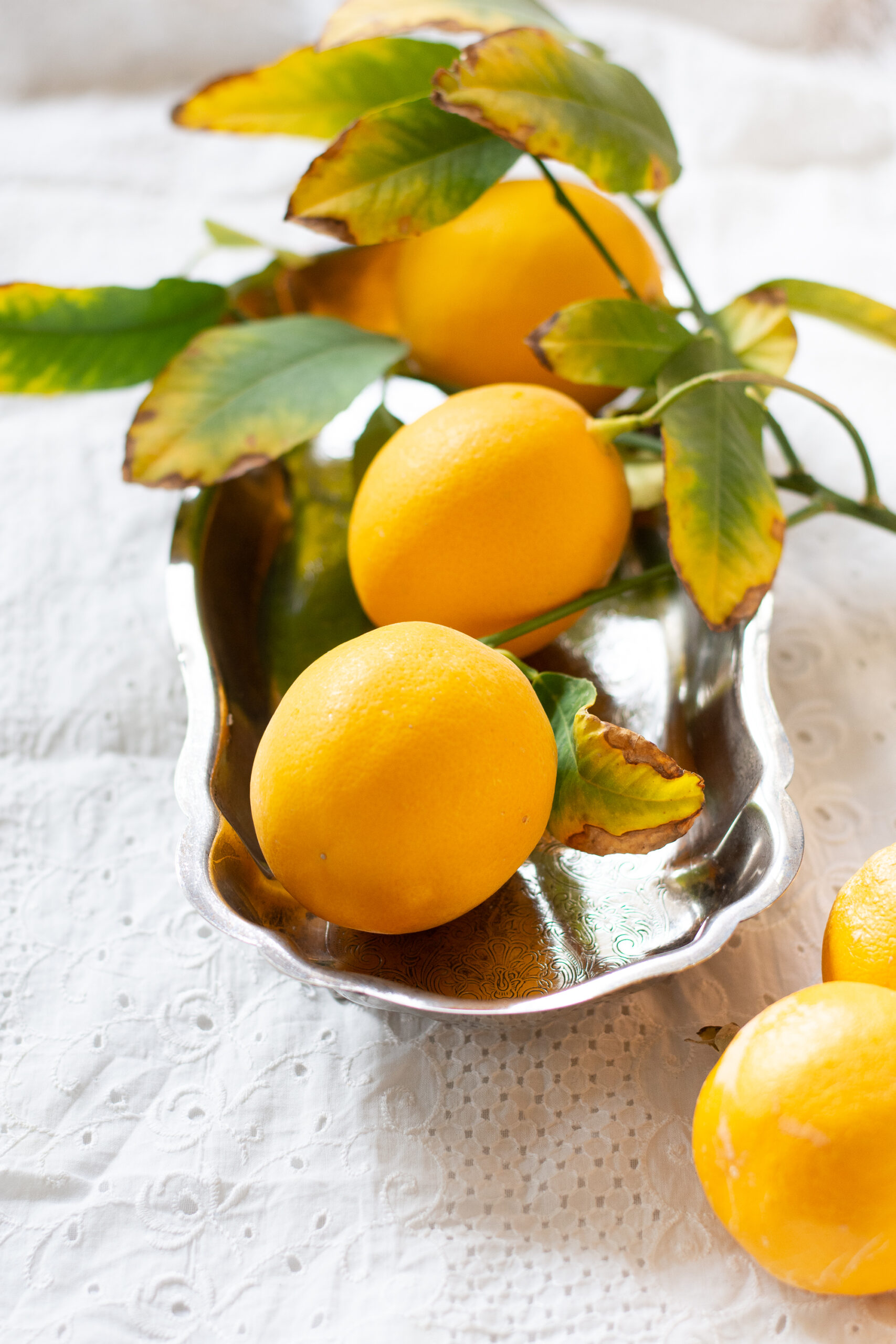 I harvested Meyer lemons, Swiss chard, parsley, and green onions from the garden.
My mom gave me the silverplate tray in the photo. She bought it at a garage sale on Saturday. When she asked the price, the seller said, "It's a dollar–unless you're really interested. Then it's $20." She replied, "I'm not really interested," and paid $1!
I gave two hibiscus plants to a friend who moved into a new house and was missing her old hibiscus plants. I had been wondering what to do with them; I wanted to get rid of them to use the pots for something else but didn't want to just throw them out. I was able to give her a gift without buying anything new.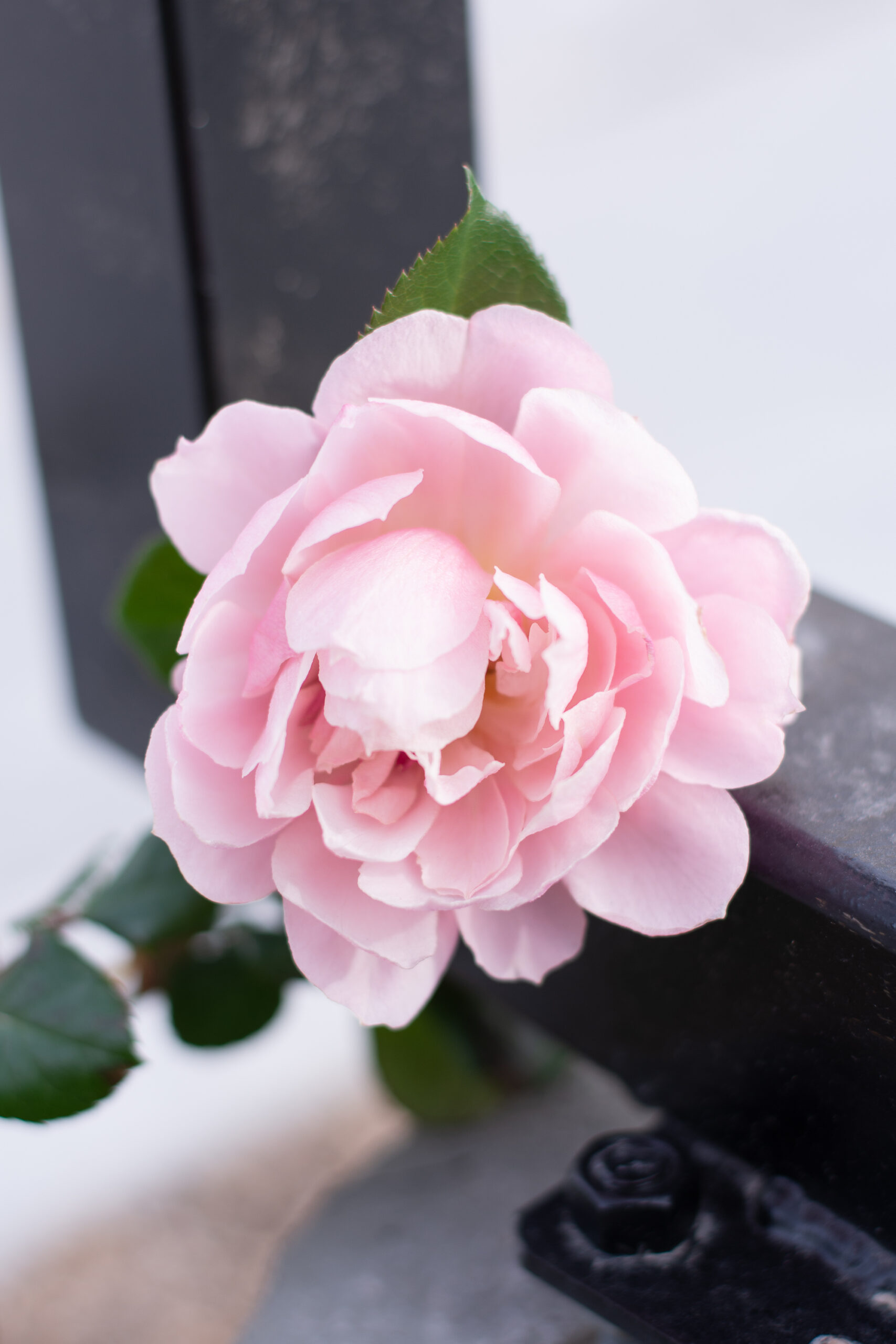 This freed up the pots for me to plant something else. I moved them to a new spot in the garden and planted two roses I had in them.
My husband finished making the last section of the backside of the pergola. I cleaned and painted three sections. For now, we will just install these sections (so it just looks like trellises for now, rather than a pergola). We will do more as money and time permit. You can see this on my Instagram story for today. We are planning to make 12 sections total; five on each side and one on each end.
My husband also made a hose bib for our house. We added a new place for a hose in the garden when we did the makeover. You can see me painting it on Instagram.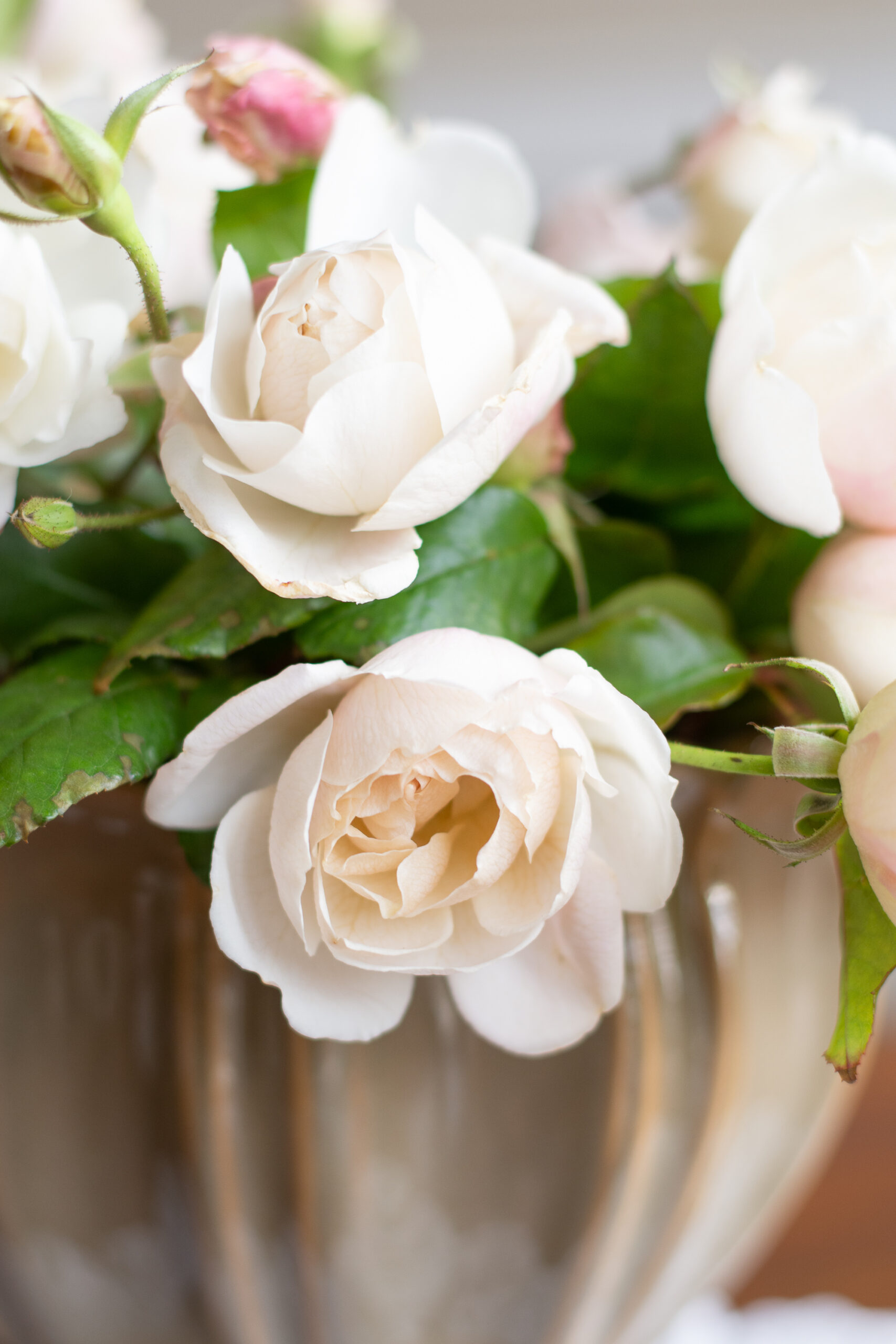 We sold the cement mixer that we bought to use for the backyard project. We had looked for a used one and could not find one, so we purchased a new one from Harbor Freight for $175 plus tax ($190). The same mixer now costs $250 new. We sold it for $195, so we recouped all of our money plus enough to cover the cost of gas to go buy it!
My husband and I watched the first episode of the second season of All Creatures Great and Small on PBS.org. If you don't have cable (we do not) you can watch PBS Masterpiece (i.e. BBC shows 6 months after they air in the U.K.) shows online for 3 weeks after each episode airs. I did notice, when catching up with season 10 of Call the Midwife (just recently aired in the U.S.) that they didn't limit the air time to 3 weeks as they have in the past.
I read an e-book from the library which I enjoyed called The Christmas Bookshop. I requested this weeks ago but it had just become available. I read it and returned it the next day so the three people waiting could get it sooner. I love that I can do that without having to drive to the library, saving gas and time.
I found some free printable worksheets and mazes online for my kindergartener.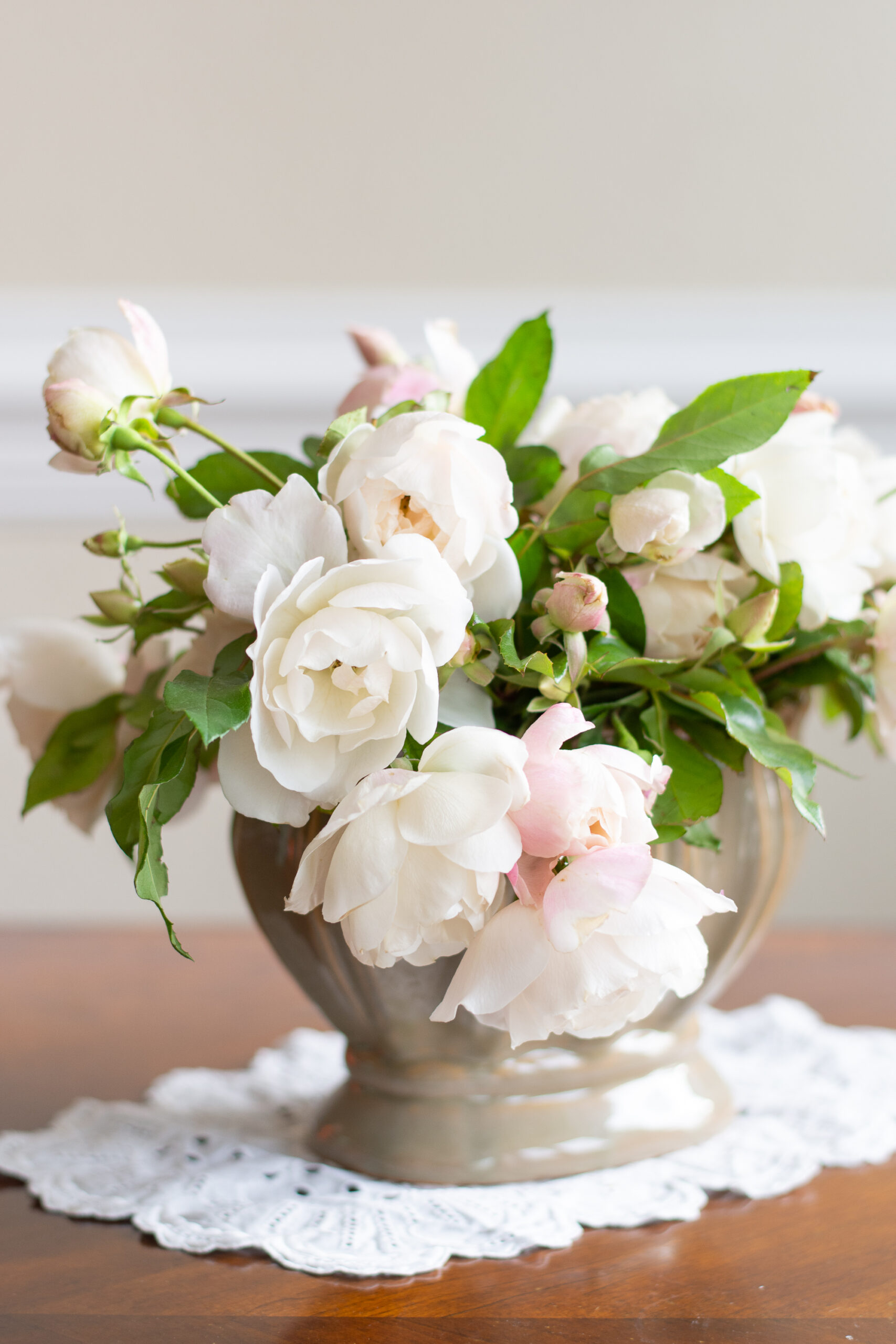 What did you do to save money last week?
Would you like to support my site?  As an Amazon affiliate, I earn from qualifying purchases made through my links. This means that I earn a small percentage from ANY items you place in your cart and purchase within 24 hours after going to Amazon from one of my links (i.e., it doesn't have to be an item I have linked here).  If you're going to be making a purchase from Amazon this week, I thank you for using my links to support this site!