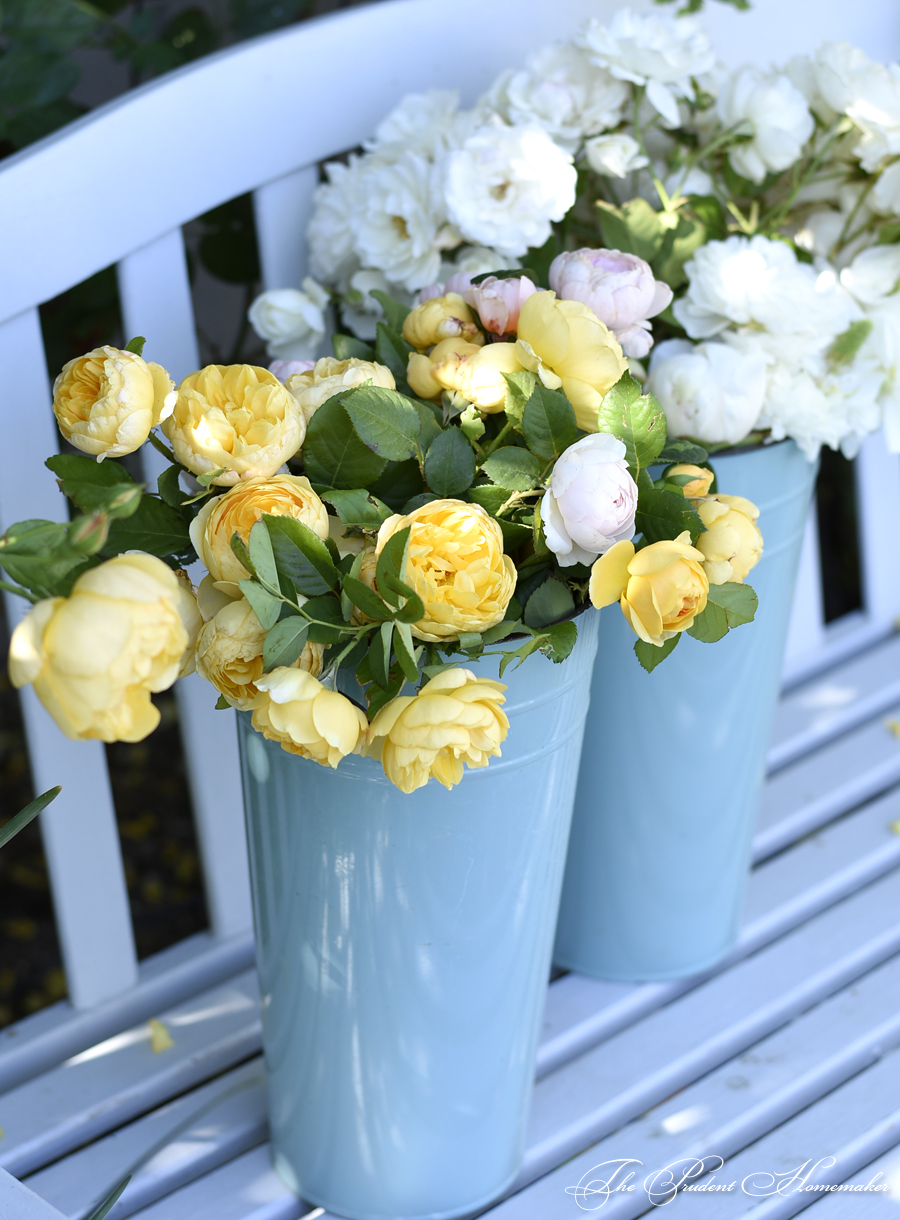 It's been a very busy week here, and on top of everything we've had our foreign exchange student here. I wasn't sure ahead of time how much English he spoke, and so while we help him to learn new words in English, we've also needed to converse quite a bit in French. I've had a lot of French study this week! I especially used Word Reference to look up words for both of us, and I've pinned a good number of French language pins on my Pinterest board. My French comprehension skills have really increased this week; there were only a couple of times I didn't understand, and that was usually because something was said too fast or too quietly.
I enjoyed a couple of video chats with friends in France. It continues to amaze me every time that video calling exists, and I love that it is free!
I cut peonies and roses from the garden.
I harvested lettuce, spinach, snow peas and Swiss chard from the garden.
Several of my children (and our houseguest) enjoyed climbing and rappeling on my nephew's climbing wall. It's pretty amazing that he has a climbing wall in his backyard, and it was great fun for everyone.
I downloaded a free Photoshop app to my phone to use to edit pictures on my phone.
My husband cut his own hair and a son's hair this week.
I turned a pair of torn jeans into jean shorts by cutting them off and hemming them.
I had a number of teens over for dinner. I made a large pot of minestrone soup and some French bread for a frugal meal.
What did you do to save money last week?
Note: I misplaced my camera battery charger recently, which is why there was no post last week and no additional posts this past week. Now that I can use my camera again and we've worked out a "new normal" with an additional teen in the house, I should (hopefully!) be able to get back to projects and more posting this week! If you want to see more photos, check out my Instagram account, where I have been sharing photos from my phone during the week.