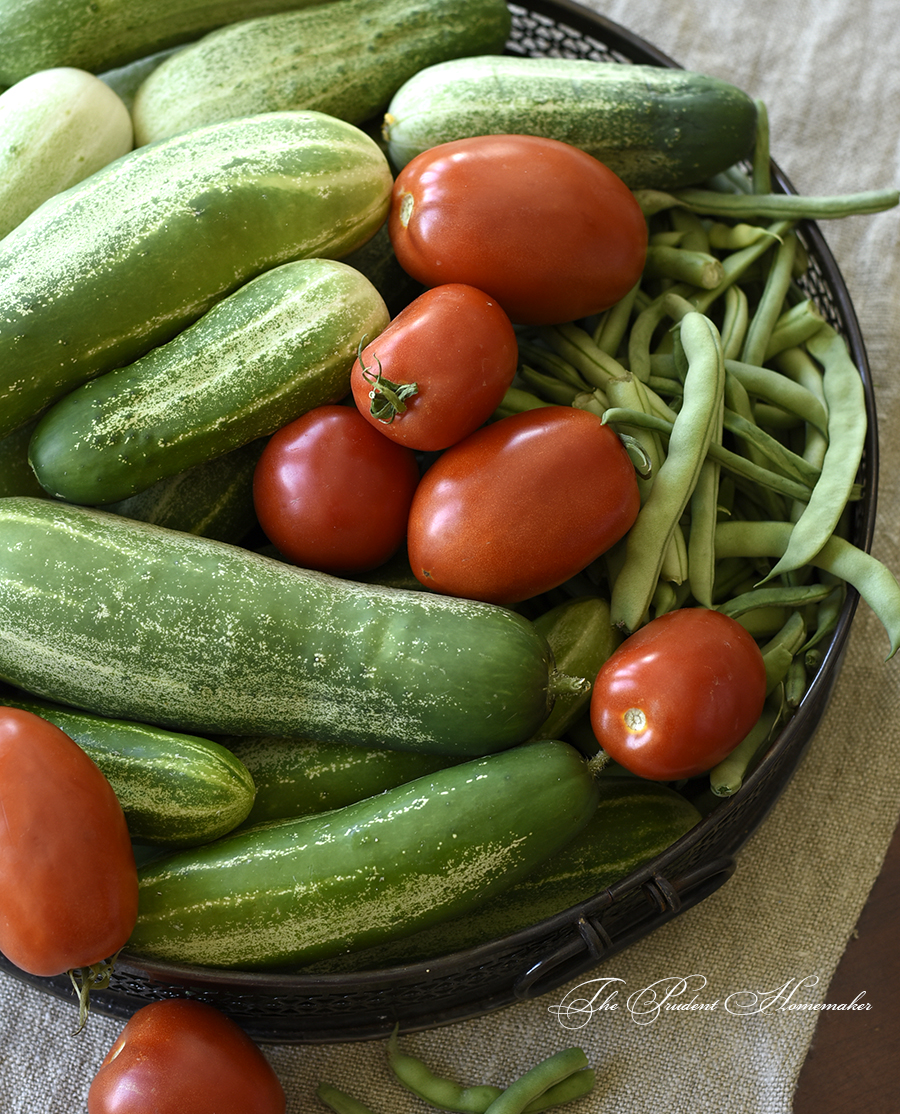 This post contains affiliate and referral links.
Ten years ago, I sat at my computer and started creating this website. My plan was to create menus and recipes for those who were living, like us, from their food storage and garden. At the time, we had been living on our food storage for over a year. I had a newborn baby, my fifth child, and my eldest was eight years old.
At the time, I didn't want a blog. I wanted something easily searchable, with static pages (static blog pages weren't a thing then, at least not on the blogs I read).
I wanted to encourage those who were struggling to put food on the table.
Over time, I shared fewer recipes and more of our day to day efforts to save money. The recession has been a long one and the recovery hasn't felt like a recovery to many.
I have so many things I want to share with you! My family's needs have to come first, so many plans and ideas have sat, unfinished, on the backside of my website, waiting for the chance I have to share them with you. I truly hope that this year I can find a way to share them with you, along with the projects that I hope to make and share. Be sure to check in often throughout the month; I will be sharing as many posts with you as possible!
Now for this past week's efforts to save money:
I said yes to the offer of cucumbers and green beans from a friend's garden abundance. She brought over a few tomatoes from her garden as well. She grows inside of a cooled greenhouse that is cooled with a swamp cooler, so she has the humidity and cooler temperatures that my garden lacks. Her entire garden is watered (and cooled) with grey water and the swamp cooler is powered by solar and wind power (as is the rest of their house).
I mended a hole in two pairs of shorts (one for my son and one for my husband). I turned three pairs of the girls' jeans into jean shorts.
I hemmed two pairs of pants for my husband. It was my first time cuffing pants. I was a bit nervous about it, but I watched a video on YouTube a couple of times with instructions and then I cuffed both pairs.
We harvested tomatoes, blackberries, and chives from the garden.
I transplanted a few zinnia plants and a basil plant which had all self-seeded in the grass into the garden.
I transplanted a tomato plant which had self-seeded at the edge of the garden into another spot in the garden where it will have room to grow.
My girls watched a movie on YouTube.
I signed up for a free trial of Amazon Prime. We'll use it for the month (and then I'll cancel) to watch some things we haven't seen before. It's too hot to play outside during the day (107°F/42°C is the average high, with the lows at 79°F/26°C around 5 a.m. ) so the children watch more tv during the summer. I found several things, including several Amazon original series, for them to watch.
My husband and I had a date night at home playing Rummikub and Sequence.
I accepted two used Cuisinart ice cream freezer bowls. Now I can have several bowls cold and ready in the freezer at a time!
I redeemed 2200 Swagbucks for a $25 gift card to Chili's. My husband and I will use it on our anniversary next week for a lunch date.
I saved warm-up water from the shower and used it to water potted plants in the garden.
What did you do save money this past week? If you've never shared before but you read each week, I'd especially love it if you shared one thing you did this past week to save money, no matter how routine it is!