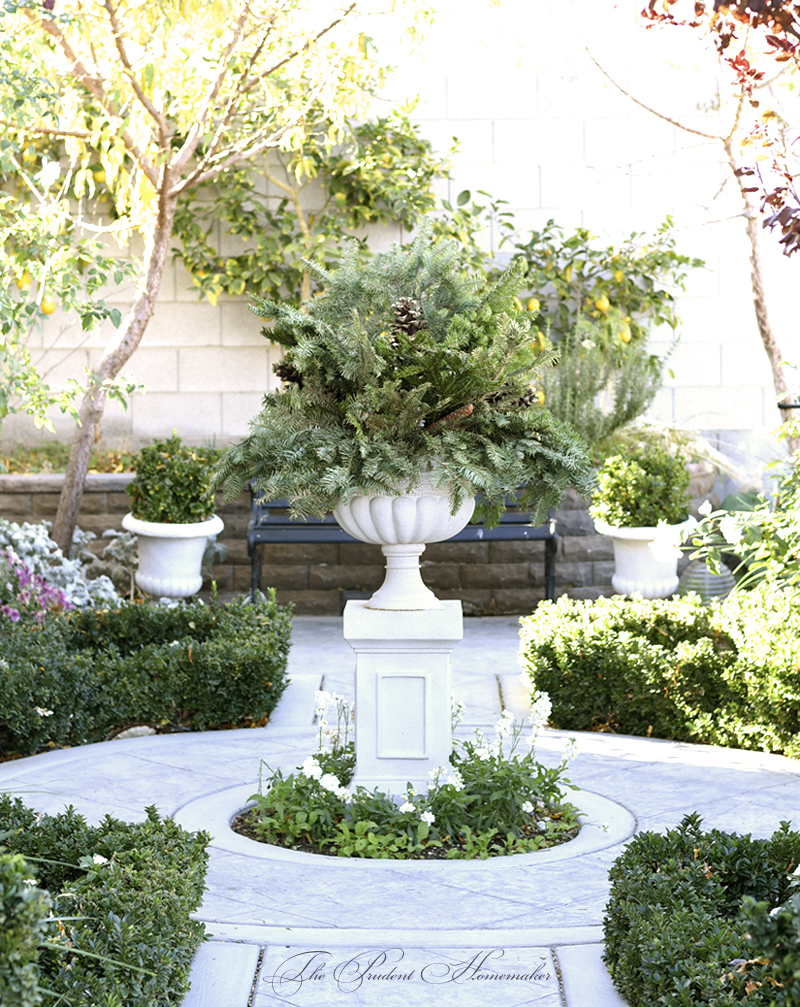 I used free tree trimmings and free pinecones to decorate my garden urns for the winter.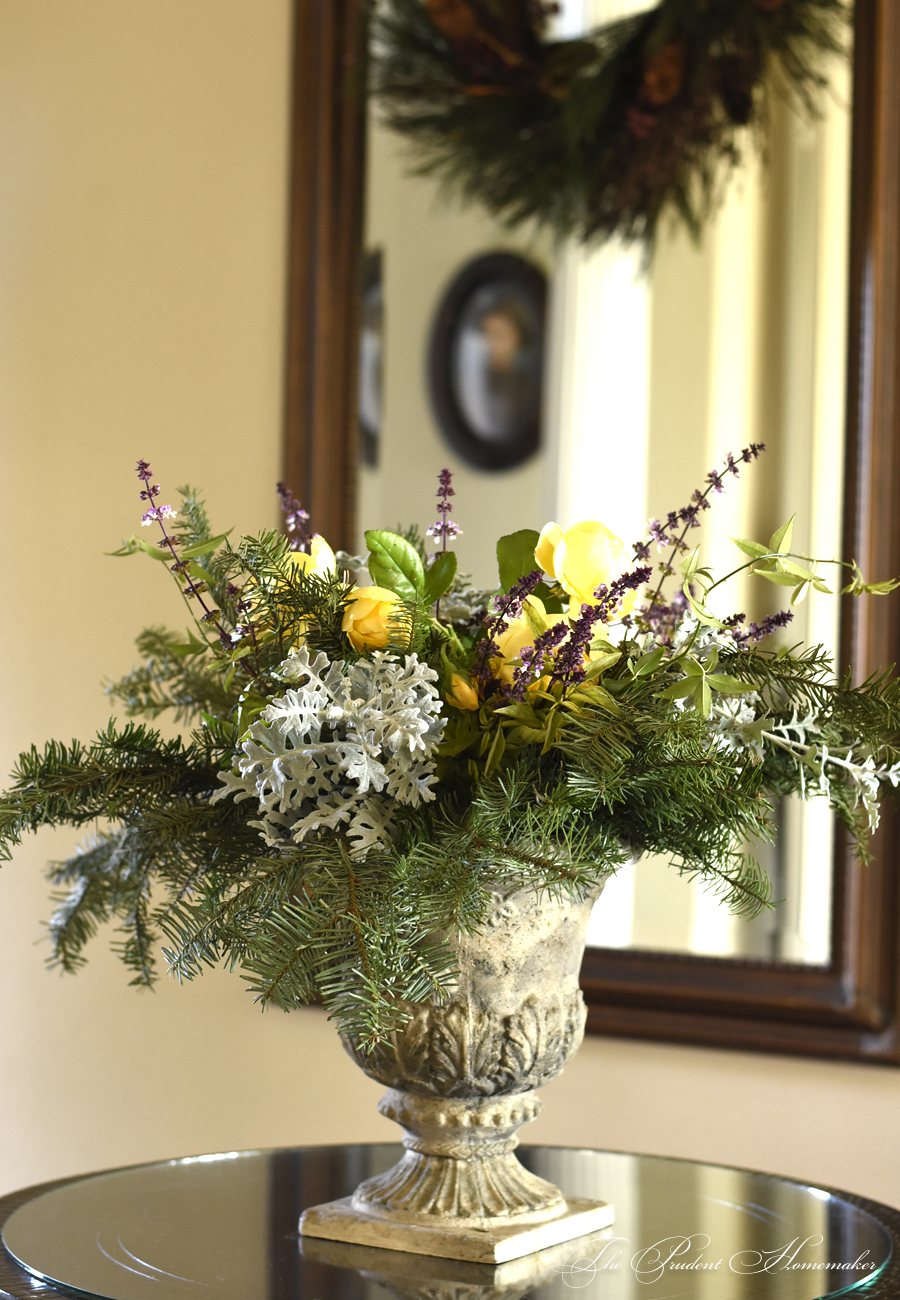 I cut Thai basil. dusty miller, and roses from the garden for my entry table. I used free tree trimmings in this arrangement too.
I made mini pavlovas for dessert one night with pomegranate arils and berries I pulled from the freezer.
I picked basil and cut chives from the garden.
I mended a broken drip line in the garden.
We attended a free play of "The Christmas Carol" in which two of my children had roles. You can see a few seconds from the play on my Instagram.
We attended a church Christmas dinner.
We enjoyed watching several Christmas videos on YouTube.
I accepted some hand-me-down clothes for a child, and I was able to give the giver some sweaters that are too large for me (I donated most of my sweaters earlier this year, but had kept a few just in case I didn't find any used sweaters in my new size.)
Two of my daughters had requested charm bracelets for Christmas. I thought I had two charm bracelets in with some of my childhood jewelry (most of which is broken odds and ends). There were two bracelets there, so I wrapped those for my daughters.
I wasn't planning another trip to Target this month, but it became very apparent that my fourth daughter was in need of new socks, having worn all of hers completely through (I'm thrilled they lasted through so many girls!) I went to Target, as it was close (I went in the morning to avoid long lines). I took back the unopened dish soaps I had previously bought and returned them (everyone disliked the fragrance; we'll use the opened soap until it is gone). I noticed that the winter hats were 50% off this week, and when I was there the week before, I had bought myself a hat (not on sale) that was just what I have been looking for for years. When I got up to the register to pay for the socks, I asked if they would give me the sales price on the hat that I had purchased the week before. I had my receipt, since I was returning the soap. They agreed and had me "return" the hat (which I was wearing), and repurchase it at half off. I was able to use the money saved on my hat towards the purchase of the socks.
What did you do to save money last week?