I made button bobby pins for my eldest a few years ago, as she puts her hair up every day. Her younger sisters often ask her to style their hair for them (you can see some of the styles she does from her Pinterest board). This year, one of my younger daughters asked for some of her own fancy bobby pins for her own hair for Christmas.
I was gifted a number of vintage buttons over the past year, and several of them were shank buttons, which were perfect to use for these.
Supplies:
bobby pins
shank buttons
jewelry wire
Tools:
wire cutters
needle nosed pliers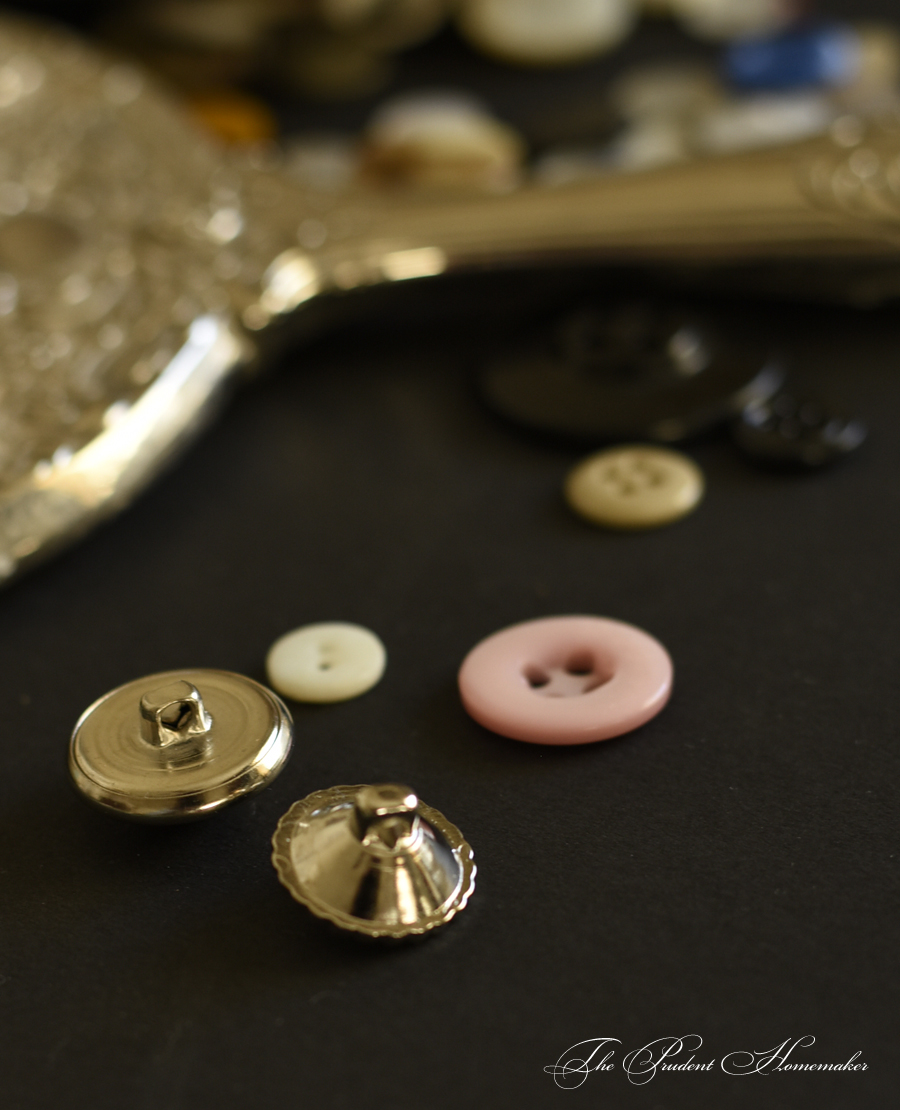 Cut a piece of jewelry wire about 3 inches (approximately 7.5 cm) long for each bobby pin.
Wrap the wire through and around the end of the pin, through the shank button, and around the shank of the button several times, using the pliers to pull the wire tight each time.
When you get to the end of the wire, use the pliers to tuck the ends into the holes of the button, so that nothing sharp will stick out.
Time:
It took me 4 minutes per bobby pin (I've gotten a tad bit faster from when I made these three years ago).
Cost:
$0.02 each.
I used buttons I had been gifted.
If you don't have buttons, you can purchase some on sale from Joann's, Hobby Lobby, etc. I usually buy buttons on sale for 40-50% off.
Black bobby pins can be bought from several different dollar stores.
I purchased the jewelry wire on a 40% off sale at Michael's several years ago. The wire regularly goes on sale, or you can use the coupon that comes in the weekly ad.
You can see the ones I made three years ago in this post.