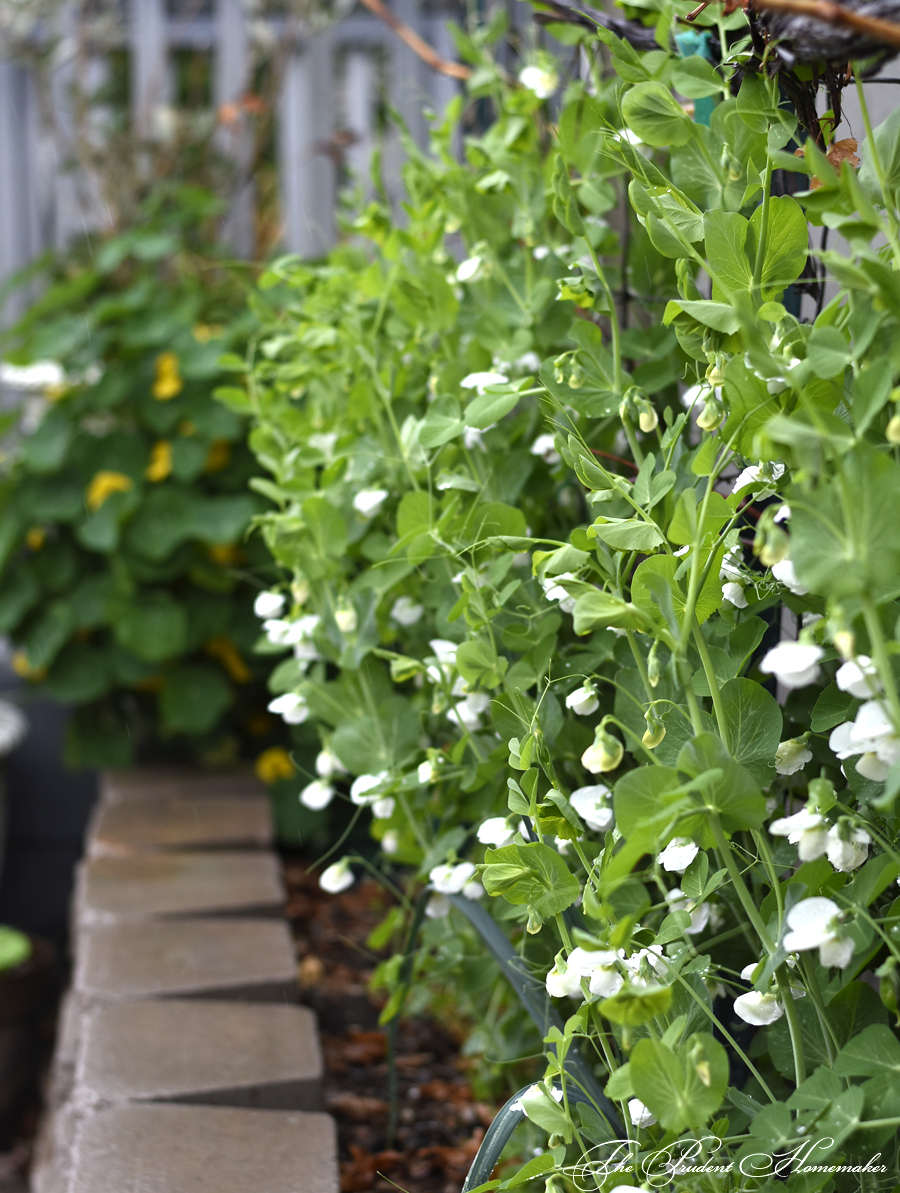 Snow Peas in Bloom
I picked lemons from the garden.
I cut a few spears of asparagus and a little lettuce from the garden.
I cut Swiss chard from the garden.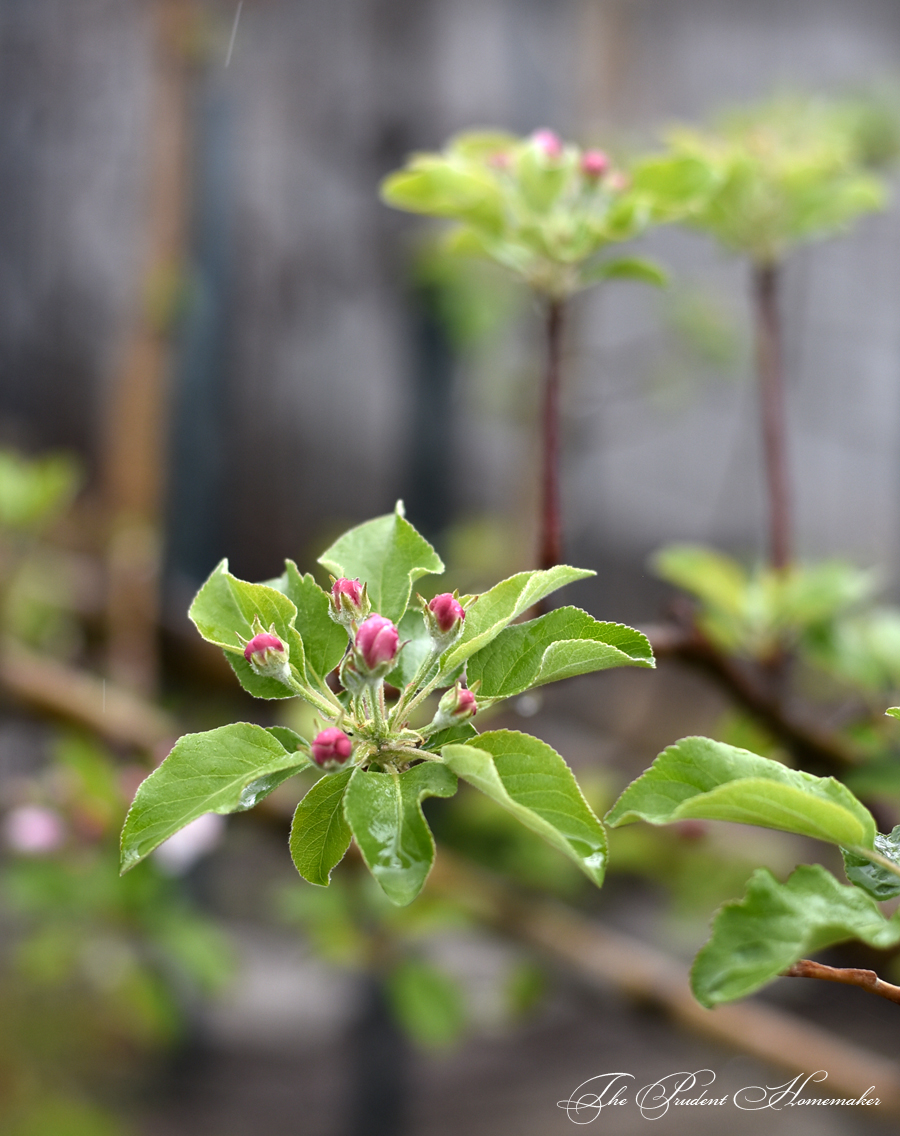 Dorsett Golden Apple Blossoms
We removed ten non-producing apple trees from the garden. I have one remaining apple tree now (Dorsett Golden, pictured above).
We bought some new dirt in bulk from the nursery to put in the bed. We picked it up ourselves in our trailer (the one my husband made) and lined the trailer with a free tarp my husband had (via Craigslist). Picking it up ourselves saved the delivery fee.
We dug up and moved the previously espaliered Asian pear tree to the bed to grow as a small (but no longer espaliered) pear tree. The pear was being overshadowed by the fig tree and had stopped producing; it should give us some fruit in the new spot next year.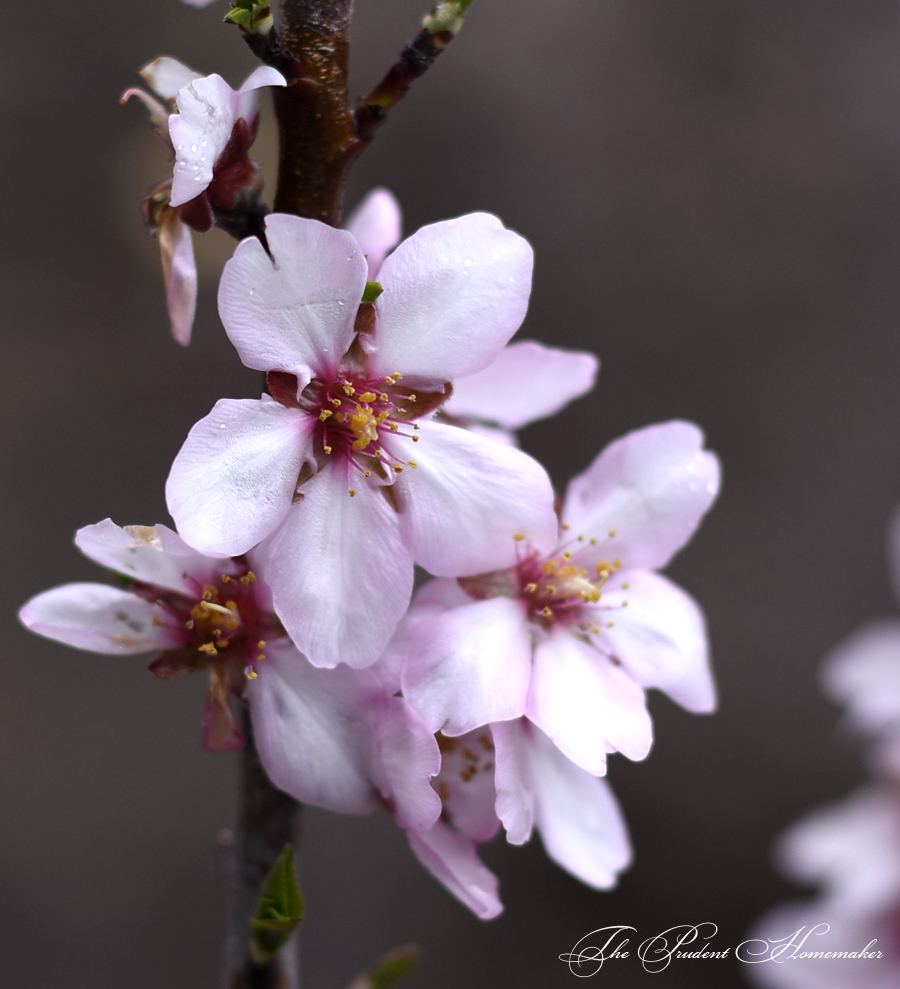 Garden Prince Almond Blossoms
I purchased a self-fertile almond (that only gets to 15 feet) on sale to plant there too. It will take about 3-4 years before I can harvest a good-sized crop from it.
I received two free bags of fertilizer at the nursery using their coupons for free fertilizer with the purchase of vegetables and herbs (I purchased some larger pepper plants and tomato plants this year, with the hope of having more to harvest before the heat comes in and the plants stop flowering).
I purchased a lemon verbena plant for the garden at the nursery. This is a perennial plant and it will grow quite tall, giving me lots to harvest. I picked a few leaves and made herbal tea with it.
I made some plans for this bed, in order to make it more productive for us.
My husband and I celebrated Valentine's Day at home. It was one of two dates at home this week. We played a board game one night and a card game another night.
I bought some strawberries on sale for $0.99 a pound. I also picked up the avocados (6 for $2) for which I had a raincheck.
I went to the library to check out some books with the children. They had a book sale and I was able to pick up a few books for our personal library for $2.25.
I listened to music on Pandora.
I studied French every day using free online sources.
We received some rain. I turned off the drip irrigation and put out buckets to collect water from the roof. I won't need to water the grass next week and I can use the water I collected in buckets to water plants in the garden.
Two things that brought me joy this week: I saw a violet-crowned hummingbird in the garden while I was working; I also enjoyed watching the baby take his first steps!
What did you do to save money this past week? What joy did you find in the everyday?