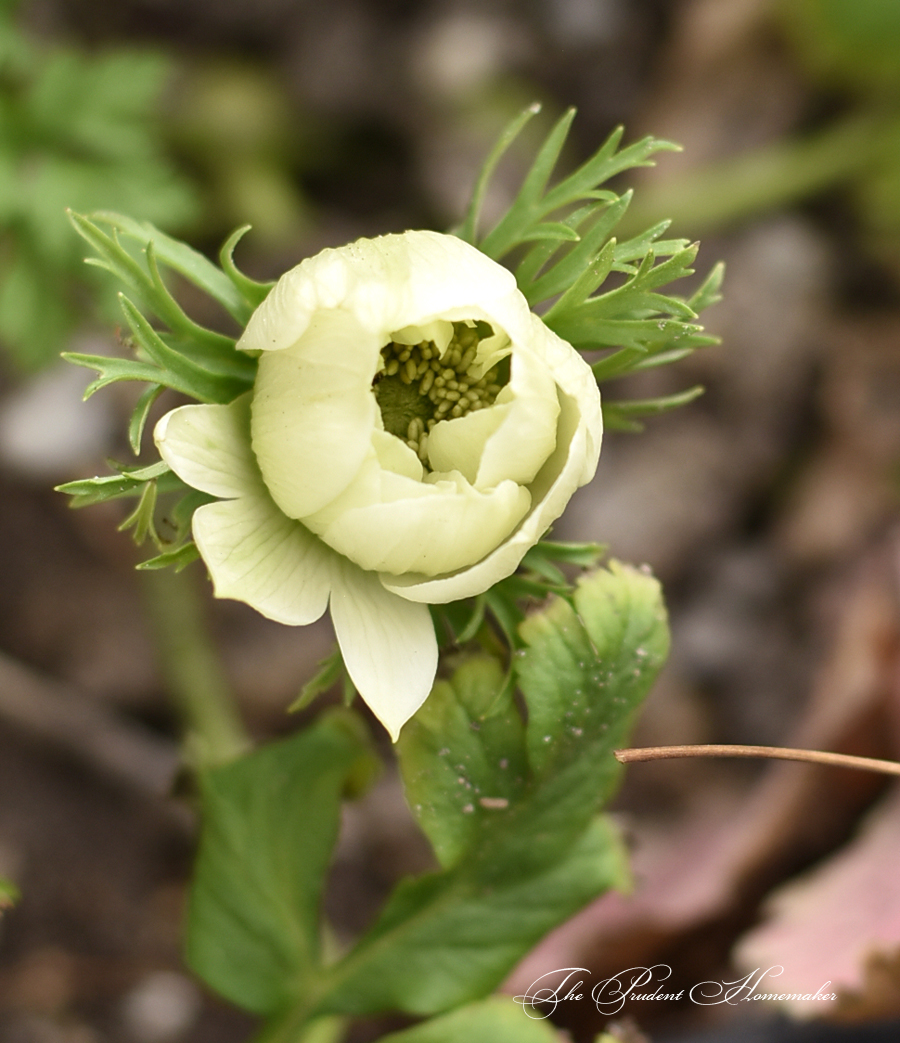 Anenome Bud
It was 74ºF (23ºC) here on Friday and I've been enjoying working outside in the garden.
I picked up some biographies at the library for our school studies.
I went to pick up the pork roasts on sale at the grocery store and they didn't ring up on sale. Thankfully I noticed, and the manager adjusted each roast (I bought 3) down to the sale price for me.
I got a raincheck for the avocados and raspberries that were on sale but out of stock.
I bought 10 chickens at $0.57 a pound. I cooked one and put the rest in the freezer. $32 for 10 chickens makes for a lot of really inexpensive meals!
I bought 80 pounds of potatoes at $0.25 a pound. These might last until the end of the month.
I decided not to buy any broccoli or onions when I was at the store. These were above my price points on those items (Winco doesn't have an ad, but they often have great produce prices; I just have to look when I get there). I'll keep using the onions I've dried, the last of the fresh onions we have, and we'll eat other vegetables instead (including the chard and beet greens in the garden, of which there are quite a few!)
I made black bean and corn enchiladas, black bean soup, roasted chicken, scalloped potatoes, a chicken and vegetable soup (using the leftover chicken and broth from roasting it), bean burritos, strawberry shortcake (using strawberries from the freezer), pork loin roast, mashed potatoes, Swiss chard (with lemon from the garden), and pizza.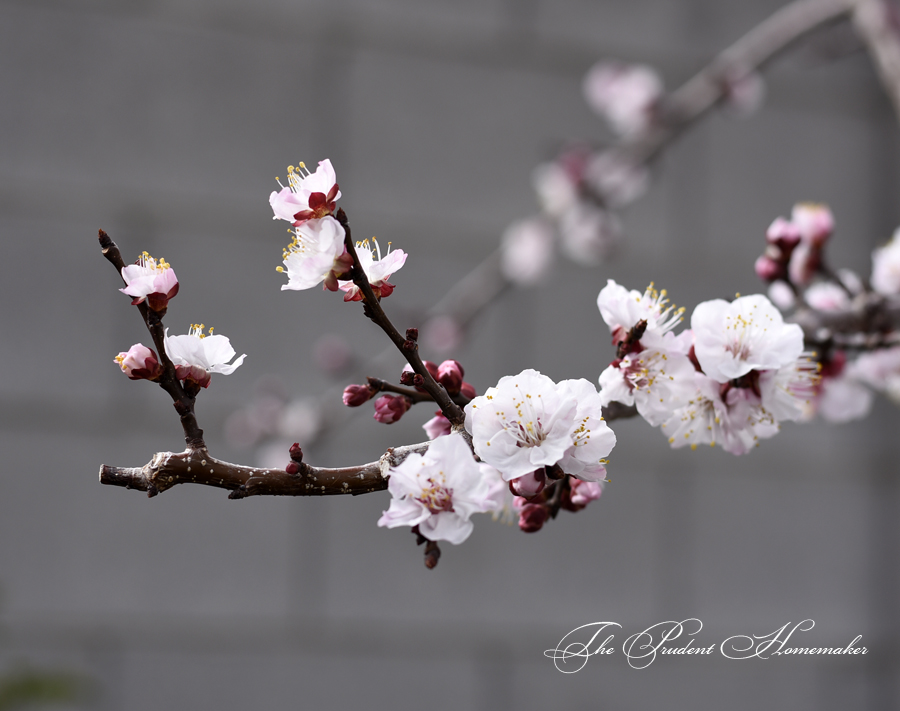 Katy Apricot Bud
I harvested lettuce, Swiss chard, thyme, and parsley from the garden.
I sowed seeds for nasturtiums and lettuce.
I opened the house to let in lots of fresh air. The weather was beautiful enough to have the windows open all week.
I decided I wanted to add some new baskets to my garage sale list for April to replace those that are broken. I was on a local Facebook garage sale page and someone listed several baskets for sale. Most would work, but not all of them. I decided it was worth the price, and I would donate the rest. When I got there, I found out that the seller had several more baskets to sell. She allowed me to mix and match to get what I wanted, so I ended up with 9 baskets I can use for $10! I will use the shallow baskets for fruit on the table as well as some strong grape vine baskets with handles to pick fruit. We'll also use these same baskets for Easter baskets.
I purchased some used curtains via the same local Facebook garage sale page for $10. I was going to make some curtains in this exact color for a room, but for the price, I decided Ito just buy these (I may need to hem them first). I will still sew the sheers to go behind the curtains (I've already purchased that fabric).
My mom called me from a garage sale she was at to see if I wanted some of the deals she found. I said yes to several things and paid her back when she dropped them off (including a large number of children's books for $0.50 each!)
I accepted a serger from a friend who had upgraded and no longer needed her old serger.
I laid new sod in the garden where it needed to be repaired. I had a quote to have the work done, and by doing it myself I saved over $1300. The sod cost me $88.
What did you do to save money this past week? What beauty did you find in the everyday?