I enjoyed lemons from the garden.
I cut Swiss chard, beet greens, two kinds of chives and thyme from the garden.
I collected water from the shower while waiting for it to warm up and used it to water potted plants.
I washed windows for next to nothing.
I made Christmas gifts with materials I had on hand.
I listened to music for free on Pandora, including Christmas music.
I sewed three new pillows and covers for the living room, stuffing them with old bed pillows that I washed, dried, and then cut to size. The fabric for the covers and the the pillows was purchased for 50% off.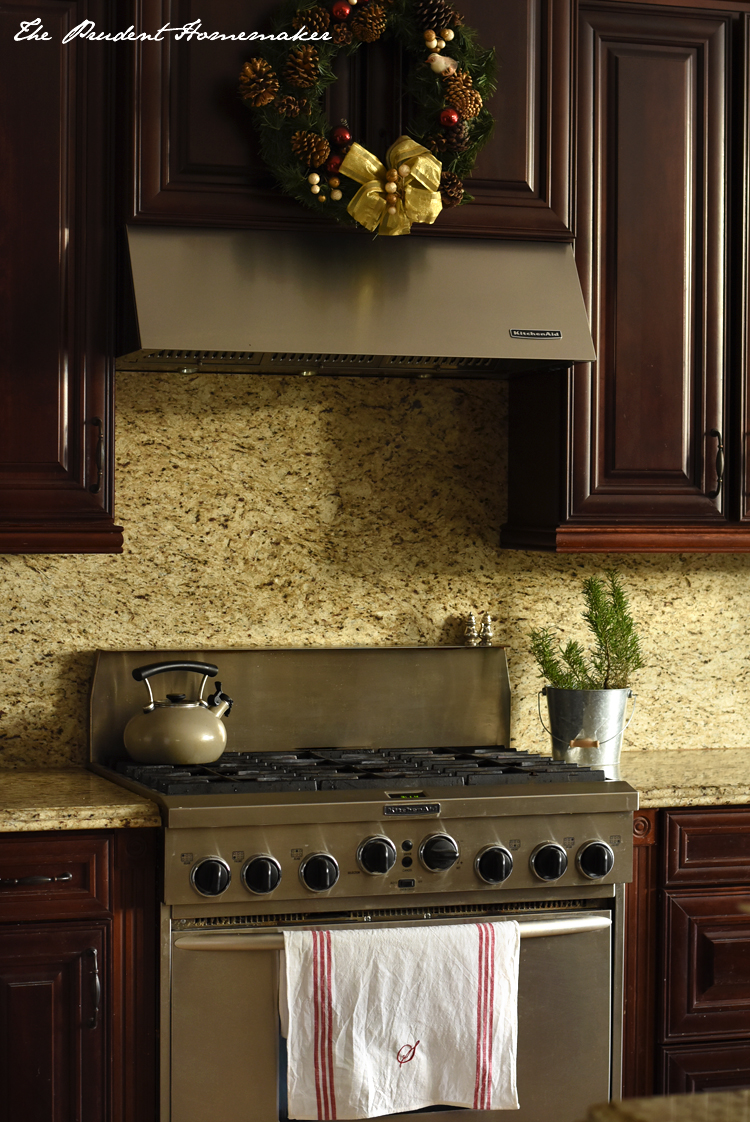 I sewed and embroidered a hand towel for the kitchen. The fabric (kitchen toweling from Joann's) was purchased at 50% off.
I printed free Christmas sheet music for the piano from here and here.
I downloaded free worksheets from Education.com (you can download ten a month for free).
I used a 40% off coupon to purchase a Christmas gift for a child.
I redeemed Swagbucks for two gift cards.
I made some new Christmas decorations using cardstock, a star punch
, and the sewing machine.
I made yogurt and banana bread.
What did you do to save money last week?