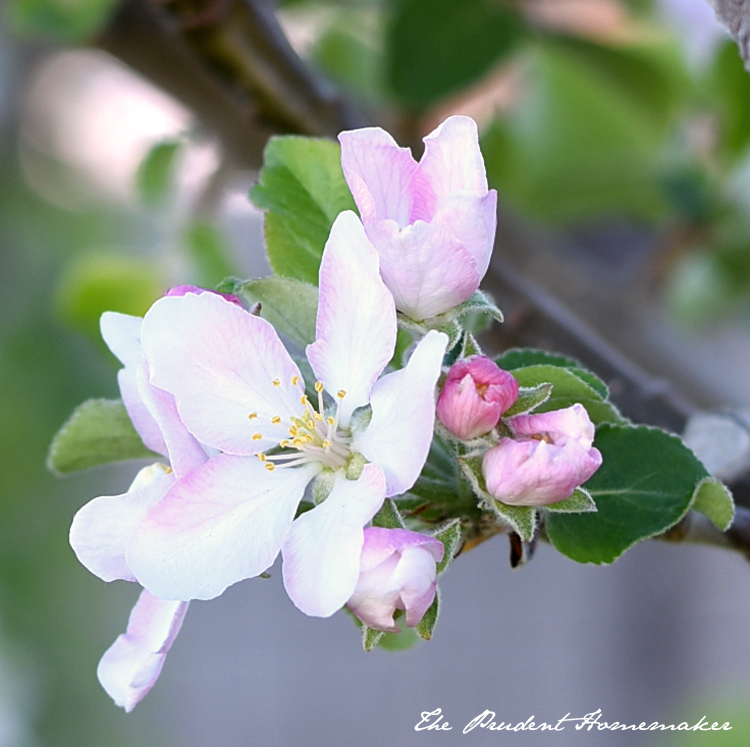 Dorsett Golden Apple Blossoms
I transplanted a potted pomegranate tree that I had bought last fall into the raised bed (where the espaliered apples used to be). It can get larger in this spot than in a pot and give us more fruit.
I transplanted the lettuce seedlings from the same pot into the raised bed.
I found three tiny lettuce plants that had self-seeded in the rocks next to our driveway. I dug them up and transplanted them to the raised bed.
I used rainwater that I collected in buckets last weekend to water the garden.
I placed jars over my artichoke seedlings to help them to grow faster.
I harvested lettuce, arugula, radishes, Swiss chard, green onions, parsley, and garlic chives from the garden.
I sewed a few gifts for my daughter for her birthday using fabric, elastic, and ribbons I had on hand.
I used boxes to wrap her gifts that I purchased last year at Christmas. They are pretty white and gold boxes that I can reuse at each birthday, and just tie them shut with ribbons.
I read two borrowed books.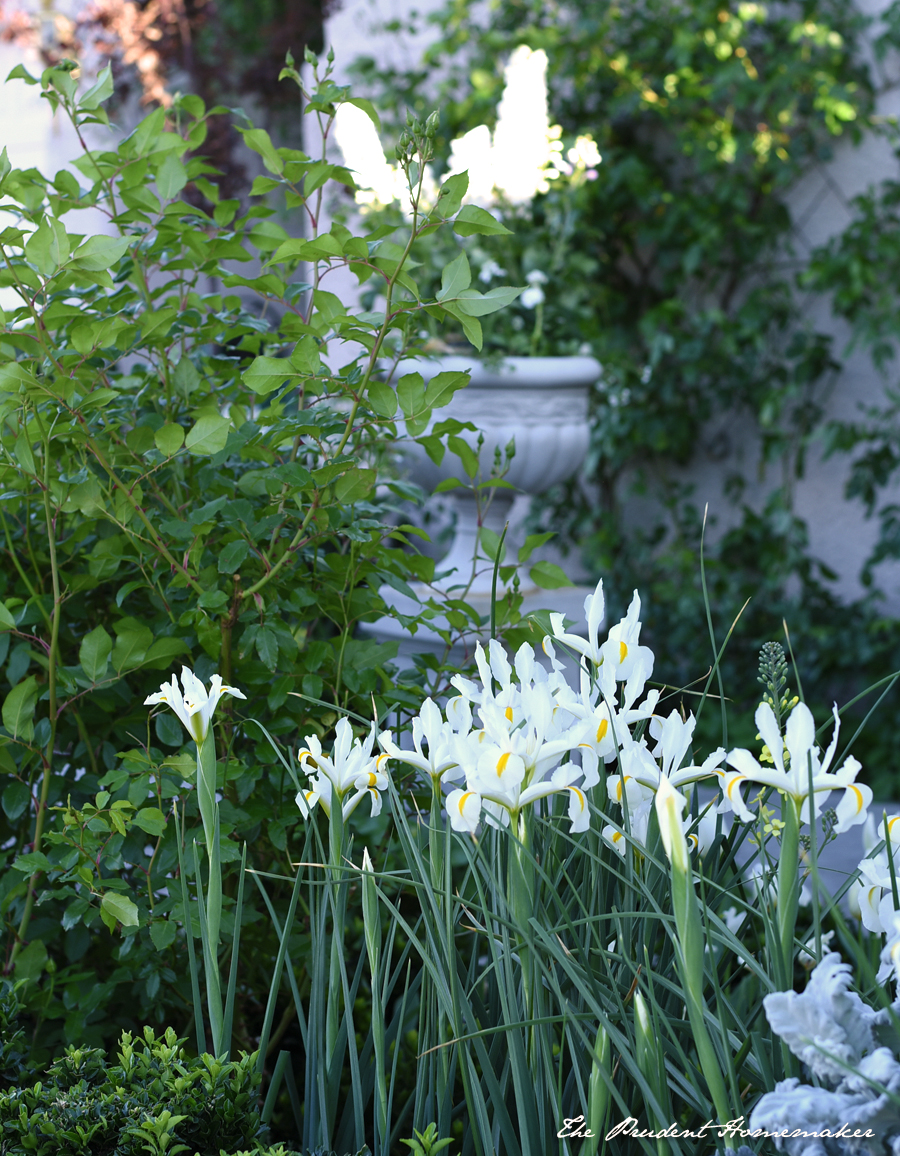 White Wedgewood Iris in the White Garden
What did you do to save money last week?