I cut garlic chives, onion chives, basil, oregano and cucumbers from the garden. I also picked pears from the garden.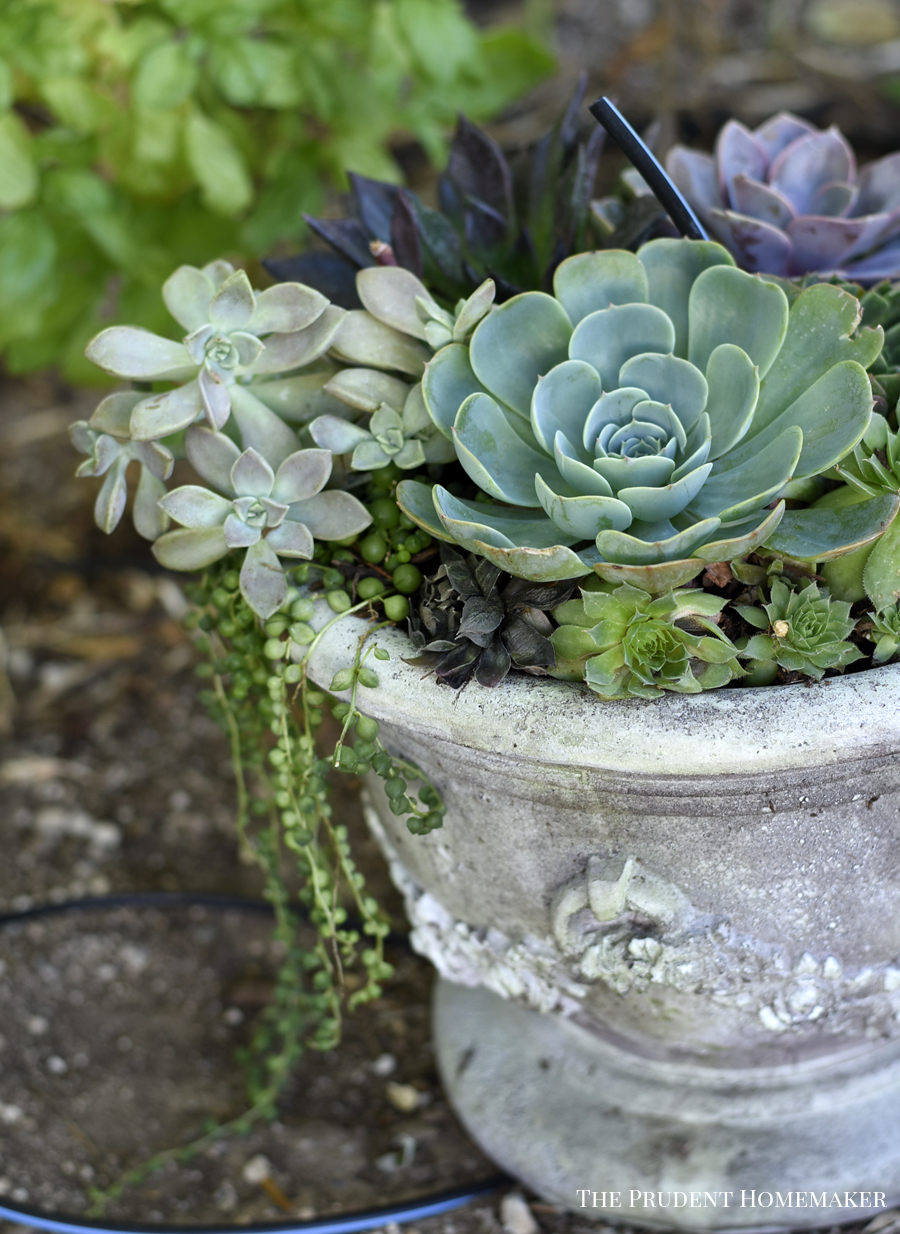 I purchased some succulents (in addition to the ones I had purchased the previous week). Succulents tend to be pricey, so I looked for ones that had "babies" in the pots and divided them. I found two pots with two plants in each and one with four. I divided these and the ones I had bought the week before last for a succulent urn that I started, added some to a pot that I started that is by my front door, and put some into a pot that I am starting as a Christmas present for my parents. I'll most likely need to pick up a few more for my parents' present, so I'll look for ones that have babies in the pots again to get the most for my money.
I blended banana peels, squash peels from a roasted squash, coffee grounds from my mom, and some garden scraps with water to use as a fertilizer in the garden. Someone shared a video of something similar to this on a local Facebook gardening page that I belong to; in the video, they used coffee grounds (nitrogen, plus they acidify the garden), banana peels (potassium), and eggshells (calcium, plus they alkalize the garden). Our soil and water and very alkaline here (8.2) so I didn't use eggshells. I have trench composted before (dig a hole and put in the garden scraps, then cover it back up with dirt). This meant I didn't have to dig quite as deep and since it is blended I hope it will break down faster. I used it to fertilize roses and fruit trees in the front yard.
I started planting my fall garden with seeds for green onions, lettuce, and parsley in the white garden. The green onion seeds were ones I had collected from my plants earlier this year.
My husband cut his hair and both of the older boys' hair.
I went to the community garage sales on Saturday with my mom. I had my list, she had an item she needed, and she was also looking for Christmas gifts for my children.
At the very last house, the woman asked my mom if she was looking for anything in particular. My mom told her she was looking for plant stands. The woman said she had some, but they weren't out for sale. She got them out and sold them to my mom, and my mom was able to check that item off her list.
My mom found a huge box of Legos for sale for $25. We knew what a deal that was! My mom will divide these up as Christmas presents for my children, who love Legos.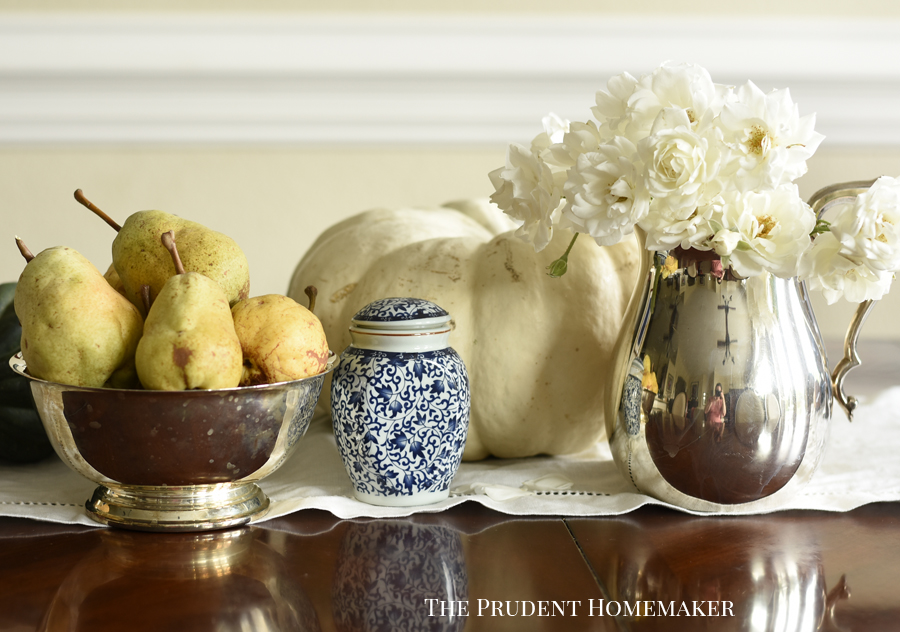 I found a few things on my list (as well as a few things that should have been on my list!) including a hand-held chopper (mine had broken), $1; a girl's bicycle (I'll need to recover the seat with some vinyl that I have), $12.50; a pair of shoes for Winter that looks new, $5; several books, including 2 that I will give as Christmas gifts to a child and had been thinking about buying new, $0.50 each; a jacket that I'll be giving as a Christmas gift to a child, $2; a board book that I'll use as a Christmas gift for the baby, $1; a blue and white lidded jar, $1; a silver-plated Reed and Barton pitcher, $1; a silver-plated small pedestal bowl, $0.25; a stainless steel bathroom set with a soap dish, toothbrush holder, and 2 cups, $1; a century plant, $5; a picture frame, $1; a framed picture, $5; a Battleship game, $1.50; a small stapler, $0.50, two washcloths, $0.20; a brand-new Victorinox pocket knife and matching Cross pen, $1; a jumper for Elsa, $3; a sweater for myself, $, and a t-shirt for myself, $1.
What did you do to save money last week?