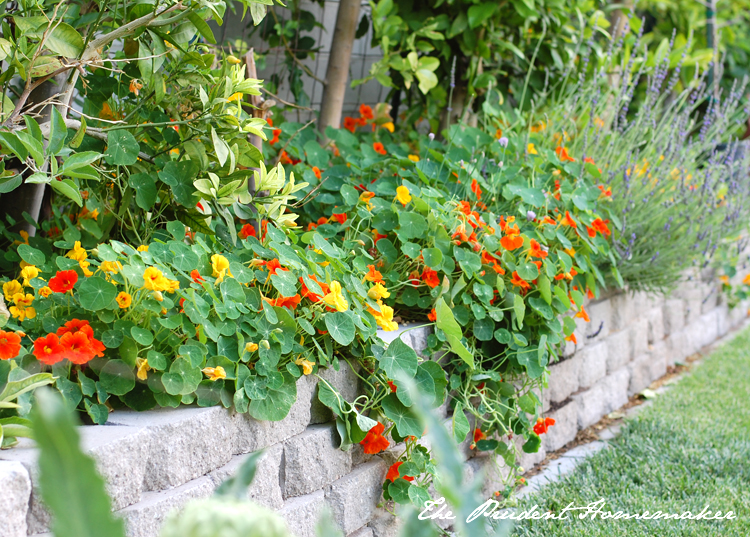 During a break from the wind, my dad helped me finish taking out the Liberty apple tree. He also cut down the two grapefruit trees you see in the photo above (on the left; one is just a dead trunk). I still have the roots to remove on those two, but they are down now. They have never done well and in 8 years I have only had a few grapefruit. The dead one succombed to frost. Most years our winter temperatures only dip down to 28ºF for a short while, but when it gets colder than that (and even just at freezing) the citrus trees can be damaged and killed, even though I cover them.
Today is very windy again. We've had so many windy days that it's been difficult to work in the garden all month. The wind brought lower temperatures, though, which has been a good thing for the garden. When the wind is gone in a few days, the weatherman says it will be 94ºF. I have a lot of work in the garden that has been put off because of the high winds.
When the wind dies down, I'll be able to finish taking out the rest of the cool season plants and sow the warm season seeds. I ran out of trash can space last week, but this week I plan to have the cans full on both days the trash goes out (they pick up twice a week here) with tree roots, the apple tree trunk, branches, and bolted herbs and vegetables. I am leaving some bolted produce in the garden to collect seeds for next year, but past what I will need I will remove.
I still have trees to remove. I'm hoping my dad will be available again with his saws all to help me make quick work of cutting them down. I'm taking these trees out because they are not producing.
Last week I ended up ordering more seeds for the white garden, including some dahlia seeds. I also ordered a few summer bulbs, including a few dahlia bulbs. The seeds showed up in two days (yet another reason I love Outside Pride, in addition to their large variety and fantastic prices). I planted the seeds last week in the white garden, but only a few in the backyard.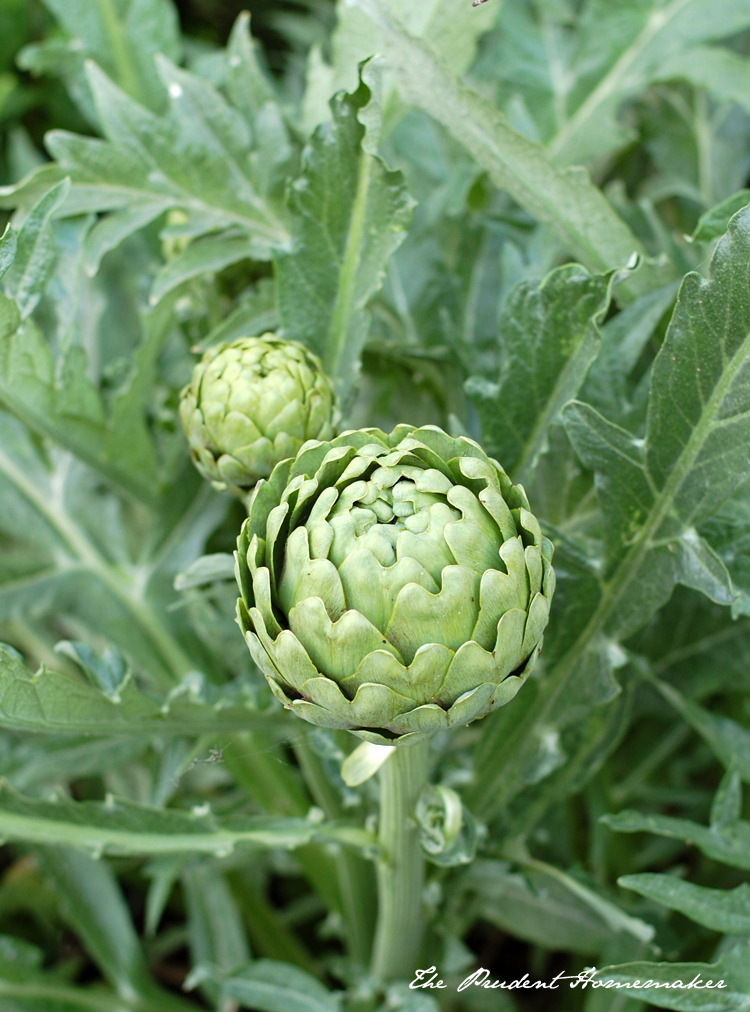 Garden:
1. Harvest artichokes
2. Remove pea vines (covering my face and mouth this time with protection)
3. Cut and remove bolted chard, leaving only some for collecting seed (we'll be eating lots of chard this week!)
4. Plant Armenian cucumber, zucchini, butternut squash, sunflower and red noodle bean seeds
5. Remove grapefruit tree stumps
6. Spray euonymus hedges for powdery mildew (I use an organic cottonseed oil for this)
7. Cut and dry chamomile buds
8. Plant raspberry bushes
9. Plant apricot tree
10. Plant Chinese lantern seeds. I've never grown these but I think they are so much fun! I plan on planting them with the nasturiums. When the summer heat comes, the nasturiums die here (in milder climates I understand they are a summer flower). I'm hoping these make it through the heat and produce enough to enjoy in the garden and in arrangements in the house.
11. Move euonymus bushes. I grew some new bushes by pinning branches. These are large enough to be dug, cut away from the original plant, and planted elsewhere.
12. Reseed bare spots in grass
Organization and Cleaning:
1. Photograph and list several items for sale on Facebook garage sale pages
2. Take non-sold items to thrift store for donation at the end of the week
3. Clean and organize spice cabinet
4. Hang pictures (I'm moving pictures around in a few places in the house)
5. Move crib to garage
6. Clean out behind fridge (we're blowing out the coils with the air compressor)
7. Clean dust in kitchen and main living areas after cleaning behind fridge 🙂
8. Organize papers in basket
9. Take plants out of bathtub 🙂 and move them back outdoors; clean bathtub
10. Wash shower curtains from children's bathrooms
Blogging:
1. Take photos for three blog posts this week