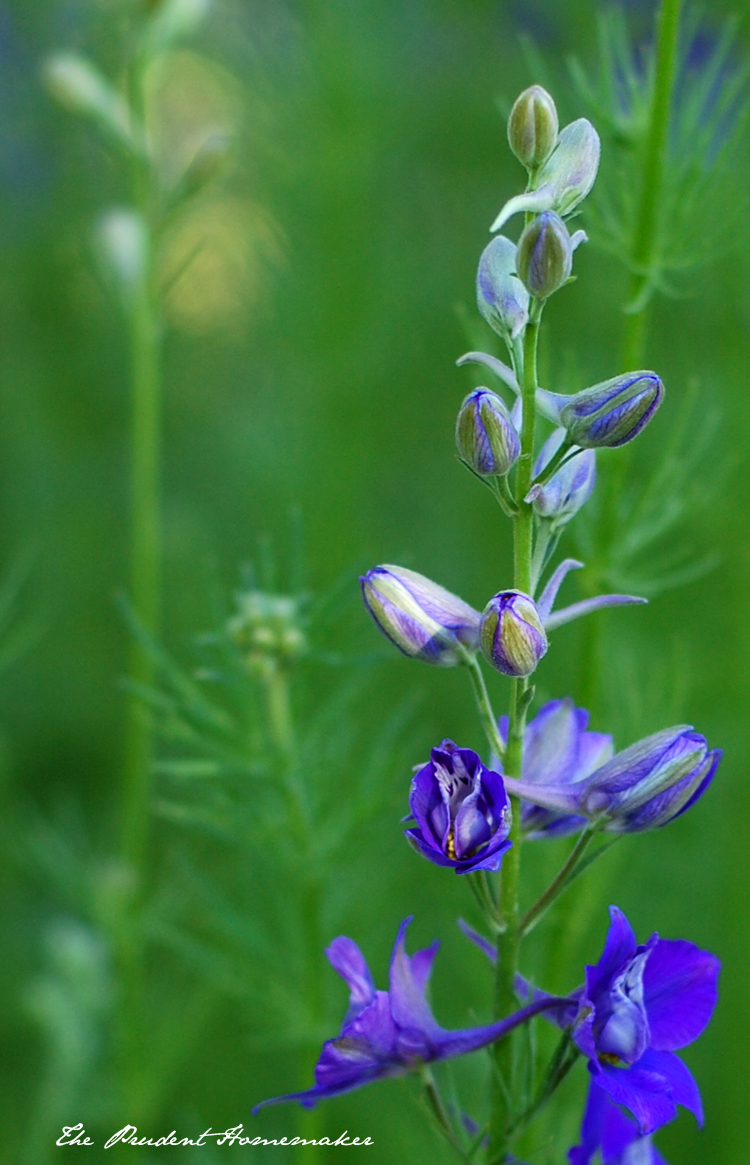 Larkspur. These reseed themselves in the garden every year.
I tried last week for a shortened to-do list for the week, and still, it didn't happen.
It reminded me of this quote from C.S. Lewis.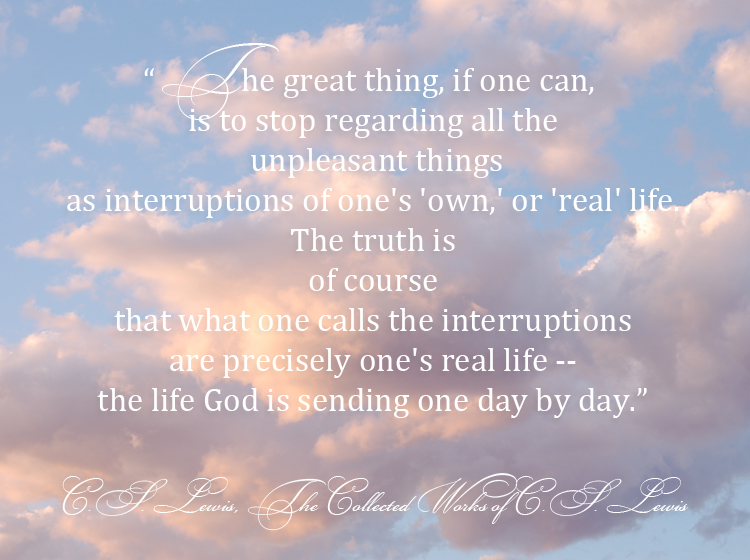 Interestingly enough, my children picked this video to watch on Sunday, which was a great thing for me to see in relation to the coming week. The ending made me cry (for a good reason). It's worth 9 minutes of your time: You Never Know How Much Good You Do.
What did I accomplish last week?
I did get the children's shower curtains washed, and my bathtub emptied of plants, pots, and dirt. I still need to replant the pots that I overwintered for way too long in the house; I think I'll remove the ginger bulbs and try them in the garden, and replant the pots with begonias (I found some bulbs online) for the shade by the front door. I still need to plant the seedlings that are growing in one pot into the garden.
I went to Lowe's to buy some pots to plant my hibiscus plants. This wasn't even on my to-do list, but it should have been. I didn't end up liking any of their options, but when I first walked into the department, I saw two large white hydrangea plants.
I've been wanting to grow hydrangeas for a long time.
Growing up in the desert, they're not something I've ever seen except in photos. I had been doing some reading on hydrangeas just a few days before I saw them, and I went home with one of them that night. The clerk told me they had got 6 plants in the day before, and those 2 were already all that was left.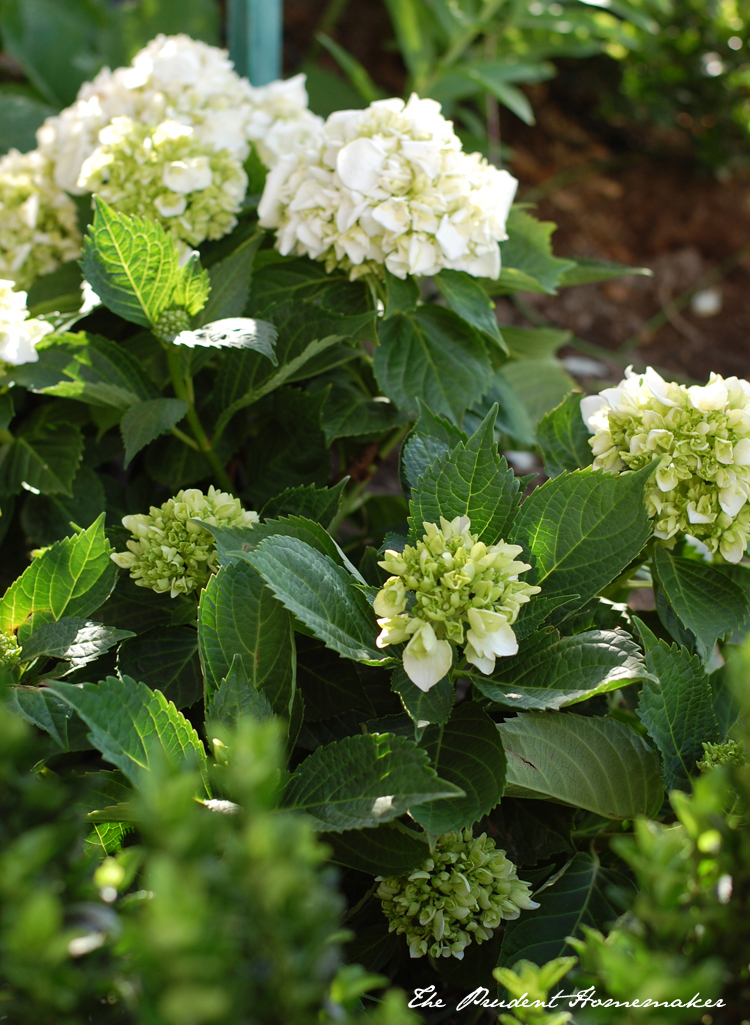 The next morning I was certain I wanted the other one, and I went back to get it. It was still there. I brought it back and planted it.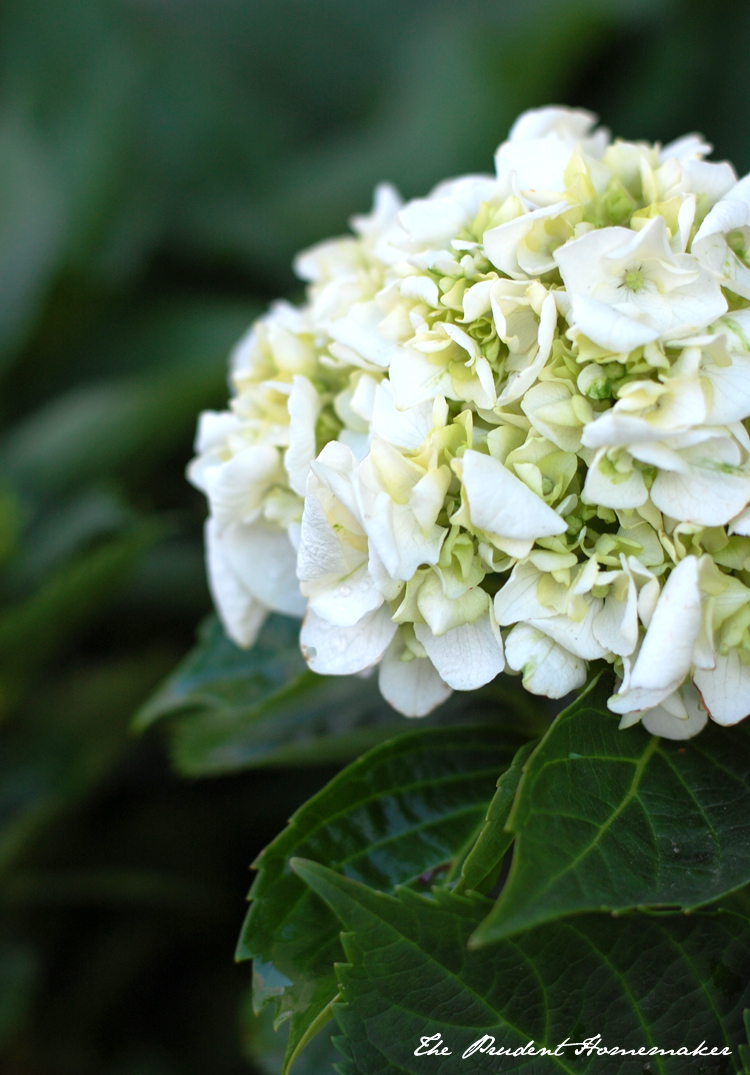 Both of these are up against the house, where they are in shade most of the day.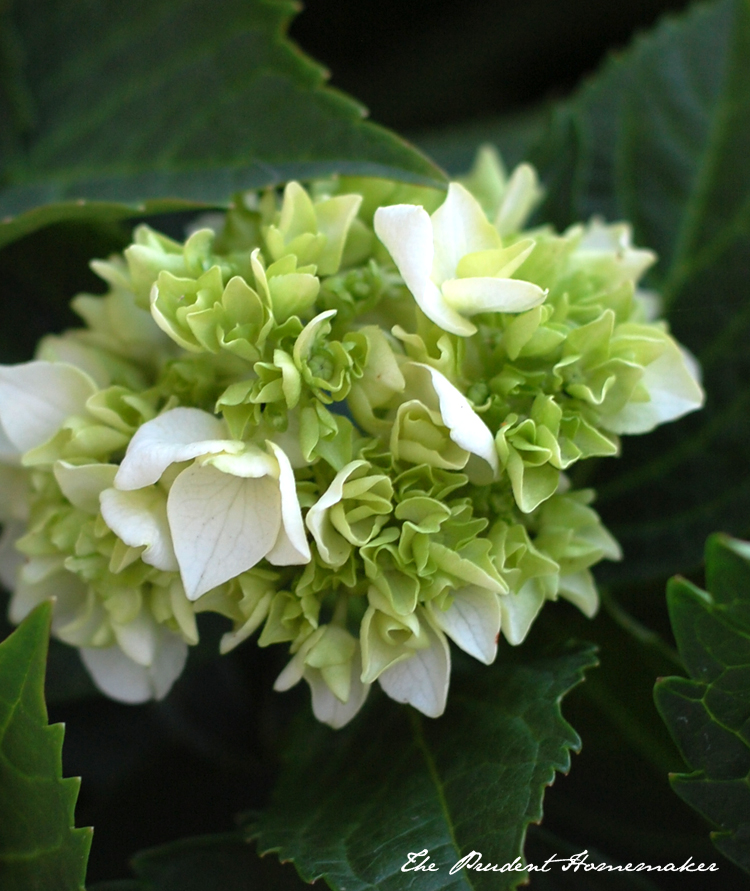 Later I went to Home Depot to look at their pots (I checked online first and found one I liked). I took a different child with me to the store this time (I try to take one child at a time to the store for some individual time with mom). We bought the pots, and on the way home, as we approached the cemetery, my daughter asked when we could go to grandma's grave again.
"Right now," I said, and pulled into the cemetery.
That wasn't on my to-do list–but I'm sure glad we did it.
When we came home, Wren helped me plant the hibiscus.
I didn't plant the apricot tree, but I did take out the old pomegranate (a few years ago it stopped producing, overshadowed by other trees that had grown up near it. I removed it and moved it into a pot, but it still didn't produce. I think it needs a sunny spot in the ground. Two weeks ago, I bought a new, smaller pomegranate tree to replace it). I gave the old pomegranate to my neighbor, who already had a hole partly dug, and whose sons were visiting and able to finish digging the hole for her (something else had died in the spot, so she also had drip irrigation to the spot already). Wren, Ivory, and I planted the new pomegranate in the pot.
I spent time this week listening to a child who really needed to talk.
Later, my husband and I spent time discussing the needs of that child and what we can do to help her with those things.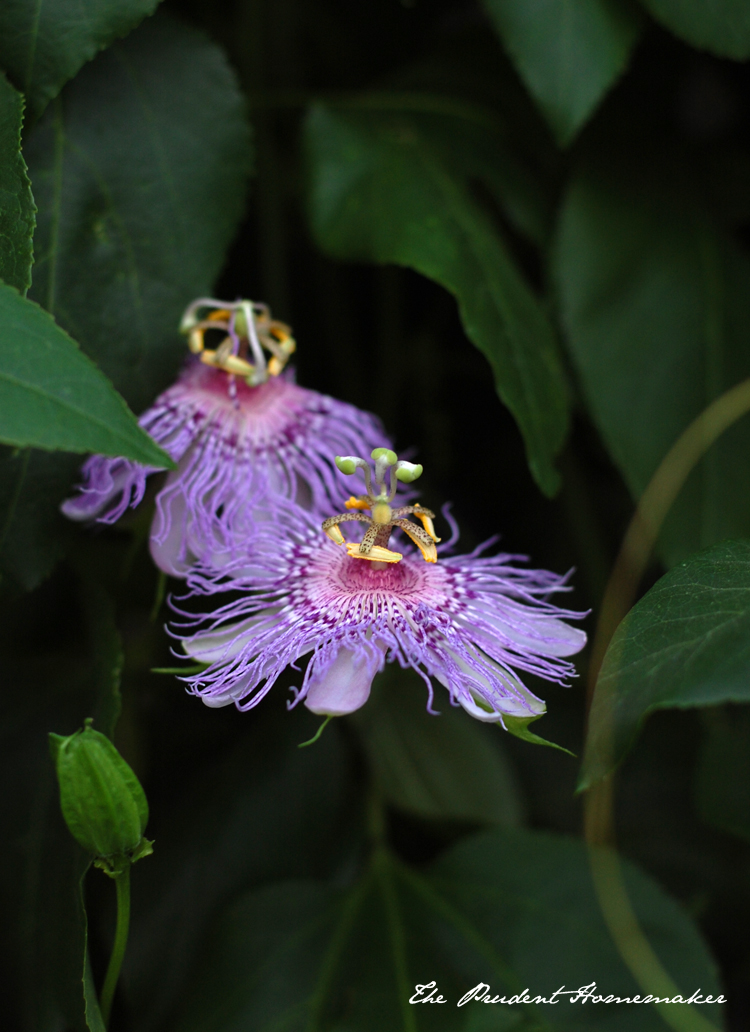 Maypop Passionfruit Flowers
I did manage to pull out most of the pea plants, all of the broccoli plants, and a good number of dill plants. I planted Armenian cucumber seeds, dahlia seeds, and porutlaca seeds. I planted a few gladiolus bulbs. I took out and replanted several iris bulbs that were where the hydrangea went it. That required me to dig up several leeks, which will need to be planted elsewhere this week.
I moved the crib to the garage, though my husband will still have to find a place for it there.
I photographed and listed one item for sale on the Facebok gargae sale page.
I collected green onion seeds from the garden.
I went to Sam's Club and did my shopping there.
I didn't plant the Chinese lantern seeds. It says on the packet that they need at least 2 weeks of cool temepratures, and to refrigerate them, so I put them in the fridge.
I found a number of grape leaf skeleteonizer eggs. This is months earlier than they appeared last year. I will have to be diligent about checking the leaves of all of my vines and taking off infected leaves.
I did decide to have two girls switch rooms, which should make for quieter afternoons.
This week's goals, then, include some new items, and most of the same items from last week. The Katy apricots and Desert Gold peaches look to be ripe some time this week, so they'll need to be picked, eaten, and processed.
Garden:
1. Replant leeks in a new spot or two in the garden
2. Remove the rest of pea vines
3. Harvest Katy apricots and Desert Gold peaches
4. Plant zucchini, butternut squash, sunflower and red noodle bean seeds
5. Plant artichoke seedlings in the garden
6. Spray euonymus hedges for powdery mildew (I use an organic cottonseed oil for this)
7. Cut and dry chamomile buds
8. Plant raspberry bushes
9. Fix damaged drip lines and run a few new drip lines
10. Plant apricot tree
11. Pot begonias
12. Plant the other summer bulbs I ordered that came: gladiolus, dahlia (I'm trying seeds and bulbs), and lilies.
13. Reseed bare spots in grass
14. Remove dead leaves from center circle in back and plant zinna seeds in their place
15. Plant 2 tomato plants that have been waiting for the broccoli to come out
16. Put up tomato cages and stakes, and wire cages to stakes
17. Check grape vines for grape leaf skeletonizers and remove infected leaves
Organization and Cleaning:
1. Photograph and list several items for sale on Facebook garage sale pages
2. Take non-sold items to thrift store for donation at the end of the week
3. Hang pictures (I'm moving pictures around in a few places in the house)
4. Clean out behind fridge (we're blowing out the coils with the air compressor)
5. Clean dust in kitchen and main living areas after cleaning behind fridge 🙂
6. Help girls switch rooms
Blogging:
1. Take photos for three blog posts this week