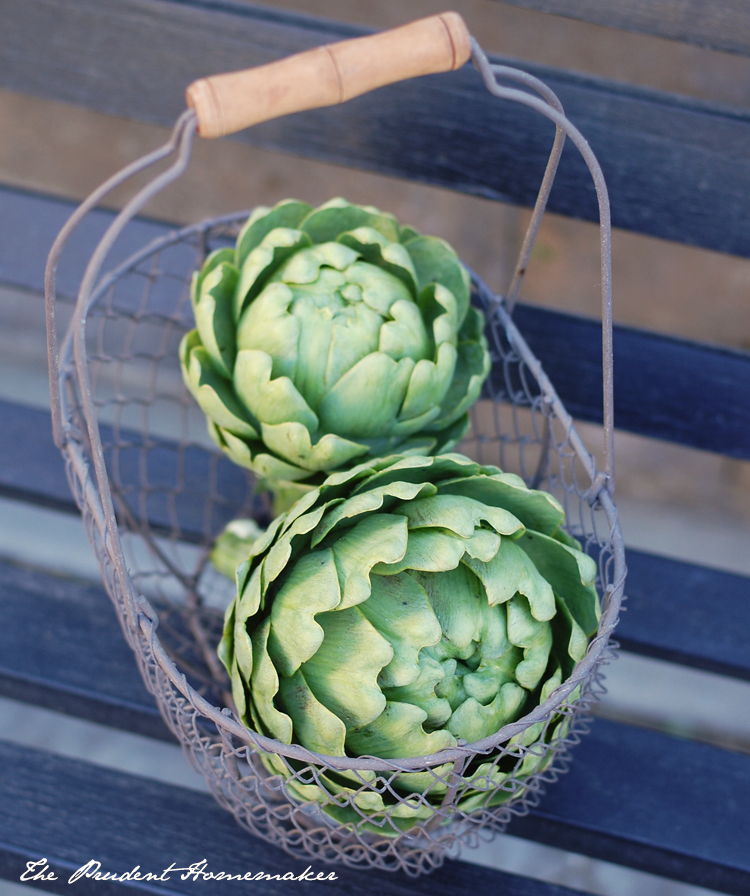 I harvested artichokes from the garden.
I made a couple of large pots of soup the first two days of the week. We had soup and salad (with lettuce picked from the garden) every day for lunch last week.
I cut Swiss chard from the garden.
I collected green onion seeds from the garden. The onions will reseed themselves, but by collecting seeds, I will be able to plant more onions in other places in the garden and share onion seeds with others.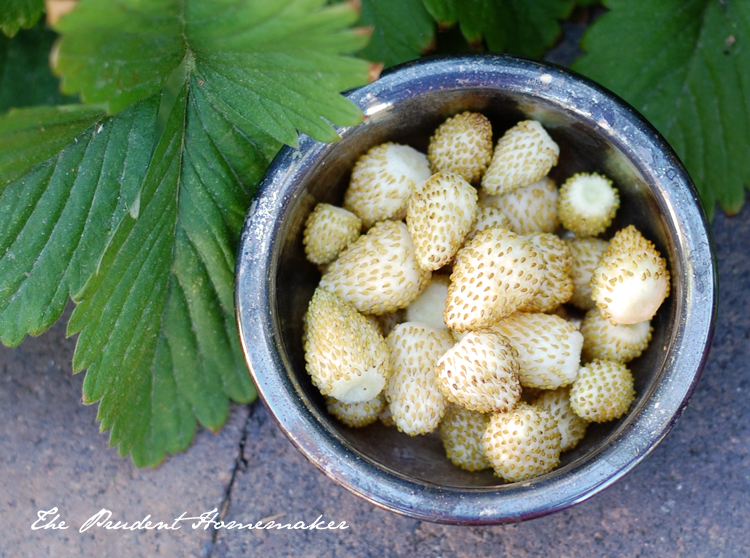 I picked strawberries from the garden.
I planted dahlia seeds and Armenian cucumber seeds in the garden.
I saved water from rinsing vegetables and from the shower to water potted plants in the garden.
I opened the windows each morning and closed up the house around 9:00 a.m. We were able to wait until the last day of April to turn on the air conditioner, when it was 97ºF outside. I continued to open windows morning and evenings to let in the cool air.
I went to a garage sale that I saw advertised via a Facebook garage sale page. The seller said everything at the sale was $0.25! I spent $1.75 and bought 2 shirts and 2 camisoles for Winter, a wind-up alarm clock, a small purse, and this vintage suitcase.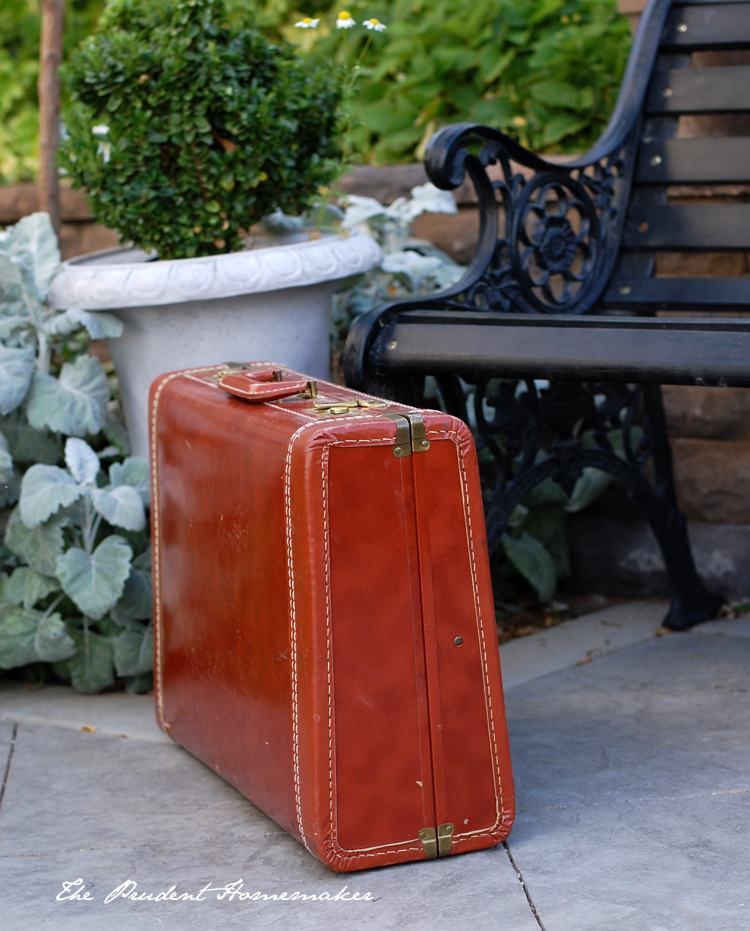 I know these sell for a whole lot more and I wasn't going to pass this one up for 25 cents! I didn't notice until I got home that it isn't a flat suitcase, so I don't know that I'll be able to stack it the way I had hoped, but I can still use it to store some items, and for the price, I am delighted!
What did you do to save money last week?