This last week was the coolest first week of May that I have ever experienced here in Las Vegas. A snowstorm blew over us to the Rocky Mountains, bringing to us a week of clouds and cooler temperatures. Friday was the coolest day at 63ºF, more then 30º below what it was just recently.
Consequently, I spent lots of time in the garden, putting in more than 30 hours on garden work, including most of Friday and all day Saturday.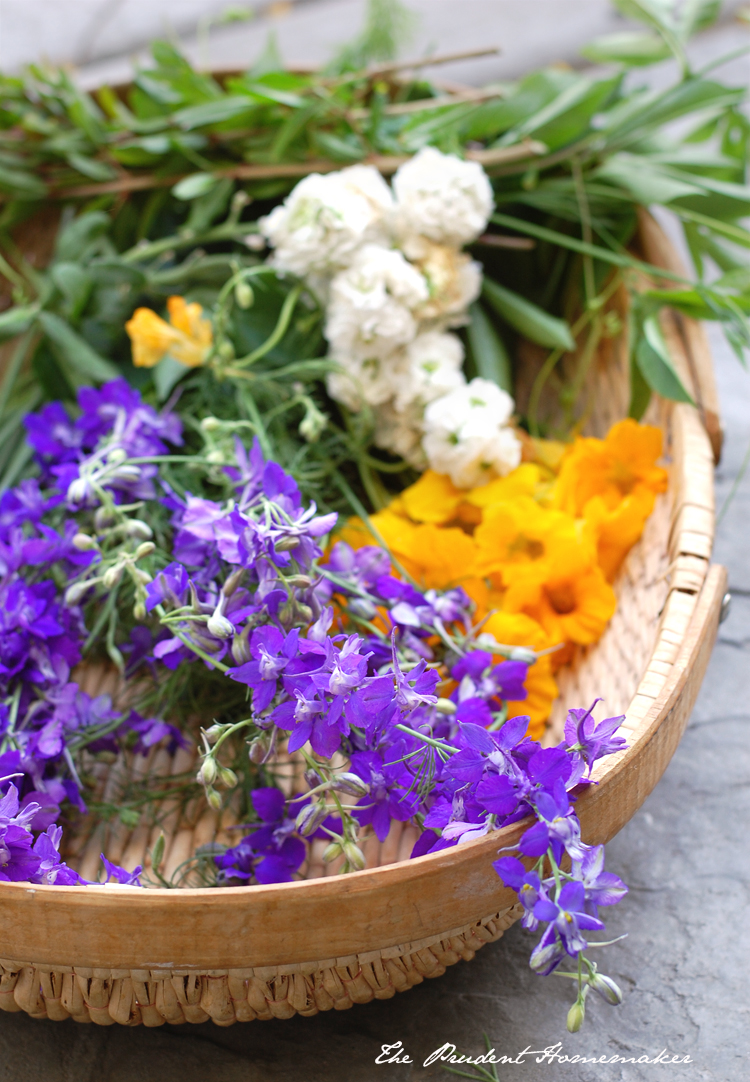 I cut flowers from the garden for indoor arrangements.
I picked lettuce, Swiss chard, strawberries, thyme , and cut artichokes from the garden. I also cut and dried parsley.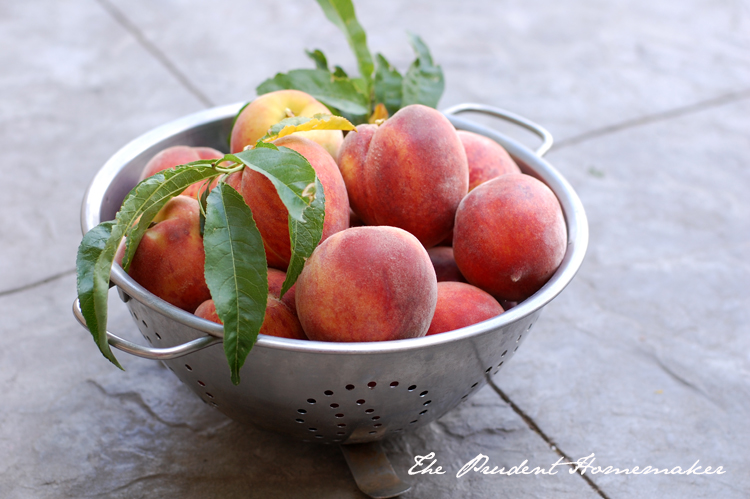 We picked Katy apricots and Desert Gold peaches from the garden. We had 6 baskets of peaches, and there are more still on the tree.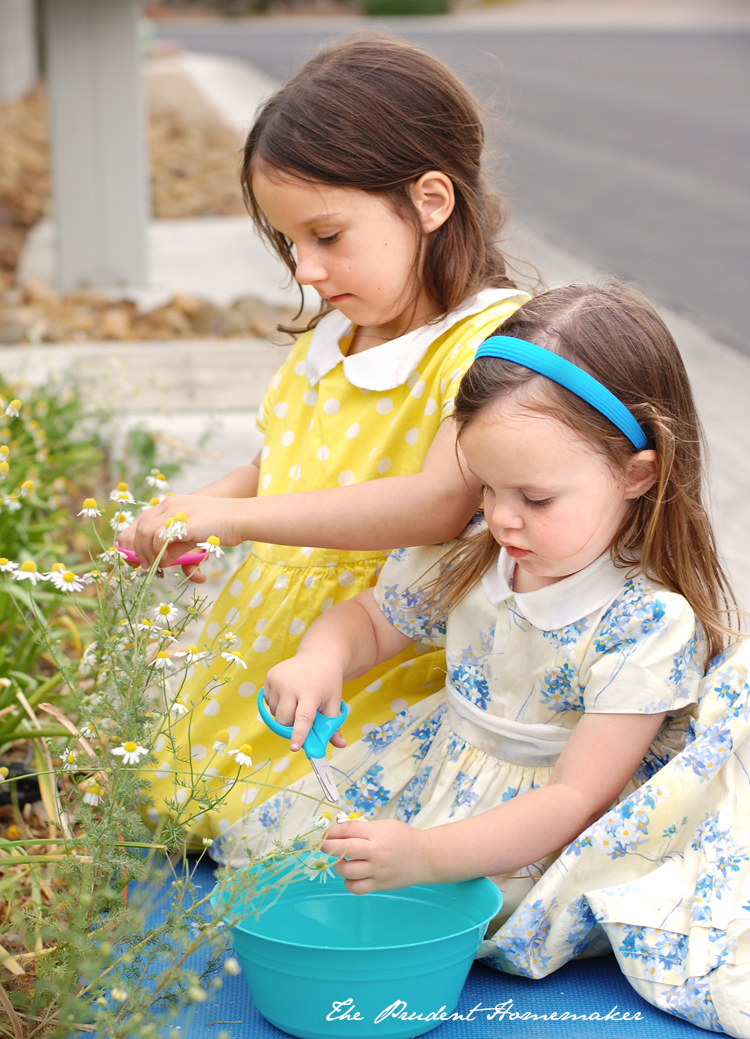 The children cut chamomile buds from the garden.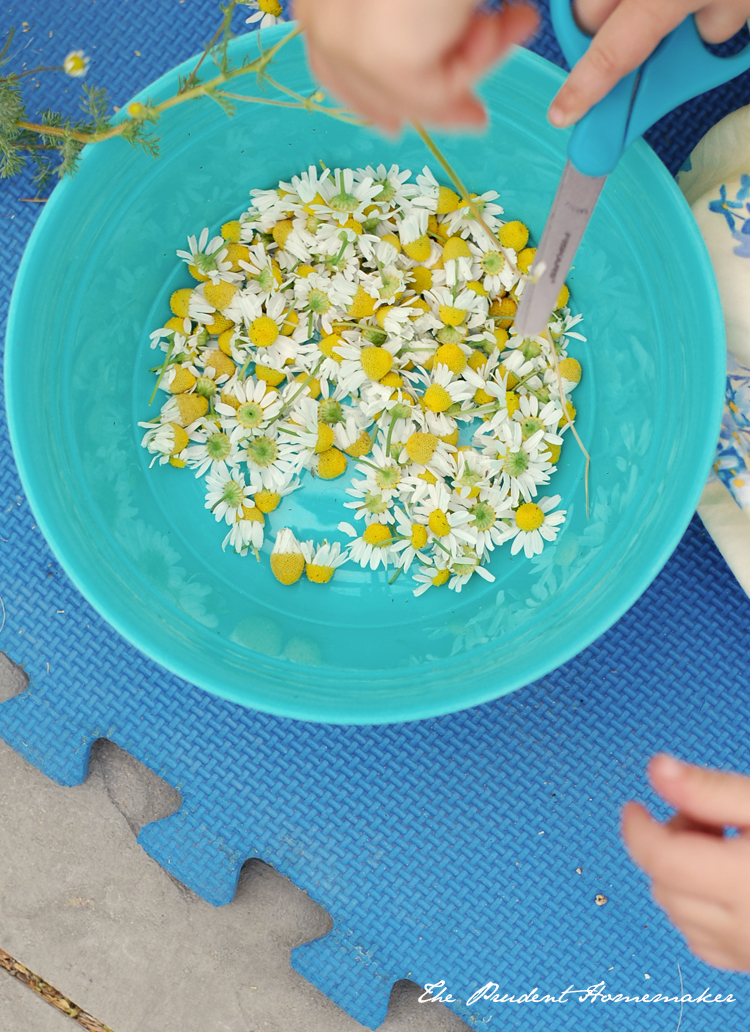 I repaired several severed drip lines (accidentally cut while pruning and digging out the apple tree), and several of us worked to repair a broken valve under the drinking fountain.
I saved water from rinsing produce and from in the shower to water the pots in the garden.
One of my tomato plants was close to death, having endured quite a bit of stress on the stem because of our recent high winds. I noticed, but then stepped on it later that afternoon and finished it off! When I went to the nursery to buy a replacement valve for the drinking fountain, I bought a tomato plant on clearance. It was actually three plants in one, so I separated them and planted each of the three in the garden, to replace that one and give us a couple more plants. It is very late to be getting plants in here, but hopefully our much cooler temperatures that are supposed to be coming this month (cooler even than last month!) will be a blessing for these and allow then to both grow and flower before the heat sets in.
I adjusted the water system to account for the cooler weather, changing it to water less often and for shorter periods of time.
I planted several seeds in the garden.
We only had to run the air conditioner for a few hours on one day this week. This is very unusual for May, and it was so nice! I opened the windows to cool the house. We usually start to see much high electric costs in May, but according to the weekly update the power company emails to me, I will have a much lower bill for May than in years past.
Elsa had a birthday party to attend. We gave gifts from my gift box and walked to pick her up from the party.
What did you do to save money last week?
Did any readers in Wyoming, South Dakota, Colorado, or surrounding states get snow on Friday and Saturday?