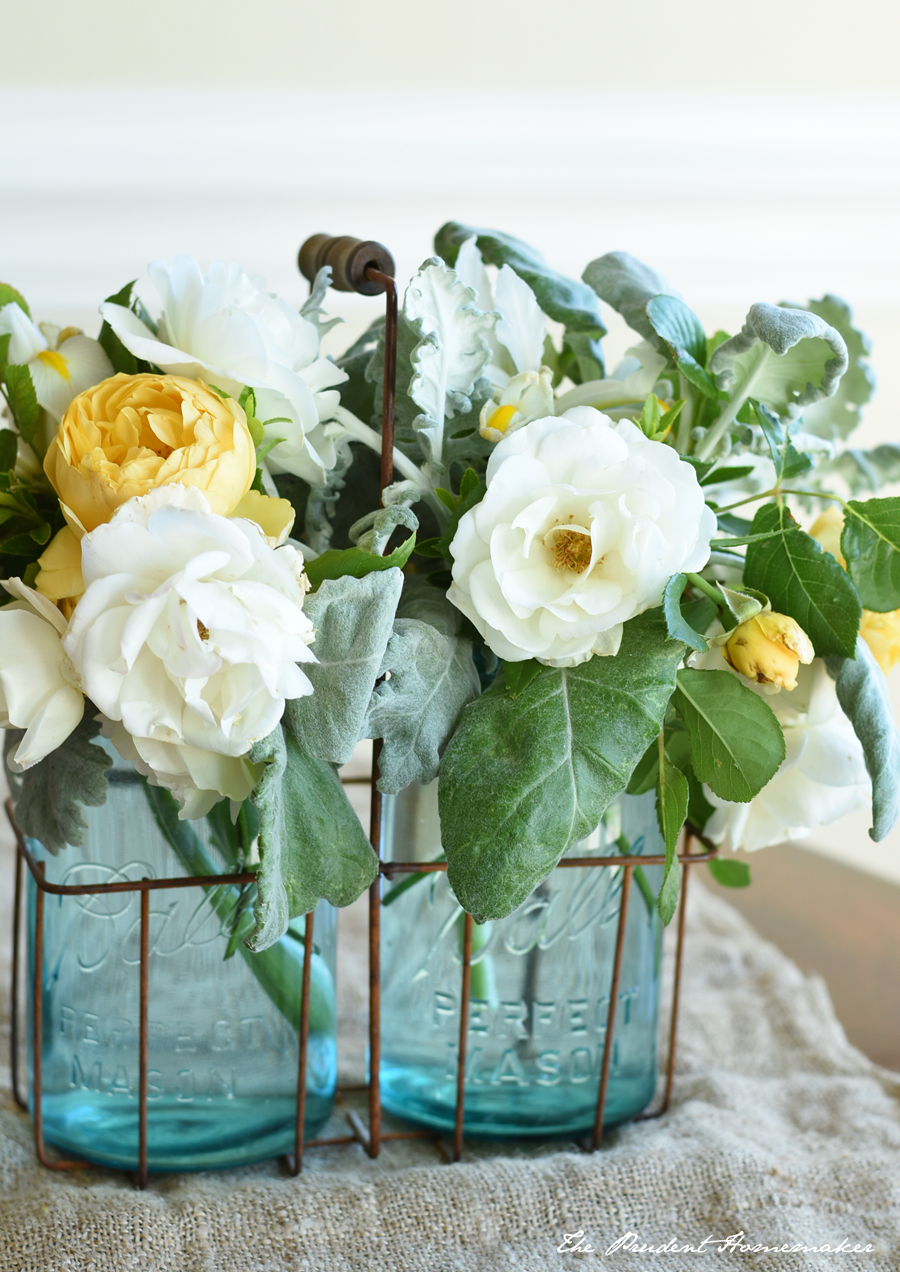 I'm turning 40 this month. I have some fun projects for myself on my list for this month.
Sewing:
1. Sew curtains for my bedroom
2. Sew dress for myself, using 2 existing dress that I have to make a pattern (I want to try this method for making a pattern from an existing dress)
3. Sew birthday gifts for Ivory
4. Sew summer pajamas for the children
5. Sew curtains for one of the girls' rooms
We plan on buying electrical conduit for the curtain rod in our room, and I've already bought some, plus a can of Rustoleum's Oil Rubbed Bronze paint, for the curtain rod in the girls' room.
Gardening:
We had some high winds for a good part of last month, which made it very difficult to accomplish everything I had planned in the garden, so some tasks this month are ones I didn't get to last month.
1. Dig and divide daffodils, and replant them in the garden
2. Dig dandelions from the lawn
3. Plant agapanthus (I'm trying to special order white agapanthus for the white garden and am still waiting to hear if they can get it for me or not)
4. Plant rose bushes (I've special ordered "Wollerton Old Hall", a white David Austin rose, from the nursery and am waiting for plants to come in)
5. Add urn to garden, run water to it, attach it to pedestal, decide what to plant in it, and plant those plants in it
6. Cage tomatoes
7. Cut loads of flowers for fresh arrangements in the house
8. Plant basil, red noodle bean, Armenian cucumber, and squash seeds in the garden
9. Stake Katy apricot tree and one flowering plum tree in the white garden
10. Set up stakes and trellis for beans and cucumbers
11. Thin fruit trees. I've already started on this, and the high winds we had last month did a lot of thinning for me, but there is still more to do.
12. Prune hedges in front and back. I've ordered an electric hedge trimmer to make the job faster. I borrowed one from my neighbor last month after she offered it, and I loved how much more quickly I was able to complete the task.
Jewelry Projects:
1. Finish bird nest necklace
2. Make gray bracelet
3. Make over bead necklace that belonged to my grandmother. It is currently strung on a single strand of thread.
Cleaning/Organizing:
1. Clean refrigerator
2. Clean grout on my bathroom floor
3. Photograph and list items for sale on my local Facebook garage sale page. I'm still considering having my own garage sale, but I'd really like to get some things sold this week, and the community garage sale I attend twice a year is this Saturday! If I can sell some things ahead of time, I'll have more to add to my garage sale fund to buy things from my list.
Canning:
1. Can strawberry jam