Note: This post contains affiliate links. You can read my disclosure policy here.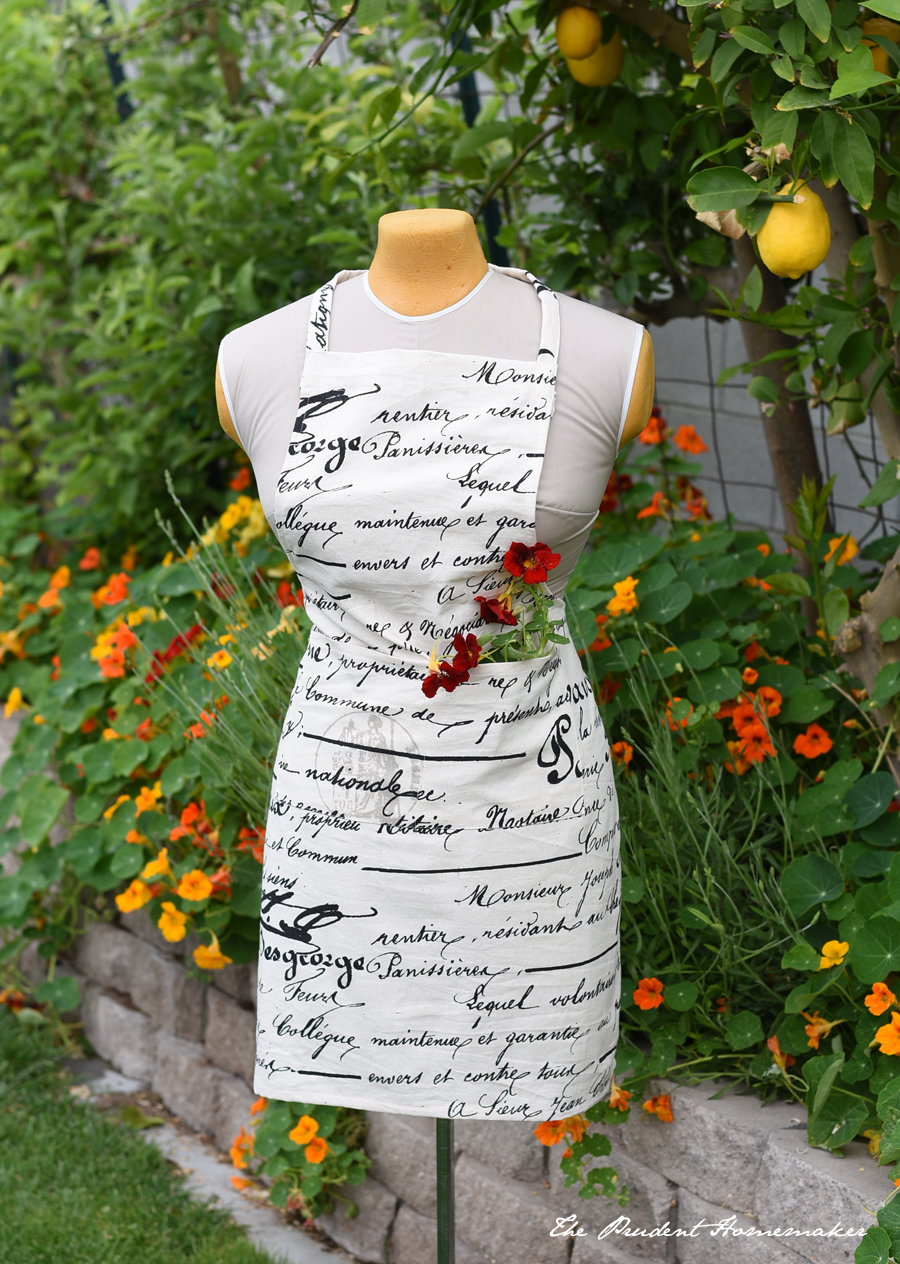 The sewing for myself is always the last sewing to get done.
I wear an apron often–while cooking, while canning, while baking, while doing dishes, and often while gardening.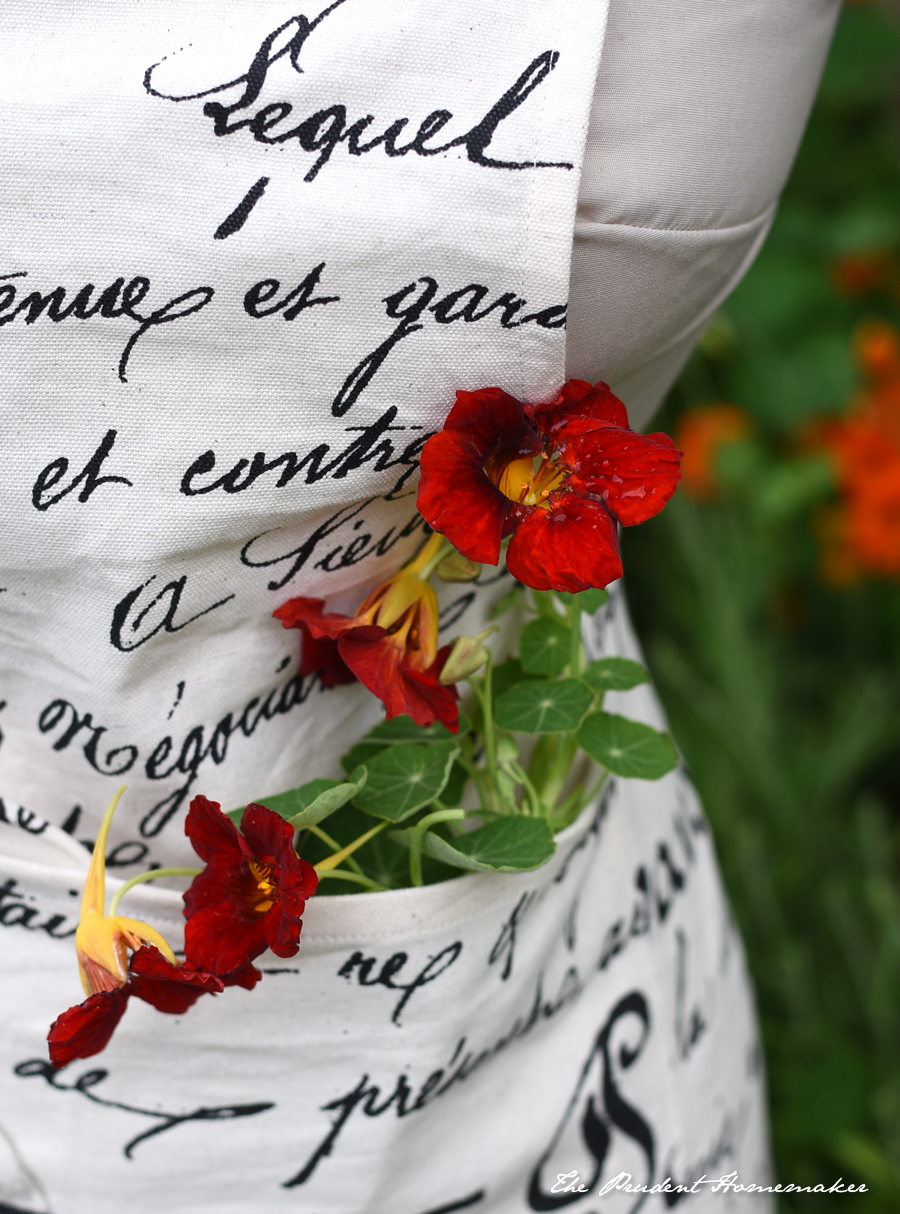 I've made my old aprons last a few more years than I had planned (sewing new aprons has been on my to-do list for that long!), but now it's really time for some replacements. I bought the fabric a while ago: grey cotton duck from Fabric.com. bought on a Black Friday sale, and some printed cotton duck (of a thinner type) that I purchased at Hobby Lobby, and drop cloth (bought at Lowe's). The printed French script fabric was one I'd seen on Etsy, in a few different variations of colors, and I was rather excited to see it at Hobby Lobby. I liked several of the variations on Etsy, but Hobby Lobby had only one color option, which made the choice easy–plus it was on sale at 30% off.
I'll use the patterned one for baking, and the grey one for washing dishes, cooking, and canning. The grey cloth is thicker, so I'll be more likely to stay dry while washing dishes at the sink. I think I'll reach for the drop cloth one while cooking and baking.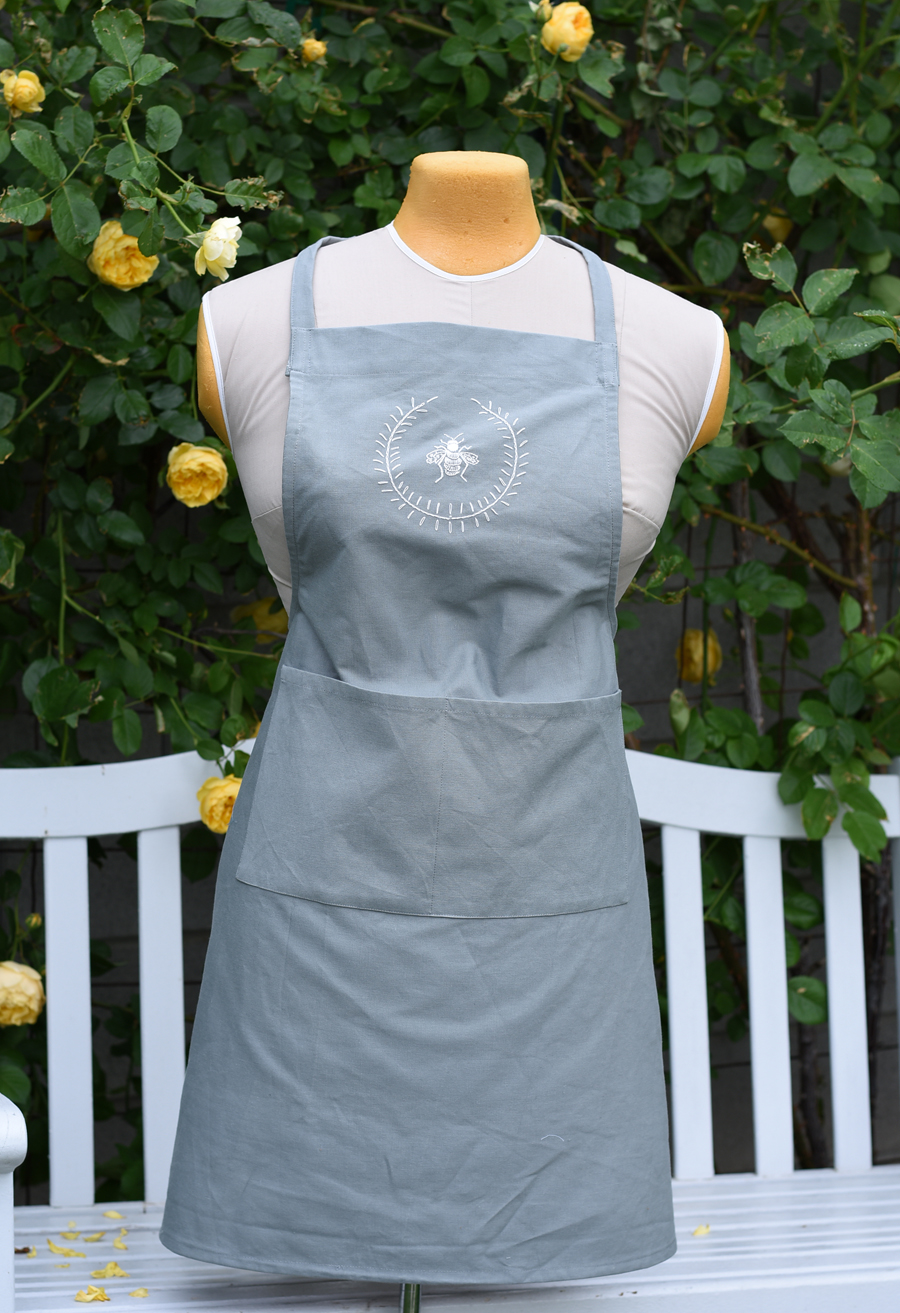 I thought I would have a bit of fun with the grey one, so I decided to embroider a wreath and a bee on it.
The wreath comes from this book, which is in the public domain, and the bee pattern is one I purchased here. I drew these on with a water-soluable marking pen before I stitched them, and rinsed it out when I was done sewing.
Rather than using embroidery thread, I chose to embroider the grey one with a single strand of pearl cotton, which means I never had to separate embroidery threads. For whitework, I've come to really prefer using pearl cotton for this reason. It's about the same thickness as a double strand of cotton floss.
For a pattern, I copied an apron that I already owned, but there are a ton of free apron patterns online. A quick search on Pinterest will yield you more options that you need.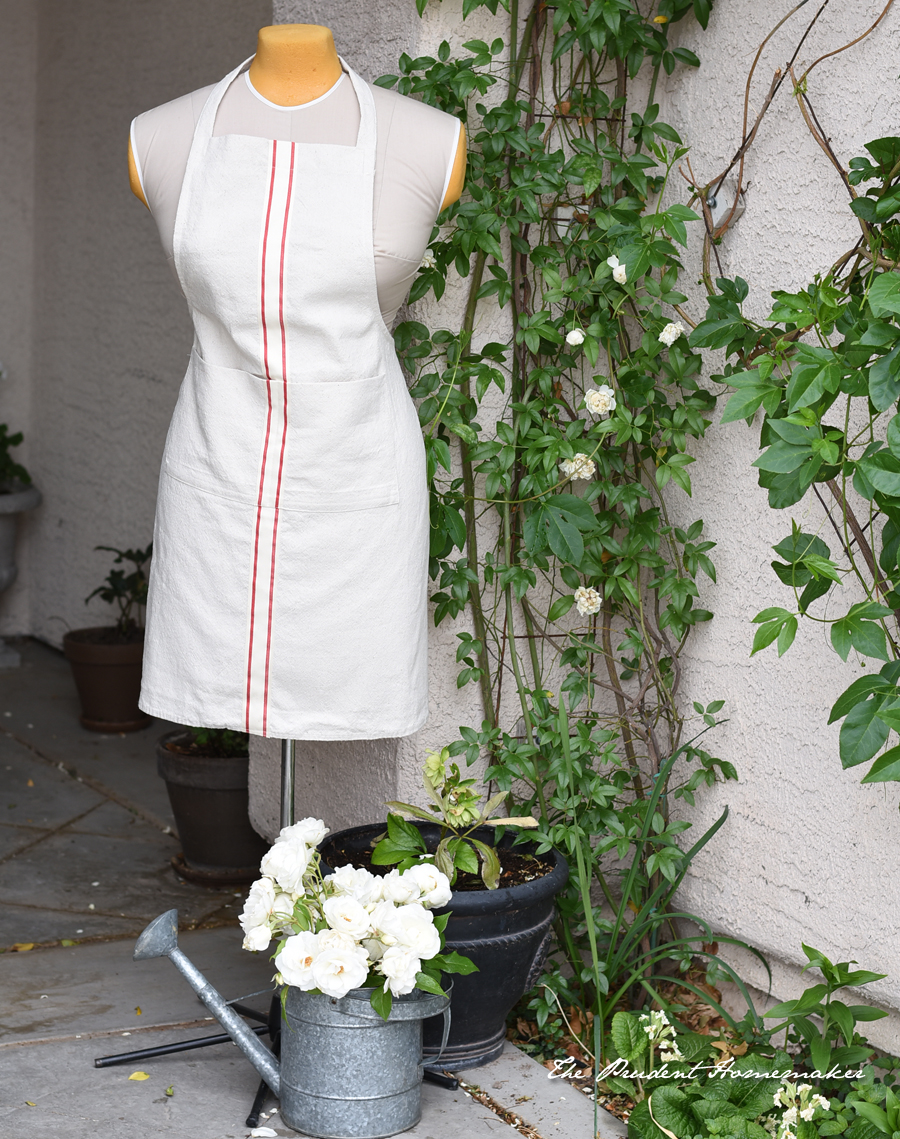 For the grain sack look, I sewed striped ribbon down the front of my drop cloth apron. Actual grain sacks can be pricey. This gave me a much less expensive option.
These are really fast to make–only about an hour and a half each (not counting the embroidery). I love the simple style and practicality of these. They're also inexpensive to make, using a yard of 58″ wide fabric each. The most expensive one to make was $7 (the French script one).
Some other aprons that I've made: Polka Dot Apron, Bird, Eiffel Tower, and London Aprons
Linking to: