I cut flowers from the garden for my entry table.
I sewed some new pillows for the living room. I made covers cut from an old sheet, and then cut fabric to make washable outer covers for them. For the stuffing, I washed and dried old bed pillows, and then cut them to size. (This is a sneak peek of the living room; I'll have more pictures of the couches and chairs in an upcoming post this week, but as you can see, we just had them recovered).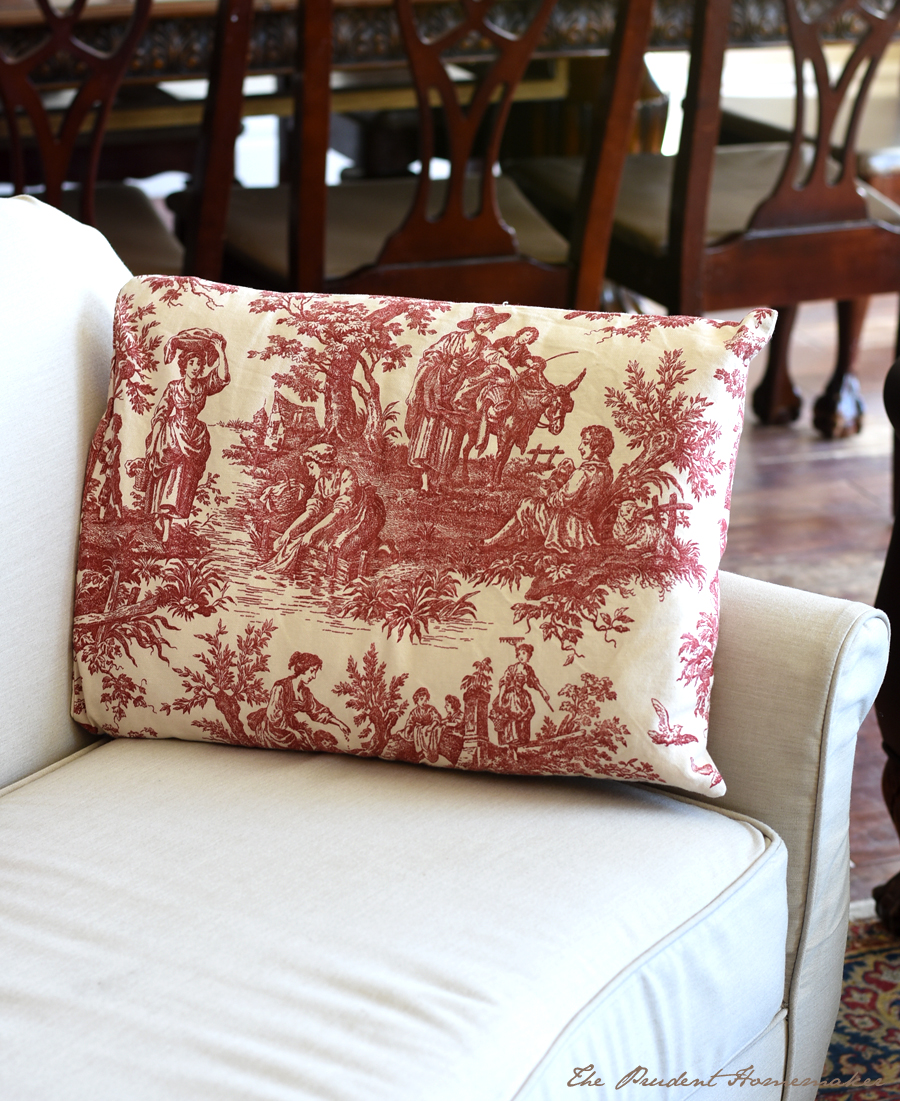 I sewed three new aprons for myself. I'll have more photos in a post this week.
I juiced more lemons from the garden and froze the juice. I also made lemonade.
I picked lettuce, radishes, and a few strawberries from the garden.
I cut thyme, Swiss chard, green onions, and garlic chives from the garden.
I signed up for a free watercolor class (it's a how-to paint a pear) that the children enjoyed following.
I ordered a free 8 x 10 print from Walgreen's using a coupon code.
We printed some more free piano sheet music from Musescore.
I ordered new glasses for Liberty from Zenni Optical. I went through Ebates first to receive an additional 4% cash back.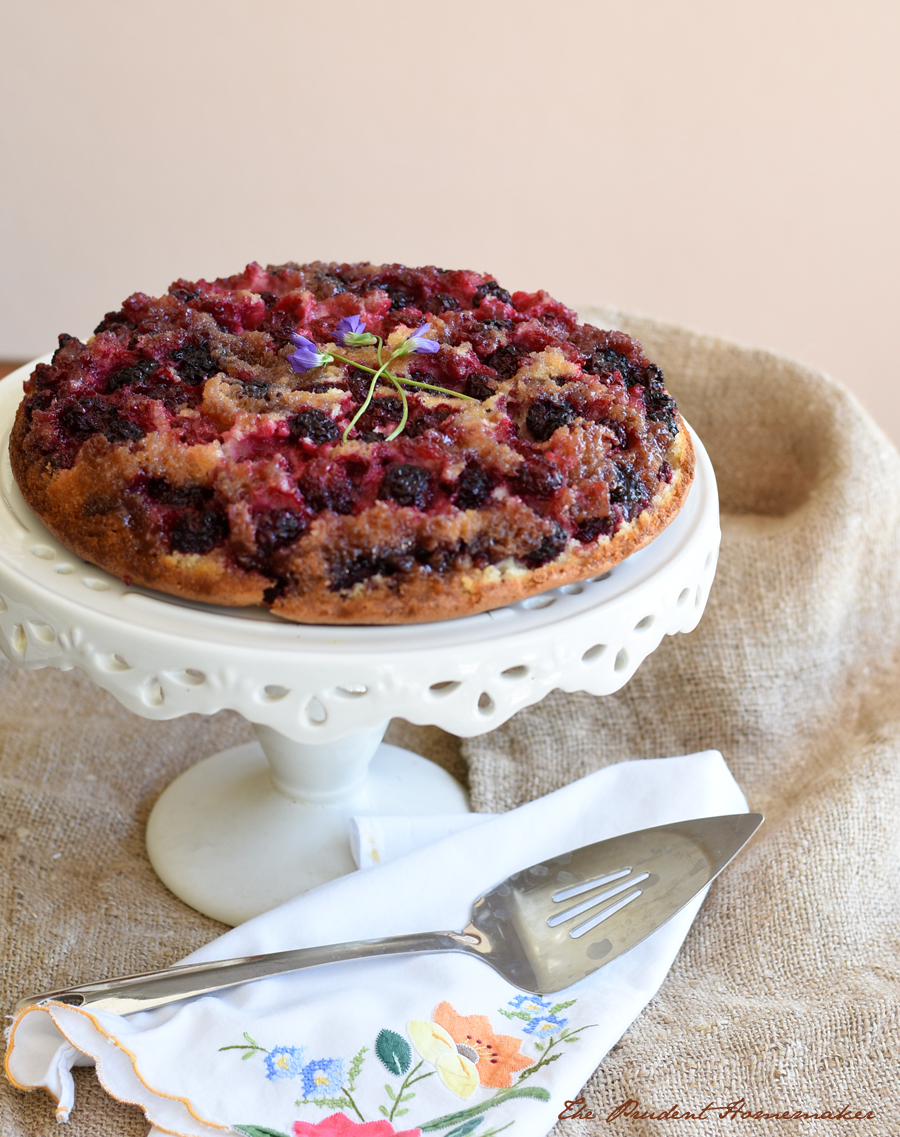 I made a pineapple upside-down cake. I decided to change it up a bit, and the next day I made a blackberry upside-down cake, using blackberries from the garden that I froze last year.
Some of the meals I made this week were ham and cheese crepes, crepes for breakfast, pancakes, pasta salad with green onions from the garden, breakfast frittata using Swiss chard and garlic chives from the garden, spaghetti, lentil soup with thyme and Swiss chard from the garden, and barley soup with Swiss chard.
My husband took Winter to the thrift store, where she found some new-to her jeans (priced at $4 a pair, instead of their normal price of $6 a pair!), and a straw hat that she is taking apart for a project. My husband found some HDMI cables (for $1 each), and a child-size camelbak water carrier for $5 that the girls can use when hiking.
I printed coupons from Coupons.com and also chose some Target cartwheel discounts to print as well before I made a trip to Target.
What did you do to save money last week?