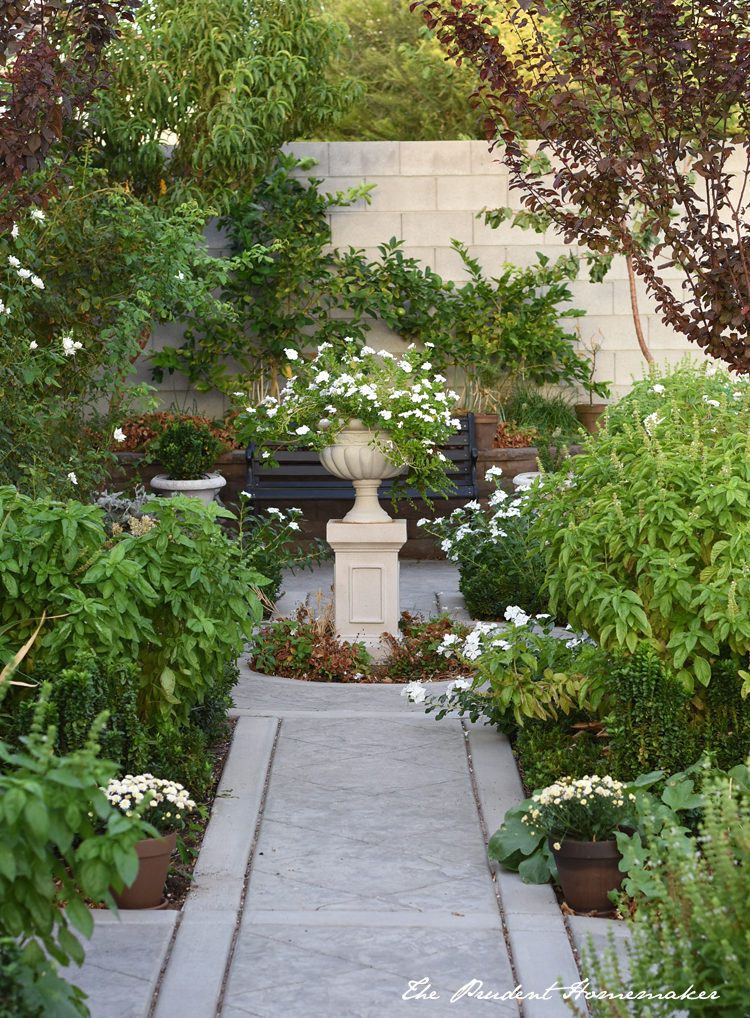 I have several things to do this month that are going to take a lot of time, so I have decided to write them as monthly goals rather than weekly goals.
I'd like to put both the house and garden in order, as well as work on several projects.
Garden:
1. Plant fall garden
2. Cut and dry herbs
3. Prune hedges in backyard
4. Pull all weeds
5. Find two possible leaks in the garden and have Cyrus repair them
6. Continue to prune grape vines back to eradicate caterpillar infestation
7. Transplant several plants
8. Cut back burned alpine strawberry plants. The sun burns these every year, but for several months of the year this part of the garden is in full shade. I'll plant new seeds and cut back burned parts. As temperatures cool, the plants will start to flower again.
9. Fertilize fruit trees
10. Fertilize roses. As the temperatures cool they will bloom again.
11. Reseed bare patches in the lawn towards the end of the month. At this time I will also manure the lawn to help it stay a deeper green in fall and winter.
12. Pick Thai peppers as they ripen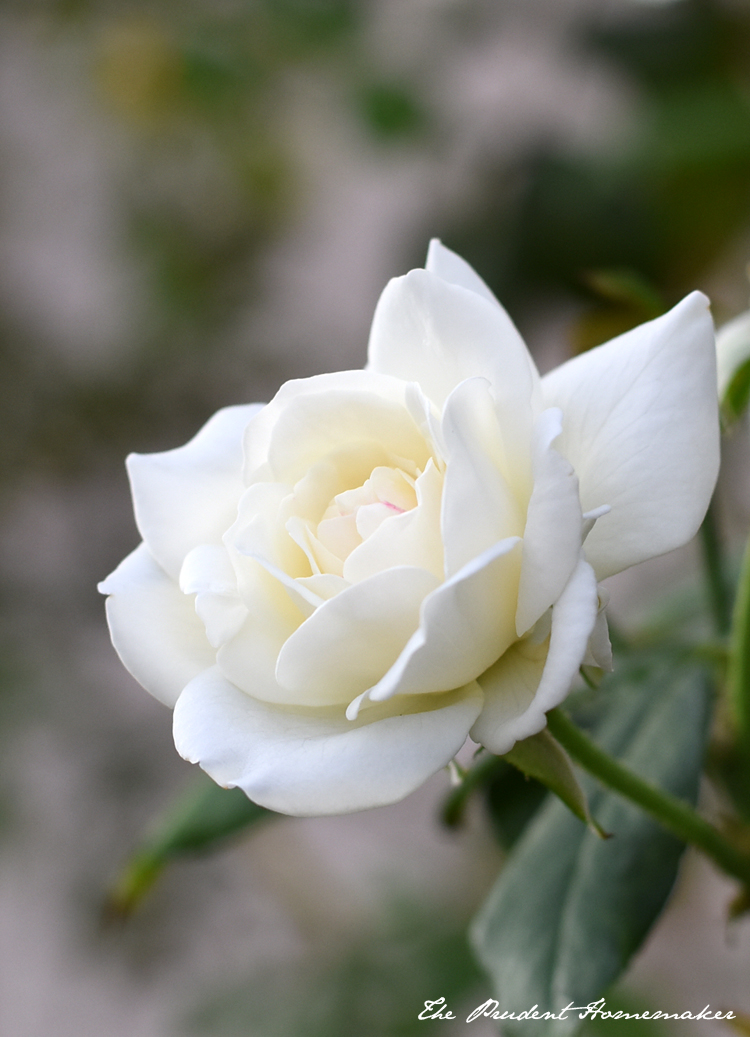 Organization/Cleaning:
1. Wash the front of all kitchen cabinets, stove/oven, range hood and dishwasher
2. Clean refrigerator
3. Organize/change out outgrown children's clothing (a major project)
4. Organize pantry (another major project)
5. Clean wood furniture with Murphy's oil soap
6. Clean laundry room
7. Organize sewing room (a gigantic project)
Errands/Shopping:
1. Trip to the nursery (local readers, there was a $10 off $50 coupon for Star Nursery that came in Saturday's Val Pak in the mail. The nursery is stocked with fall garden plants, and fruit trees tend to go on sale this month.) Ads are posted online for their stores in Nevada, Utah, and Arizona, and usually run Fridays through Wednesdays.
2. Trip to Winco (later in the month)
3. Trip to purchase some seasonal produce (I'll have to wait to see who has the best sale prices)
4. Trip to the library
5. Trip to Target (when I go will depend on sales)
6. Possible seed order(s) online depending on if I end up short when planting or decide to plant anything new
7. Trip to Costco
8. Place order from San Francisco Herb Company
9. Go to community garage sale with my list
10. Attend a few other garage sales if I don't find everything on my list
11. Trip to Lowe's
12. Trip to Macy's (maybe; I am going to watch the ads for a good sale on the item I need)
13. Pick up photos
Sewing:
1. Sew two aprons for myself
2. Sew 5 new pillows
3. Sew a dress for myself
4. Mend at least 10 items
Non-Sewing Projects:
1. Make a curtain rod from electrical conduit and hang it in the library
2. Iron and hang a pair of hand-me down curtains to hang in the library
3. Take new photos of the children to hang above the table
4. Take silhouette pictures of the children and make silhouettes to hang
5. Take/choose two images to hang in my bathroom in some frames I bought at a garage sale earlier this year
Personal Goals:
1. Exercise 4 days a week (walking, bike ride, exercise video or gardening)
2. Read scriptures every day
3. Attend the temple twice this month
4. Date out with my husband using a free meal coupon
5. Weekly at-home dates with my husband