I went through almost every children's clothing box this week (all girls clothes size 2 through 12 and boys sizes 7-18), putting away outgrown clothing, and pulling out larger sizes. It's 94º here, so I don't need warmer clothing yet, but I do need larger summer clothing. I found that for sizes 5 through 8 in girls' clothes, the boxes consisted almost entirely of winter clothing; what summer clothing they have in each size they have in their closets currently. This is a bit tricky since my 7-year-old and 9-year-old are both currently wearing size 8. I updated my garage sale list with needed items. I also spoke with each child about what they need and want to update the list before I went to a community garage sale on Saturday.
I spent a lot of time cleaning this week. I searched Pinterest for a few ideas and tried this technique on my range hood filters (my stove has 3) as well as this technique on my oven grates. I ran the self-clean cycle on the oven, but self-clean never really cleans glass on the door. A bit of searching suggested a paste of baking soda and water, which worked well. I tried several other techniques for cleaning the stove and surrounding cabinets, but these are the ones that worked the best for me.
I planted a few seeds in the garden, collected from my own garden. It's still too hot to do most of my fall planting.
A rainstorm came through on Monday. I turned off the drip system on Sunday night and did not need to water for most of the week. The storm brought us two beautiful days of temperatures 30 degrees cooler than the week before, where we turned off the air conditioning. The temperatures came back up and we saw temperatures in the low 90's by Thursday, but it was a glorious preview of the cooler weather that we know will come sometime next month. I collected water in buckets.
I checked out a few new shows to watch for free online. I only liked and would recommend one of them, Home Fires, which is on PBS.org. My U.K. readers have probably already seen this, as shows from the U.K. don't make it to PBS until after the season has ended. It's a piece set in England in 1939.
I found a few things on my list at the community garage slaes on Saturday. I also found a few things not on my list that should have been, including several Christmas gifts!
For Ezrom, I found a bicycle for $20. This wasn't on the list, but when I saw it, I knew it should have been. I asked the price (so many people don't put prices on items!), expecting the usual answer of $300 that we hear at garage sales. When the seller said $20, I said, "Sold!" That day, my husband checked it out, put air in the tires, and fixed it up a bit, and Ezrom gave it a good wash.
I found a pair of roller blades for each of the boys at two different sales, each for $2 a pair! The boys were thrilled!
I found a few items of clothing on our list (though not as many as I need, so I'll need to look for more sales throughout the coming month), paying $0.50 to $2 an item. I did find a few shirts and cardigans for my 7 and 9-year-olds. I found some beautiful Ann Taylor blouses and sweaters for Winter for $2 each. Some I gave to her now, and the rest I put aside for her birthday and Christmas. (You probably don't think Ann Taylor when you think of a 13-year-old, but these are perfect for her style). I asked her recently what she wanted for her birthday and Christmas and she couldn't think of anything, but she loves putting together outfits. I also found her a nice church skirt ($1), and a silk blend sweater ($1).
I took a risk and bought a couple of electronics. I found a 5 mp Poloroid digital camera for $7 that will go the Cyrus for Christmas. Later in the day I found a 13.5 mp Nikon Coolpix for $30, which will go to Winter. She was researching this particular camera last year. I've yet to test them both, but I will be doing so before Christmas. For $1 I bought a camera case at another sale that Cyrus can use for his camera.
I found a vintage Fisher Price record player for $10. I know they have started reproducing these, but the new ones take batteries! The old ones wind up, as they are a simple music box. This will be a Christmas present for Ivory.
I found a 2000 piece puzzle for $1 that will be a Christmas gift for Cyrus.
I found a new watch for each of the boys ($3 each) that will be a Christmas gift for them.
I found a beautiful gold beaded purse ($1), a pink pearl bracelet ($5) and an embroidered and beaded grey scarf ($0.50). I found a tiny gold frame for $0.25.
I came home with a few new games, including a travel Chinese checkers with pegs that fits in a zip-up case that looks like a cd holder ($1), a Monoploy card game ($.50), and a Go Fish Hawaaii card game for $0.25.
I found some vintage (1940's through 1960's) early reading books for $1 each. I found an oragami book ($0.25), and a couple of paperback stories ( at $0.25 each).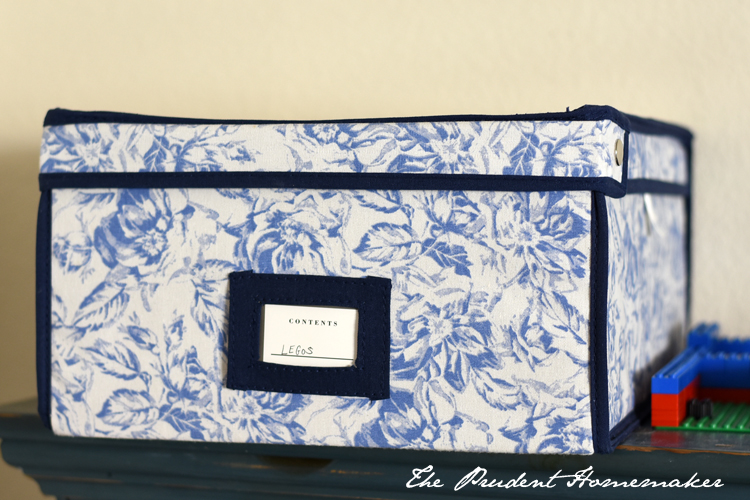 I found this storage box for $2, which will now house three girls' Legos. I found another nice small plastic bin for $0.75.
I bought two gold flower pots for $1 each. I found two packages of shoelaces for $0.10 each.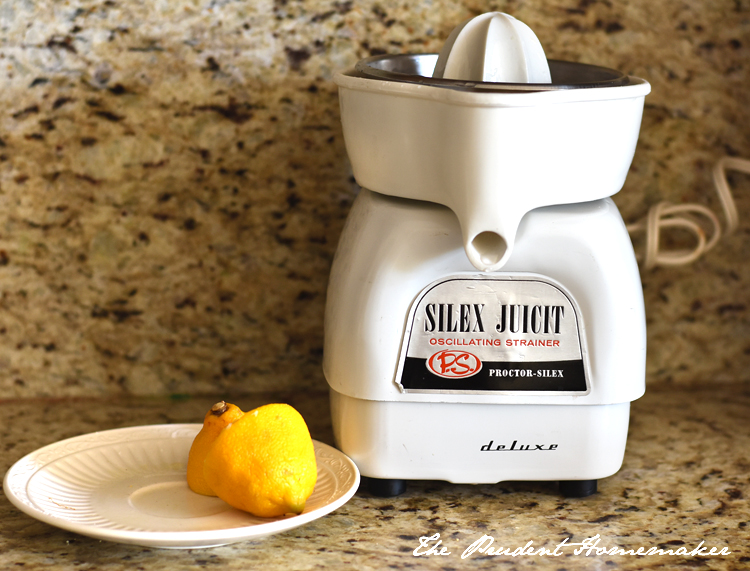 It's always great when you can go with someone else. My mom always sees things that I miss, and she saw something on my list that I walked by twice without noticing, which was a Juicit. My mom has one that I have been borrowing for juicing our lemons. This one is very similar. It was $5 and my mom bought it for me as an early Christmas present. She also gave me a popup hamper that she found for $0.25, which was great because the girls somehow busted the last one I had in their room. She found a few things for some of the children for Christmas as well. She also found me an oval vintage metal embroidery hoop for $0.25!
I found three orange peelers and a small spatula, each for $0.25. I also found several plastic drawer bins ($0.25 each), and a metal wastebasket for the boy's room ($2).
I bought a toddler bed (with a mattress) for Ivory for $15. This wasn't on my list, but it will work well for her. This caused me to do some rearranging in the girls' bedrooms, and I switched one child into a different bedroom so that Ivory will be able to nap better. I've now got some redecorating to do! The switch is prompting to me to hang up some things in the girls' rooms that I haven't done yet, so that will be good, and I think they'll end up happy with the switch.
What did you do to save money last week?