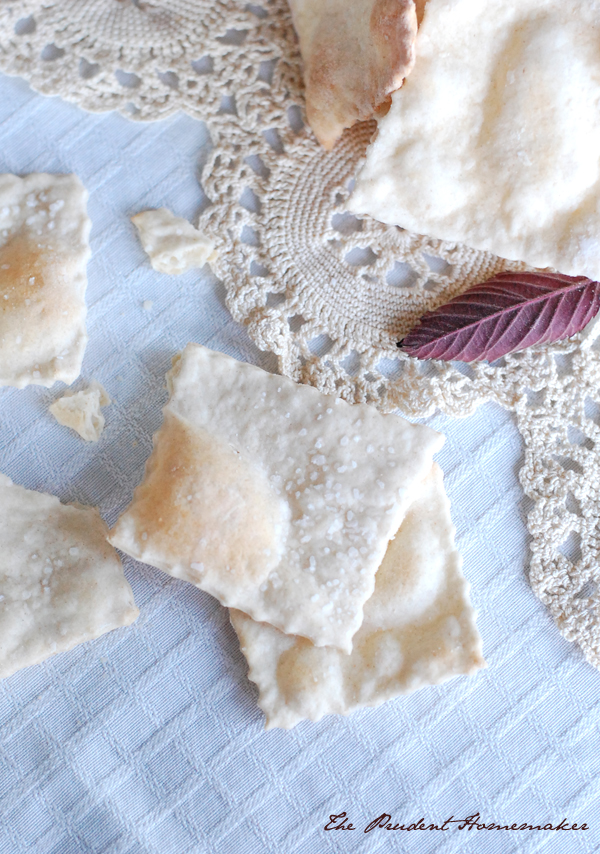 Today I'm bringing you two new recipes on the website. These took a while, because I kept making new batches, testing variations in the recipes, until I was satisfied. Plus, my family wanted to eat them as soon as they were done, which often left no chance to take pictures!
One is for saltines. These are great for making tomato cheddar sandwiches.
The other is for wheat crackers. For these, I wanted a wheat cracker that tasted like Keebler's Toasted Wheat crackers (in other words, not at all like Wheat Thins). I think these do that.
I think crackers are one of the most overpriced items at the market. Go make your own and save yourself a few dollars per box!If you like softer crackers, roll them a little thicker. If you like crispy crackers, roll them super thin.