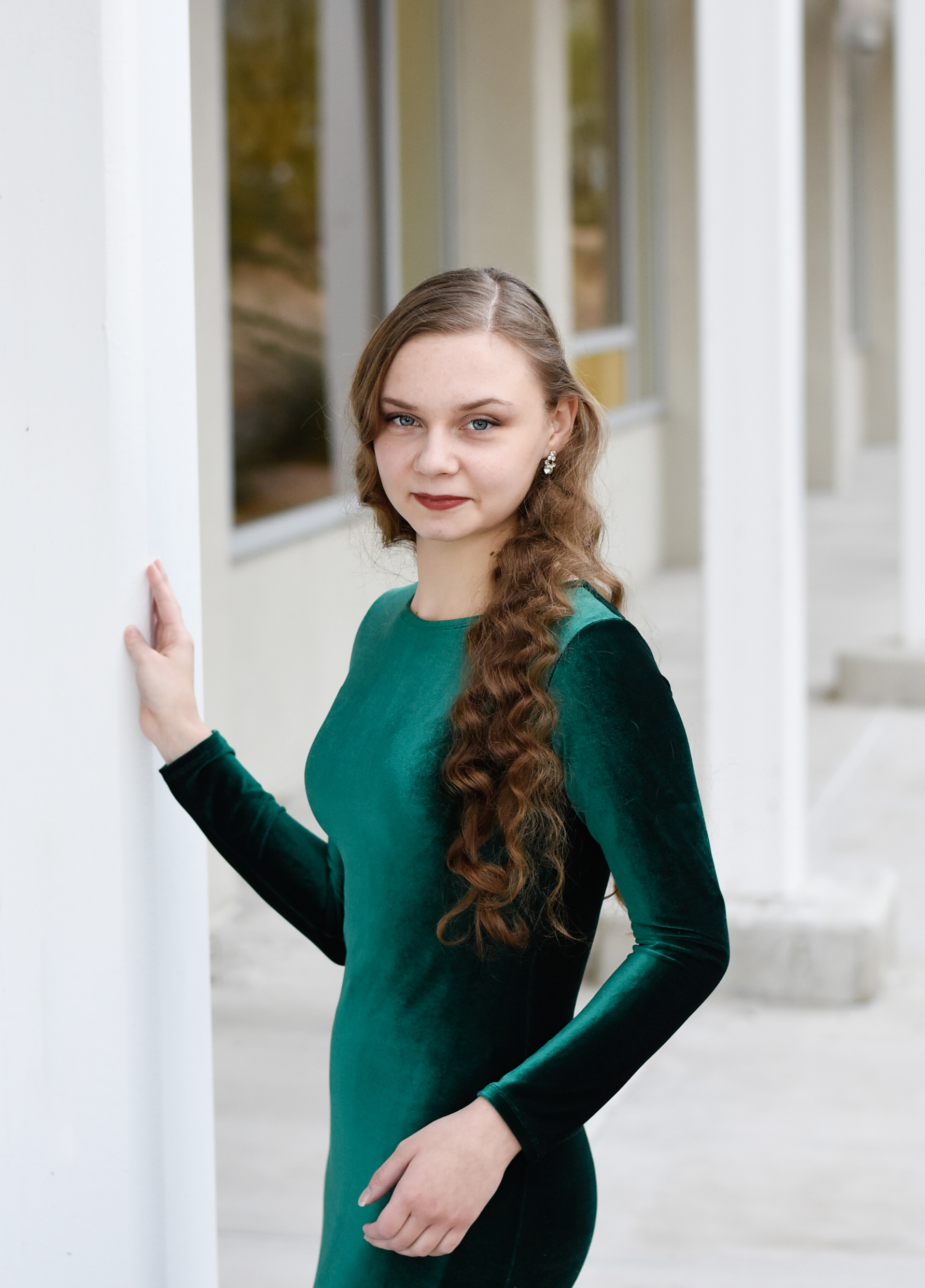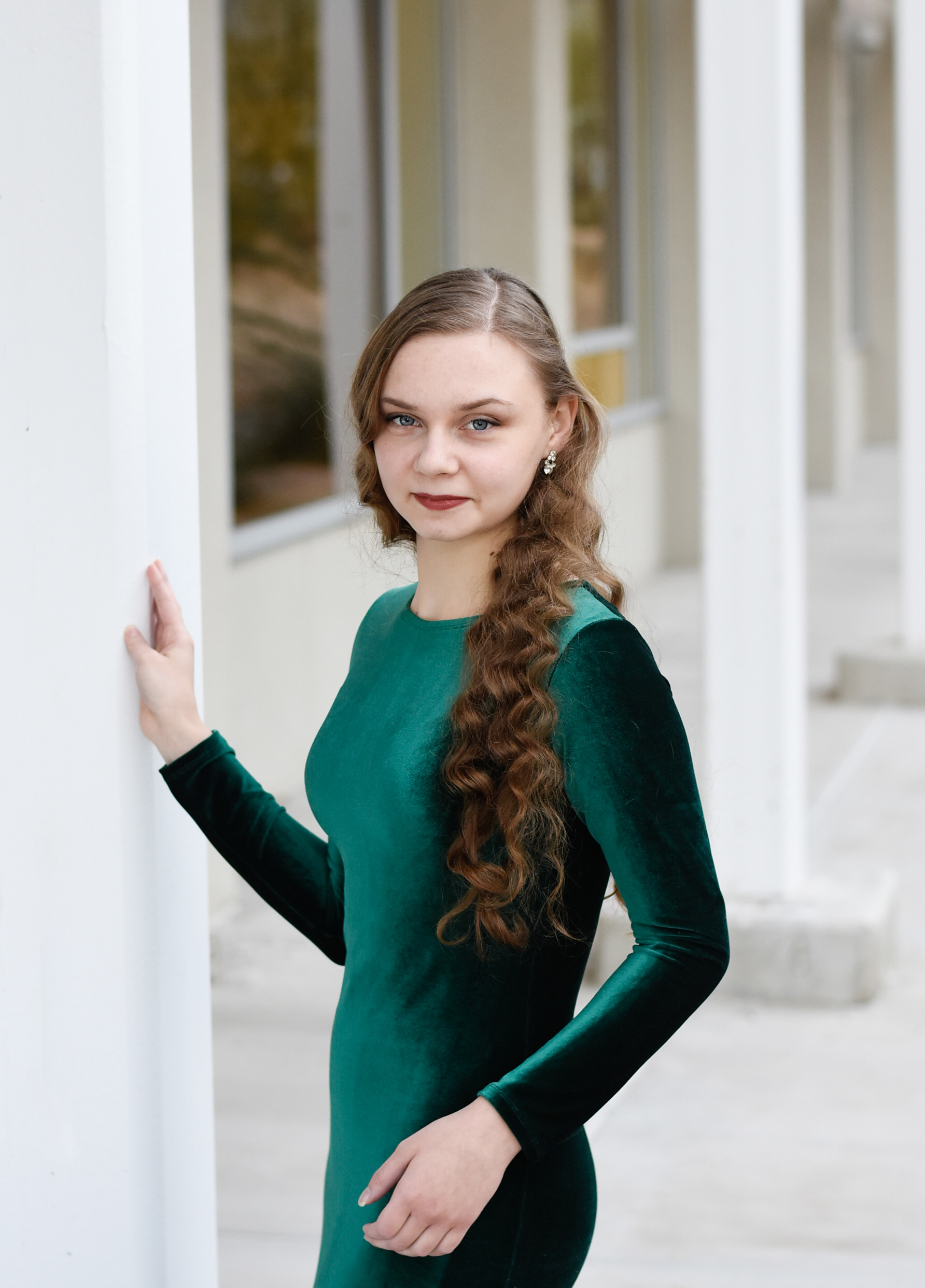 Winter is wearing her latest creation, a dress she designed herself.
So . . . the whole reason Winter took the Hi-SET last week (a little bit earlier than she had planned to take it) was because her university school of choice had reopened their admissions for both spring and fall terms.
If you missed the announcement at the end of my last post, here it is again:
Monday night, Winter applied to the university.
Tuesday afternoon, Winter received her acceptance! She will leave for school in April!!!
She will be attending Brigham Young University-Idaho and will be studying apparel entrepreneurship.
Wednesday night, we filled out the FAFSA forms (student aid). We don't expect anything for April as it is so late, but we filled everything out for both school years (Spring and Fall Terms, which use two different tax years) just in case. Our goal for each of our children who choose to attend college is to graduate without student debt. Attending low-cost universities is a big part of that. Tuition for her is currently $2059 a semester.
Thursday we researched and compared apartments online. By pulling up the university on Google Maps, we could easily see the names of the apartment complexes surrounding the school and check out their websites. We found a place that was considerably less than several other apartments–and it's still real close to campus.
We went shopping for several things for her apartment, comparing prices and ending up with some great deals. I had been comparing prices at several places over the last several months, and we were able to get the things she needs to be able to cook on her own at low prices. Cooking on her own will save her so much money over the meal plan (which averages $6.50 a meal!). We'll set her up with some containers of bulk items (we bought containers that will fit in a shared apartment) including rice, pinto beans, flour, sugar, oats, and grits when she starts school in a month and a half. We discussed meals she plans to make and I made a pantry list for her to be able to make those meals as well as a list of fresh items that we will buy locally for her when we drop her off. The pantry items will come from our pantry. I will need to buy a couple of things that we are low on, but most items we already have.
Winter hemmed some pajama pants for my husband.
I ordered a new pair of glasses for my daughter through Zenni Optical, going through Ebates first to receive 2% cash back.
I read two e-books from the library.
It warmed up here, so I turned off the heat in the house and even opened the windows for a few hours a couple of days.
My eldest son found a new to him motorcycle helmet at the thrift store for $6. He also found a suit in his size for $16. He has been wanting a suit for a long time and had not found one before. This one needs new elastic in the pants waistband, but since he has suspenders, he was able to wear the pants without a problem.
The WWPI (Wedding and Portrait Photographers International) Convention was held here. It was $400 to attend, but I found out about a local way to attend just the expo floor for free, so I signed up for that and attended a few hours one day. Next year I hope to attend the expo floor for longer, as several free presentations were going on that I didn't have time to attend this year.
I harvested lemons, Swiss chard, and green onions from the garden.
What did you do to save money this past week?
Disclosure: As an Amazon affiliate, I earn from qualifying purchases made through my links. This means that I earn a small percentage from any items you place in your cart and purchase within 24 hours after going to Amazon from one of my links (i.e., it doesn't have to be an item I have linked here). If you're going to be making a purchase from Amazon, I thank you for using my links to support this site!