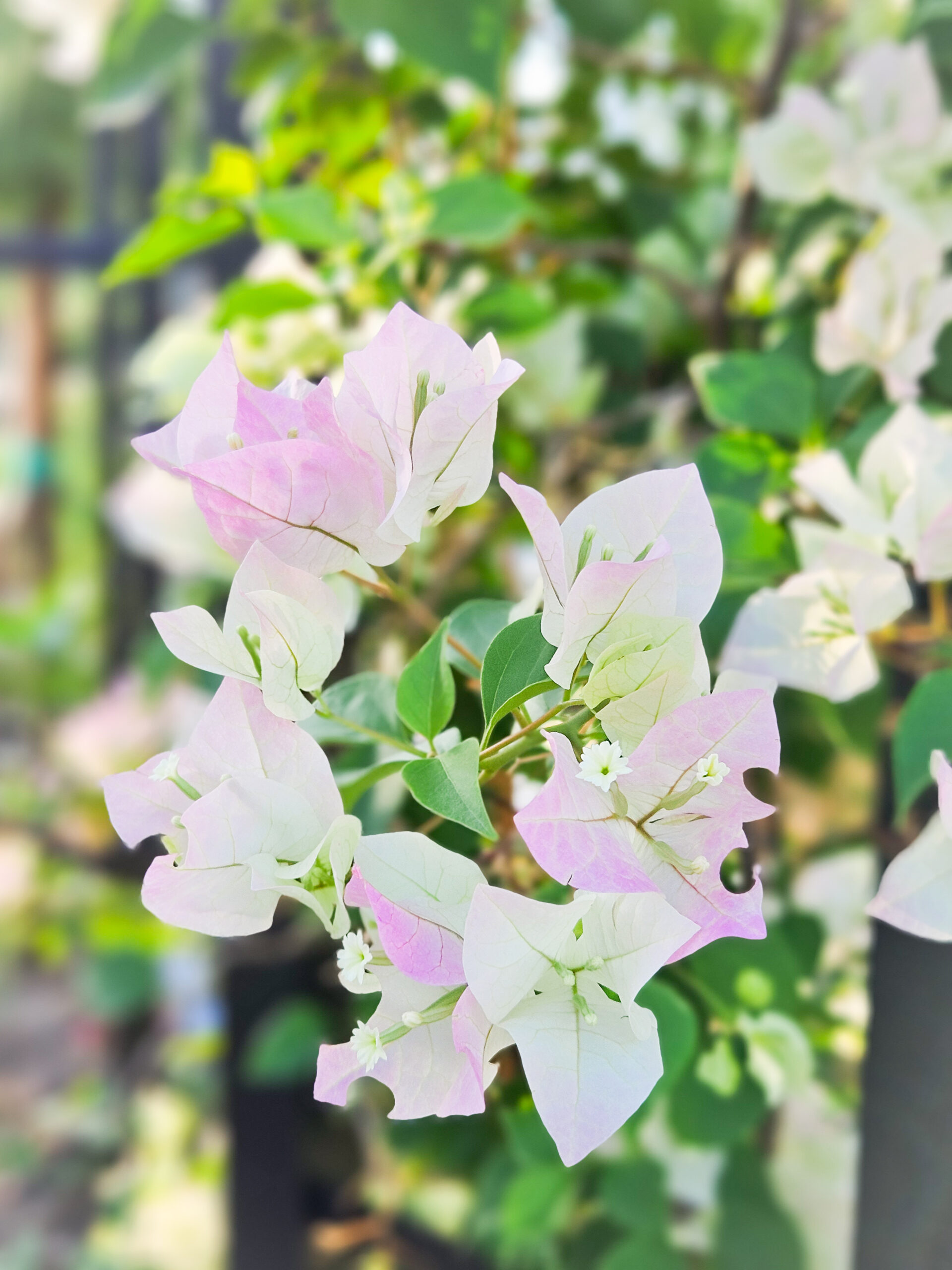 It was a very expensive week, as bith of my two central air conditioning units went out and one needs to be replaced (the other was repaired last week). It's very hot in the house, and it will be until the new unit comes and can be installed at the end of this week. It's 108°F/42°C here.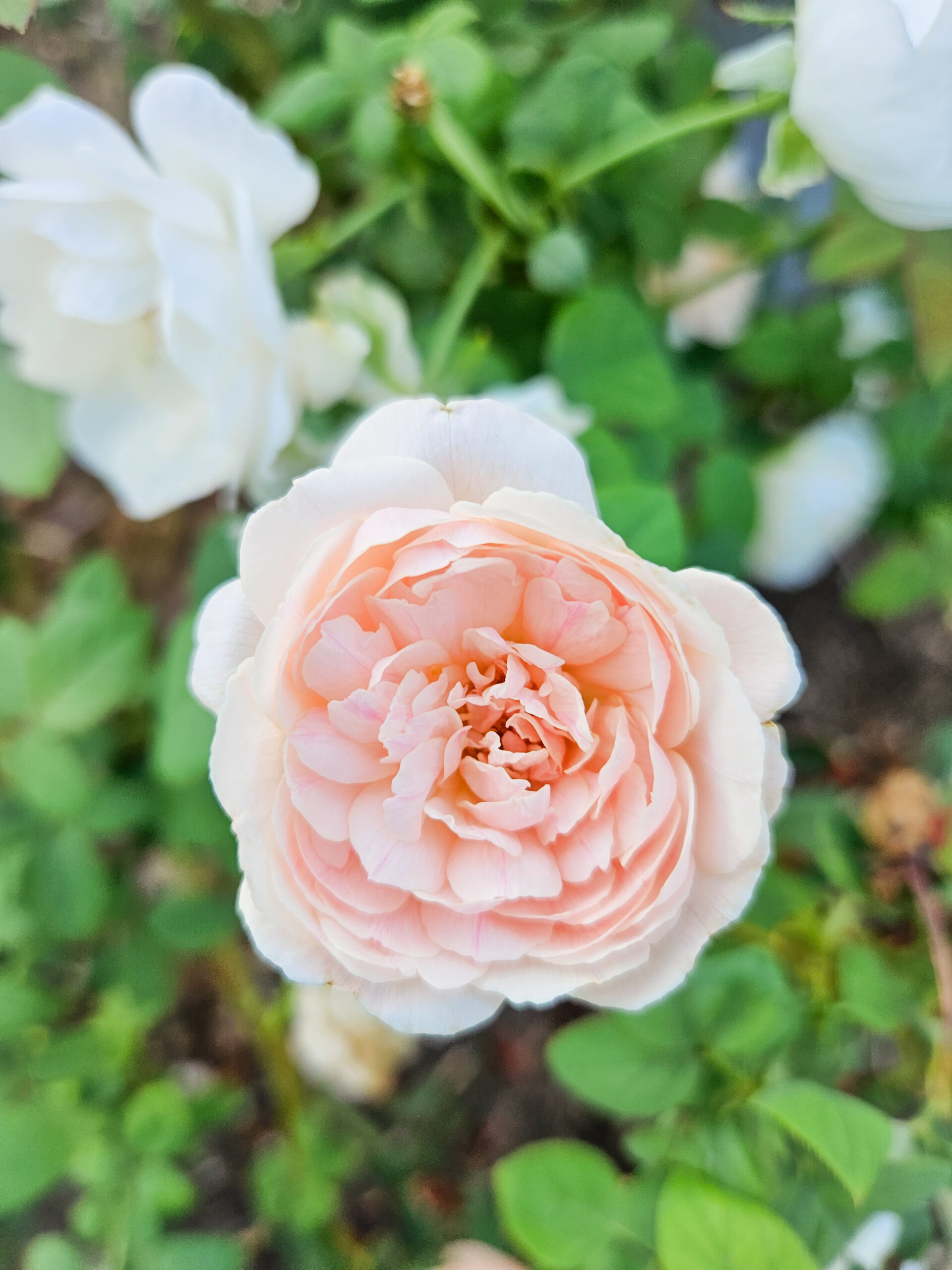 This is a major expense, so my efforts to save money in all areas are more important than ever.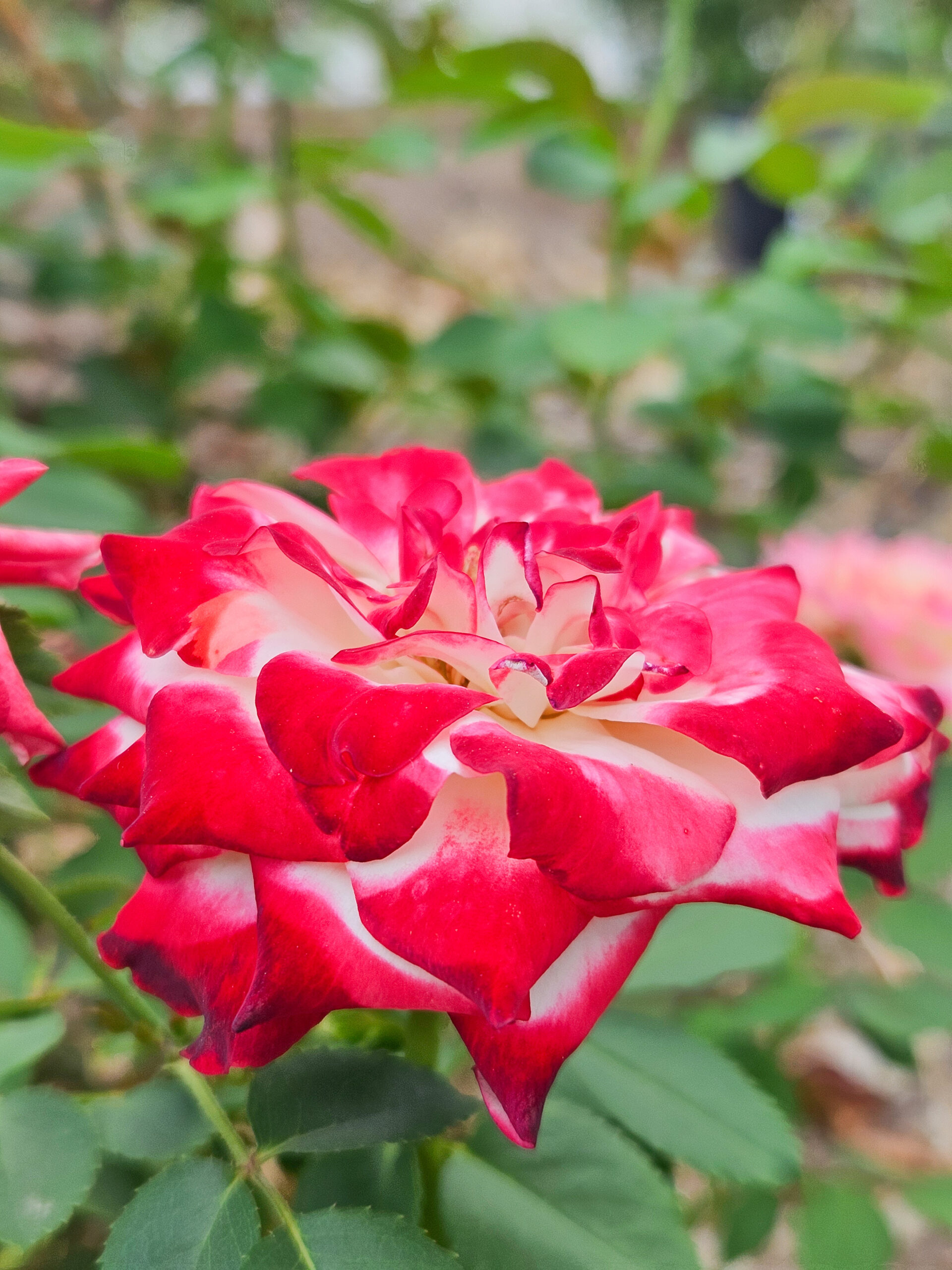 Thankfully, I had baked several meals' worth of chicken the night before the first air conditioner went out, so I didn't have to use the oven.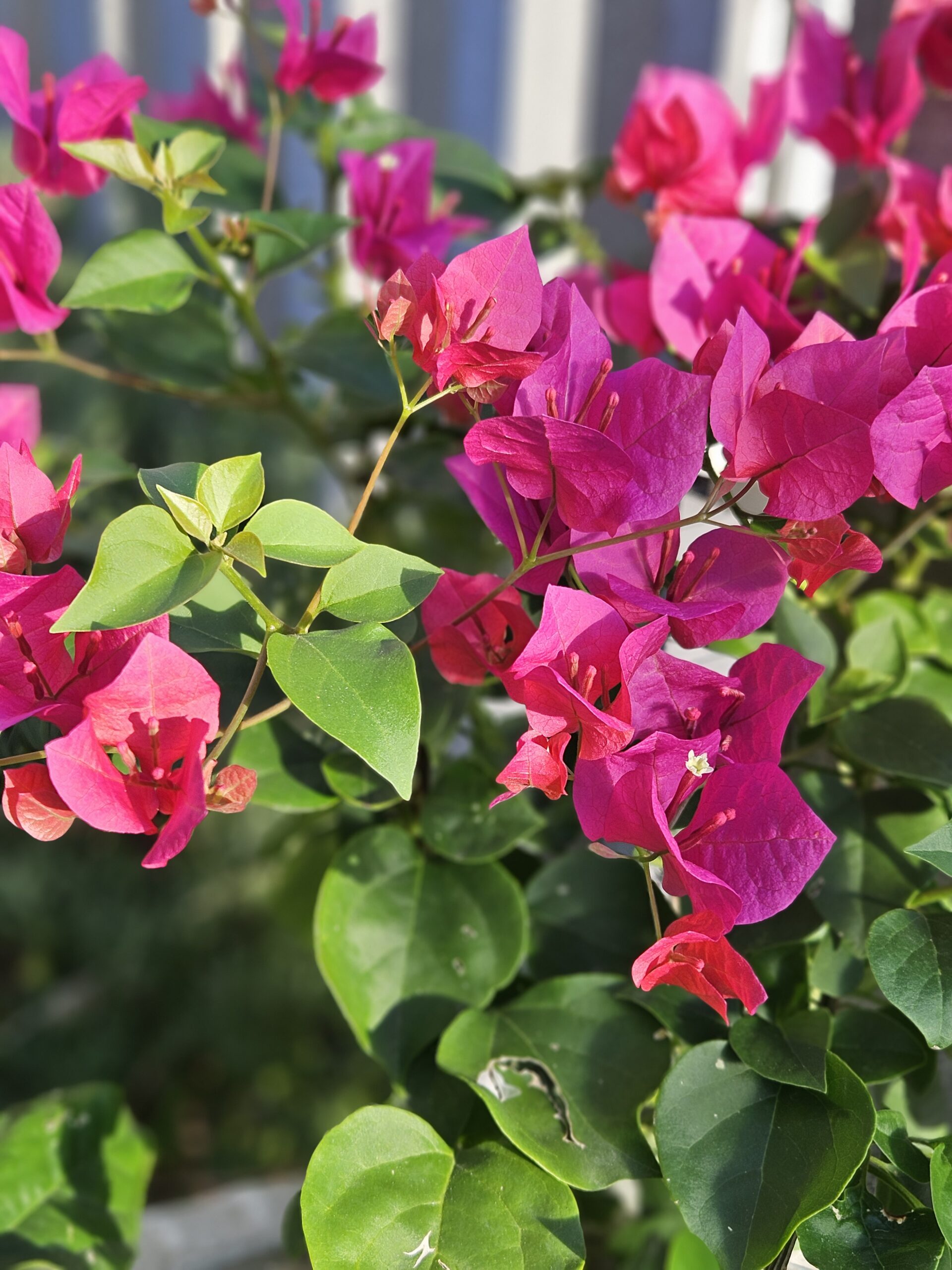 I got a flat tire due to a large screw in my tire, and was able to fill it temporarily with air and drive to a repair place, which fixed it for free. These are new tires and I was very grateful to have been able to get it fixed; I went in half an hour before they closed, and they still fixed it for me.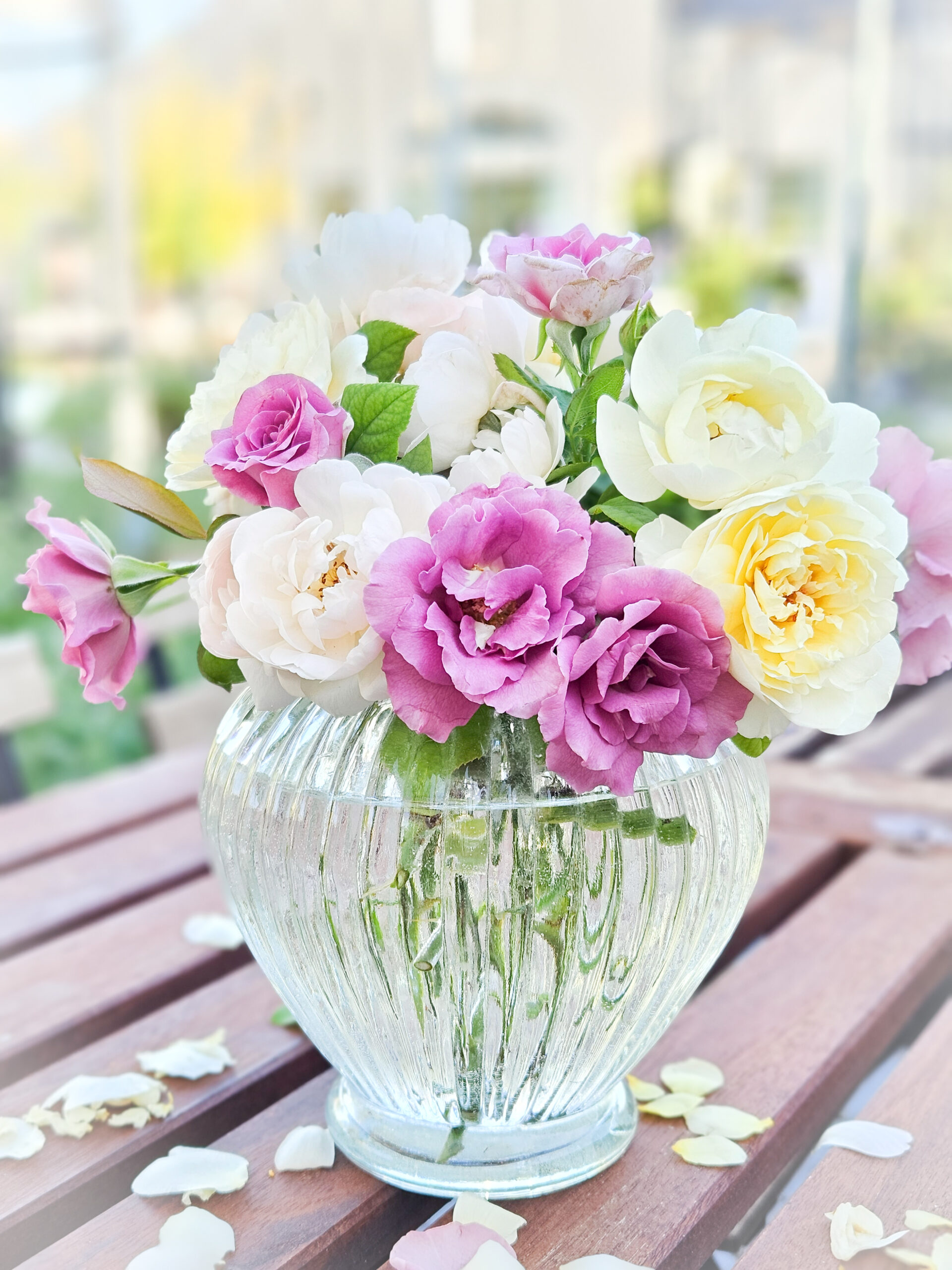 We had leftovers, salads, quesadillas, sandwiches, omelets, and pancakes.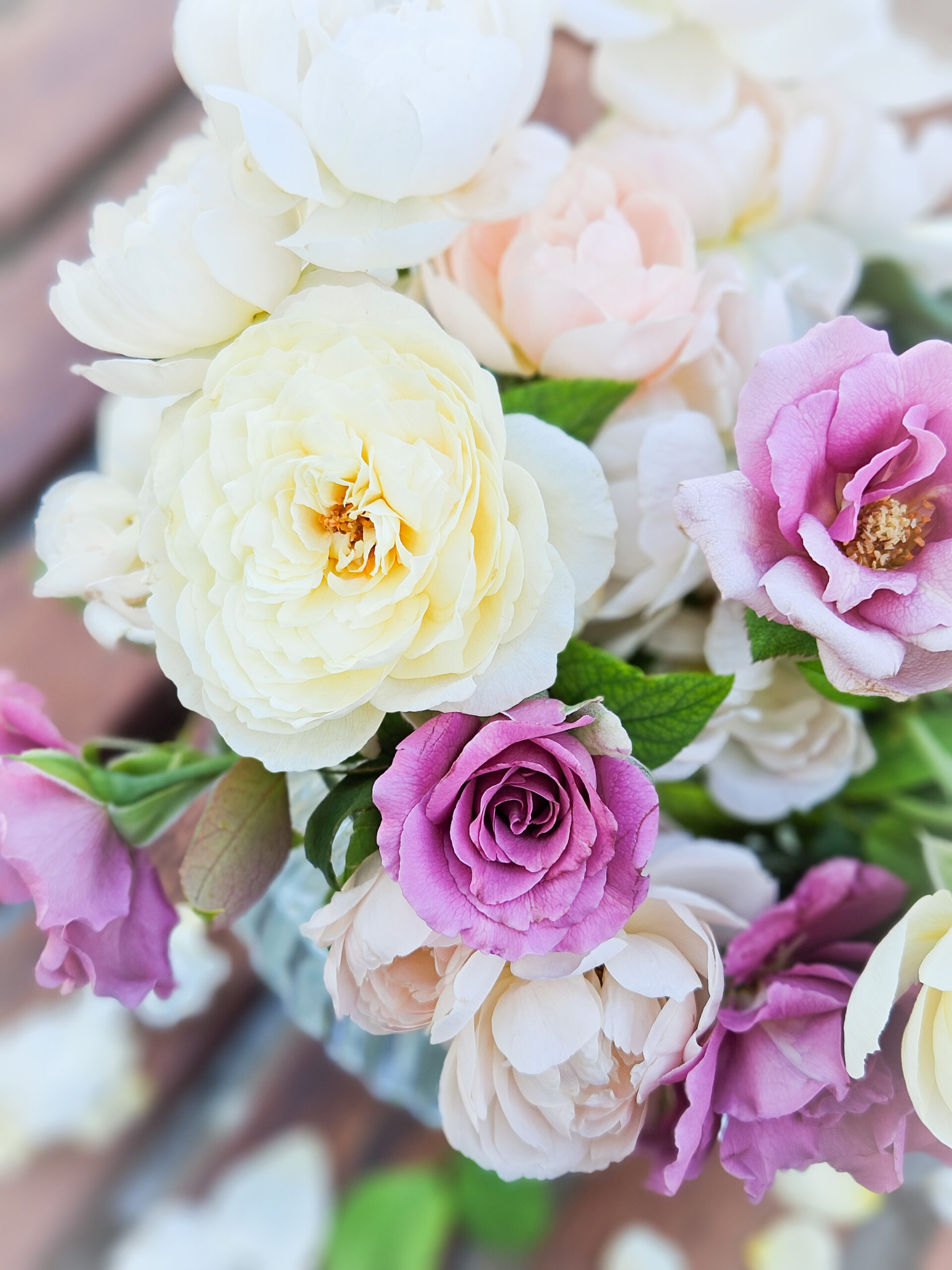 I cut roses from the garden to enjoy inside. I don't usually get roses in August, and not all of my bushes are blooming yet, but enough were to cut an arrangement's worth.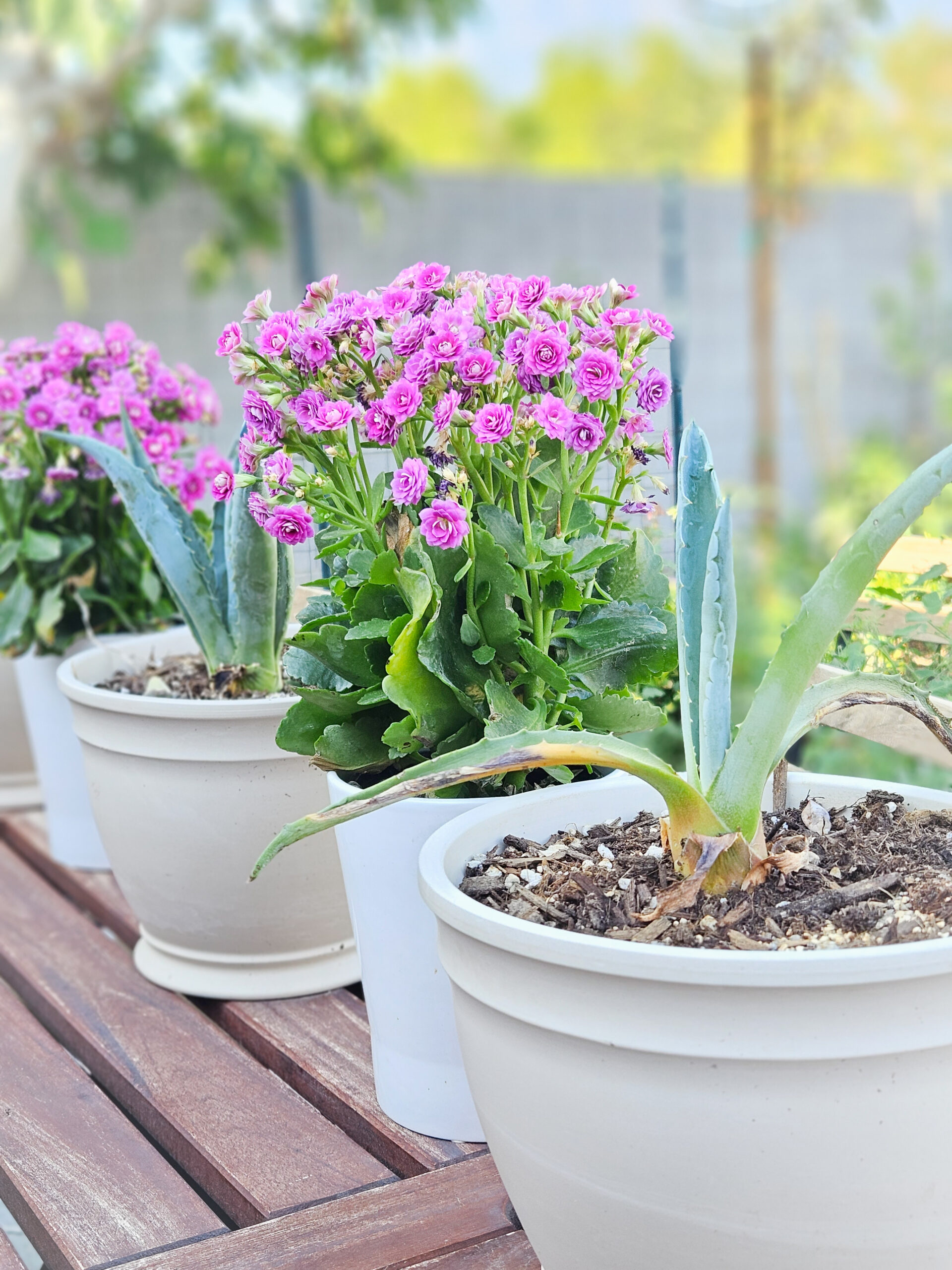 I enjoyed breakfast outside alone one morning. I moved my pink kalanchoe (shown above) from my kitchen table to my outside table to enjoy during my meal. I have found that a quiet breakfast alone early in the morning brings me a lot of peace. I don't have to spend the money to go out, and I can keep my meal low-calorie, while enjoying the garden in the early morning hours before it gets hot.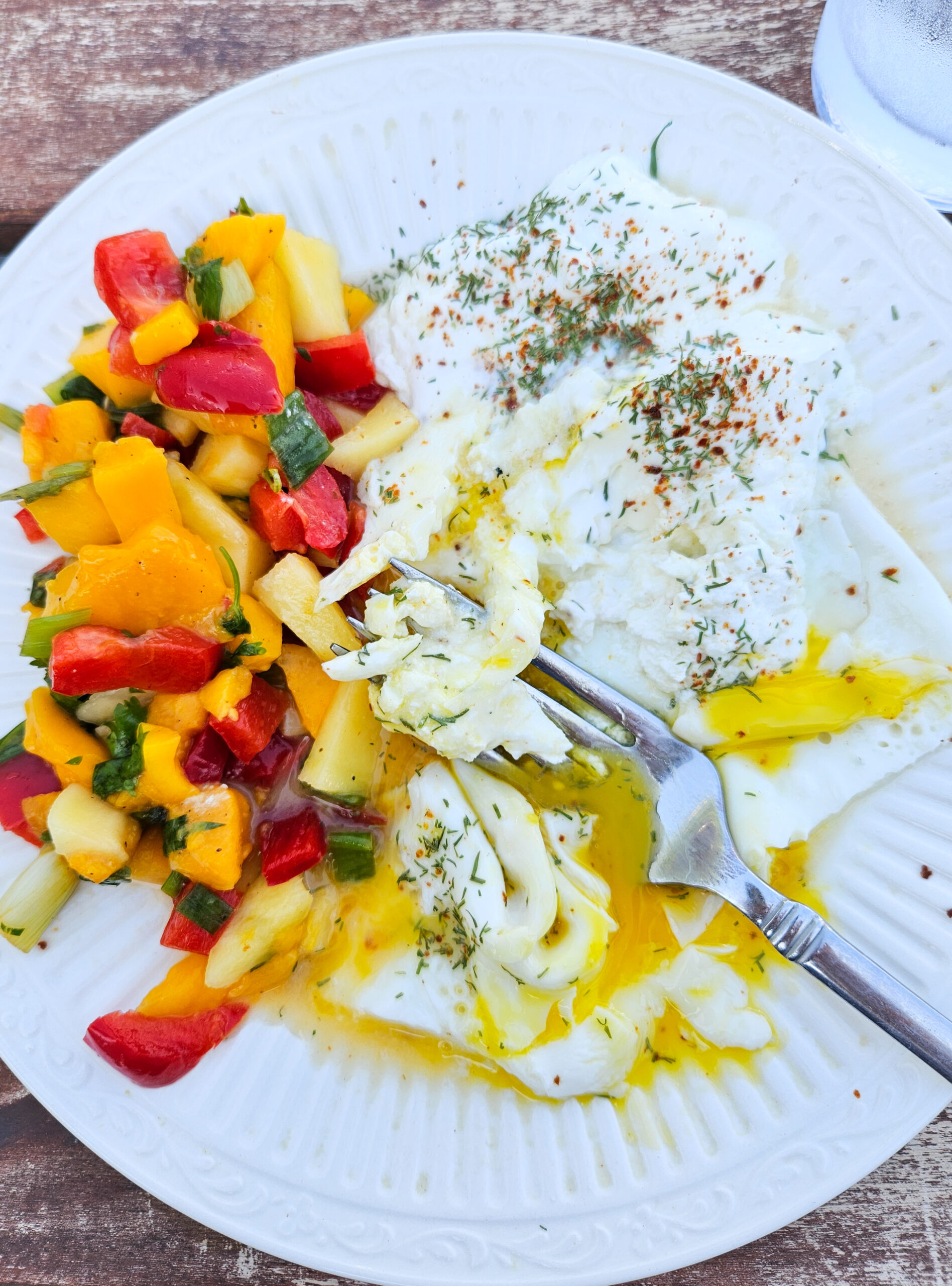 I found a dress for myself for $16.99 at Ross. The sleeves were extremely long and loose, and didn't seem to match the style of the dress. I cut them off at the elbow and I will be hemming them this week. I plan to use the fabric from the bottom of the sleeves to sew a matching purse.
I collected warm-up water from the shower and water drip from the one working ac unit while it was working and used that water to water potted plants in the garden. I also poured all water left in drinking glasses at the end of the day onto my potted plants.
I said yes to 4 leftover cheeseburger patties, some bacon, and some hotdogs at the end of a church dinner when the food was offered to me.
I harvested garlic chives and mint from the garden.
What did you do to save money last week?
I appreciate your support of my website! As an Amazon affiliate, I earn from qualifying purchases made through my links. This means that I earn a small percentage from ANY items you place in your cart and purchase within 24 hours after going to Amazon from one of my links (i.e., it doesn't have to be an item I have linked here).  If you're going to be making a purchase from Amazon this week, I thank you for using my links to support this site.