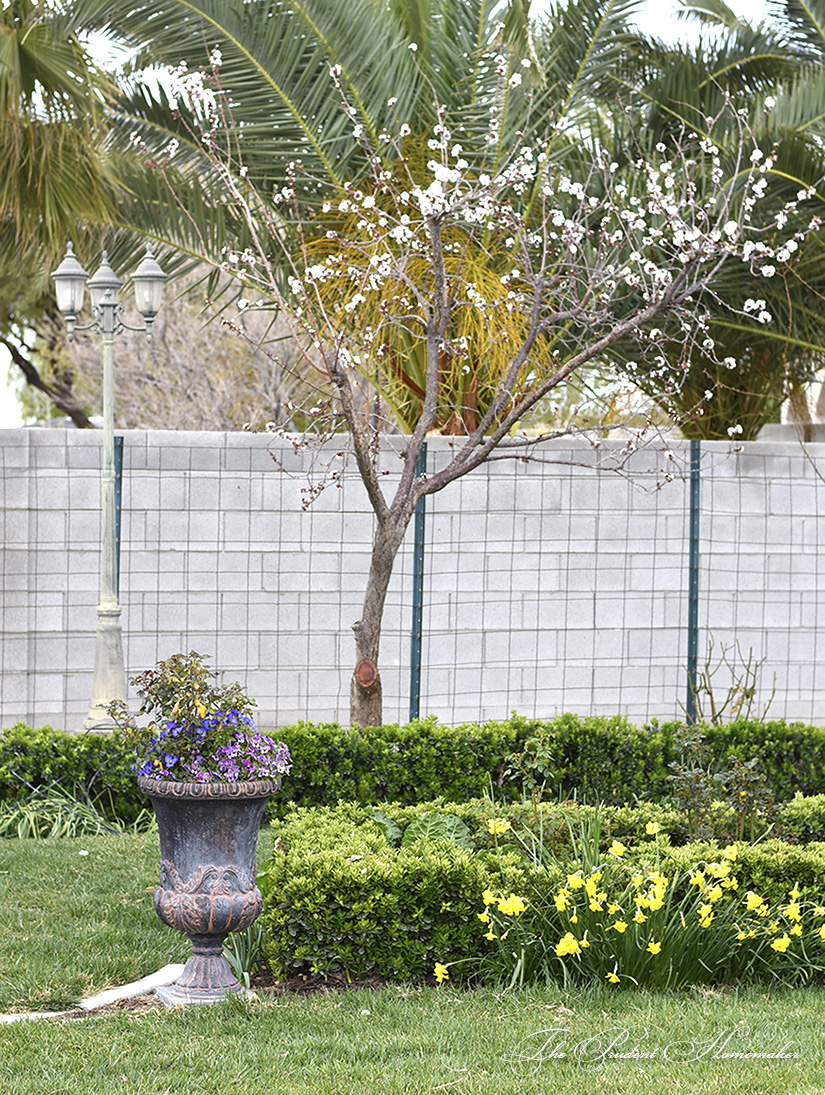 I went through more drawers and cabinets. I straightened what I wanted to keep and added anything I haven't used in the last year to the garage sale pile. I reorganized my kitchen drawers in a way that makes more sense for how often we use things. It was such a simple rearrangement that I can't believe I didn't do it years ago; it only took a bit of time and some thought to make things more organized and future time spent in the kitchen more pleasant.
My mom also went through her cabinets and closet and added more to the sale pile. Our piano teacher gave me a bag of clothes and some shoes that she no longer needed which I added to our sale.
We kept a few items from my parents' stuff (including a staple gun, a clock, and some scotch tape) and two onesies from the piano teacher's items.
I had my garage sale for 2 days (Friday and Saturday). I moved up my sale a week as the weather was supposed to be warmer this weekend than the following weekend (by 10 degrees Fahrenheit). March, April, and October are the big garage sale months here as that is when the weather is nicest (come the first weekend in May, it is too hot to have sales). I wanted to have my sale early enough to use some of the money I earned to go to the many community garage sales in April (the HOAs here allow several communities to only have sales twice a year, most of which are the second weekends in April and October, but there are few communities who have theirs the first weekend and a few the third weekend).
Friday was beautiful and the sale was busy. Saturday was overcast (but still beautiful) but my garage sale was very quiet with fewer customers. I still made $310 between the two days (most of it on Friday). I'll take the rest that didn't sell and donate it next week (and get a receipt to use for next year's taxes). I made enough to put some aside for future garage sale shopping in April (I shop with a list of needs and wants), purchase the two fruit trees I'm planning to buy this month (I'm waiting for them to go on sale for $25 each), purchase tomato plants this month, and put the rest towards other needs.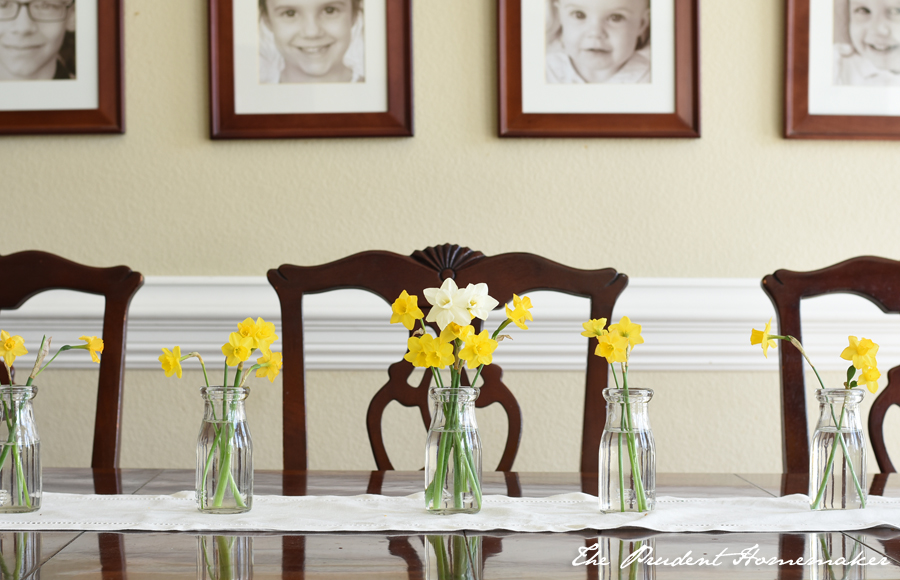 I cut daffodils from the garden for the table.
I harvested Swiss chard from the garden multiple times.
My husband worked from home one day, saving gas to his office and back.
My eldest daughter attended a free performance with a friend.
I added water to my lotion bottle to get lotion from the bottom of the bottle. This gave me lotion to use all week (the bottle is too thick to cut open).
I collected shower warm-up water and used it to water potted plants in my garden.
I took the dried fir needles off the branches I have been saving since December (from the free cuttings I had) and added them to the white garden under my rose bushes to help acidify the soil.
We celebrated a daughter's birthday at home. I made lemon meringue pies for dessert per her request using lemons from our trees.
What did you do to save money this past week?