If you follow me on Instagram, you saw that we had quite the rainstorm here on Friday! The valley received an average of two inches of rain, and containers in my garden measured that amount. It was a thorough, soaking rain. Normally, when it rains here in what we would consider to be a lot, the ground is not wet more than half an inch deep at most.
I dug out and removed a peach tree that has been destroyed by borers, and found that the ground was wet all the way down.
Thankfully, I turned off our drip irrigation early Friday morning, as it was not needed.
I put out buckets and containers to catch rainwater from the roof. I will use the water to water potted plants in my garden this week.
Most of the valley also received rain on Saturday, but we only saw a handful of sprinkles at my house.
Both days were good additions of water to Lake Mead. I read last week than an inch of water in the lake is equal to two billion gallons of water. The lake was up by .38 feet Saturday and .04 feet Sunday. We are still below a very low level that prompted serious cutbacks and new regulations in 2021, but the lake is rising! (This is mostly due to water being released downstream from Lake Powell, which exists due to higher snowfall and rain in Colorado).
The storm brought much cooler weather to us; my new air conditioner was installed just in time for me to not need it for a couple of days! The temperature is already rising again, but we are having cooler mornings, so I open the windows and doors in the early mornings to allow a cross breeze to cool the house ten degrees below where I keep my thermostat set, ensuring I don't need to run the air conditioning for many hours each day.
The much higher rates we are seeing for electricity and water that started this year are making every bit of savings even more crucial. Summer bills are now totaling $900 a month between the two, which is much more than I have paid in the past. I know those of you in Europe and the UK have had even greater increases in rates than we have, and many of you are planning to keep your houses even colder this winter. For us, the largest bills are in the summer, though our natural gas rate has also increased, and we will have higher heating bills in winter as well. We keep our house cool in winter and last year was warmer; I barely needed to run the heater.
All of which is to say, I am watching my utility usage very carefully, and continuing to look for ways to save every drop of water and every bit of electricity and gas.
The cost of food is also rising dramatically. I am looking at how much more I can possibly grow in my garden, sowing seeds in spots when plants die and continously looking at planting dates.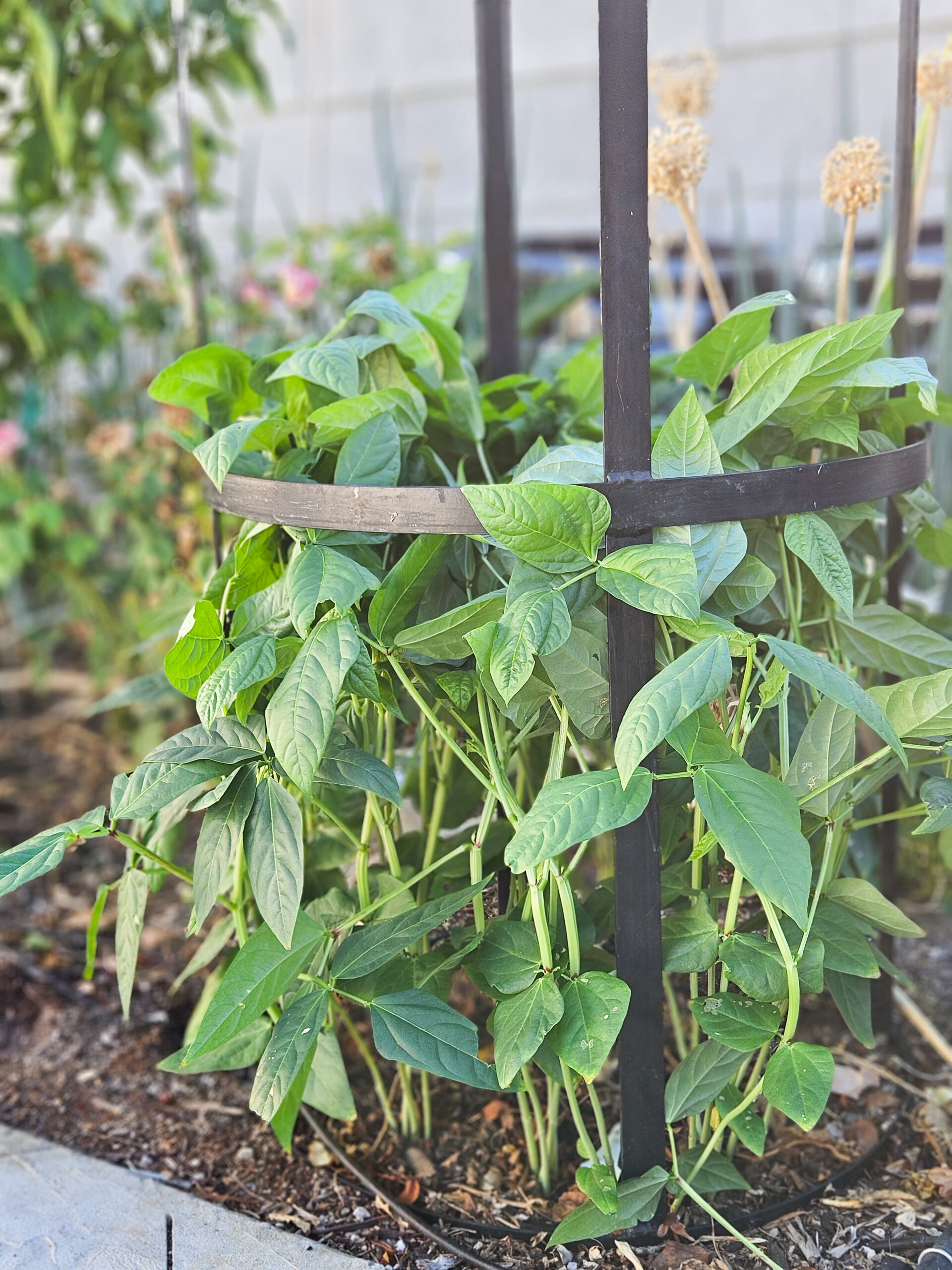 I have taken advantage of the cooler weather from storms to sow seeds whenever possible. I sowed bean seeds a few weeks ago in a couple of obelisks where my tomato plants died, and they are already this tall! I sowed more seeds this week in another. I have heard good things in local groups about sowing these in mid-summer for a fall crop here, so I am experimenting with this, as srping planted ones tend to burn in the sun before they produce many beans. Adjusting my planting calendar is helping me to grow more food in my garden.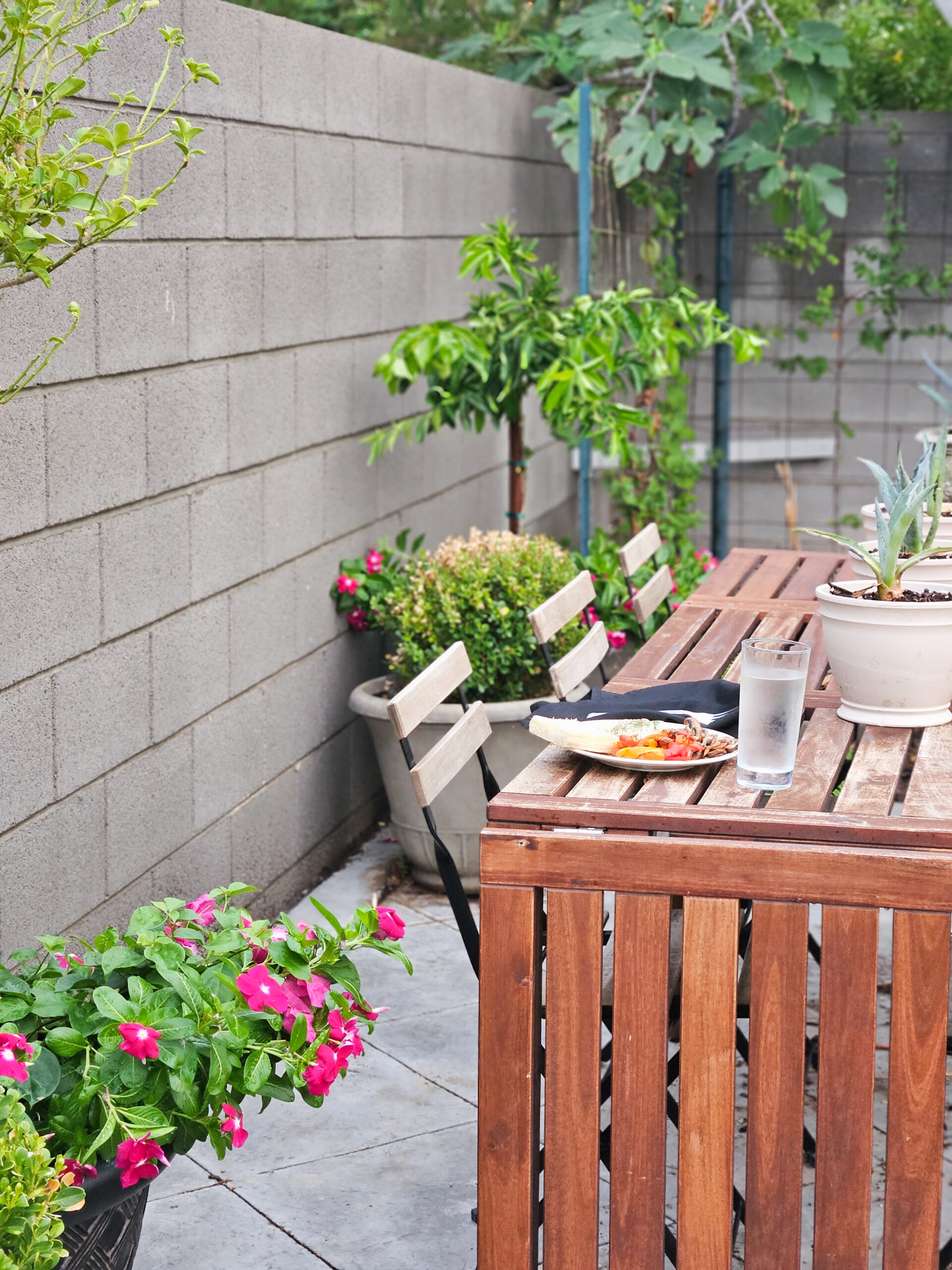 I have started using more peppermint. I used to have a ton of peppermint in my garden before the renovation; it was the only thing that would grow in a shady spot (which we changed to make into the small patio area above). I never needed that much peppermint when I had it! I decided to try planting peppermint in the shade of the nearby fig tree. Though peppermint is considered invasive, I have had issues with it burning and dying in full sun the last two years, so I am trying to grow more in the shade.
I had planned on buying ten plants, but they were $3.99 each (double what I paid just a few years ago) Instead, I bought five plants, and I took cuttings from two to root inside.
I am using peppermint in recipes, but the last couple of years, we have enjoyed it as an herbal tea. I won't have much this winter as my other plants in the sun just burned to the ground in the sun two weeks ago, but the plants should be able to grow some before they go dormant in the winter, and I will harvest as much as I can before then.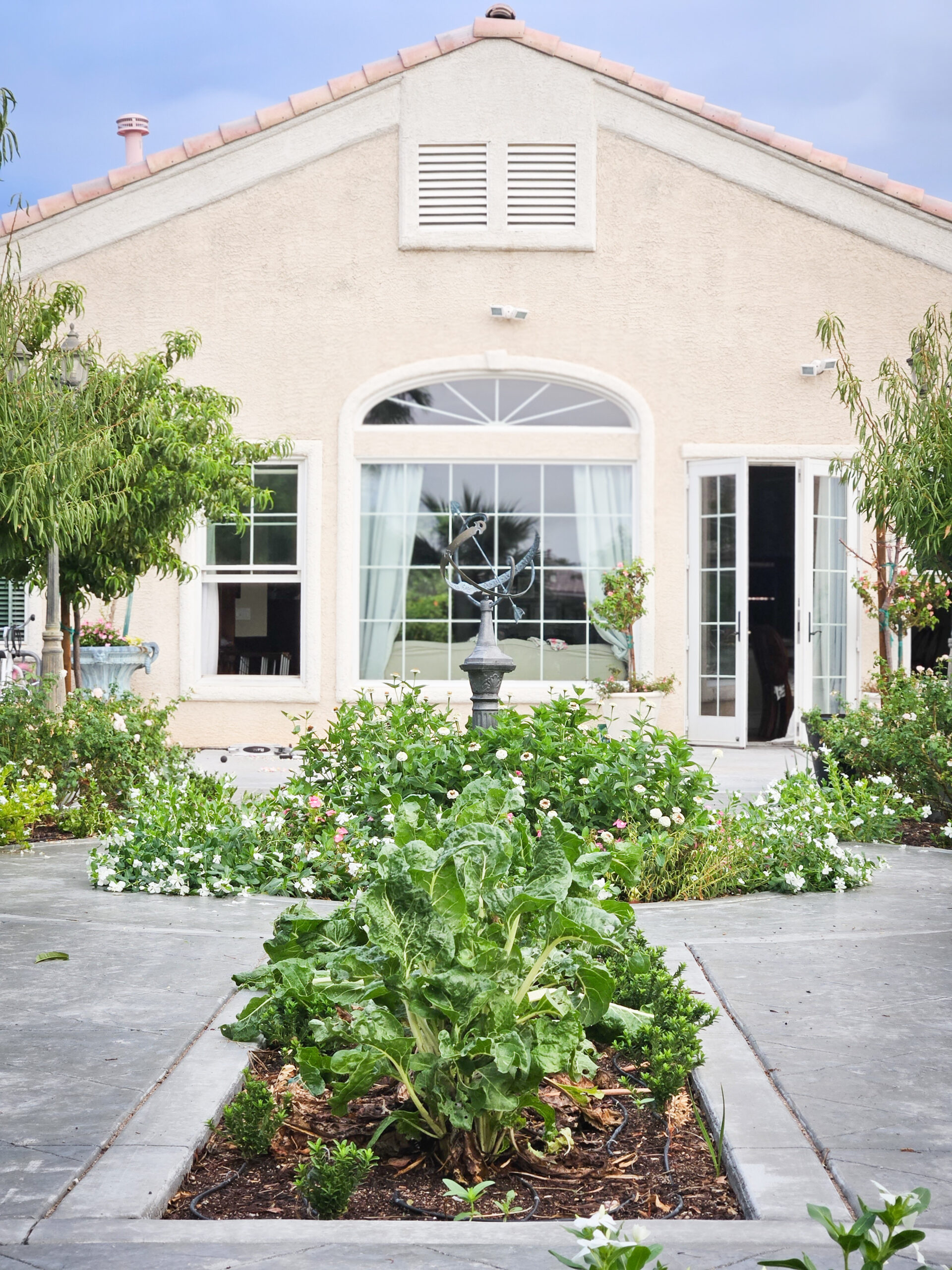 I took advantage of Saturday's cooler weather and spent the day working in the garden. The extra rain we have had this year has meant more weeds than usual. I pulled weeds, deadheaded and pruned roses, planted a new peach tree in place of the one I took out, trimmed trees back slightly, and took out two caterpillar-eaten Swiss chard plants. I sowed seeds for new Swiss chard plants in their place, as well as more seeds for red noodle beans. I also decided to try experimenting with planting a few snow pea seeds in the garden. I don't normally sow them this early, but the ground is nice and wet and it's cooler than usual, so this may give me a head start on a winter crop, which should, in turn, mean a larger harvest.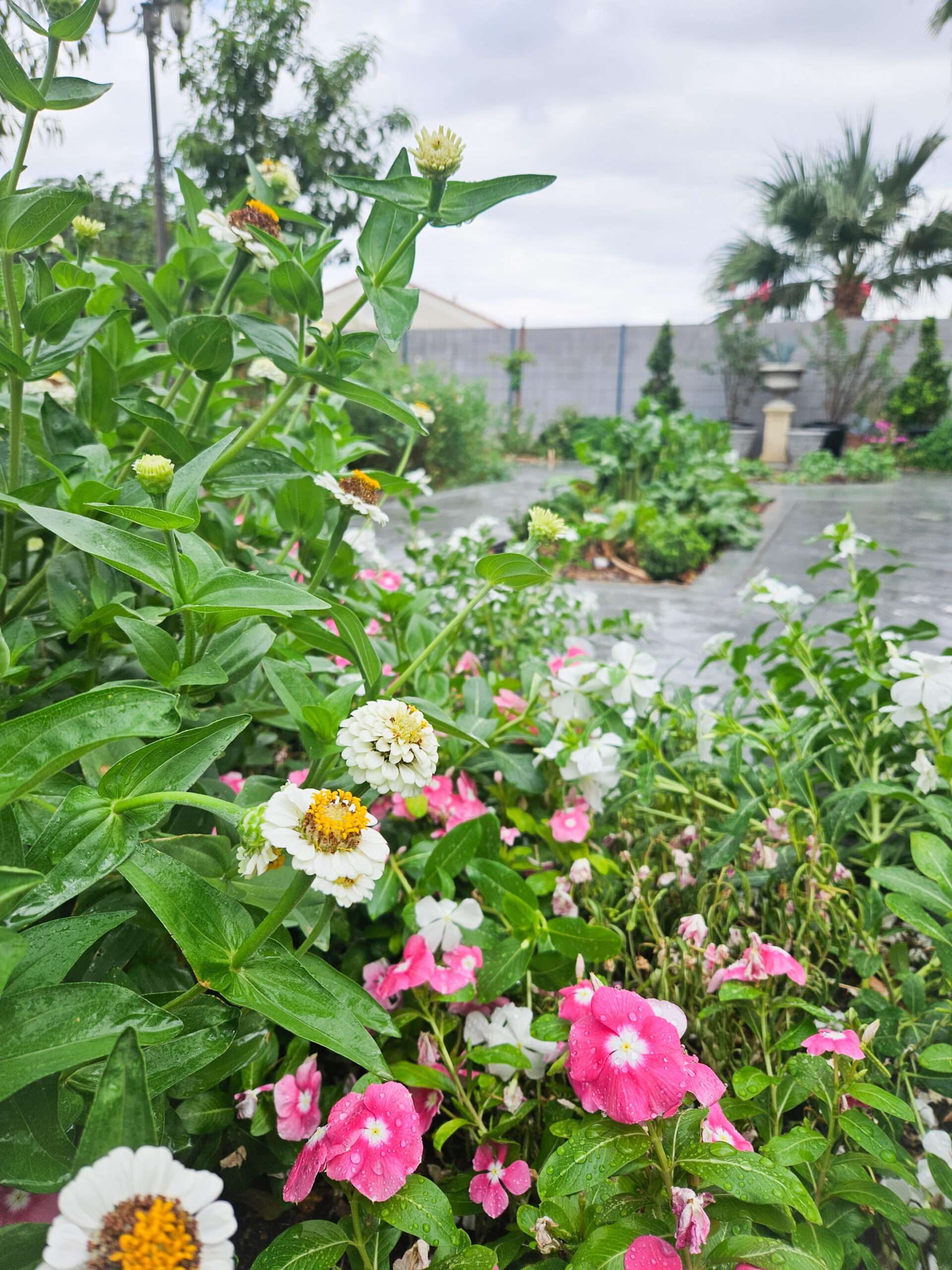 I cut garlic chives from the garden several days to use in omelets and on top of baked potatoes (I only used the oven on Saturday, after the air conditioner was repaired, and we had colder meals earlier in the week while the house was warmer). I also harvested eggplant, which I have never grown before, but I know grows reliably well here. I have never cared for eggplant before, but I plan to try some new recipes to see if I can find a way that I enjoy it, since it is a reliable vegetable to grow here in the summer.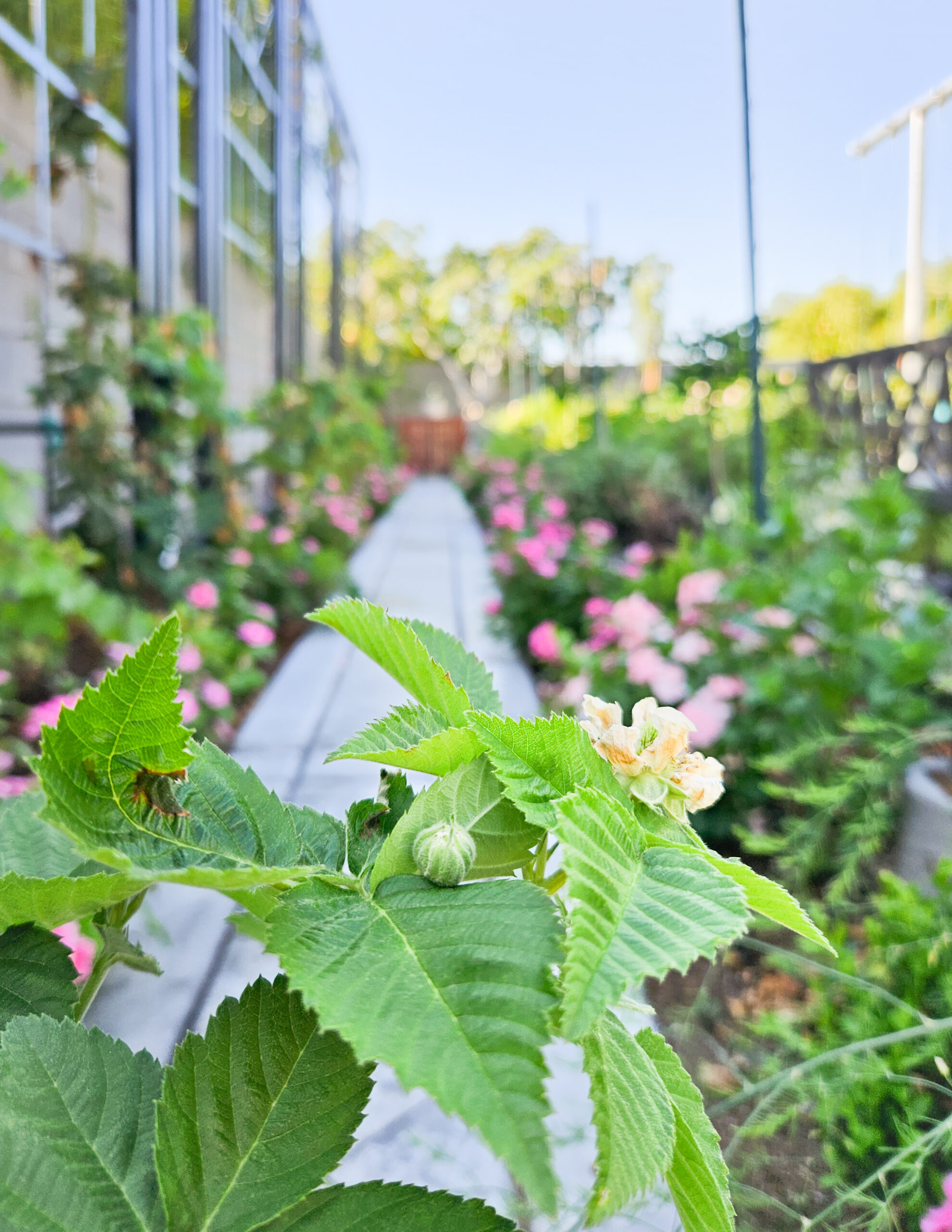 I cut and hemmed the sleeves to the dress I bought the week before last.
The mattress pad on my bed was a decade old. I needed to replace it, as it was wearing out. I decided to save the old one to use the padding to line some future sewing projects that I have planned. The padding is still in good shape; it is the covering which has worn out. I decided to order the same pad as a replacement; I have never had a mattress pad last that long, and I would love the new one to last, too.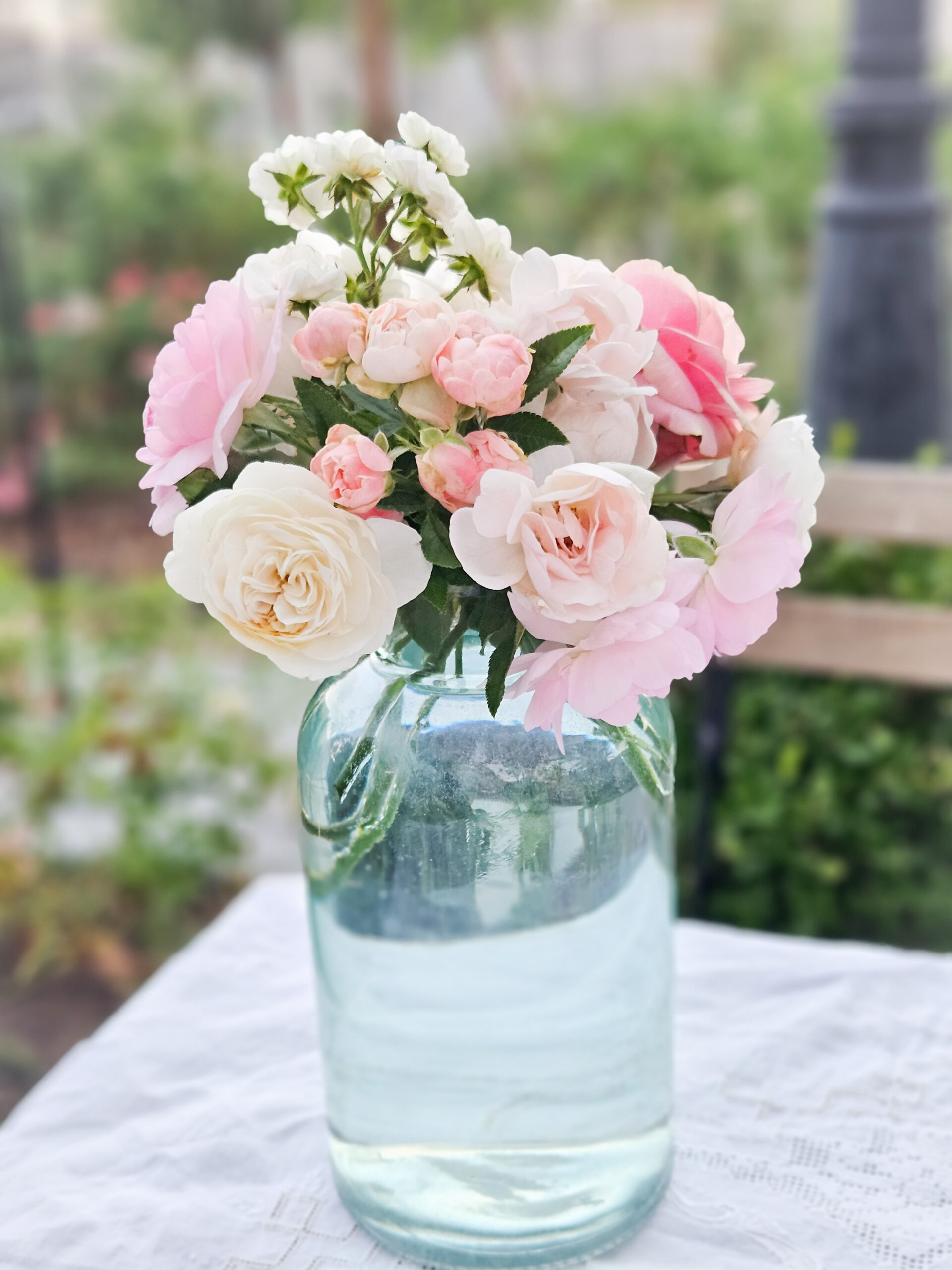 I cut roses from the garden and enjoyed some dessert and meals outside. I always have a lot of work to do, but I am making enjoying a few small, solitary moments in the garden a priority.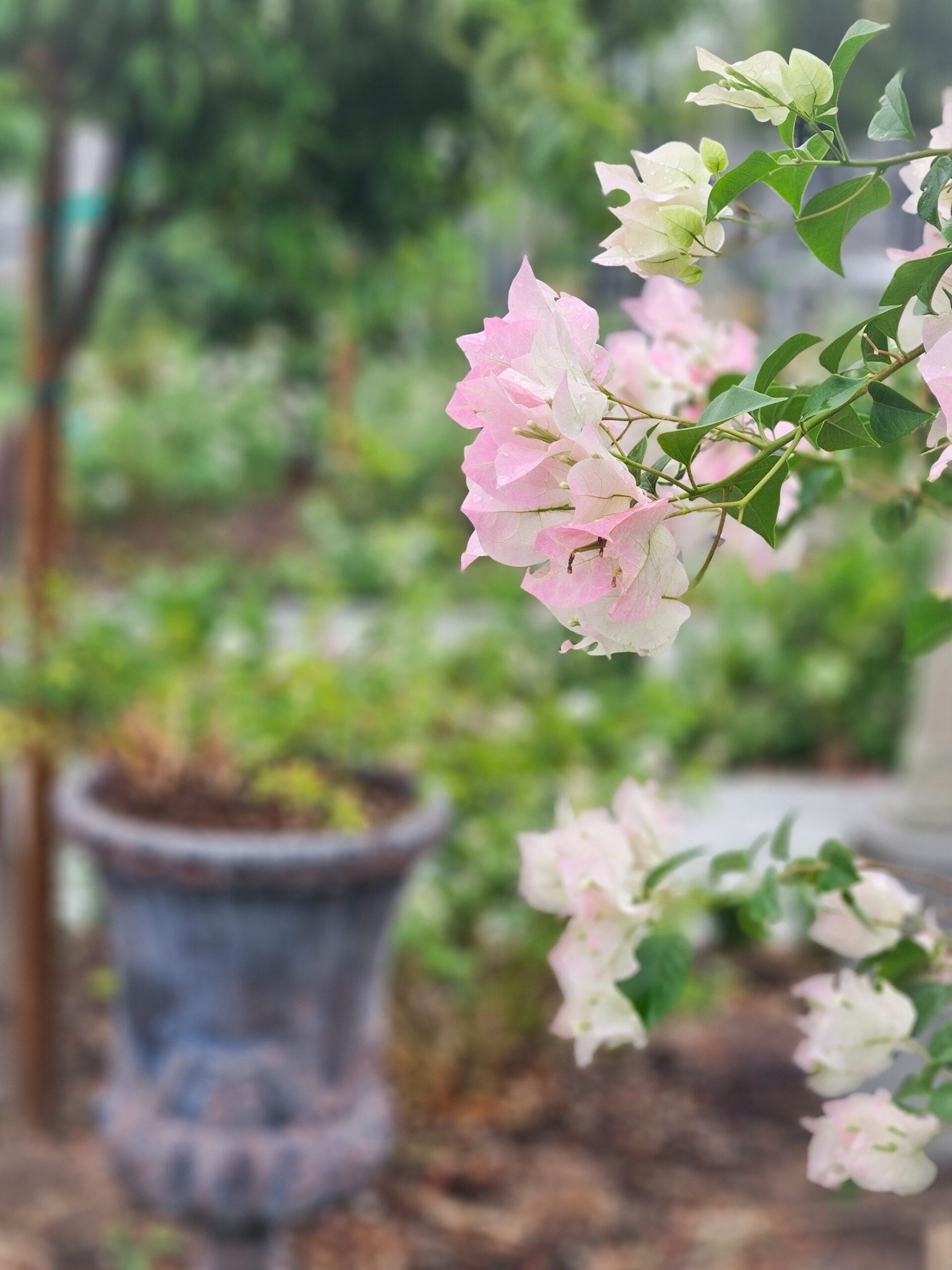 One of those times, a hummingbird flew up to me and hovered right in my face, which is always fun.
My husband came home to register his vehicle. We enjoyed a meal out using a gift card that we have had since Christmas.
I cut his hair and he cut mine. So far, neither of us has had to pay for a haircut, even though he's been away from home.
I signed up for a free online embroidery class. While I know how to embroider already, I wanted to learn a stitch I didn't know that was in the class. I didn't do the project for the class, but I will use this new stitch on some other projects in the future.
What did you do to save money last week?
I appreciate your support of my website! As an Amazon affiliate, I earn from qualifying purchases made through my links. This means that I earn a small percentage from ANY items you place in your cart and purchase within 24 hours after going to Amazon from one of my links (i.e., it doesn't have to be an item I have linked here).  If you're going to be making a purchase from Amazon this week, I thank you for using my links to support this site.