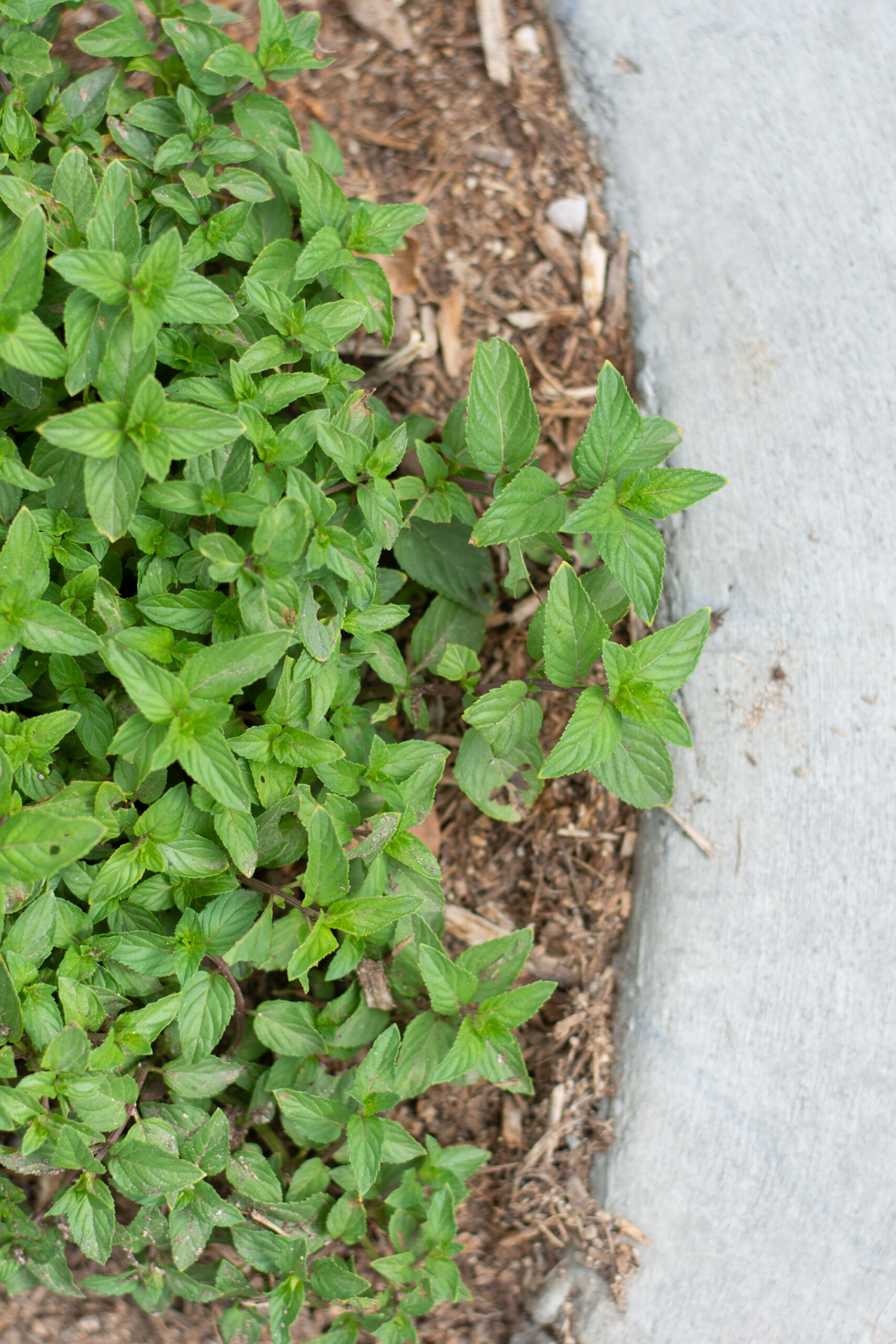 I harvested peaches from the garden. I also cut garlic chives, basil, and mint from the garden.
I made mint tea from the mint leaves and put it in the refrigerator to drink. I had so much mint last year and never really used it; this year, I only have a small patch that I am hoping will grow larger as I now realize that I would like to use it quite a lot!
I canned fig jam and froze peach slices from the fruit in our garden. I'm still sick, so I wasn't up to canning peaches this year. We'll have to make a lot of smoothies!
We did some much-needed deep cleaning around the house, which was an inexpensive way to feel more content at home. I washed all the pillow covers and the couch covers in the living room. The children remarked that the couch looks brand-new!
My husband made more obelisks for our garden.
I read an e-book from the library.
I found squash bugs in my garden. Those who garden know how devastating this can be, causing dead plants in a few short days. I decided to try a new method this year, as everything else has never worked for me. I put soapy water in a bucket. I went out and picked up every vine and leaf (with gloves on) and pulled every squash bug off and put it in the bucket (they drown). I pulled off any dead leaves and every leaf that had eggs on it. I did this every day. So far, I haven't had any eggs hatch and my plants are still alive. I will be doing this daily. I had planted in July hoping to miss the squash bugs, but it was not to be this year. I have found them every day, so they must be flying in daily, as I haven't seen any nymphs. Hopefully this meth,od will make it possible for us to have a harvest this year! My plants are just starting to flower and I'd like to have some food from them!
What did you do this last week to save money?
Would you like to support my site?  As an Amazon affiliate, I earn from qualifying purchases made through my links. This means that I earn a small percentage from ANY items you place in your cart and purchase within 24 hours after going to Amazon from one of my links (i.e., it doesn't have to be an item I have linked here).  If you're going to be making a purchase from Amazon this week, I thank you for using my links to support this site!