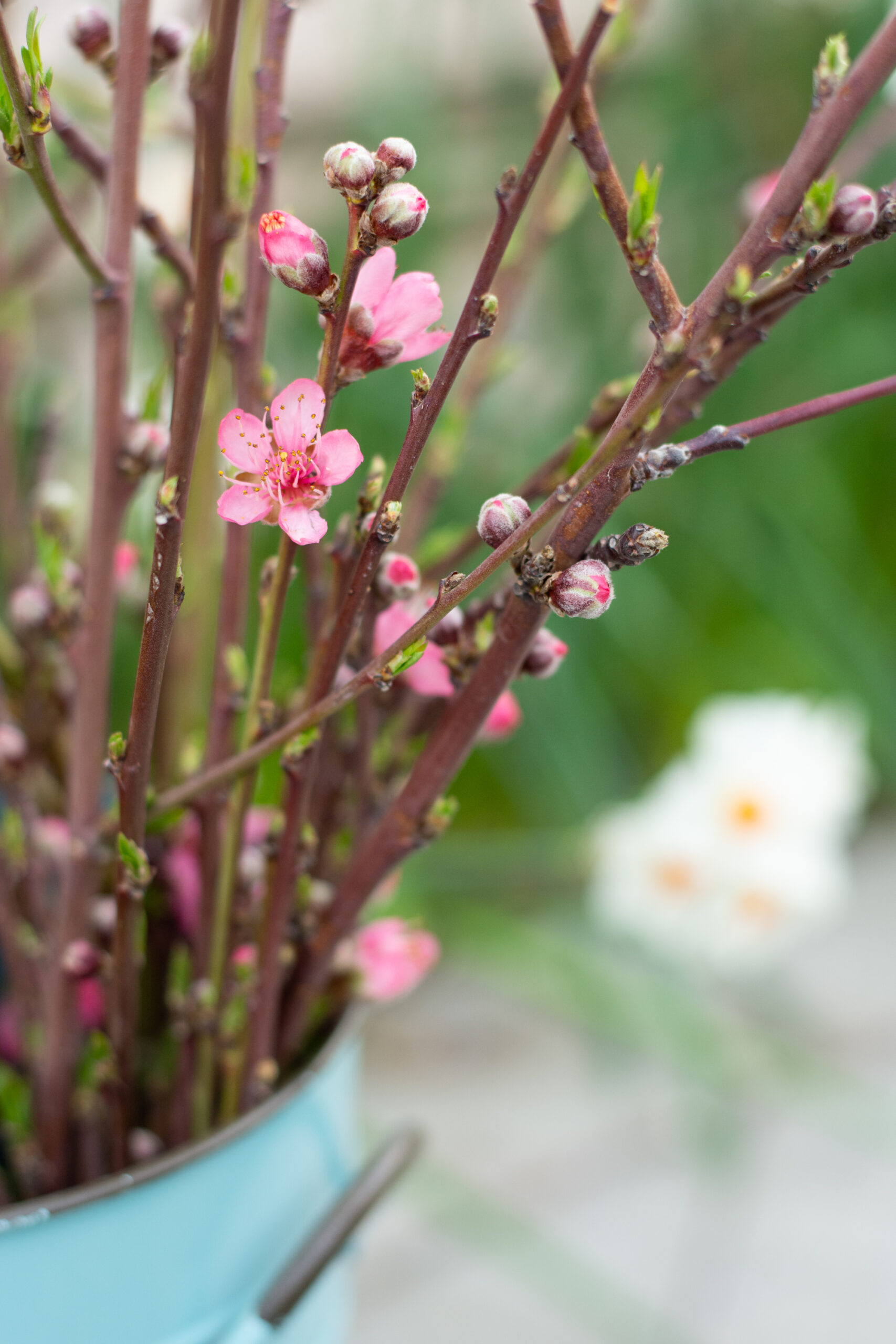 I took more cuttings from my bushes in the front yard to start new bushes for the backyard. I hope these take; my last cuttings were not very successful, though I had a few that rooted. Still, try, try again is the method of the day! I need around 1300 plants to make my hedges, which would cost me $5764 if I were to buy them. I want to make all of these from the existing hedges I have growing in the front yard, so it's worth my time to keep trying. I know it will take many years to make enough cuttings and for them to grow in, but a garden always takes years to fill in.
My husband poured concrete pillars in the garden to support our trellises. These will keep the metal trellises from having to go into the ground, preventing them from rusting over time. Wooden trellises can disintegrate in the sun here, which is one reason why we will be making metal ones. (I do use wooden furniture in the garden, and use oil or paint it to protect it from the sun; metal furniture is too hot to sit on without being burned!) The pillars will also keep the trellises steady during the high winds that we have here frequently.
We used a jackhammer that we borrowed to dig bases for the pillars and to lower some spots in beds.
I purchased more soil in bulk and picked it up in the trailer that we are borrowing from my brother-in-law, saving the $65 delivery fee each time.
I picked up the free tomato offered at the nursery with any purchase. My free tomato actually had two tomato plants in the pot!
I dug some parsley seedlings that were growing in a clump in the garden, carefully separated them, and replanted them in my white garden near the front door. This area is in shade and will allow me to push the time I can grow parsley until it is too hot (it burns in the sun here come April).
I gave my husband a haircut and one son another haircut (my son decided he didn't want it so long on top after all).
It's now been a year since we installed LED bulbs throughout the house. We are continuing to save around $20 each month on our electric bill since then. We have now broke even on our purchase.
I bought some red bell peppers on sale for $0.38 each at Winco and broccoli crowns on sale for $0.98 a pound.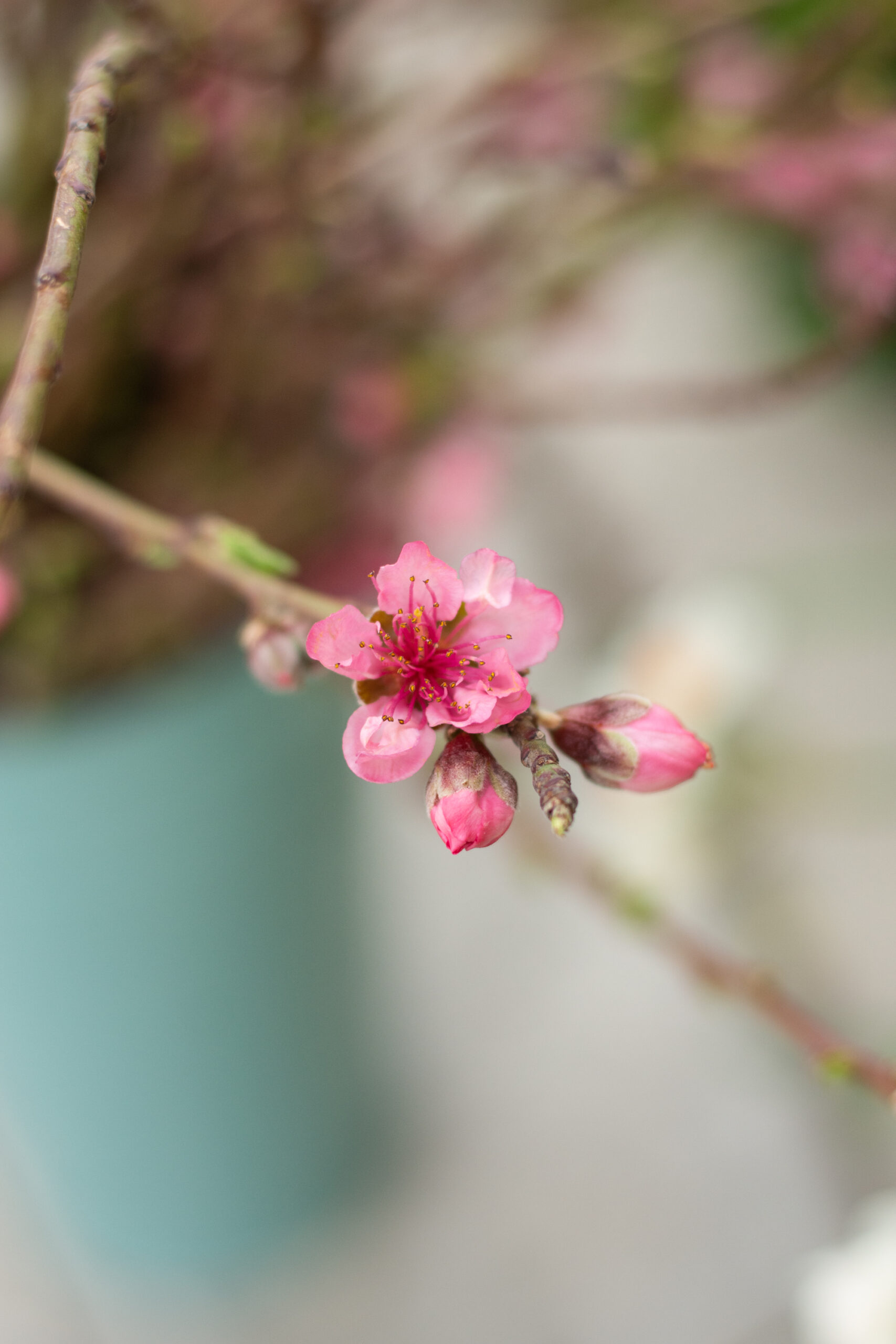 As several people have asked how I am using some of the school food from the federally-funded meals that are available to every child here, I thought I would share some of my combinations this week. There is a lot of food each day, and we often find ourselves with extra things that my children can't or don't want to eat as part of a meal, so I like to find ways to use them for another meal.
I combined cauliflower, carrots, broccoli, and milk from the school lunches with more purchased broccoli, two onions, a potato, and some cheese to make broccoli cheese soup one night.
I used ten containers of vanilla-flavored Greek yogurt along with two milks to replace the buttermilk called for in a pancake recipe. When I make pancakes, I have to quadruple the recipe for a single breakfast for my family (with seven of my nine children at home). Yogurt makes pancakes fluffy just like buttermilk, and Greek yogurt adds additional protein to the recipe.
What did you do to save money last week?
I'll be sharing photos of my white garden in bloom later this week. Come back for the post!
Would you like to support my site?  As an Amazon affiliate, I earn from qualifying purchases made through my links. This means that I earn a small percentage from ANY items you place in your cart and purchase within 24 hours after going to Amazon from one of my links (i.e., it doesn't have to be an item I have linked here).  If you're going to be making a purchase from Amazon this week, I thank you for using my links to support this site!