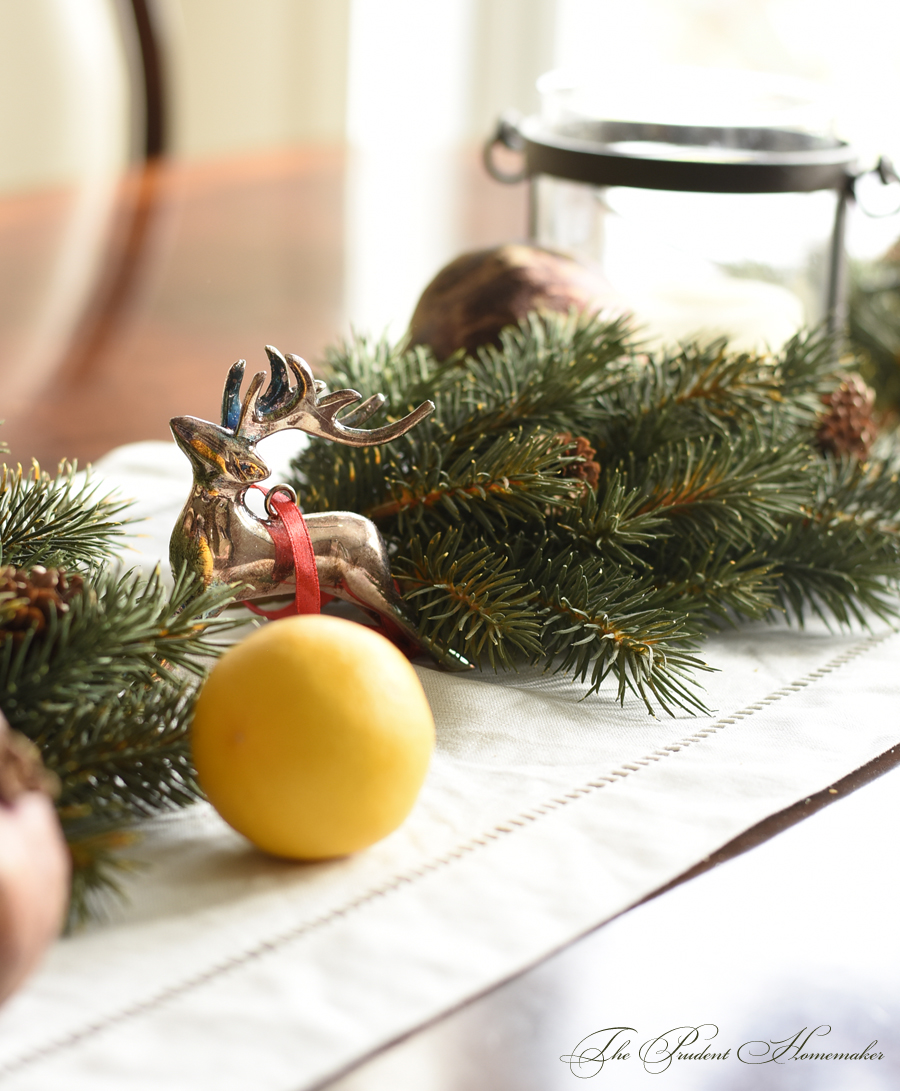 I pulled out the beginnings of the Christmas decorations and began decorating this week. I hung faux wreaths on the front doors, in the living room windows, and a garland over the mirror.
I put down a white table runner and decorated it with Christmas decorations I already had.
We put out the nativity with some faux greenery on the piano.
I returned two items that I had bought that are not going to work out. I took my daughter with me so that we could look at nearby stores for shoes for her. We found a pair that she loved, but they weren't wide enough. I went home and found the same pair online in her size in a wide for $7 less (that also had free shipping).
I double-checked the items I ordered for my daughters on Friday from Amazon. They hadn't shipped yet and were on a lightning deal for $5 off each. I canceled the order and reordered them to save $10.
Amazon offered me a free month of Prime, so I signed up.
We received about a 1/4 inch of rain, so I was able to leave the drip irrigation off again this week.
I harvested Meyer lemons, pomegranates, and green onions from the garden.
I read another Kristin Hannah book that I had requested from the library as an e-book. This one was also excellent; it was Winter Garden (affiliate link).
I put rolled-up towels in front of our front doors to block the cold winter draft.
What did you do to save money this past week?
Disclosure: As an Amazon affiliate, I earn from qualifying purchases made through my links. This means that I earn a small percentage from any items you place in your cart and purchase within 24 hours after going to Amazon from one of my links (i.e., it doesn't have to be an item I have linked here). If you're going to be making a purchase from Amazon this week, I thank you for using my links to support this site!