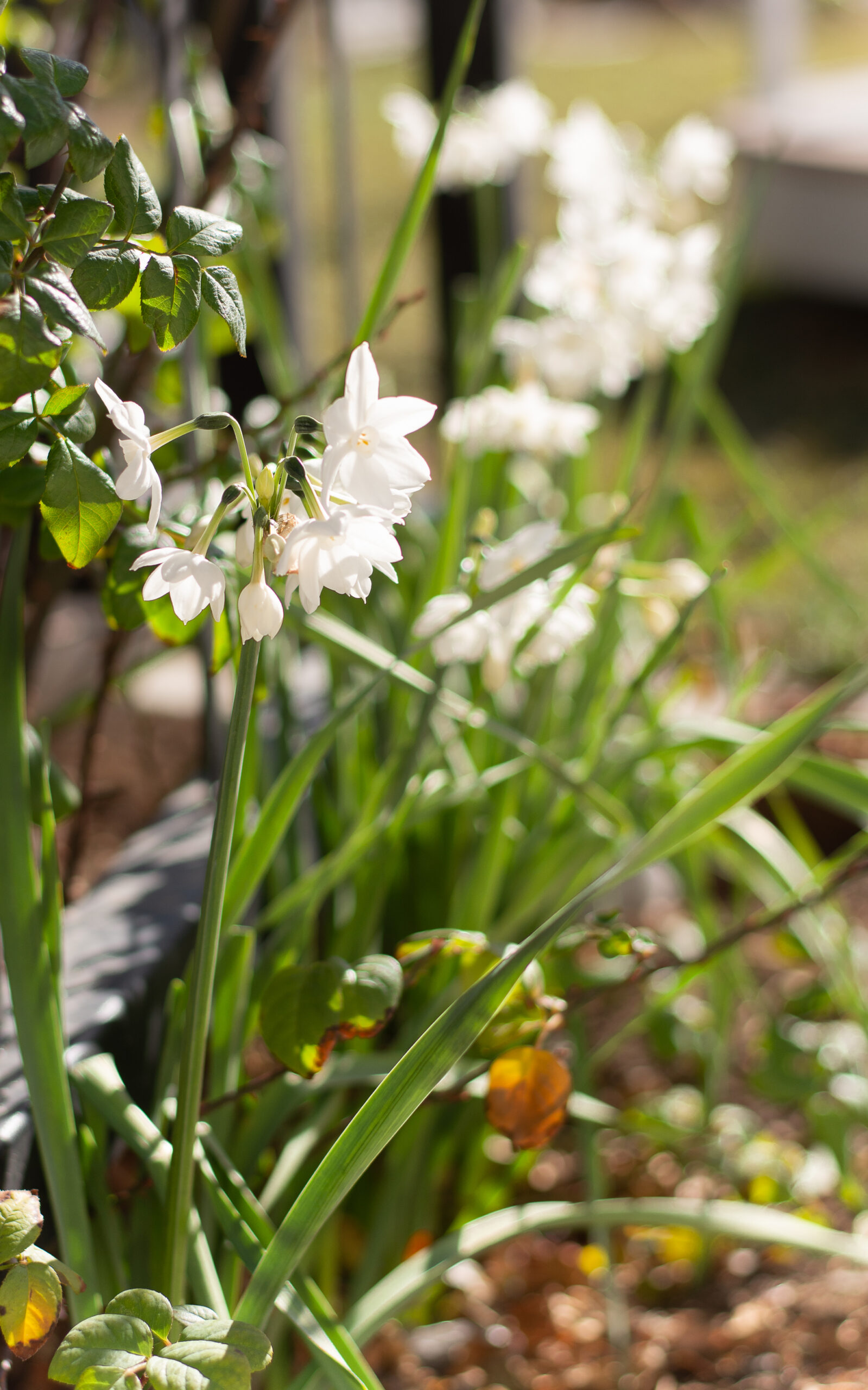 I transplanted paperwhites that had multiplied in my white garden to four large pots in my garden. I have many more to transplant to new spots in the garden; I am looking for new places to plant these in the garden. The ones in the photo above, which are already blooming, are ones that had naturalized in my front yard and that I planted in a new spot in the backyard last year. This is the first time they have bloomed for me in this spot.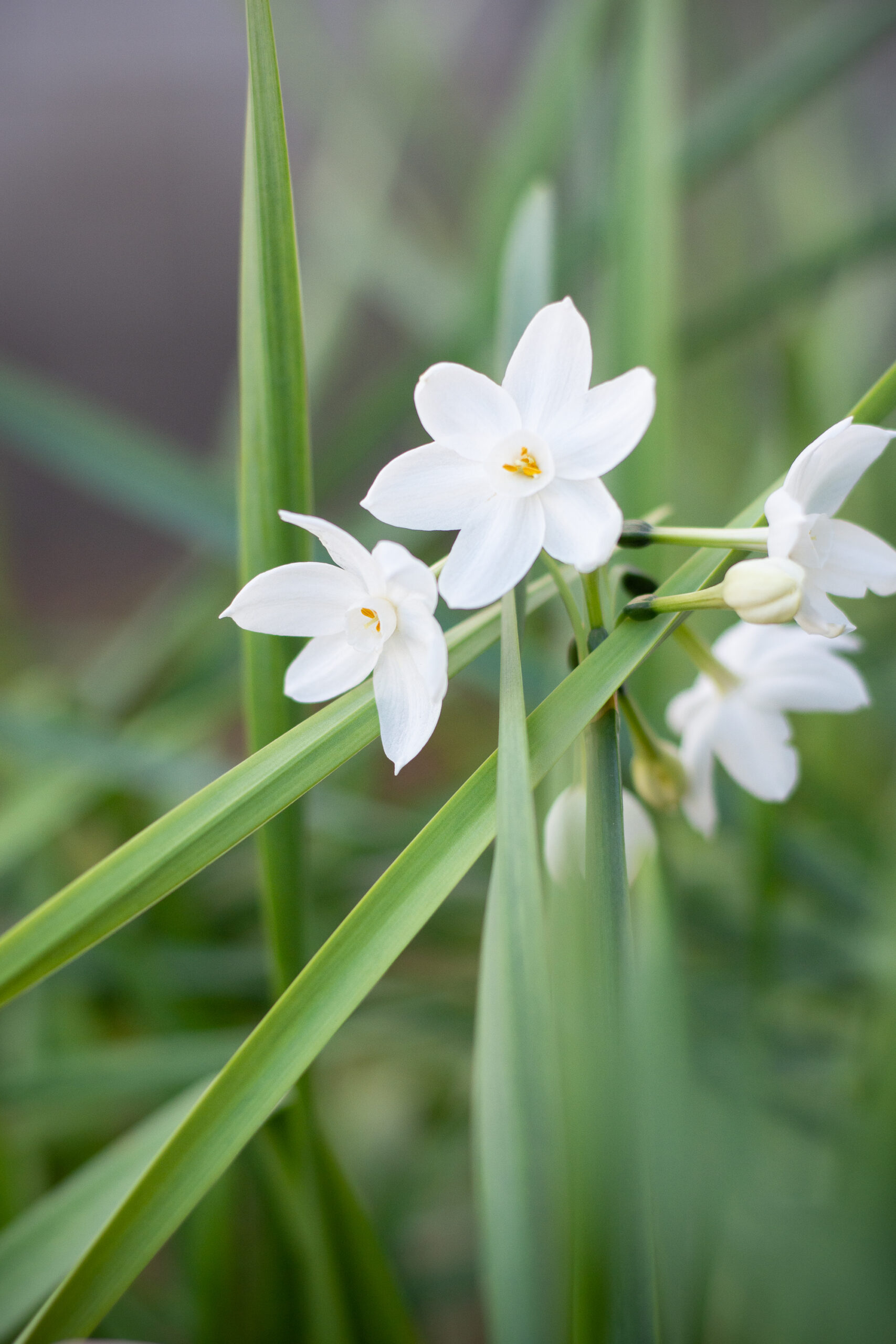 I harvested arugula (rocket), Meyer lemons, green onions, and Italian parsley from the garden. If you follow me on Instagram, you can see my harvest as I often share in my Instagram stories throughout the week.
I sowed previously purchased seeds in the garden for beets and johnny jump-ups. I went through my old seeds and though there are some colors of flowers I wish I had seeds to plant, I will not worry about that this year and just plant what I have. If they don't come up, I will plant other seeds that I have.
I sowed seeds that I had collected from my own garden (so free seeds) for poppies and nasturtiums.
I took 150 cuttings from my hedges in the front yard to make new hedges in the backyard. The price of these bushes went way up (I paid $2.88 each for the ones in the front yard 10 years ago) to $11 each last summer. I need over 1300 of them. This past week's cuttings are a savings of $1650 before sales tax. I will continue to take cuttings each week to get make all of the hedges in the garden. Not all of them took last year, but those that did are growing well. It will be many years before my garden beds are edged in low hedges, but the savings is huge by doing it this way.
I collected shower warm-up water and used it to water pots in my garden. Though all water that goes down the drain is collected and reused here, if I am paying for it, I want to be sure it is being used well, especially with our new increased water rates that start this month. Thankfully, we had rain the last few weeks, which saved me from needing to water much.
I read the four e-books from the library on my phone using the free Libby app; I can recommend three of the four: Here's Looking at You, Just Last Night, and Eliza Starts a Rumor. A trigger warning for the last book; it deals with assault.
I reorganized two drawers: it cost nothing but my time yet gives me a great deal of satisfaction as I get dressed each day.
I gave my son a haircut.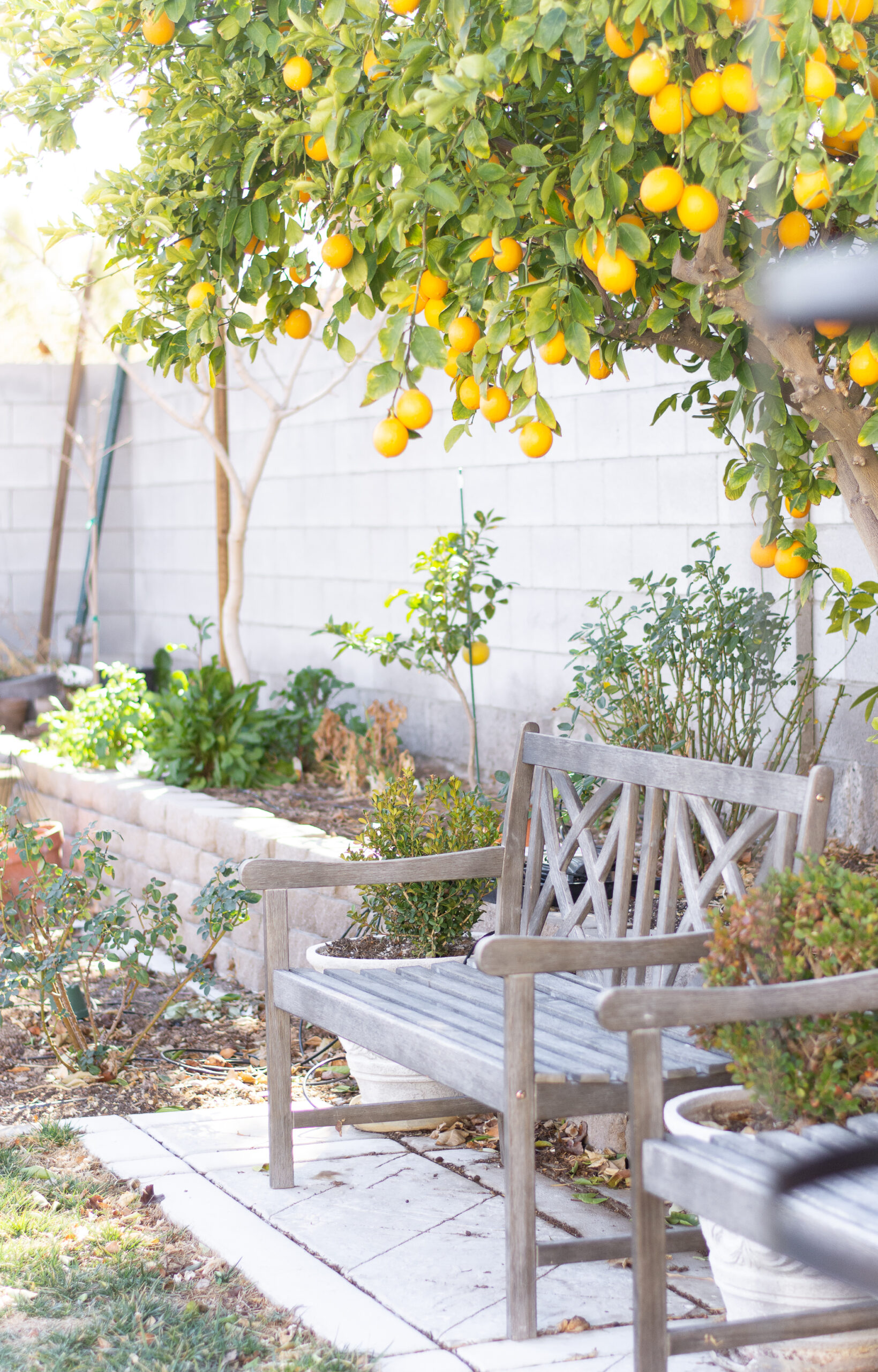 I made herbal tea using lemon verbena that I grew in my own garden and dried before the frost.
What did you do to save money last week?
I appreciate your support of my website! As an Amazon affiliate, I earn from qualifying purchases made through my links. This means that I earn a small percentage from ANY items you place in your cart and purchase within 24 hours after going to Amazon from one of my links (i.e., it doesn't have to be an item I have linked here).  If you're going to be making a purchase from Amazon this week, I thank you for using my links to support this site.