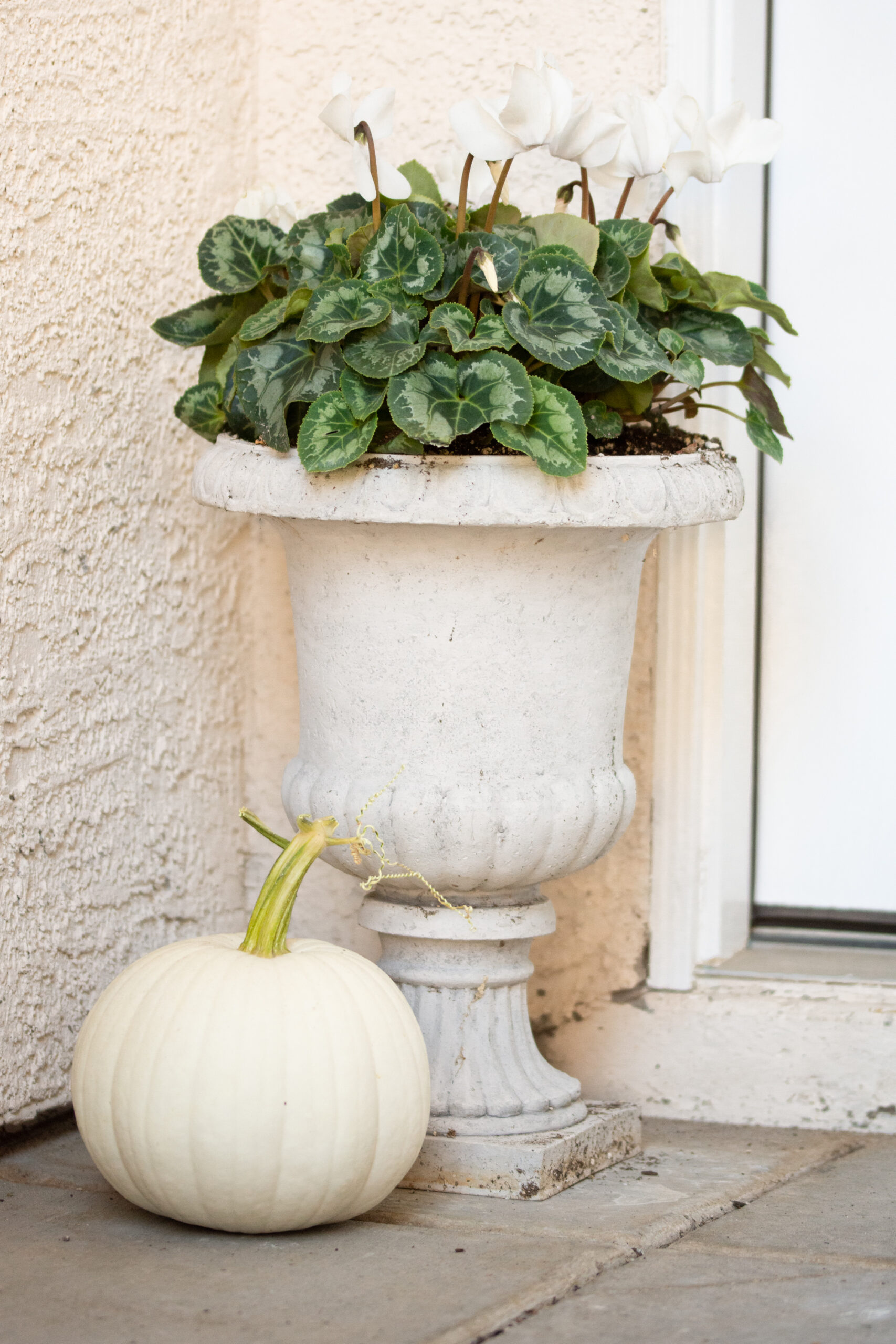 I harvested butternut squash, pumpkins, pomegranates, and Swiss chard from the garden.
I sowed seeds in the garden for lettuce.
My husband borrowed his brother's dump trailer to speed up our time at the dump. We are able to load up the bad dirt we are taking out on his trailer to take to the dump, which speeds up our work time.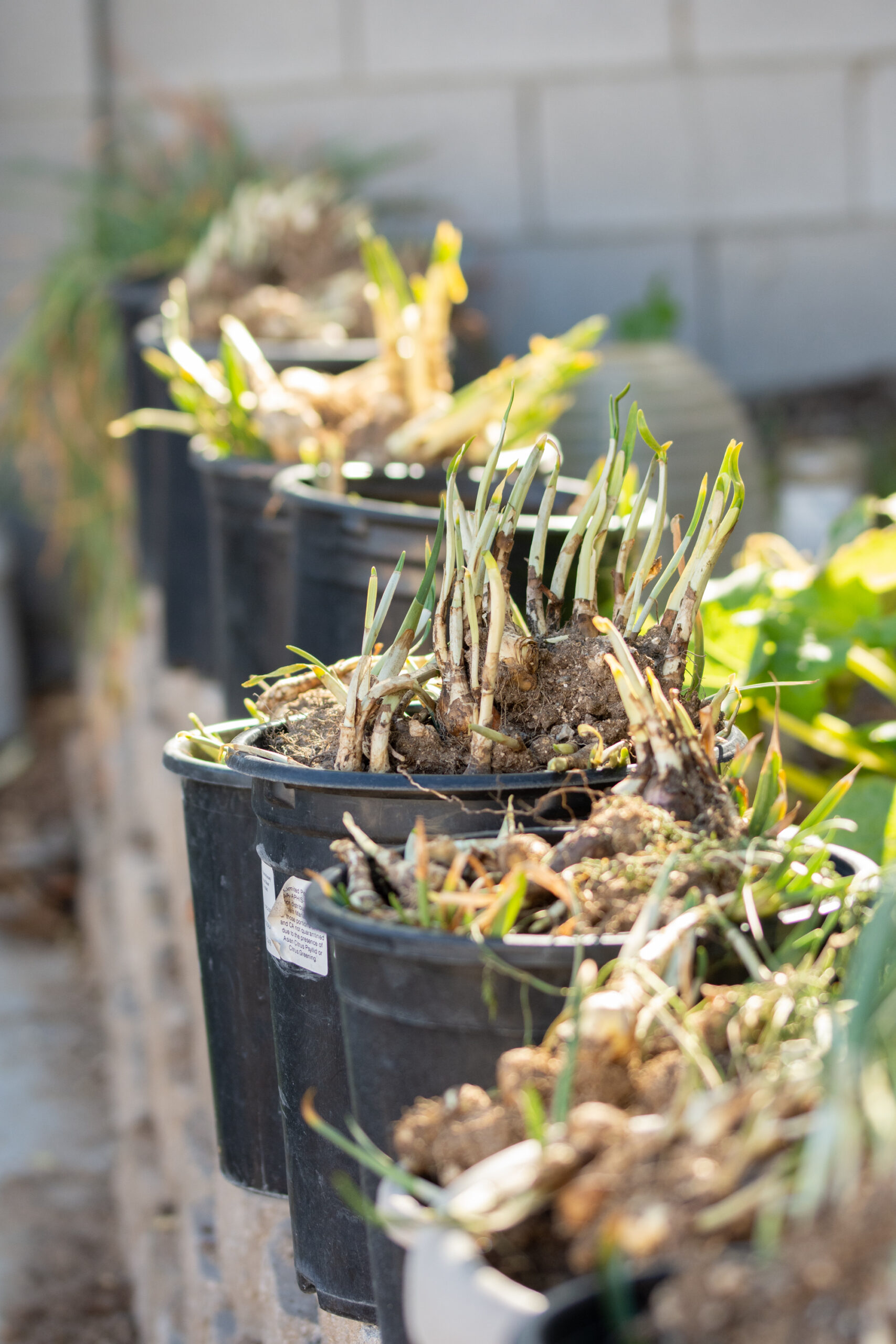 While working in the garden, I found more daffodils that we had missed previously. I dug enough to fill a 5-gallon pot. These will need to be divided and replanted to bloom in a few years from now when they are larger.
I heard about a clearance sale at the local nursery. I went to check it out and picked up some herbs on sale for $0.99 (normally over $3 each) and some lettuce seedlings on clearance as well ($1.49 for the 6-packs and $0.25 for the 4″ pots). I usually grow all my lettuce from seed, but these are large and should getsome lettuce faster than my current seedlings. Lettuce has been so expensive at the store; I will be glad to have some more growing.
I also saw a few of their pansies marked down to $5 a flat. Most of the pansies are $0.99 each; a flat contains 16 plants. I picked up a flat and divided it in half, giving eight plants to two different people as a gift. I know these women eat healthily and don't want baked goods as a gift, but would appreciate some flowers for their gardens.
I gave one son a haircut.
What did you do to save money this past week?
Would you like to support my site?
 As an Amazon affiliate, I earn from qualifying purchases made through my links. This means that I earn a small percentage from ANY items you place in your cart and purchase within 24 hours after going to Amazon from one of my links (i.e., it doesn't have to be an item I have linked here). 
If you're going to be making a purchase from Amazon this week, I thank you for using my links to support this site!
Our Family's Favorite Games